We bring you the homes Irish architects, engineers and other house building designers live in.
Nicola Waddington RSUA/RIBA:
A husband and wife team leads this architectural practice; it's therefore no wonder they built themselves a carbon neutral home – replete with photovoltaic roof slates – to reflect their contemporary style and countryside location…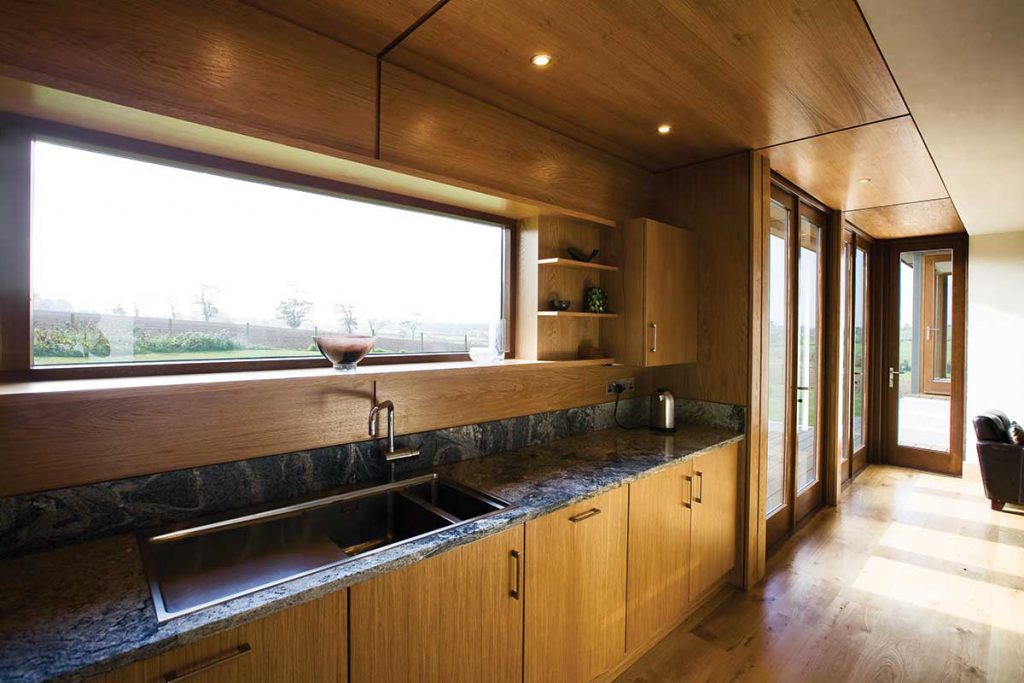 Anything unusual?
The orientation of the house makes the most of sunlight and gives beautiful views of the valley. Liberal use of timber detailing in window seats and ceiling finishes and the unfinished natural plaster walls give the house warmth as a family home. Cheaper materials have been used to great effect such as birch faced ply paneling on the ceilings of the childrens' bedrooms.
Windows are varied and relate to their framed views, contrasting between oak framed and revealed window-seats set deep into the wall, and projecting frameless glazing sheeted externally in zinc. Internally, groups of niches specifically designed for objects and fireplaces create focus points, becoming part of the furniture of the rooms.
Favourite design feature
The house has been designed to create a series of surprises – curved oak barrel doors reveal a white concrete stair leading up to the lookout tower; the long gallery leads to a library overlooking the main living space; hiding places and peep-holes abound. These spaces give a sense of childlike joy as the house is explored -the circular tower really catches the imagination of all young visitors!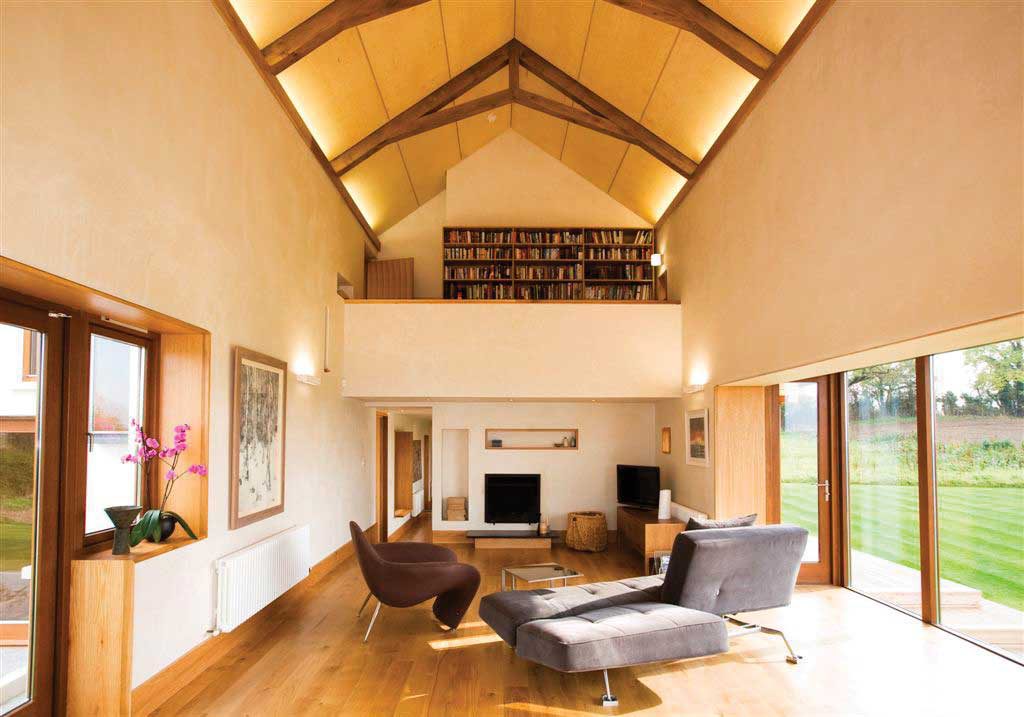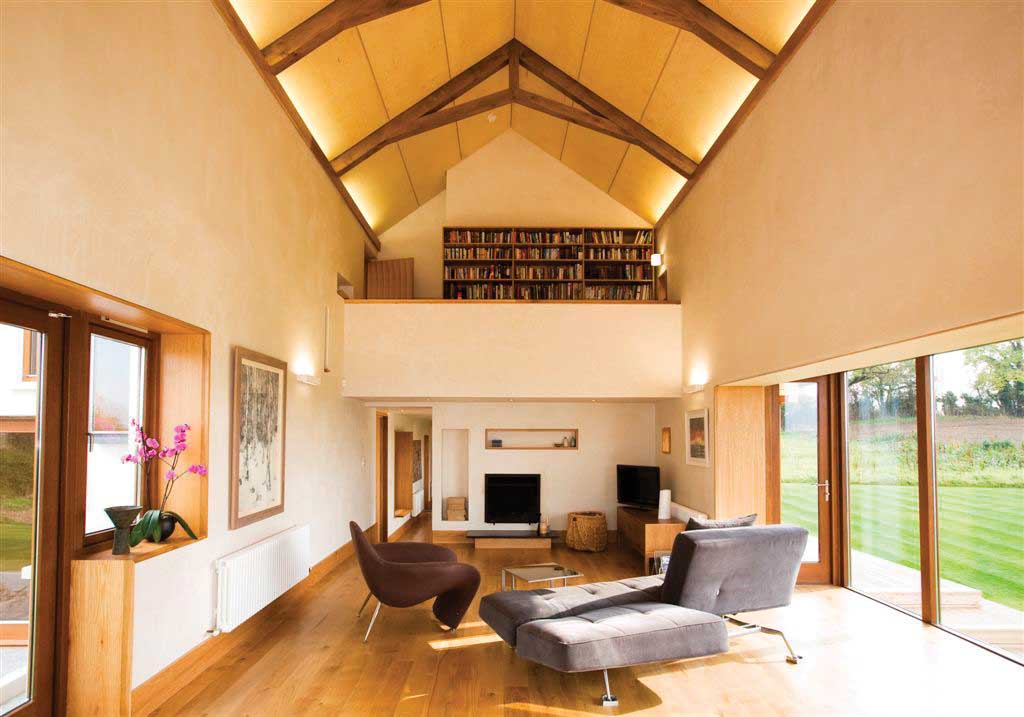 Favourite room
The whole open plan ground floor is a much used and loved family living space.
---
Waddington McClure Architects
56 Monree Road, Donaghcloney, BT66 7LZ
Tel: 02892 693922
Email: info@waddington-mcclure.co.uk