Kieran and Anita McGrath are a typical example of how forward-thinking self-builders are, especially when it comes to making an energy efficient home. Not only did the couple achieve impressive eco credentials back in 2011, they drew up their house plans and project managed the build themselves.
In this article we look at:
Details of energy efficient design
Process of designing the house and having plans signed off on
Issues with securing planning permission in a rural area
Process of installing the timber frame kit that had been built off site
Open plan design and changes during the build
Choice of heating system and resulting energy bills
Airtightness testing
Drilling a well: process and tips
Self-builder experiences
Full supplier list & contact details
Full build specifications, including wall, floor, roof and glazing
Floor plans
24 project photos
Self-builder tips and Q&A
Build cost calculator (Ireland only)
Build Overview & Costs
House size: 2,500 sqft with 300sqft garage
Bedrooms: 4
Plot size: 1 acre
Build cost: €270,000
Value: €450,000
Heating and hot water: Air to water heat pump
Ventilation: Heat recovery ventilation system
Build method: Timber frame
BER: B1
With their plot decided on, Kieran McGrath and his wife Anita started gathering ideas and inspiration for their new energy efficient home, from their favourite house magazines and TV shows for years before they first broke ground.
"We had been living in our home in Cork," says Kieran. "We decided to sell up just before the recession in 2007, and returned to Co Kilkenny. We rented a house and started to plan our new energy efficient home."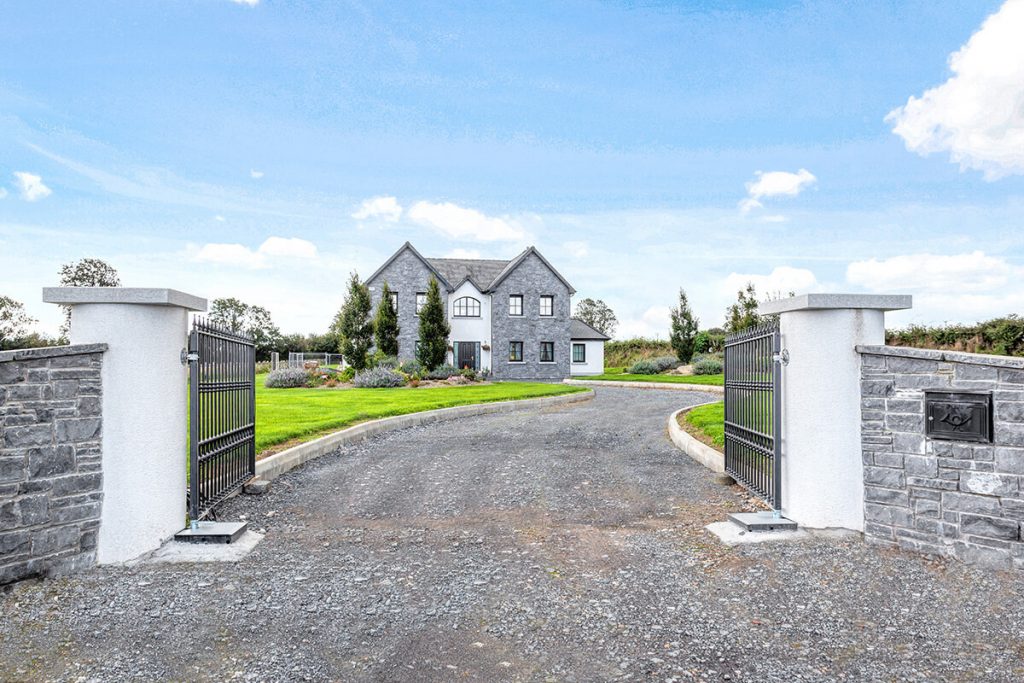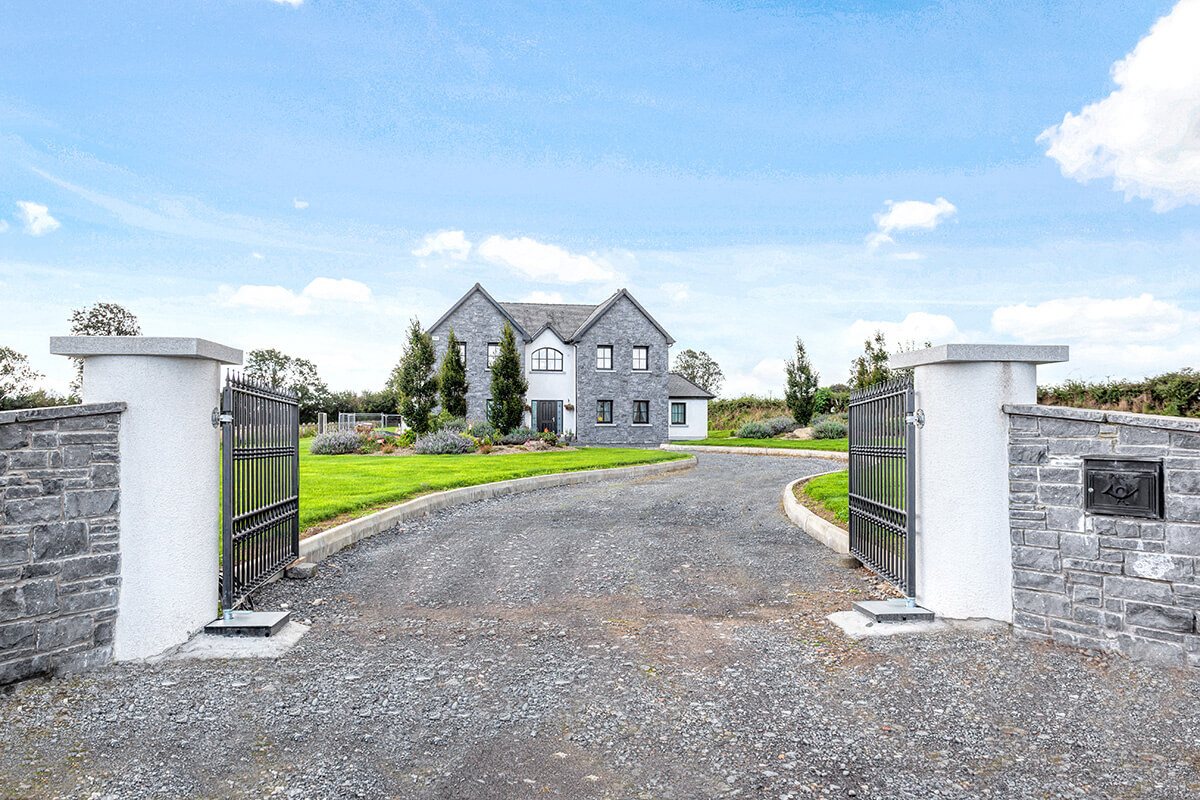 "We must have had a couple of hundred house magazines by that stage and we have a keen interest in watching various building programmes and visited the Selfbuild shows," says Anita.
"We knew what we liked and didn't like and this research helped us formulate our plans. We wanted to build an energy efficient home and we knew we'd need to invest our money in insulation for good U-values and in airtightness, dealing with how we were going to achieve this on site right at the start. We didn't want to upgrade in years to come, instead, our plan was to future proof the house as best we could."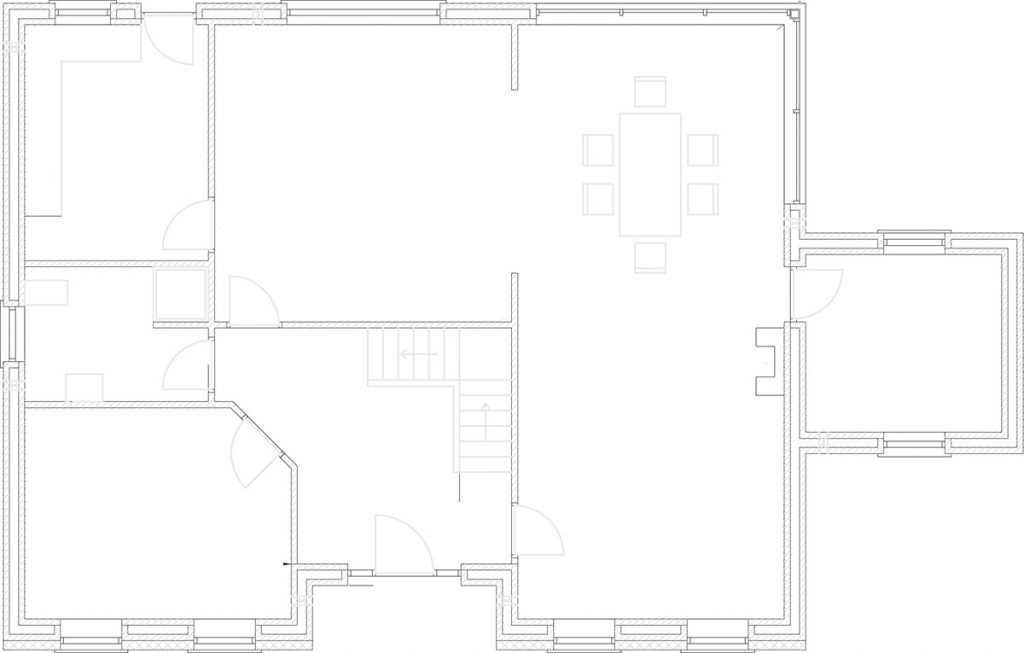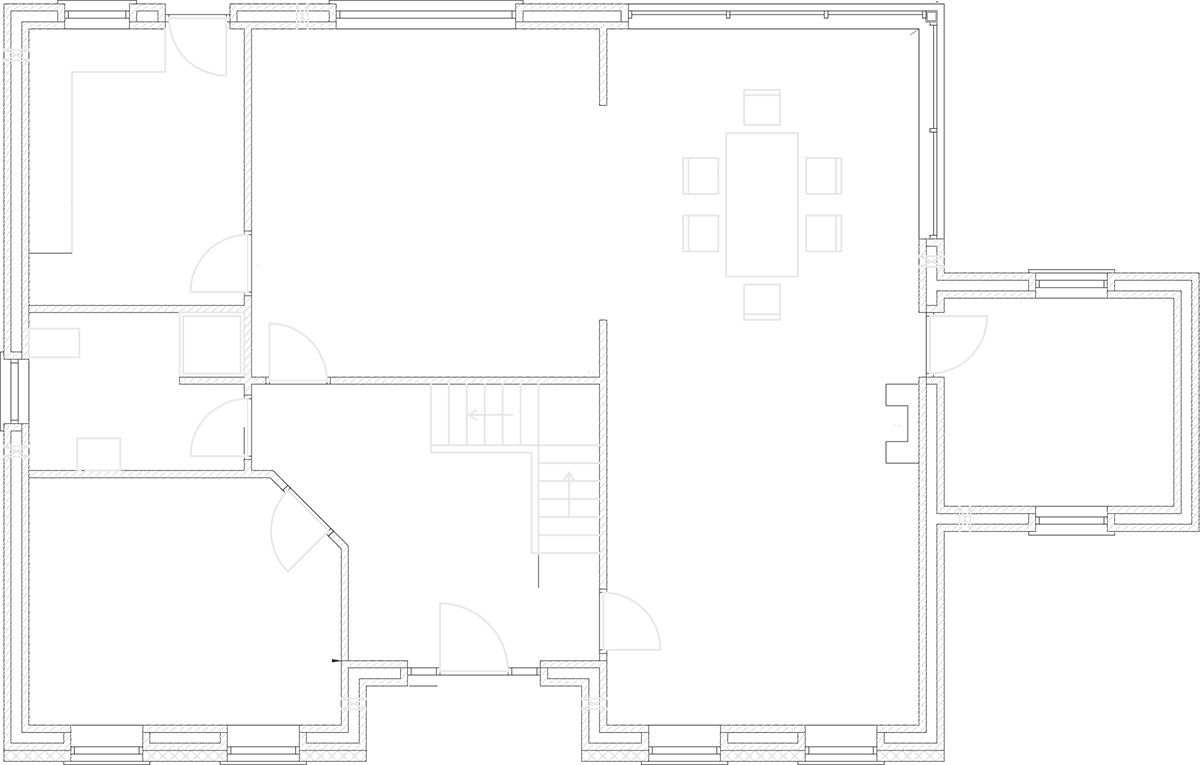 "We chose a high spec insulated timber frame build up and windows with a good U-value. This, combined with an airtight membrane, air to water heat pump to heat the house and domestic water plus a heat recovery system helped us to achieve our goal of an energy efficient home."
Man with a plan
With his background in engineering, Kieran confidently drew up the plans himself. "We didn't have an architect, so a chartered surveyor signed off on everything to draw down our mortgage," says Kieran.
They kept the design in keeping with similar houses so that it would blend in. However, the original plans in 2008 were refused, as Kieran explains. "Being in a rural zone, only five houses are allowed within 250 metres of each other to prevent ribbon development. We were on the wrong side of that, so we moved the site to another location in the field and resubmitted the plans, which were approved in June 2009."
Delayed by the recession the couple had to wait until 2011 before they were in a strong enough position to break ground and build their forever home.
"We project managed the build ourselves," says Kieran. "My brother is a carpenter and he recommended local tradesmen that he had worked with, so we had a strong team of people we could trust to get us through the build."
Kieran's brother carried out all the joinery while the groundworks and block laying were contracted out, as was the timber frame.
The premade timber frame structure, which was custom built following their plans, was up in just two days. "We had picked how the walls were going to be insulated, so as to be as energy efficient as possible, with great attention to airtightness," says Kieran.
"We also put a sound barrier layer, in the form of a membrane, in the upper floor which we put in ourselves. It does help, absolutely – there is slight noise if the children are being rowdy upstairs, but nothing major."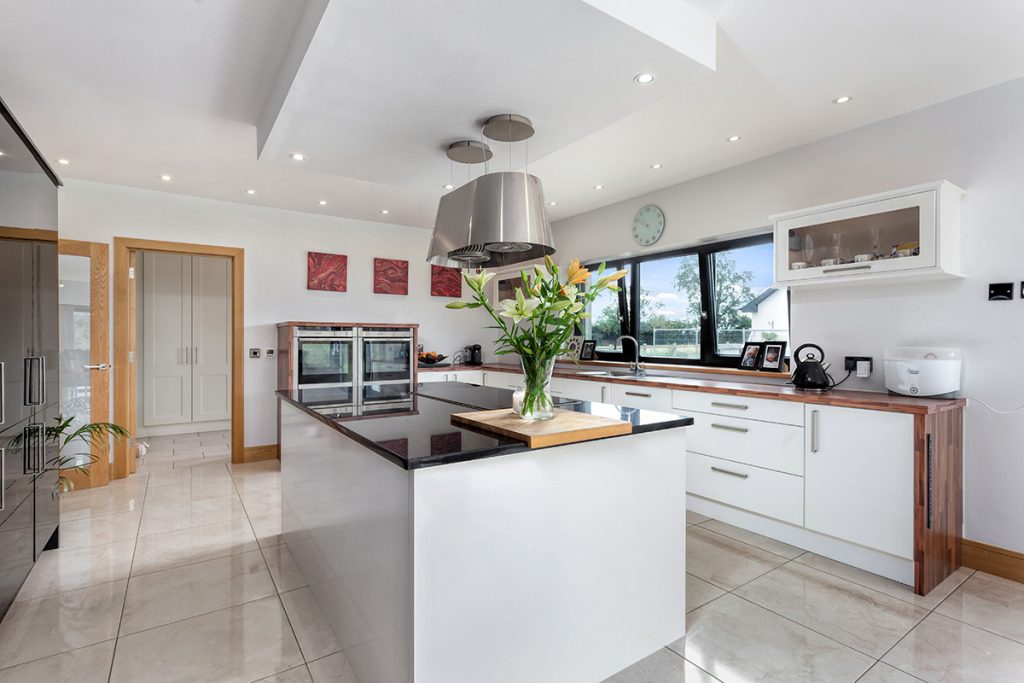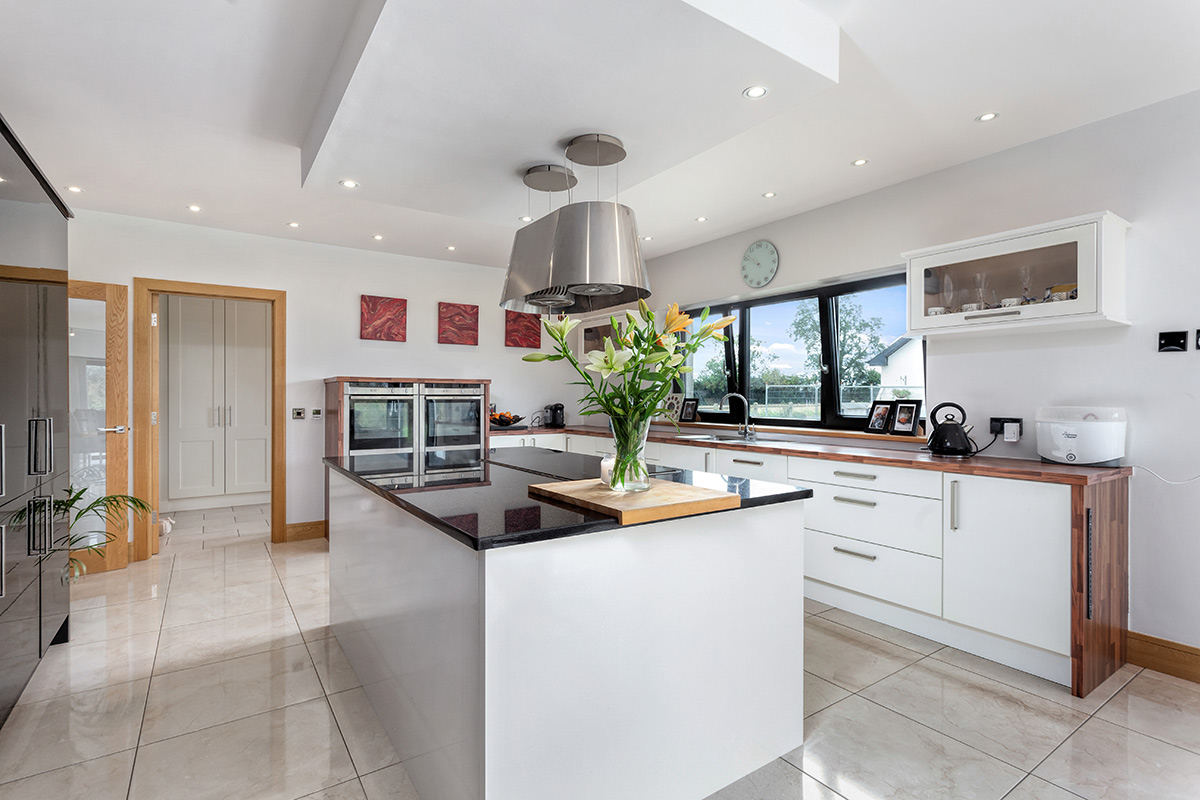 The walls were craned into position and assembled on site by the timber frame company. Kieran and Anita chose a turnkey solution whereby the structure, once installed, was fully finished, corner windows included.
"We had specified what finishes we wanted on the walls, which meant we had a lot of decisions to make before the frame was made, down to picking out where to put the sockets – we knew we wouldn't be able to add any at a later stage," says Anita.
"Being overcautious, we put in more sockets than we needed and once we were living in the house for a while, we closed over the ones we weren't using."
"We also had planning permission for a conservatory but we decided against building it," she adds. "Instead, we installed two large sliding glass doors to open out onto the patio area, which we will finish next year."
Free flowing
"In the original plans we had placed a wall between the sitting room and the kitchen, but we removed it to make the area open plan, which was probably the best decision we made," says Anita.
"When the kids came along it meant we could keep an eye on them and the space is just a great flow from one area to another. It's where we spend most of our time."
"We wanted the kitchen design to be free flowing and minimal. We have a mix of large black larder presses to one wall and white presses on floor level with a dark granite topped island, which houses the hob."
The open plan area is an L-shape. "To create distinct zones, in the sitting room area, we have a dropped ceiling with LED lighting in it," says Kieran. "We also have a front sitting room but we've turned it into the kid's playroom for now."
The flooring downstairs is laid in the same tile throughout, except the playroom and office which have laminate timber floors. The couple also opted for this flooring in all the bedrooms.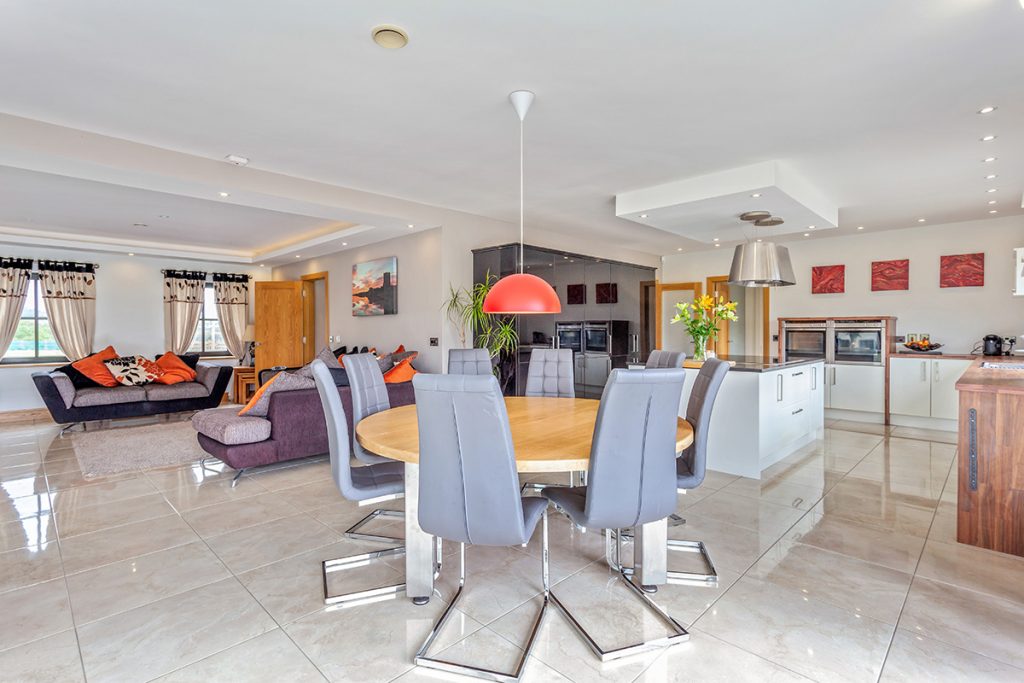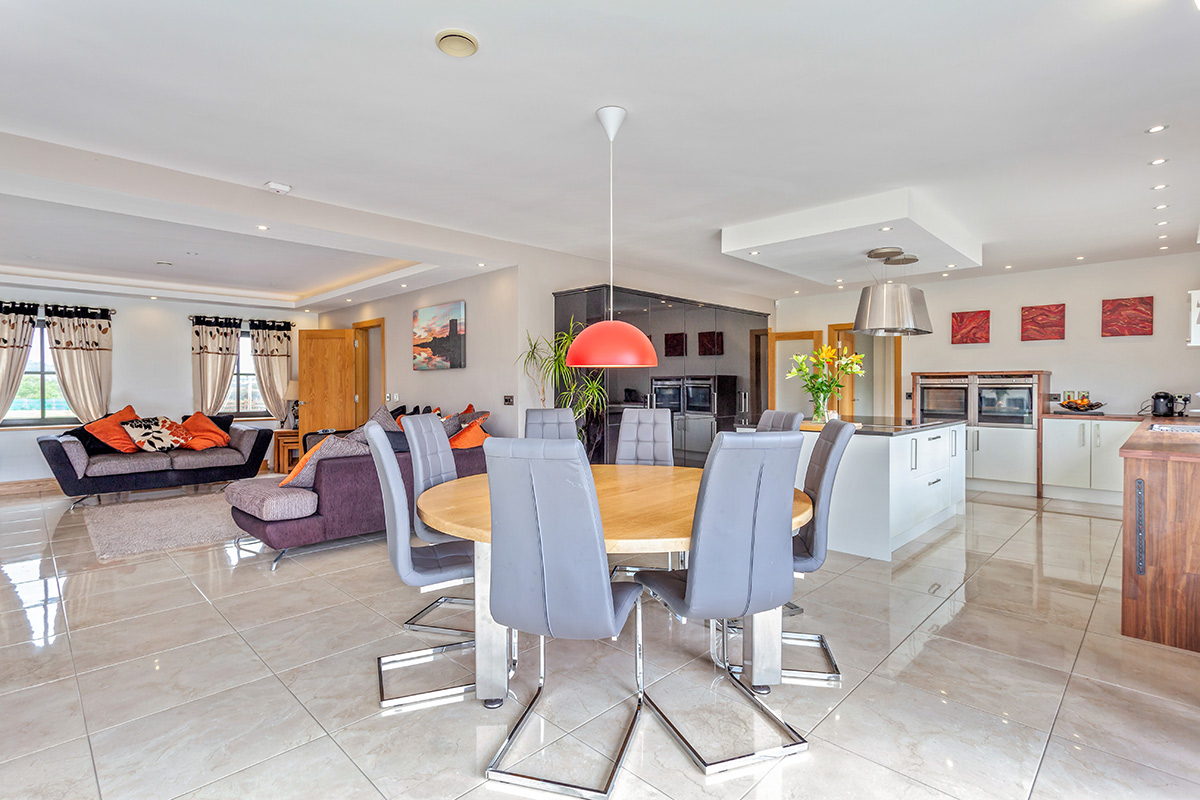 Their two boys have a room each and share the family bathroom upstairs, while Kieran and Anita's master bedroom has an ensuite. There is an additional bathroom downstairs.
"Our living area is a really warm space and when we have the patio completed it will be even better. We can now open the sliding doors and let the kids run in and out, but the patio will add another dimension to the space."
"Our garden is around an acre in total and we sowed grass on most of it. We have a robot lawnmower, which is just fantastic and would totally recommend to anyone," says Anita.
"We were actually in the house for about three years before we started on the garden," Kieran admits. "With a young family it can be hard to get the time to get stuck in, even though Anita is a keen gardener."
"The front garden is mostly complete but I suppose you are never finished," adds Anita. "We planted a hedge and built rockeries on either side of the house."
"We haven't surfaced the driveway yet, it's still rough gravel. But once we finish the patio we'll move onto the drive and that will be all the boxes ticked," she adds.
"I remember, in the early days of deciding on the style we would drive around looking at houses trying to get inspiration," says Kieran. "We used to be surprised how many houses didn't have finished drives, but we completely understand now!"
Energy efficient home
"We carried out a lot of research on the type of heating system we wanted," says Kieran. "Originally we were looking at installing a geothermal borehole, which were new to Ireland at the time."
"We went to a lot of build shows and read up on all the brochures. However, when we were having our well bored, the engineer said our soil wasn't the right type for a geothermal installation."
"We had to change our plans and opted for an air to water heat pump and underfloor heating throughout. We haven't looked back. The heat is constant which is great and it's the only source of heating we have."
"Our electricity bills are very good, we're averaging between €140 to €160 every two months," adds Anita. "We have a heat recovery system and the only thing I would say is that it's not designed to cool down the air. It would be nice if it could, because sometimes the house can get very warm in the summer. But overall it's an excellent system."
Kieran and Anita also decided to drill their own private well because water from the public mains is hard. "We felt we would be able to treat the limescale better ourselves. We were more concerned about the water quality than with the cost but we did have to install a €1,500 treatment system," says Kieran.
"The process for drilling a well started with a deviner to find out where there was water, and to tell us the best possible location for the well. We were lucky as the council originally wanted us to connect to the mains, and there was some delay with the final approval as we had to submit to them why we wanted our own well. If they felt our reason wasn't good enough, we would have had to pay additional rates to them."
"Eventually planning was approved then and we hired a company to bore the well and we installed the pipework ourselves. We plumbed and wired it too, and a separate company installed the treatment system in the garage."
The energy efficient home credentials – it did achieve a remarkably low airtightness test result of 0.96m3/hr/sqm – got it recognition elsewhere. "The timber frame company encouraged us to enter our house into the Isover Energy Efficiency Awards in 2013," says Anita.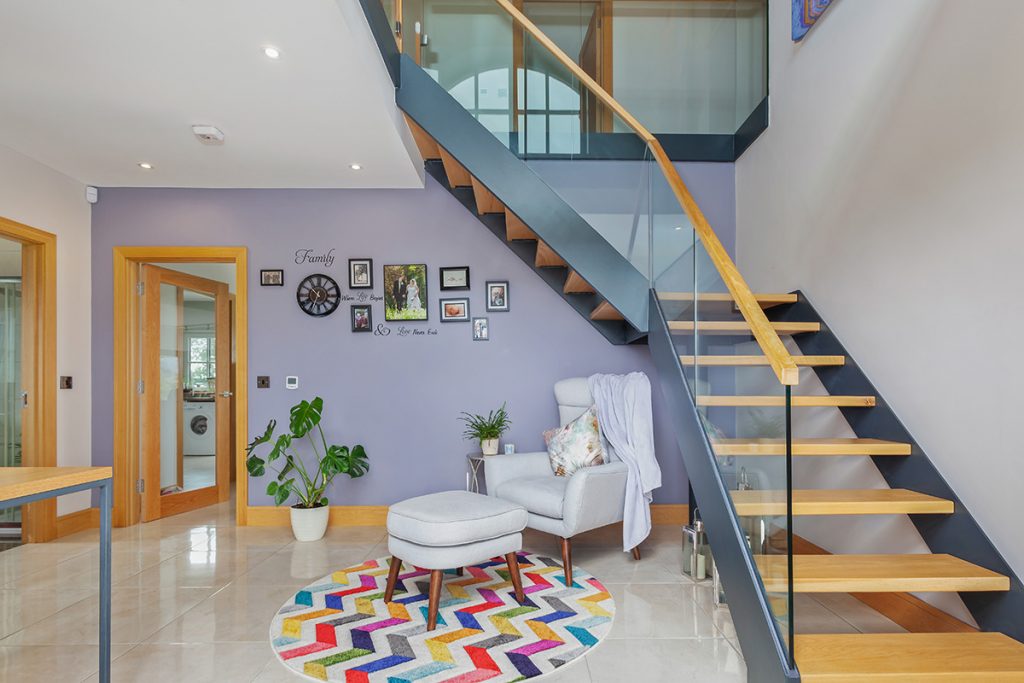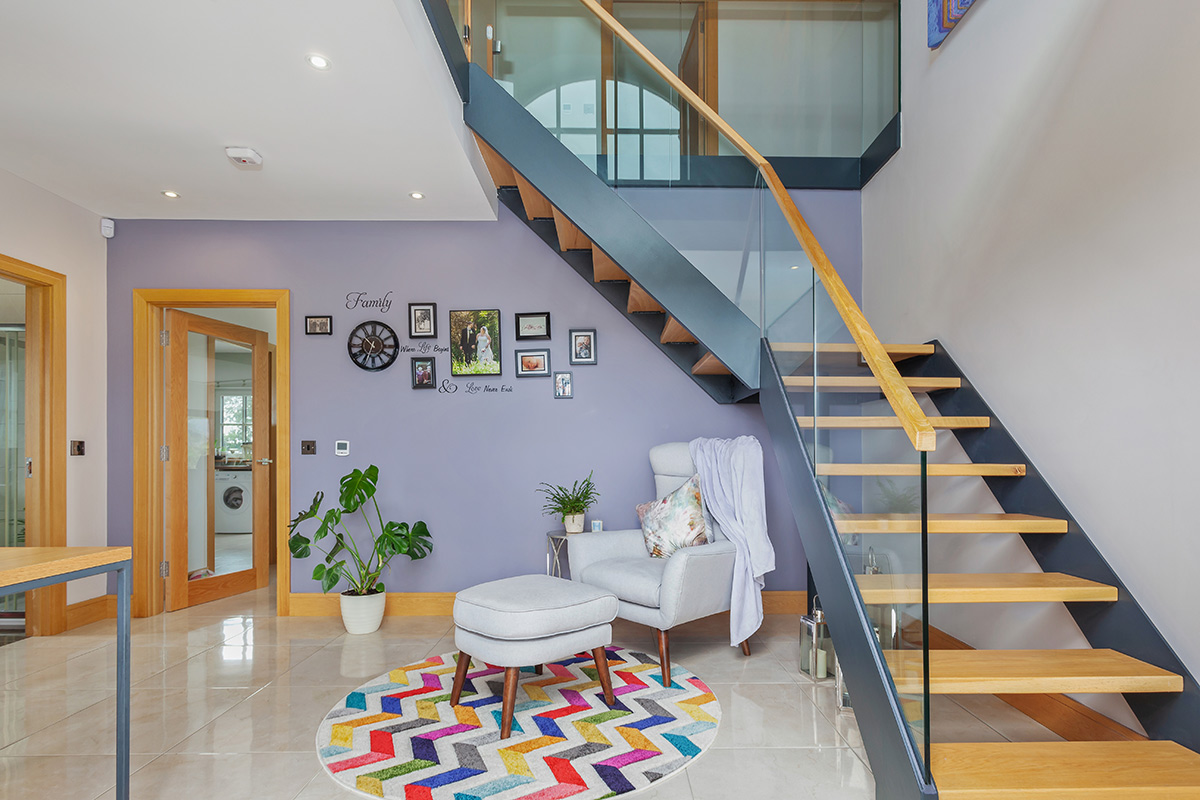 "We put together a presentation document and we were absolutely delighted to hear that we got shortlisted. We took part in the awards night in Dublin Castle, and while we didn't win, it was great to see our house on display alongside so many other great examples of an energy efficient home."
"At that time, everyone thought we were mad to spend so much on achieving those energy efficient home ratings. But now everyone's doing it.
Specification
Walls: Timber frame (closed panel system) consisting of breather membrane, 9mm OSB, 225mm timbers @ 600mm centres with 220mm high density insulation between, airtight membrane, foil insulation, 38x63mm battens for services, service conduits, 12.5mm impact resistant board (dense gypsum and cellulose fibreboard).
External walls finished with white sand and cement plaster on 100mm blockwork with 50mm cavity, and two front gables with 200mm of natural Kilkenny Limestone on 100mm blockwork with 50mm cavity tied to the timber frame with wall ties. U-value 0.11W/sqmK.
Floors: 225mm hardcore well compacted, 50mm blinding, radon barrier, 150mm reinforced concrete slab, 140mm rigid foil-faced insulation, 50mm self levelling floor screed with underfloor heating. U-value 0.12W/sqmK. Upper storey 45mm self levelling screed with underfloor heating, laid on top of 125mm insulation, 18mm OSB Board, 300mm open web joists with 100mm high density insulation between and 12mm plaster board ceiling. U-value 0.11W/sqmK.
Roof: cold roof (insulation on the floor) with 300mm of fibreglass quilt insulation, applied in two layers of 150mm.
Glazing: Black uPVC triple glazed, U-value 0.8 W/sqmK. Fascia and soffits black uPVC. Sliding doors are black uPVC, because of size one triple and one double glazing.

Q&A with Kieran and Anita

What would you change?
All pipework, tank and manifolds for the underfloor heating are located in the utility, which has taken up a lot of space. In hindsight we should have made the utility room bigger to compensate.

What is your favourite part of the house?
The open plan living area. It's a great, warm space to spend time with the family and for having family /friends over. The kids love that they can roam around so freely.

Would you do it again?
Kieran: Reluctantly, yes. Anita: No!

What would you tell a budding self-builder?
Because costs can get out of control very easily, get a bill of quantities from a building surveyor. Essentially, it's a very long, carefully prepared shopping list for the parts and labour you will need. It helps monitor your costs as you are going through the build. If something ends up costing more than expected, then you claw it back in other areas.

What was your biggest splurge?
The natural Kilkenny limestone on the front of the house and the entrance walls, and the central vacuum system. We also spent a lot on the insulation, the triple glazed windows and the heating system. It was a lot of money at the time but it's worth it now when we look at our bills. It really has benefitted us. Our only bill is for electricity, and we spend less than €1,000 a year for everything.

What surprised you?
We were surprised by just how organised you need to be. Getting everything ready on time to keep the build going until the next trade person is lined up. You have to be on time and coordinated. Be prepared to spend any free time working on the house to be ready for fittings, etc., the next day.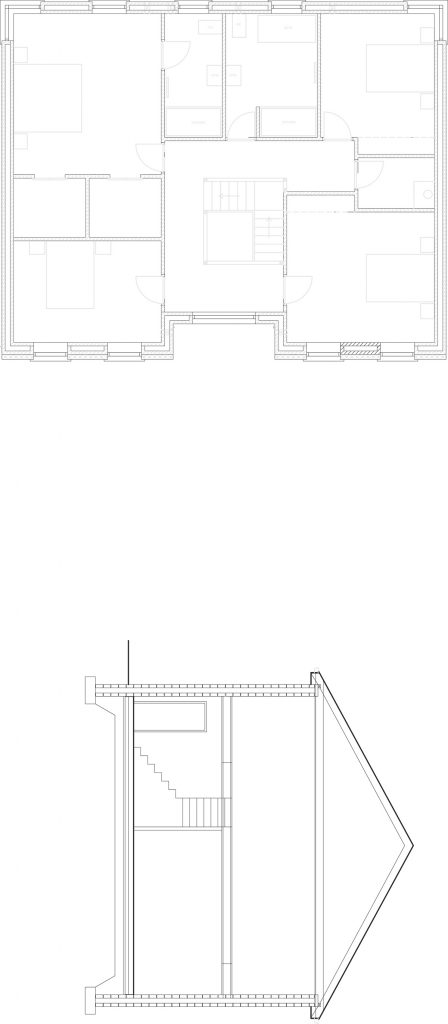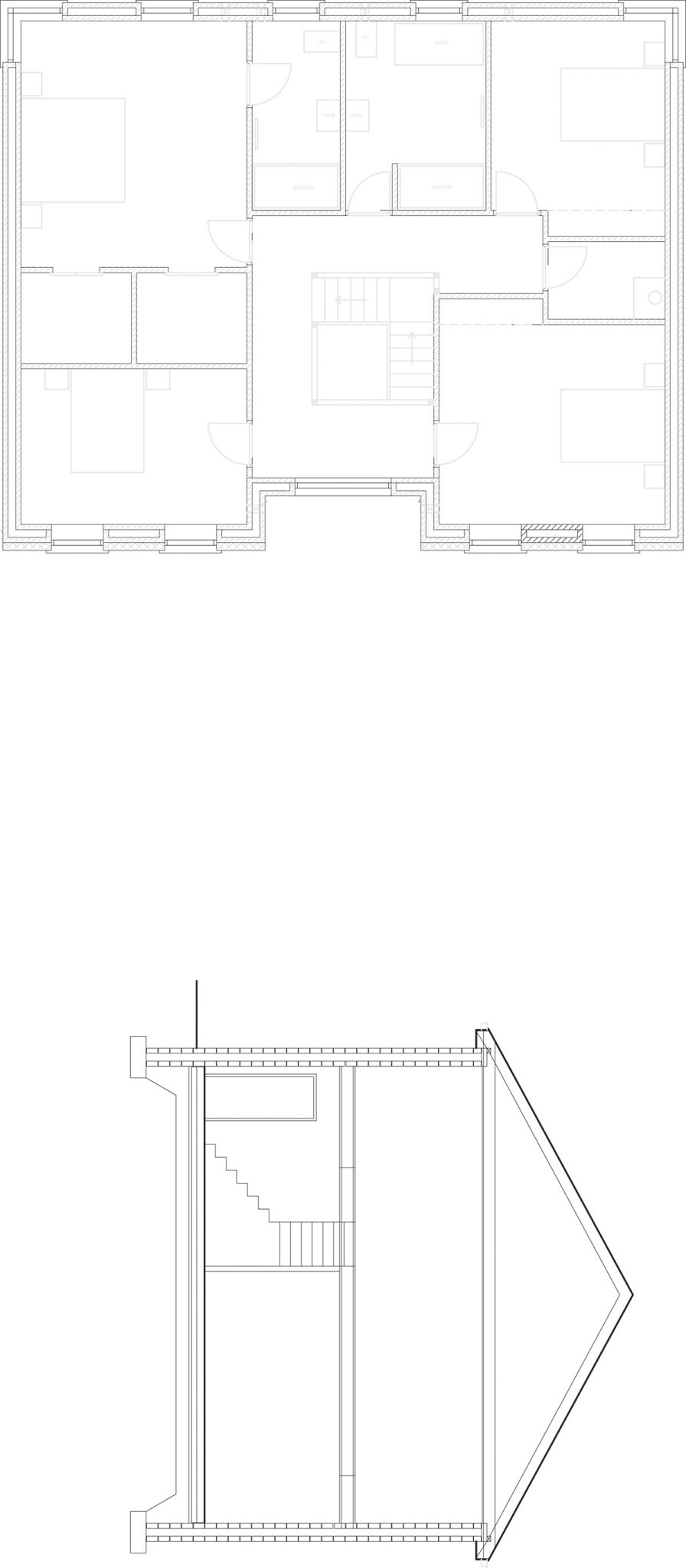 Get into your house and get a feel for it before you get it 'finished'. People like to have all the rooms done before they move in. I believe it's better to take your time. Things change, life evolves, kids come along. I think there's a lot of pressure on people to create a showhouse, but it has to be liveable for you. Your taste evolves, with time. You will have different ideas.

Spray or paint the interior walls white until you feel more familiar with the house and get an idea of what colour scheme you want. There are so many decisions at the start, and this is one you can leave until a later stage. See how lighting affects each room throughout the day.

Show your plans to family and friends. You are so focused on the plans it's good to get a fresh pair of eyes on them. People will often suggest things you might not have thought about. You don't have to take their ideas on board, but at least it will help the design process.

The garden can wait. Get your house comfortable, liveable and enjoyable for your family before you tackle the landscaping. Outside work takes time and money.
Suppliers
Timber frame
The Timber Frame Company, Wexford, ttfc.ie
Foil insulation – Triso 10
Impact resistant board- Rigidur board by Gyproc, gyproc.ie
Glazing
Eco Glaze, Kilkenny, ecoglaze.ie
Chartered Surveyor
Alan Morrissey and Associates, Kilkenny, amaa.ie
Heating and plumbing
Air to water heat pump Dimplex model
LA 12 MI with 100l buffer cylinder and 300l hot water cylinder. Beam AXCO heat recovery ventilation system Model 90S. All pipework and ducting done with ridged plastic, fully insulated in attic space. Both supplied and installed by MD Energy, Kilkenny, tel. 056 771 2222.
Wastewater treatment
Delaney Concrete, Wexford, delaneyconcrete.ie
Natural slate roof
Lagan Building Solutions, Lisburn, lbsproducts.com
Heat recovery and central vacuum
Beam installed by Gary Dunne Electrical, Carlow, 0872226017
Front and back doors
Apeer 70, apeer.co.uk
Laminate flooring
Balterio, balterio.com
Central vacuum system
Beam, beamcentralsystems.com
Open web joists
Easi-Joists, magtruss.com
Photography
Damien Kelly, damienkellyphotography.com