It wasn't by design that Paul and Rebecca O'Connor became largely self-sufficient, it was a by-product of their self-build.
I was looking for a place to renovate – which I was convinced would have to be by the sea – and came across this house in a woodland in the year 2000. Not building in an exposed location presented its benefits and I quite liked the Hansel and Gretel feel to the place," recounts Paul.
"It's not what I expected to buy but my budget was very limited; I was 27 at the time and working in Dublin. For me the most important thing was not getting into debt."
House Size: 150 sqm
Plot Size: 1 acre
Bathroom Extension: €8,000
Garage Studio: €20,000
Nestled within a 24-acre woodland, trees surrounded the house perimeter. "I bought the middle acre and arranged for some trees to be felled to make room for a garden and provide access."
Self-build spirit
"The plans evolved with time. I originally got a loan of €17,000 to invest in the renovation and that provided the momentum, with a mix of enthusiasm and naivety guiding me." With advances in technology, building a new home quickly and cost-effectively is now possible but if you plan to renovate, self-building on a budget still usually means taking your time.
---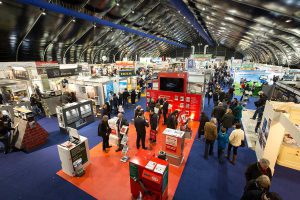 Selfbuild Live Dublin is the ultimate showcase for people who are building, extending, improving or simply decorating their home. Selfbuild Live Dublin, 13th-15th September takes place in the Citywest Convention Centre, Dublin.

---
"I'm a graphic designer so the 3D aspect of building, symmetry and structure, felt intuitive. There were still some embarrassing moments at the builder's merchant, asking for things not by name but by describing them the best I could."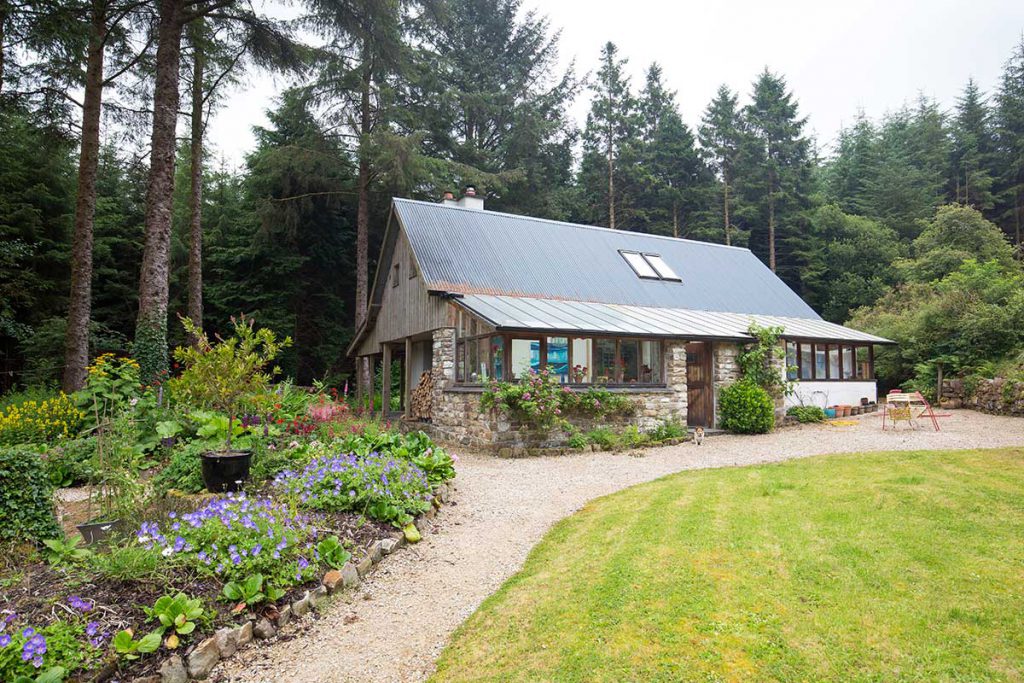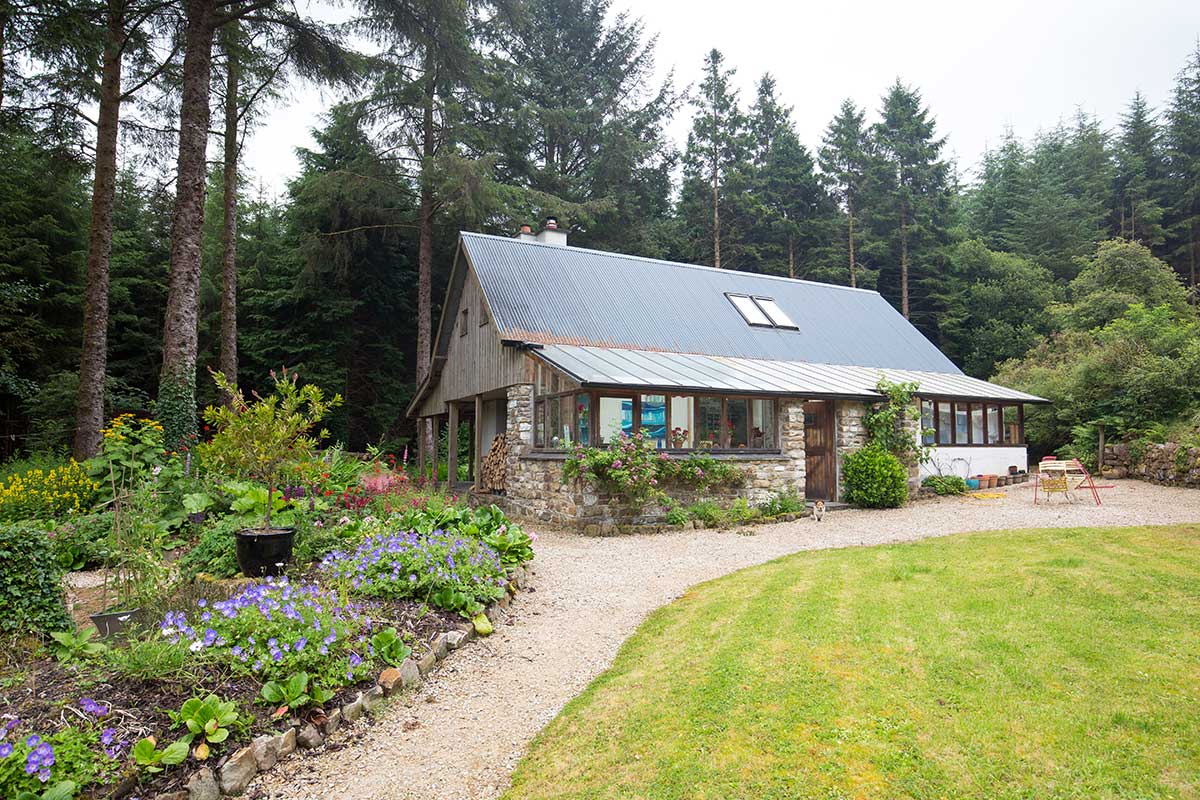 Even though there is a daunting element to taking on the challenge of a self-build, it's also quite a natural process, argues Paul. "It's not rocket science once you know the sizes and shapes and how they all fit together."
"I can see how it would be much more stressful if we would have had to get things done within a certain timeframe. In our case there was no mortgage or stage payments to worry about."
Paul physically did all the building work himself, learning as he went. "I'd search for information wherever I could and would ring my dad who is a carpenter and builder. I'd get bits of information from anyone who was willing to share it, asked around and was realistic about my limitations, taking my time with everything."
'It was an incremental process, when I bought it I saw it as a project, something to do.'
"I made my share of mistakes but in many ways that's how I learned. There were some elements that a year or two in I had to knock down and do again, although I never took any chances with anything structural." As many hands-on self-builders will attest to, building your own abode is not a complicated process. However over the years advances in building methods have started to remove the end user from the proverbial bricks and mortar. "Things have changed a lot since the time I started building over 15 years ago," comments Paul.
"I don't think I could self-build the way I did before, completely on my own, relying on the advice of my dad and a few helping hands when I needed them." It's not just new systems, or airtightness and ventilation requirements that have changed, there's been an overhaul of the Building Control regime too.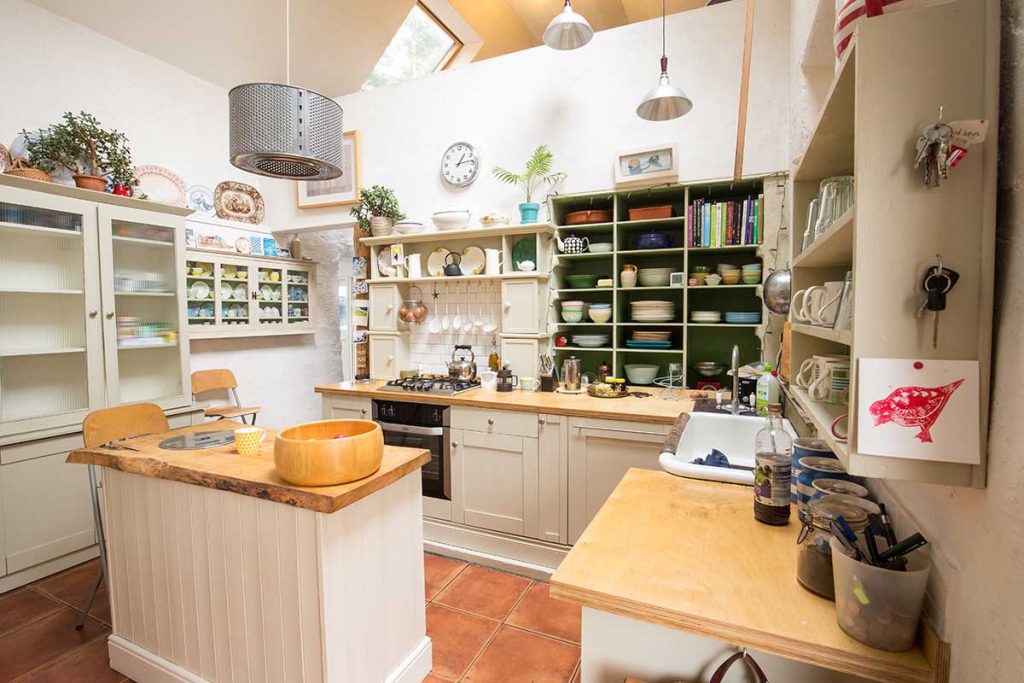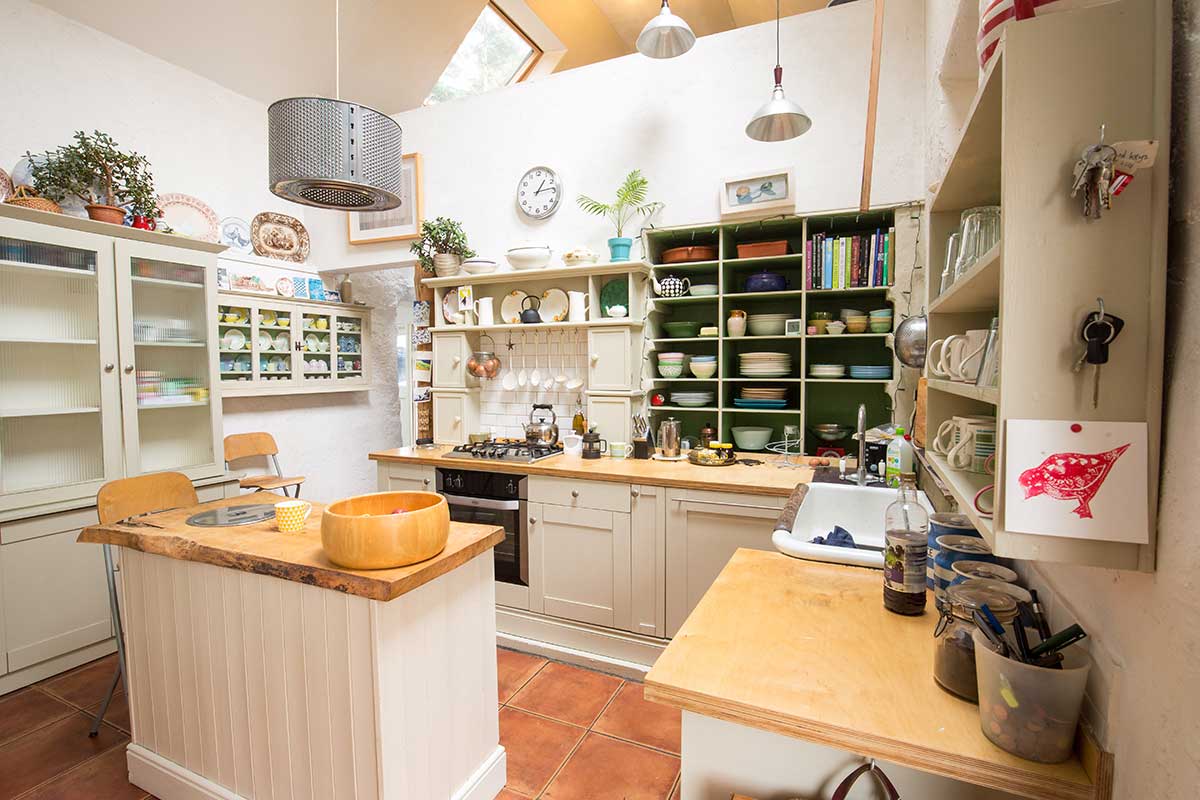 Nowadays even though you can still choose to take on a DIY self-build project and/or 'opt out' of certification ('opting in' means the build stages are signed off on by an 'assigned certifier' and the documentation is lodged on the building control database), you need to vouch that you're competent to act as the builder and take on the work – this despite the fact that the definition of 'competent' isn't clear. You also now need to file working construction drawings at the commencement notice stage.
Evolution
"When I bought the house, it was a typical 150-year-old two-room cottage. There was no power line or telephone. It had corrugated concrete roof sheeting and hessian fabric for insulation on the joists so the first thing I did was re-roof with new joists, natural insulation and corrugated iron I got from a local sheet metal factory. I raised and extended the roof out."
"It was an incremental process, when I bought it I saw it as a project, something to do, and then I met Rebecca and that's when we decided to expand the footprint with timber frame. It grew around our needs, whether we felt we might need more space here or there." The addition of a conservatory and new flooring with underfloor heating were completed next. "We were inclined to use quite a bit of timber on the build, including spruce and cedar, sourcing it all locally."
The heating and hot water system originally fed off a wood and coal burning range in the kitchen, but the process of feeding the fire indoors was a messy one. "In 2007 we moved the heat source outside by installing a wood burning heating system sourced in Germany with a 1,000 litre buffer tank and we light it for three hours every day. We have to empty the tray twice a week."
A bonus of living in a woodland is that the foresters leave Paul and Rebecca pulp grade wood. "There's a huge quantity of it which I have to bring to the house with a forestry truck and then split into manageable portions. It's great because it's free fuel but there's a lot of labour involved." The couple have a wood storage shed made of scaffolding planks with two years' worth of wood ready to burn.
This new heating system was installed in 2006/2007 when they also extended the house to add a luxury bathroom. Then in 2014 they added a garage and rebuilt the studio. "I got to build new and that was pure joy. There was no working around an existing structure, everything was the size I wanted, there was no knocking down," enthuses Paul. At this stage Paul and Rebecca had done the work without getting planning permission, thinking it was exempt as most of it consisted of a renovation or replacement and the additions were small.
"We got in touch with an architect about extending the house even further, adding another 44sqm to the footprint into an L shape, as well as extending the studio, knowing this would require planning."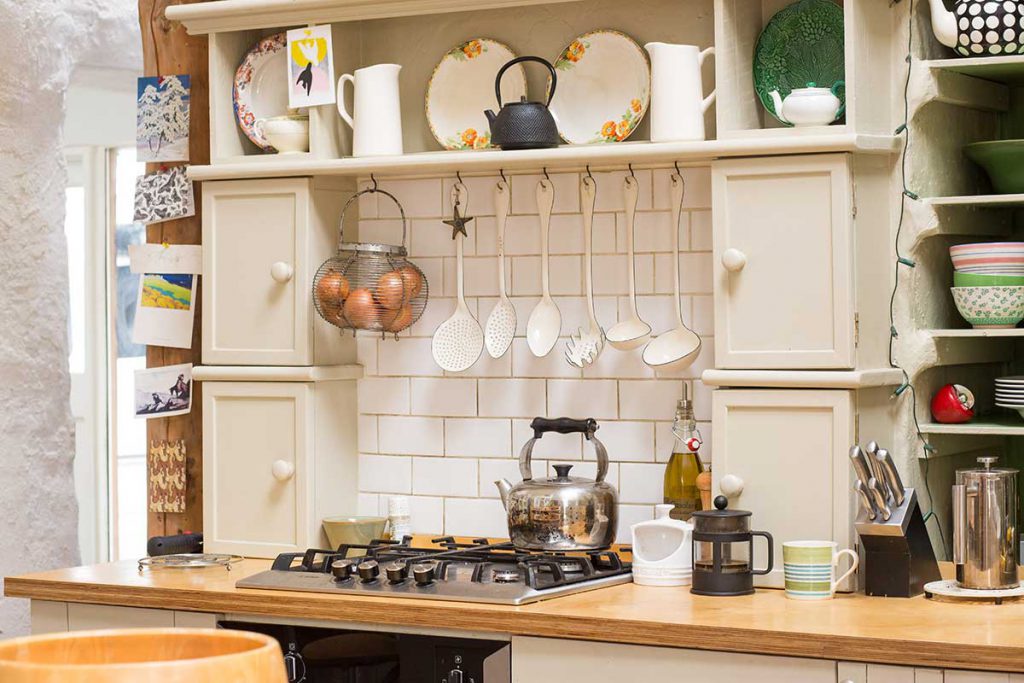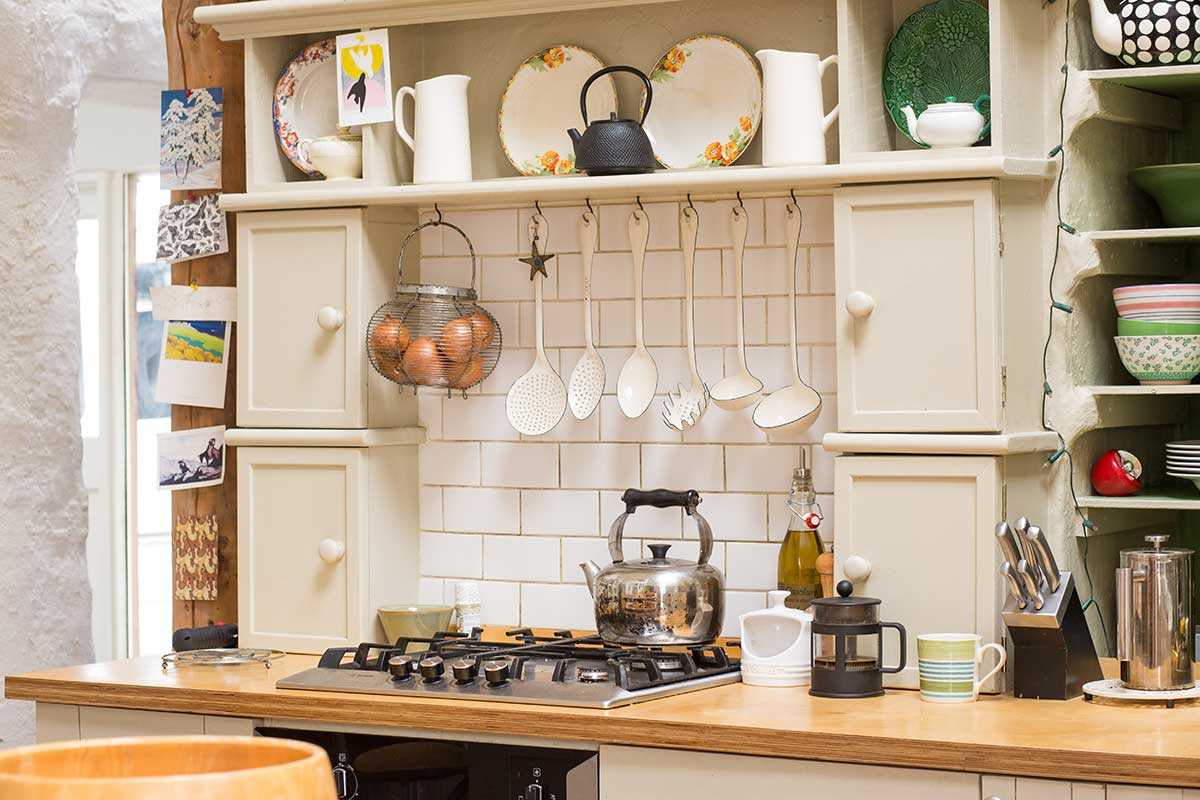 This is when their architect advised them to apply for retention for the work completed to date, which they did with his help at the end of last year. "It was our first time to work with an architect and it was very different," adds Paul. "We have professional drawings and the whole thing is mapped out in a way that makes life that bit easier. Our planning application was approved and the process was quite smooth. We've now got five years to build the 44sqm extension, so it's a medium-term project."
Sustainable water
Paul and Rebecca have only ever had rainwater supplying the house. "When we first came there was no water supply so we got a cube tank which held about 100 litres and collected rainwater; we soon realised algae tends to build up if left outside so we built a shed and insulated it." "We now have four tanks which is what we need to supply the house during the peak summer season. It was trial and error over the years but we never run out."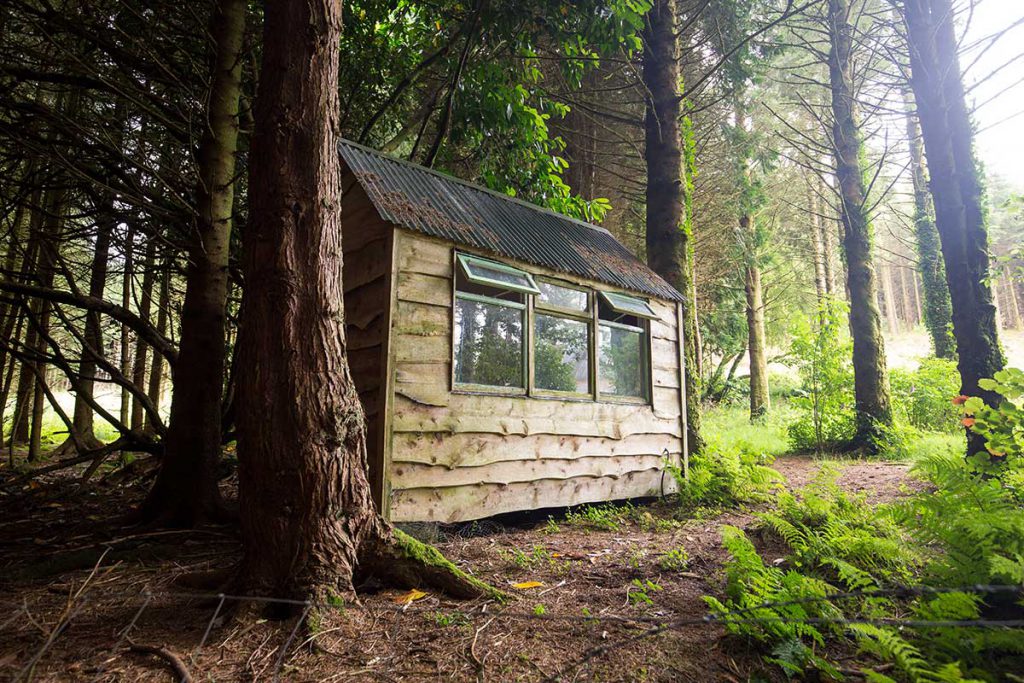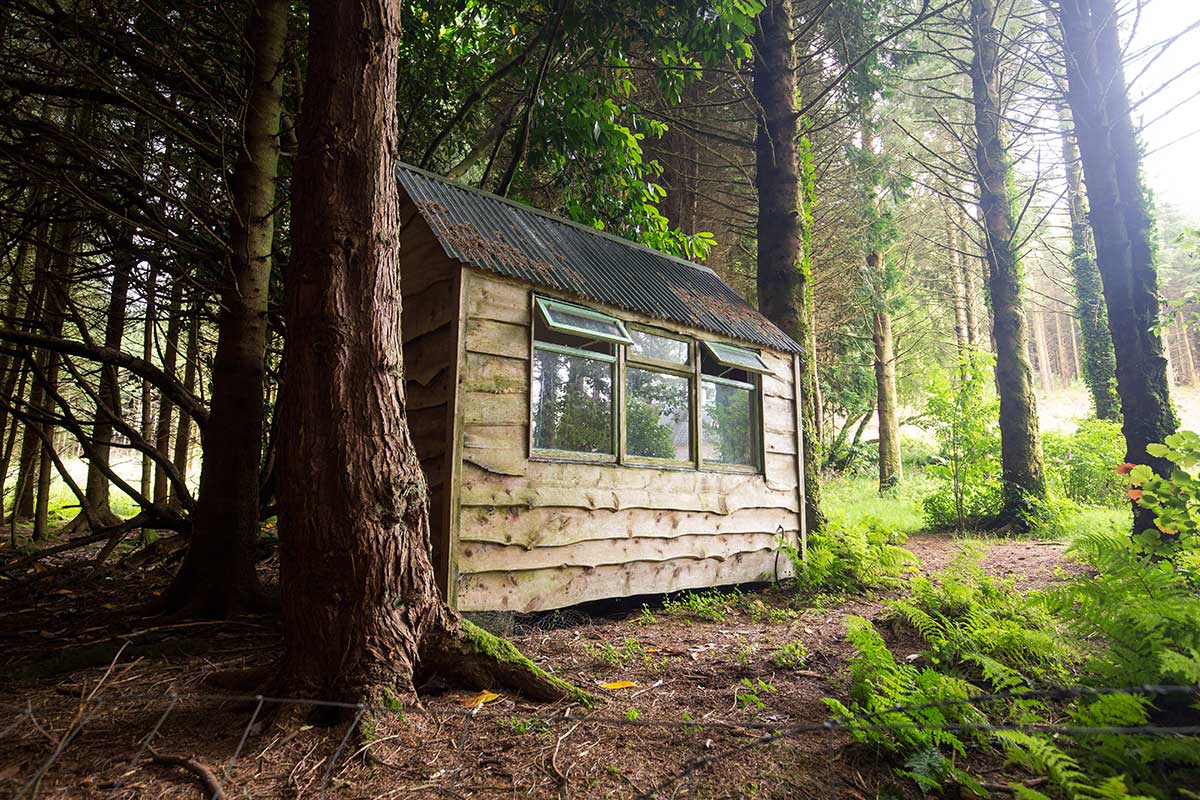 Each of the containers have a gravel filter to sift the silt; this filtered water is directly used in most of the house apart from the kitchen which has a reverse osmosis unit that further purifies the water to drinking quality. "We got the water tested and it was better than the quality of the mains water." In terms of waste, they have two systems. "There is a reed bed that processes all of our greywater and for the wc we have a compost loo which means it's a dry process. The composting was also trial and error, getting it right."
"We tried various models, we now have a sealed galvanised steel box with an electrical fan sensor to create a negative vacuum so there's never any smell and there's no way for flies to get in. We change it every three months and empty them into much larger containers where they remain for another two years before we use it as compost in the garden."
But a condition of the planning permission to extend the house was to add a septic tank. "We wanted to use the composting system but the planners insisted on the septic tank so we had to agree to it," laments Paul. "It's a give and take."
---
Try our new 'Selfbuild Cost Calculator'. Fill in details and instantly get a rough estimate for your project