Internal door inspiration for your new build or renovation project, from slimline to panel doors.
In this article we cover:
What to check for when buying internal doors
Best internal doors for different room types
What's trending in Ireland today
Top 10 internal door configurations
Inspiration images for each
Internal doors can cost as little or as much as you can imagine, with styles and materials, and assembly options, to suit all budgets.
Don't forget to add the cost of the ironmongery to the door itself; higher end handles and hinges can cost a lot, as can architraves and skirting boards to finish off the look.
Beyond the traditional door style of yore, you can now find every configuration imaginable, from pocket doors to barn doors. When choosing, think of the function you want it to fulfil. For instance, you may need a way to partition your open plan areas, to separate a toy room from the main living area, or the dining space from the tv room.
Panel Doors
A classic style featuring a series of panels within a frame. They are available in a range of designs, including two panel, four panel, and six panel options. Panel doors can be made from various aterials, most commonly wood or MDF. They are often used in traditional and period style homes.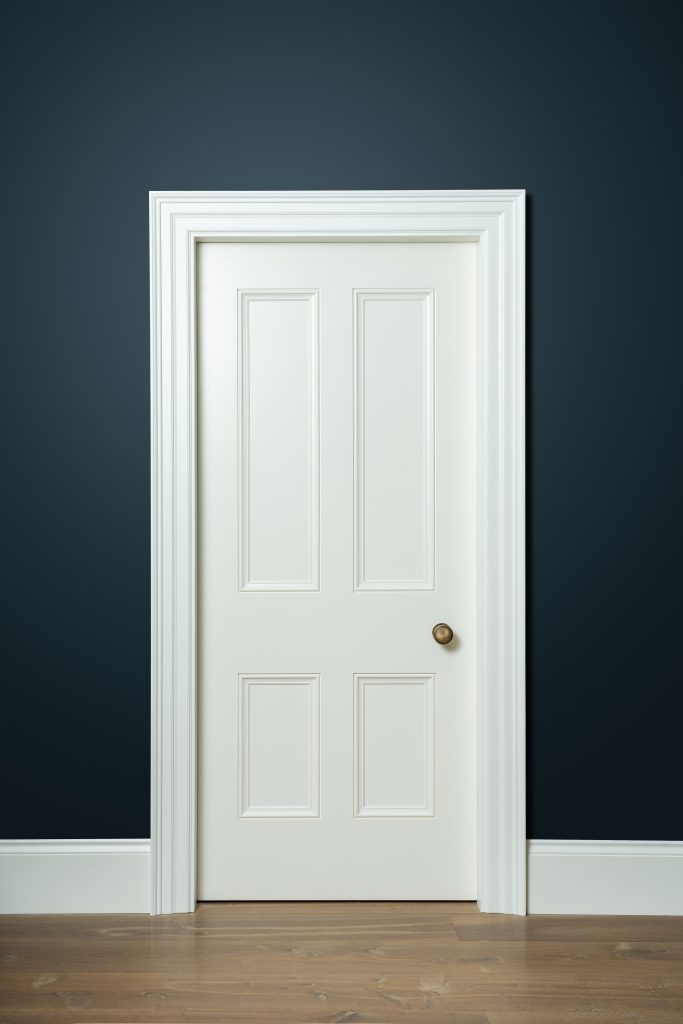 Flush Doors
A sleek and contemporary style that features a flat surface without any visible panels. A popular door choice for modern homes for its minimalistic, seamless look. Easier to maintain than panel doors (less places for dust to gather).
Glass Doors
Glass doors are popular in modern homes and can be clear, frosted, tinted or textured. They can help make a space feel brighter and more inviting due to the natural light that they provide, especially for ensuite bathrooms with the use of frosted or tinted glass. Glass doors can also make a room feel more spacious as they can create a visual connection between different areas of the home.
French Doors
A popular choice for dividing up larger rooms, the classic double door style is often partially glazed.
Slimline Doors
Pioneered by Englishman Francis Henry Crittall, slimline doors were originally steel framed. Today you can find them in timber or metal; the distinguishing feature is the slimeline look of the glass against a multitude of black frames. As with glass doors it provides separation but allows light in. On the higher end of the cost scale, slimline doors are usually custom made. On trend for the past couple of years, the aesthetic is contemporary.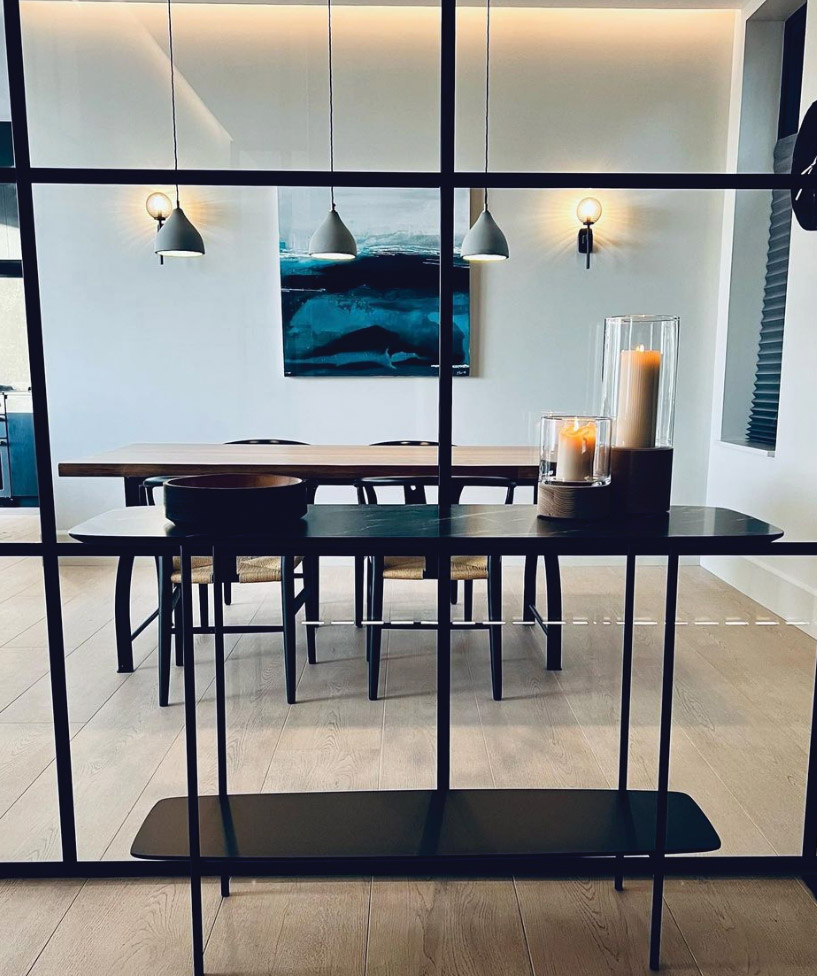 Pocket Doors
Pocket doors save space and lend a modern look. They come in a kit whereby the door slides into a pocket or cavity in the wall, rather than sliding along a track mounted on the wall like traditional sliding doors. When closed, a pocket door is completely hidden within the wall, creating a seamless transition between rooms. They can be a great choice of door for creating an open plan layout, or for smaller rooms with limited space.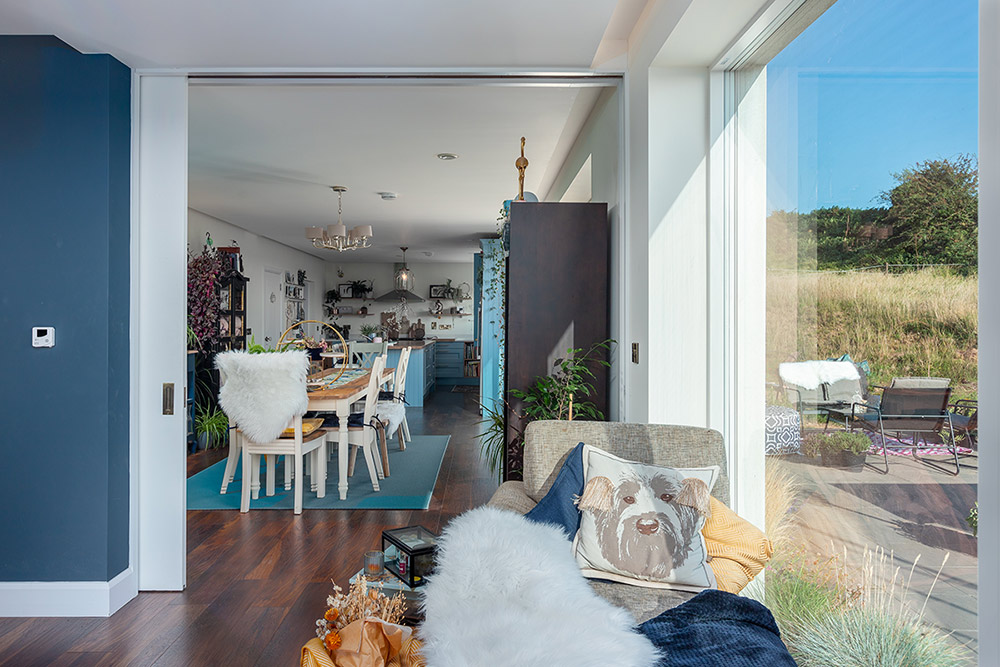 Bifold Doors
Bifold doors are most often used internally for wardrobes but can be used to separate zones as a design feature.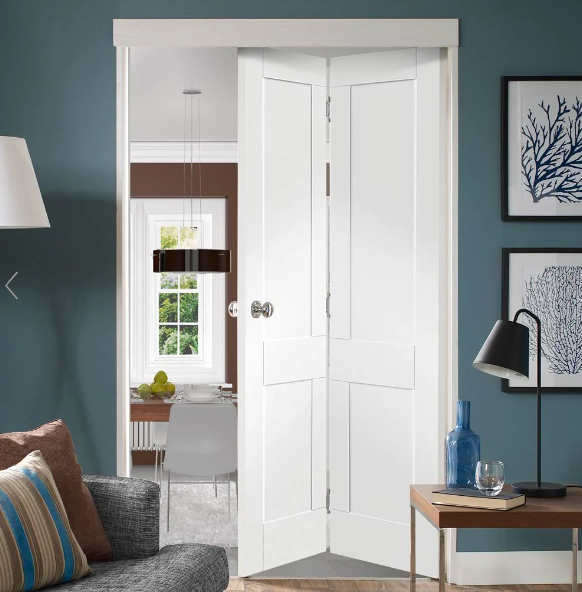 Swinging Doors
Swinging doors do as they say, in that they can swing open either side of the hinges. They are usually made from wood or metal and are a classic choice from homes with traditional or rustic styles. They can also be used as room dividers.
Dutch Doors
Dutch doors, also known as stable or half doors, are divided horizontally. They are typically made from wood and are popular in county style homes, especially as external doors but they can equally be used internally. Dutch doors provide a unique look and feel while also offering ventilation as well as a pet and child friendly design.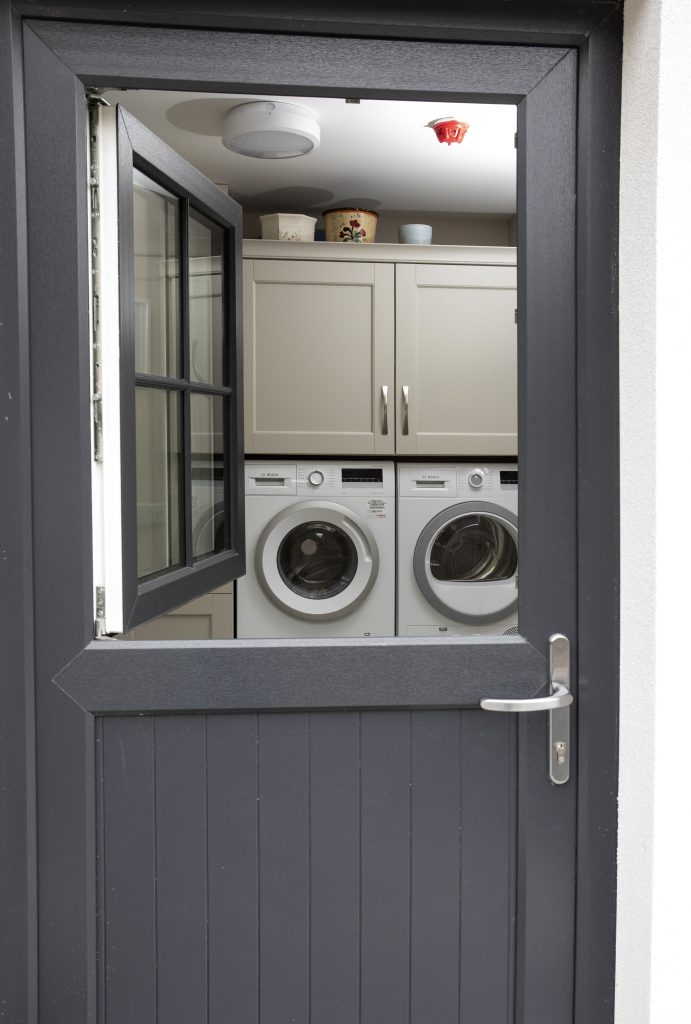 Barn Doors
Barn doors are a rustic and trendy style of door that slide along a track mounted on the wall. They're a popular choice for adding a farmhouse look to your home. They can be used as a room divider or to conceal an unsightly area.
Louvered Doors
Louvered doors feature horizontal slats or vents that allow for air circulation while maintaining
privacy. They are usually made from wood (pine) and are popular choices for areas of the home where ventilation is important, such as closets, laundry rooms, and utility rooms.