Families find that grouping the living room, dining room and kitchen all into the one room is a layout that suits contemporary lifestyles, but there are some drawbacks too. Here we make the case against open plan designs.
In this article we cover:
Top 10 reasons why you shouldn't go with an open plan design
Cost implications of going open plan
What the alternatives are
How to make house design work for you
For many years the dream has been to make the most of our space by embracing open plan living. But with changes in the way we live and the soaring cost of fuel, it might be time to think again. Perhaps, more than ever, we now need to consider function over form.
Here are some disadvantages to open plan living.
Expensive to build
Although open plan looks enticing and can make the most of the available space, creating such expansive areas is costly because it involves large structural steels and other supportive elements. And not only is such support expensive, it can also be complicated. Doing away with walls to create wide open spaces also means losing useful elements that would otherwise support the rooms above. This, in turn, can involve more expense.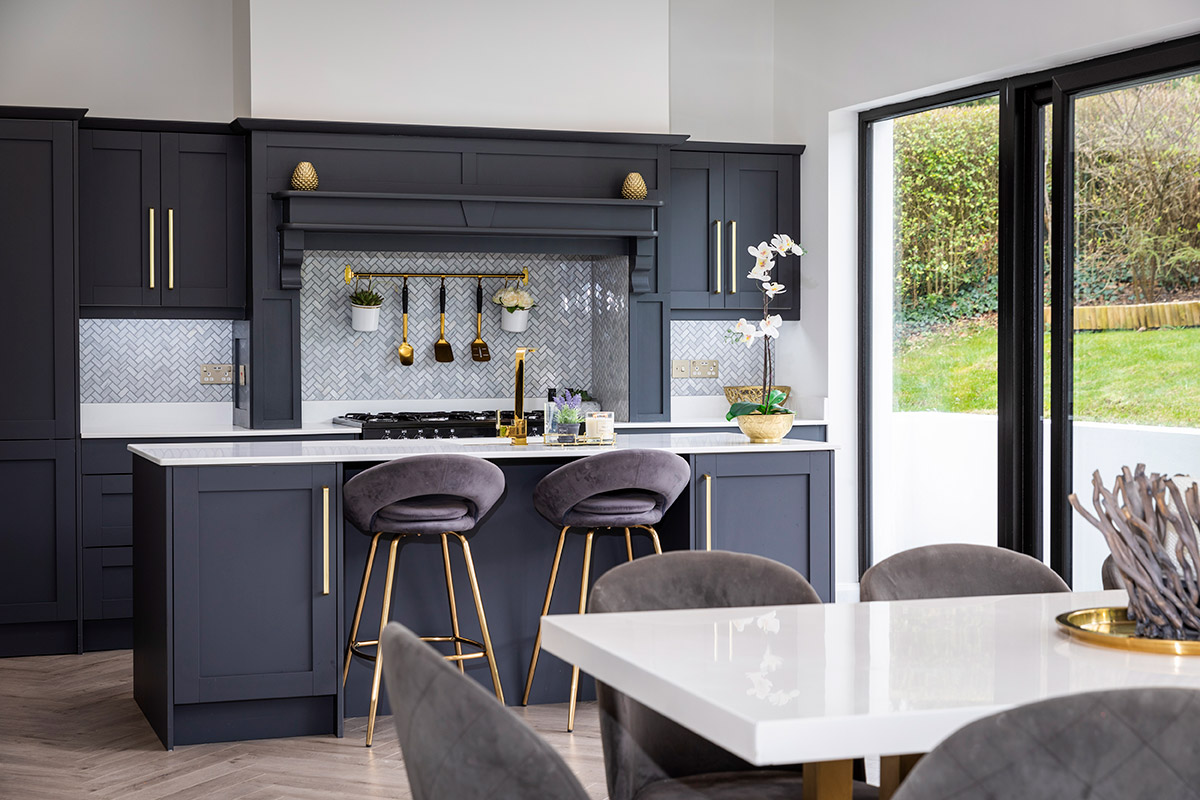 Noise
Although modern white goods are quieter than ever, food preparation and cooking involve all kinds of noise, including that from powerful extractor fans. People playing on electronic gizmos or working on screens also create noise. Then you have young children playing, annoying one another and fighting, which can all be a serious nuisance. For the noise sensitive among us this can make open plan living seriously unpleasant.
Heating and cooling
With the increasing cost of fuel more of us are concerned about our bills. A major drawback of open plan designs is that you have to heat the whole area, even if you're only using part of it at any one time. In very low energy builds that's less of a consideration but something to think of in an existing home or extension.
The current fashion for rooflights, lanterns, clerestory windows, and very large areas of glass as walls mean solar gain (overheating) can be a serious issue. In many low energy builds today that feature a lot of glass, self-builders have to get their heat pumps to provide cooling in summer because of this.
Privacy
With increasing numbers of us working from home today, open plan simply doesn't work. Having a small area that can be shut off, with its own door and controllable climate, can be a life saver.
It's almost impossible to do Zoom calls for work if you have a busy family in the background. Children who find it hard, or impossible, to concentrate on their homework also crave private space.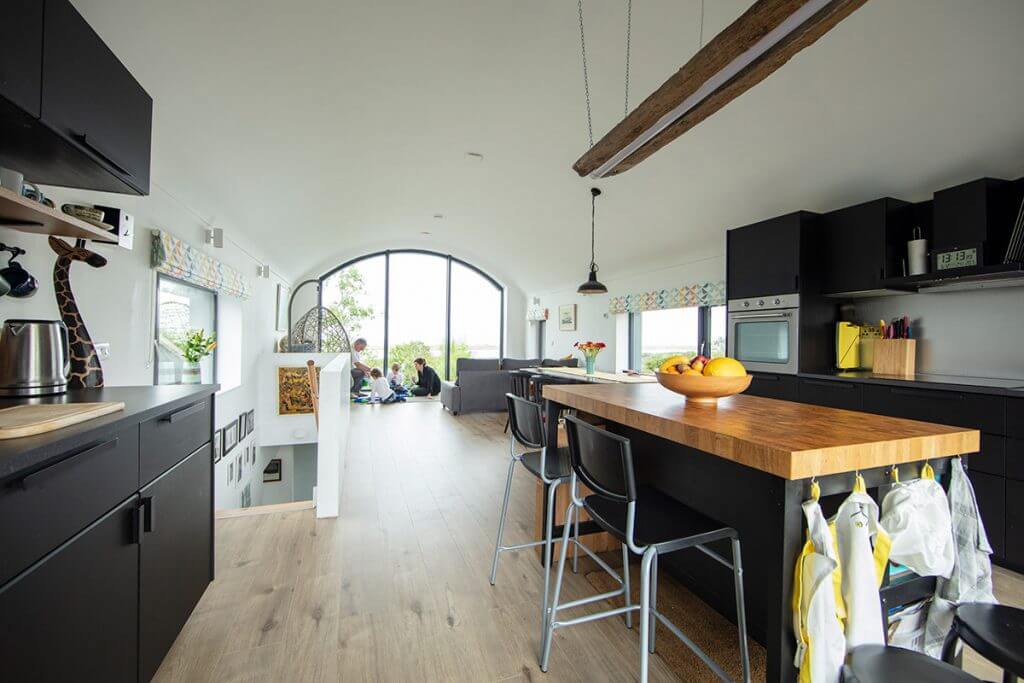 Loss of walls
This is a very serious disadvantage for many families who need lots of storage space. And that's most of us. Obviously, because you have no walls, you'll have fewer surfaces on which to hang pictures or other decorative or homely things. But it also means there's nothing for cupboards to hang on or sit against. This can make a big difference to the pleasure of family life. We all need to put our stuff somewhere.
Smells
It's amazing how far bad smells penetrate in a large open plan room and how long they persist. A single burnt toast episode can blight the whole area for hours. It's also not much fun living with the remains of even normal cooking smells in every part of these large spaces.
Clutter
If you hate clutter, don't even think about open plan living. Wide open spaces with little storage make for clutter zones unless you work endlessly at preventing them. Kitchen islands are notorious for this. And other people's clutter can be really annoying. Cooking is intrinsically messy so unless you are happy to clear up as you go, you could be in trouble.
Loss of home office potential
Many of us today value a separate place in which to work or study. Having such a space not only provides some peace but also means we can keep our work private. Working within a large open area often means having to clear up our work things. This can be disruptive and annoying, especially if the work involves physical materials that can't be stored on a laptop. Lots of us need samples of various things for our work, for example.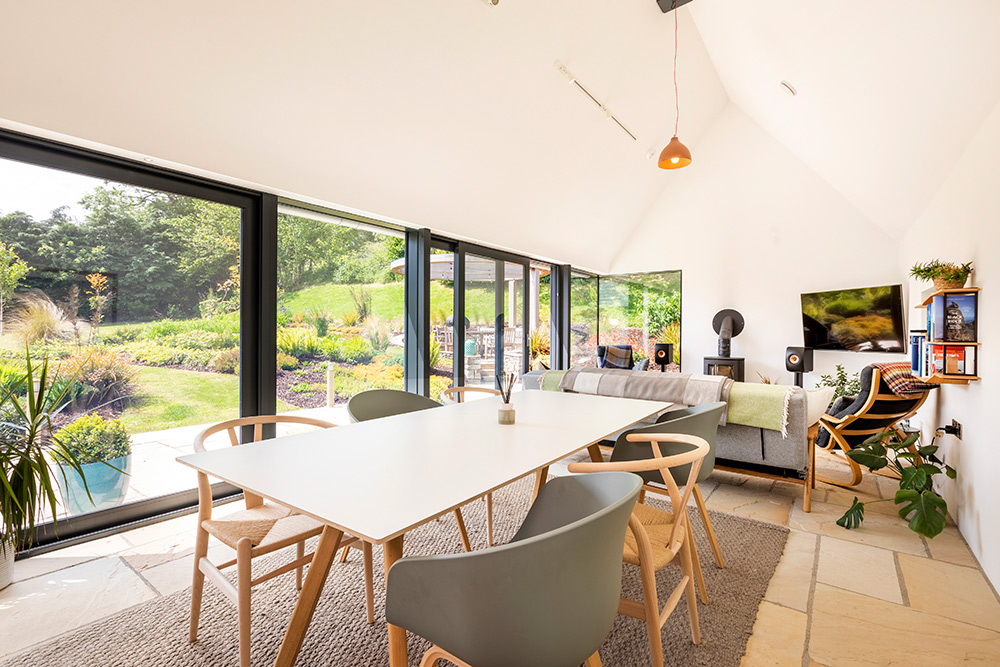 Expensive redecorating
If you have single rooms for single functions, then when it comes redecorating, these areas are easy and cheap to do. It is very hard not to find yourself redecorating the whole of a large, open plan, area even if much of t doesn't really need doing.
Harder to make homely
However stylish or impressive open spaces may look, they rarely feel homely. It's far easier to make a collection of separate, enclosed spaces feel welcoming, emotionally warm and homely. Having more rooms also means more fun creating individual personalities for them, which in turn makes your home more interesting. Separating rooms with glazed or sliding pocket doors can achieve the best of both worlds