Creative and function ideas to make the most of your understairs space.
In this article we cover:
Top 8 ways to organise your understairs area
What to use the space for
Tips to make the most of the space
How to tailor it to your lifestyle
Inspo pics
No matter what your needs or design preferences are, there is an understairs storage solution for you. You can either use the space for long term storage or have it fit into your daily life. Because it's so centrally located, the understairs area is often converted into a downstairs wc. But it can be even more practical as a storage solution, especially if you're tight on space. Pull out drawers and shelves are the most common but cupboards work really well too.
In many cases, you'll need a custom solution that fits the unique shape and size of your understairs area. But you can buy kits and do a lot of it yourself. With a little creativity and inspiration, you can turn that often overlooked space into an organised, functional, and stylish part of your home.
Mini closet
A mini closet is ideal for storing coats, shoes, bags, and other accessories you'll need on your way out the door. You can do this by installing shelves, drawers, and even hanging rods. To make it more practical and easier to access, you could also include pull out shelves or built in racks.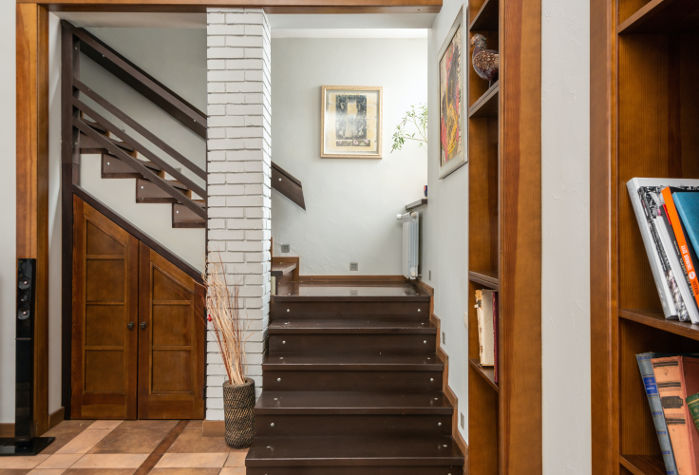 Household supplies
Using the space to store tools, cleaning supplies, and other household items is a great way to keep non foodstuffs separated from the edibles. This can be done by creating a built in cabinet or installing shelves that are adjustable to accommodate different sized items. Drawers work equally well.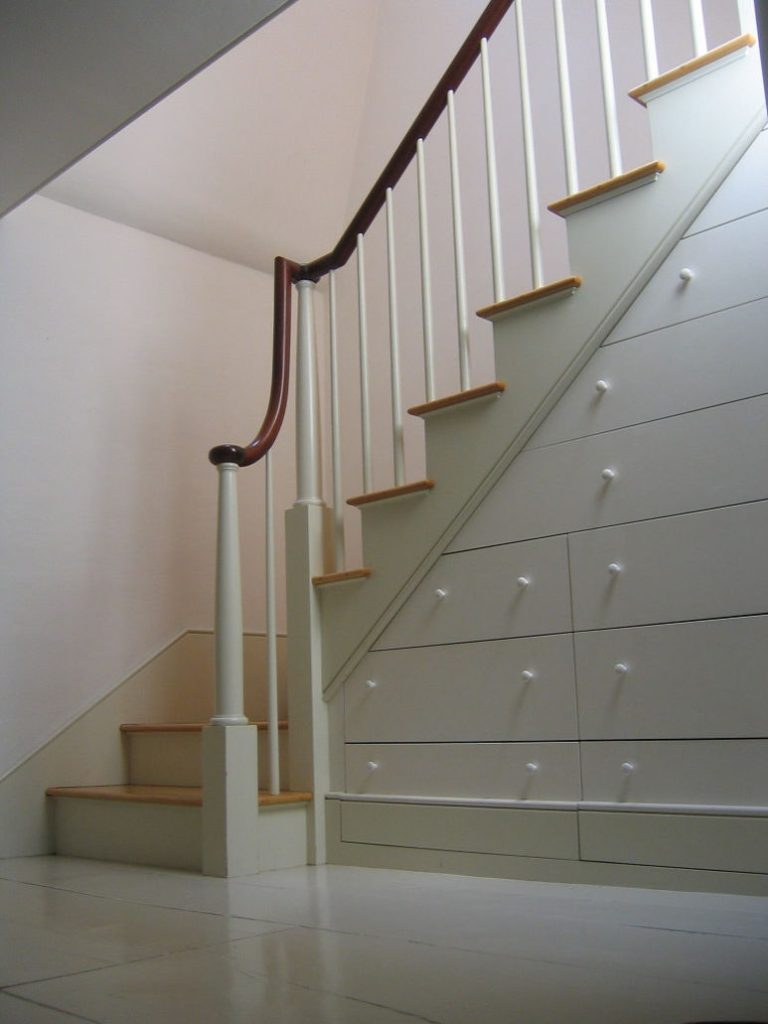 Built in bookshelf
If you are a book fanatic, a built in bookshelf is a great way to make use of an often wasted space, while also creating a cosy reading nook. The shelves can be customised to fit the exact dimensions of the space and can be painted to match the surrounding décor.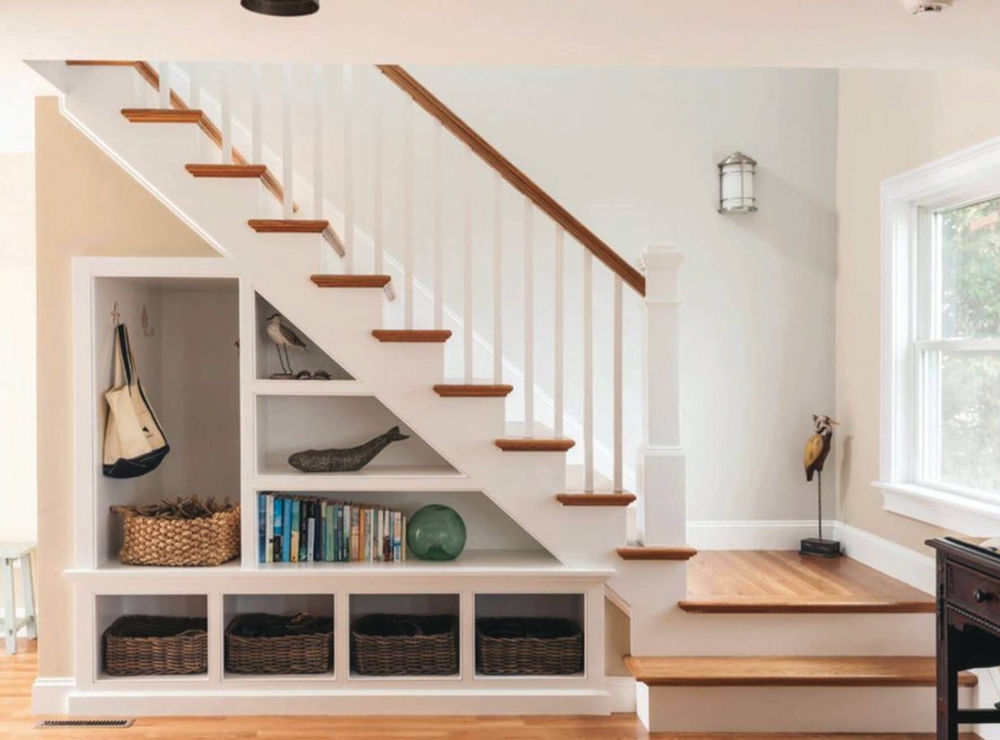 Utility space
You could go one step further and turn your understairs space into a small utility area for your household supplies and laundry items such as your washing machine and tumble drier. This creates more space in your kitchen and can be designed to be hidden from view to maintain the aesthetic of the home and give a more organised look.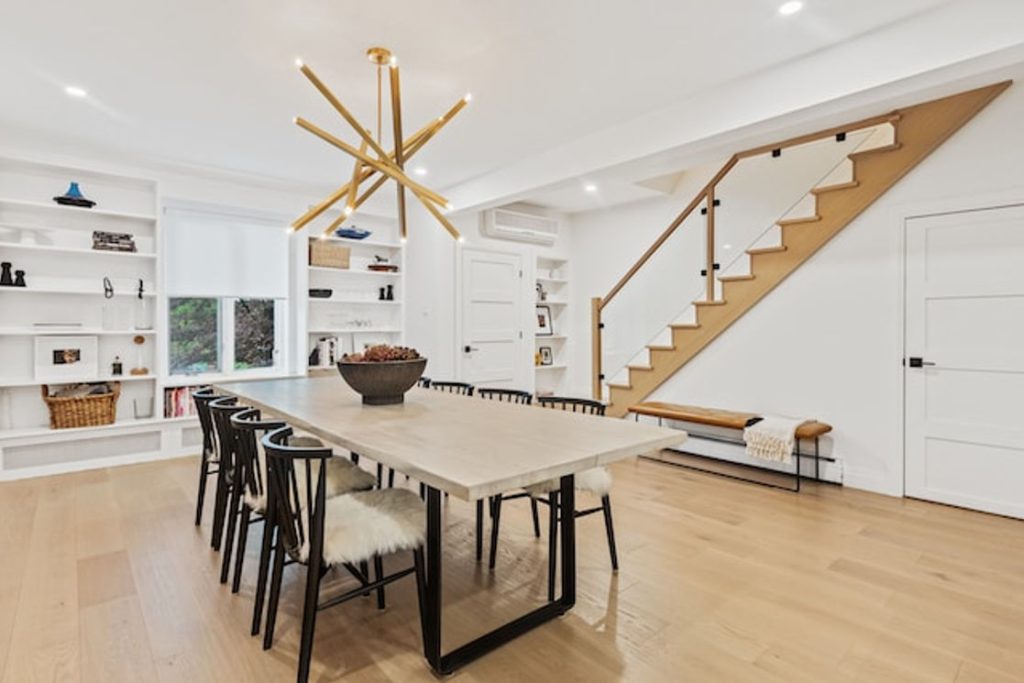 Play area
You could convert your understairs storage into a play area for kids. You can do this by creating a built in bench and adding some storage compartments underneath for toys and games. The bench can be used for seating and the storage keeps the play area organised and tidy.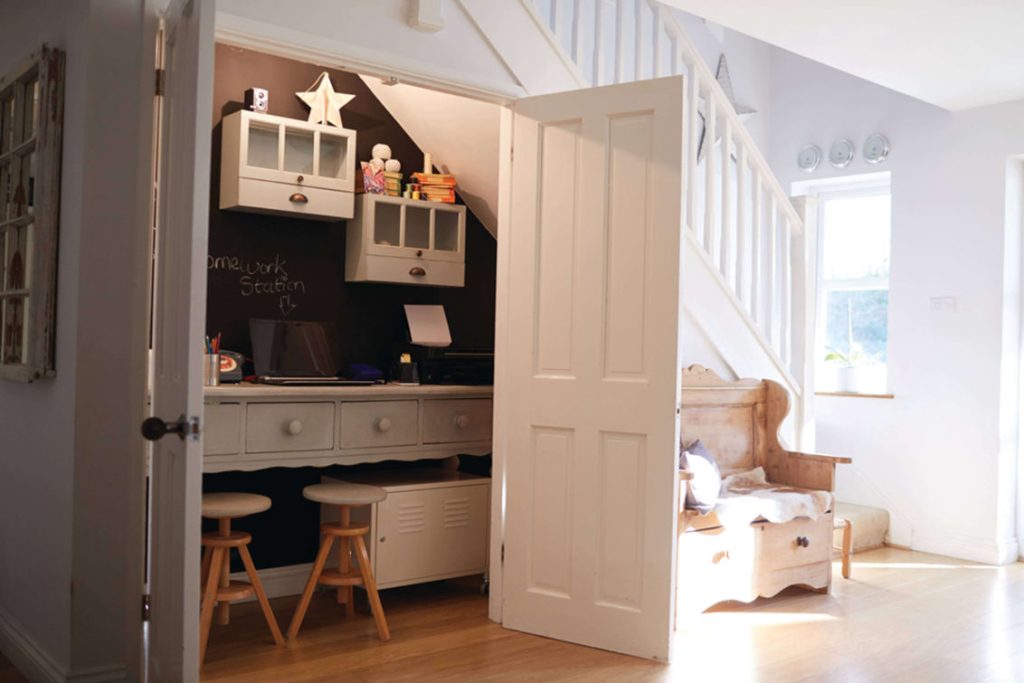 Wine cellar
For wine enthusiasts, a wine cellar is a stylish and functional understairs storage solution. This can be achieved by installing a temperature controlled unit and adding in racks for your wine bottles. You can make space to store bulky soft drinks and other unopened bottles here too.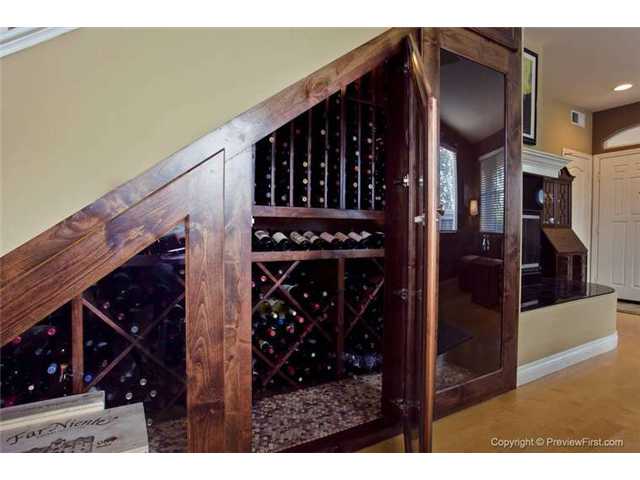 Office space
With working from home becoming the new norm, you could convert your understairs space into
a dedicated work area. Customise it with lighting, storage, and appliances to make the most of the space.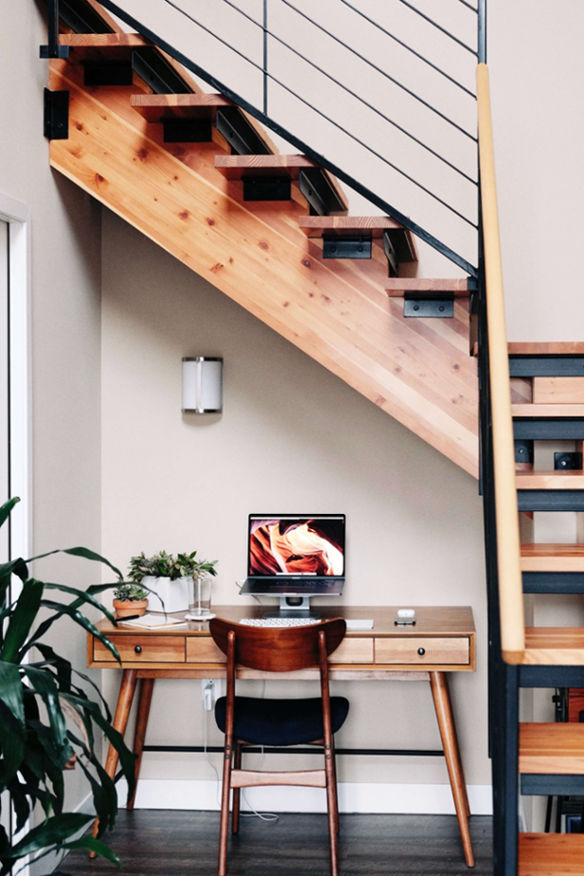 Pantry
If the space under the stairs is near the kitchen, as it often is, it can be an ideal spot for a pantry. With the right planning and design, you can turn it into the ideal area for your tinned and other goods, making meal prep more convenient. This will work best if you have a smaller kitchen with a lack of storage space.