A round up of the best bathroom mirrors available in Ireland today.
In this article we cover:
What to check for when buying a bathroom mirror
Main types of mirrors
Extra features
Top 5 trending bathroom mirror types
Inspiration images for each
Mirror, mirror on the wall, which of yee looks best of all? Picking the perfect mirror to complement the rest of your bathroom is often a challenge. After all, a bathroom mirror is normally the first place we see our reflections in the morning and the last in the evening. They also set the tone for the room.
Bathroom mirrors are in fact just like regular mirrors, but with added benefits such as safety features. As in the glass is often tempered. But not always, so check for this.
They are usually waterproof (metal and plaster will suffer from moisture) and they often include lighting and other tech. That means they are usually more expensive than standard mirrors. The more tech you add, the more it will cost.
After that there are many designs and types of mirrors out there for you to choose from to match the style of your bathroom. The basic thing to consider, beyond aesthetics is what the mirror's core function is. Do you need it just to brush your teeth? To do your makeup or shave? There is going to be a different answer for each bathroom.
To help inspire and make your bathroom decision easier, here's a list of what's trending in bathroom mirror design at the moment.
LED bathroom mirrors
Having the best natural lighting is an important feature for many when it comes to placement and type of bathroom mirror. With LED mirrors, there are often many different light settings to help you get the most natural lighting in your bathroom regardless of the time of day.
Bluetooth bathroom mirrors
Alongside different light settings, Bluetooth mirrors also allow you to connect Bluetooth to the mirror, meaning you can listen to your music while getting ready. They also may have other features such as anti-fog demister and electric razor/toothbrush charging sockets.
Bold bathroom mirrors
Modern mirrors tend to have little or no frame. But why not bring some elegance and personality into your bathroom with a bold, gold framed mirror? Or if gold is not going to fit the aesthetic of your bathroom, why not try to incorporate other colours to help make a statement and add character to your bathroom?
Cabinet mirrors
Although a bit old school, cabinet mirrors are still common in bathrooms and are making a comeback. They provide extra hidden storage for those daily items you may want to be kept out of sight. They can double up as a medicine cabinet and hide away toothbrushes if you want to keep the bathroom surfaces pristine. Ideal for smaller bathroom sizes.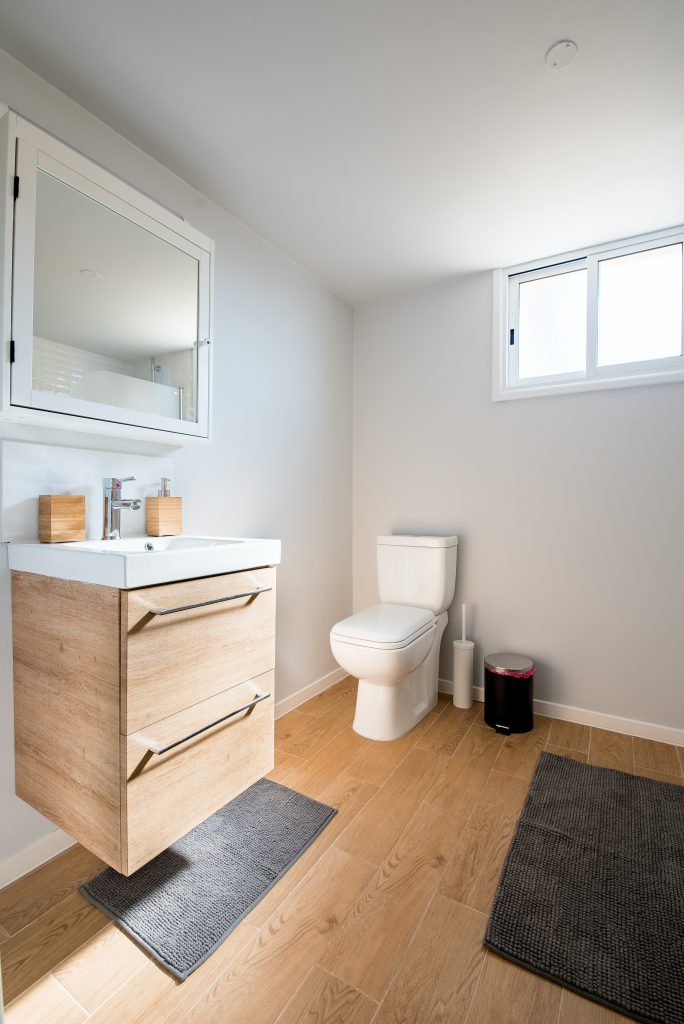 His and hers mirrors
It is common these days to have his and hers sinks in ensuite bathrooms, so why not stick with this theme and have his and her matching mirrors above the sinks. The more room you have the better this looks.