Building with insulating concrete formwork (ICF) was pretty new when Michael McKeon took on his new build project in Co Longford six years ago.
In this article we cover:
How other building methods compared to ICF
What the design process was like
Choosing an ICF supplier and installer
How the project was managed and what they would do differently
Process of building with ICF with tips to make the installation easier
Tips for a budget ICF build
How easy the house is to heat now
Timeline and full specification
Overview
House size: 2,600 sqft 
Bedrooms: 4  
Heating and hot water: air source heat pump 
Ventilation: centralised mechanical with heat recovery 
BER: A2
What other building methods did you consider?
I also considered a conventional double leaf block with insulated cavity and timber frame construction. There were pros and cons to all methods but for me, ICF had some strong advantages. Such as airtightness, fire safety, structural strength and speed of construction. I have previously lived in a timber framed house, and I found it quite noisy, in particular the timber first floor. That was a game changer for me and the main reason for not going with timber frame.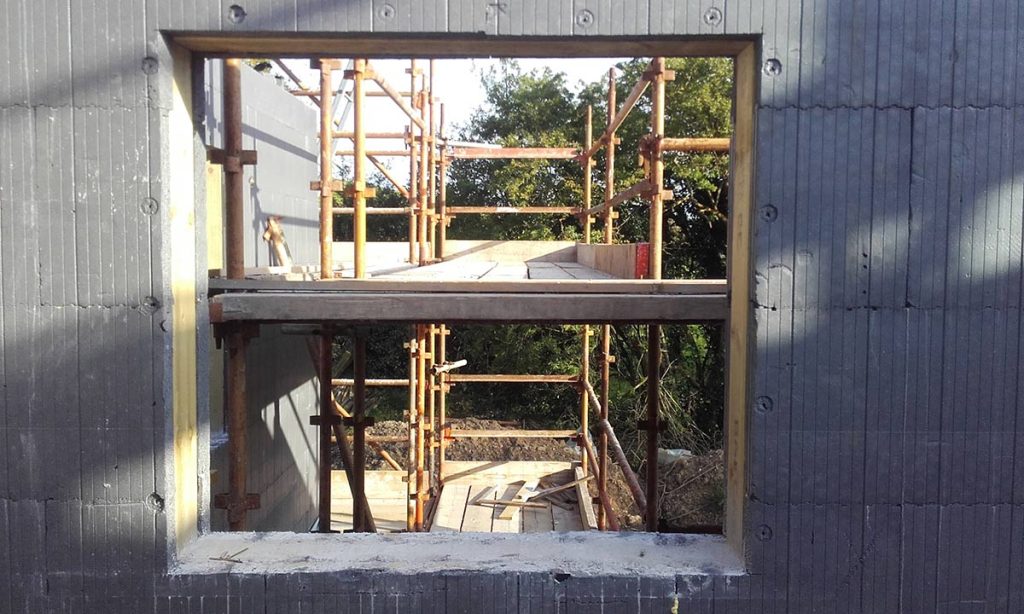 How did you choose your ICF supplier, and builder?
I did get quotes from three suppliers, and the one I chose had the option to add 100 mm external wall insulation but I decided against that based on cost. And I'm glad I didn't upgrade the specification as the house is very energy efficient as is.
I wasn't confident to take on the ICF construction so needed a contractor specialised in ICF. The ICF block supplier recommended a few and I spent time doing my research on them. I went to view their work at different stages – the best information you'll get from other homeowners is when the builder isn't there. I found projects they'd worked on that they hadn't recommended and had a chat with those homeowners too. I spent two to three years researching the building method and all other aspects of my build project, and choosing the right builder.
Had you considered ICF before the design stage?
Before I started on the design process, I had decided that ICF was the way to go. There were no changes or restrictions with ICF, in actual fact, the ICF method helped greatly with my house design. I had a lot of large openings with lent itself well to ICF as there was no need for lintels above large openings – these were constructed using rebar within the ICF, and then all poured together.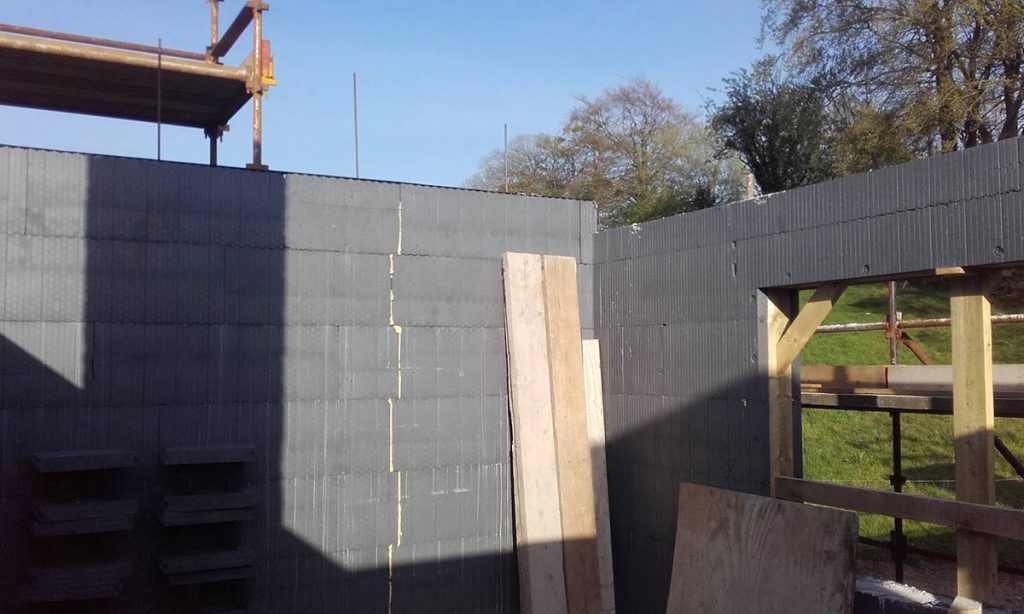 What do you wish you'd known at the start?
As I was going with ICF I needed to employ an engineer that had good experience with ICF. This limited the engineer options, but I still had three to pick from nationwide. I hadn't realised I would need to hire him, as I had an engineer overseeing the project already.
This added €3k to the build cost, to get him to turn the design drawings into construction drawings for the ICF portion of the build. If he'd overseen the build, he would have charged an additional €8k to €9k. His input was vital to the construction drawings for the rebar deign, structural steel, and concrete pads for the steel to rest on or for where the precast concrete slabs would sit on the ICF.
My overall certifying engineer then took the ICF drawings and based his inspections on those. I'm an engineer myself and I kept an eye on things too.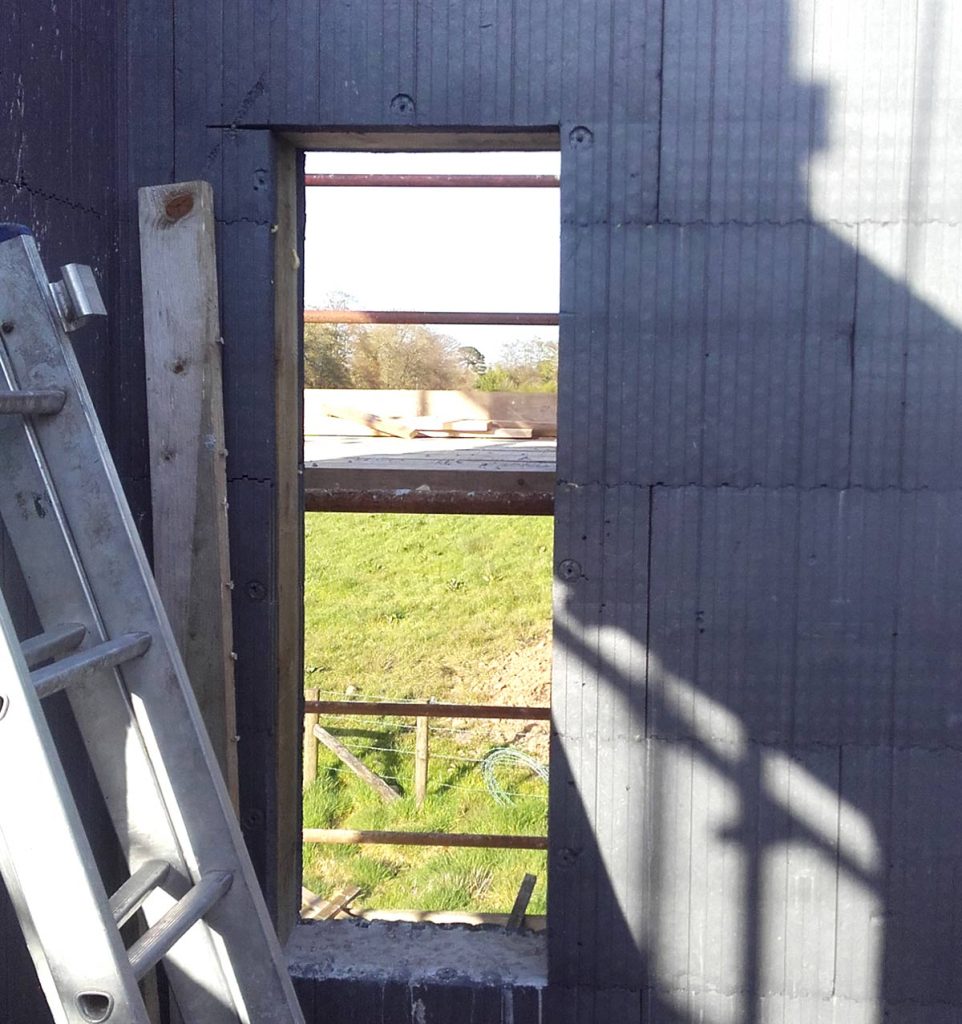 What was the build process like?
We started with an insulated EPS foundation. For the services I ran all of the waste pipes under the house, so there are no openings through the walls. I have the soil vent pipe at the back of the garage and it's working fine, there's no vacuum.
I also went with a radon sump outlet so that was all done with groundworks. As I was doing a lot of the work myself, the build went over two stages – getting the house watertight, which happened within the space of a few months, then the kitting out which took about a year. I took a six month break between those two stages.
The ICF took three pours – one at ground floor level, then first floor, then gables. I chose the cold roof method to ensure continuity of insulation: the ICF runs to the top of the walls where it meets the horizontal insulation in the attic.
And, perhaps because of the build method, we got a rare inspection from the local authority. They sought out the compliance certificates for the ICF and the steel, which I had to send on to them within a certain timeframe.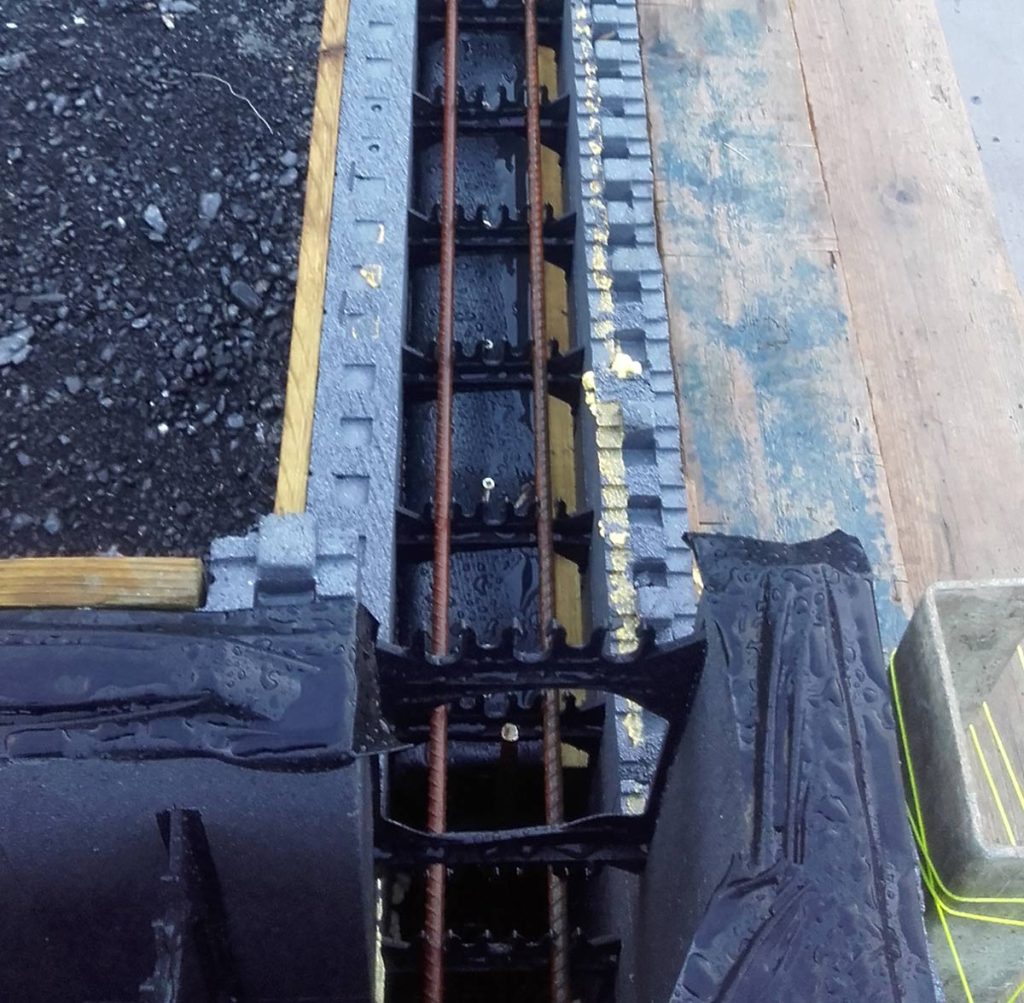 What tips do you have for the build stage?
Internally, I used a timber router to chase the walls but it was dirty and dusty. I had to use a mask. Since then I realised there's a hot wire gun you can use instead – it's a cleaner and neater option.
Something to bear in mind with ICF is if you plan to fix anything to the external wall, such as an external light fixture – you'll need specialist anchors and plugs. I put a gate on the wall and because they're so heavy, we had to go into the concrete to secure them.
Any issues with the mortgage or insurance?
No issues with the mortgage as I listed the build method as a mass concrete structure, which it is. But with the self-build insurance they wanted the full details and because of ICF, the quote probably came in 10 to 15 per cent more than if it had been a standard build.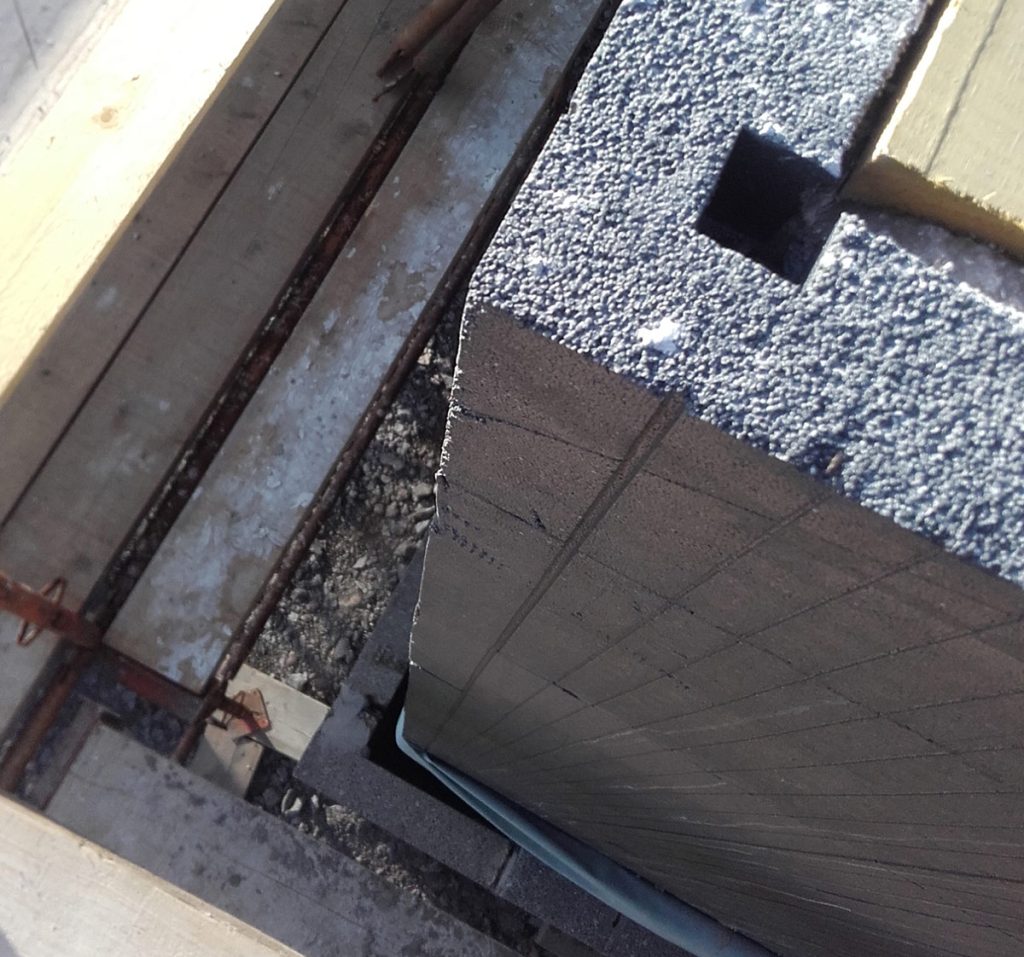 How is the house working out?
The bill for the first year was €1,350 and that's everything, including all electricity costs. So I'm more than happy with that. But in summer the house is very warm due to the south facing glazing, so I'm looking into adding a cooling cycle on the heat pump. Not all heat pumps can do this.
Spec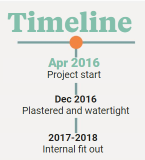 Walls: 63mm ICF each side 6 inch concrete inside, five part acrylic render system, U-value 0.22W/sqmK 
Windows: triple glazed aluclad 
Roof: truss roof, cold roof construction, 400mm mineral wool, U-value 0.11W/sqmK 
Floor: standard build up with 150mm phenolic board insulation (2x75mm cross lapped), U-value 0.13W/sqmK