Construction activity slows due to inflation and interest rate hikes, analysts say.
In this article we cover:
Extent of fall in housing activity
What caused the fall and outlook for the future
Links to key reports
Ripple effect on tradesmen shortage
A mix of high inflation and interest rate rises is ploughing through the UK house building industry like a "wrecking ball", analysts from CIPS have said of the latest S&P Global/CIPS UK Construction Purchasing Managers' Index (PMI).
In other words, money isn't free to borrow anymore and everything is costing more than it used to. This has led to the weakest UK residential construction output in almost three years.
In ROI the situation is similar. Construction firms scaled back purchasing activity, according to BNP Paribas Real Estate survey, and housing activity slowed down too in 2022.
Inflation and slower house price growth "contributed to a sharp contraction in residential activity" in November, said John McCartney, Director & Head of Research at BNP Paribas Real Estate (BNPRE) Ireland.
Planning permissions granted for new homes also sharply declined in ROI, with statistics from the Central Statistics Office showing a decrease of 41 per cent in the number of new dwellings given planning permission in the third quarter of 2022 compared to the same time last year.
House completions
BNPRE said the outlook for housing completions remains positive in the short-term, however. "Our 28,000 forecast for 2022 should be attained, comprehensively surpassing Government targets," McCartney said.
"And pipeline figures suggest that 2023 will see continued strong completions. However, the November PMI data indicate that the flow of new projects has tapered-off."
In NI, developers report a cooling of the market too. "Homebuyer demand in Northern Ireland remains high with the need for new homes continuing to outstrip supply," said Padraig Venney, NHBC Regional Director for NI and Isle of Man, in the National House Building Council Q3 report on housing starts.
"Despite this, only builders in commuter towns around Belfast are still providing strong sales, with all others reporting a slowdown."
"That said, housebuilders and new home buyers are becoming more cautious, especially in the face of higher costs of living and open questions about the nature and length of any recession in the UK. It seems likely that a slowdown is coming which will at least help ensure that homes continue to be built to the quality required."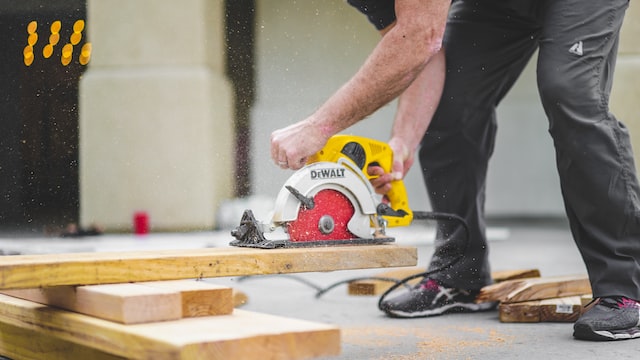 Tradesmen shortage
Meanwhile, the ROI government is funding a recruitment campaign to attract foreign workers, and expats to return home, in a bid to tackle the current labour shortage, with CIF director of skills Dermot Carey saying "somewhere in the region of 80,000 people over the next ten years will be needed to meet the demand for the industry".
The recruitment drives are taking place from England and Greece to South Africa. "Figures of 27,000 extra workers have been identified just for house building alone, 17,000 to deliver on the retrofitting targets, and then there's whatever is required on the other National Development Plan projects," he said.
The government's Housing for All strategy aims to deliver 300,000 new homes by 2030 and upgrade 500,000 existing homes under the National Retrofit Plan.
In NI the Federation of Master Builders (FMB) warned that the decline in house building, the fastest fall since May 2020 for construction output, is a "major concern for the future of the building industry and construction workloads".
"A fall in both new orders and employment levels is also of major concern, as this highlights that the issues within the industry are not isolated to one area alone, but they are in fact widespread," said Brian Berry, Chief Executive of the FMB.
"While it is somewhat reassuring to see optimism about a bounce back in construction activity in January, the downward trend in house building is alarming for the FMB's SME member firms."