Patrick Bradley's container house in Northern Ireland was featured on Channel 4's Grand Designs. We caught up with the newly famous architect.
In this article we cover:
Reasons for using shipping containers as the build method
The design process around shipping containers
The container house build and how it was cut and shaped
How the shipping containers were insulated
What he did for heat, hot water, electricity, waste
A guided tour of the house including professional photographs
Supplier list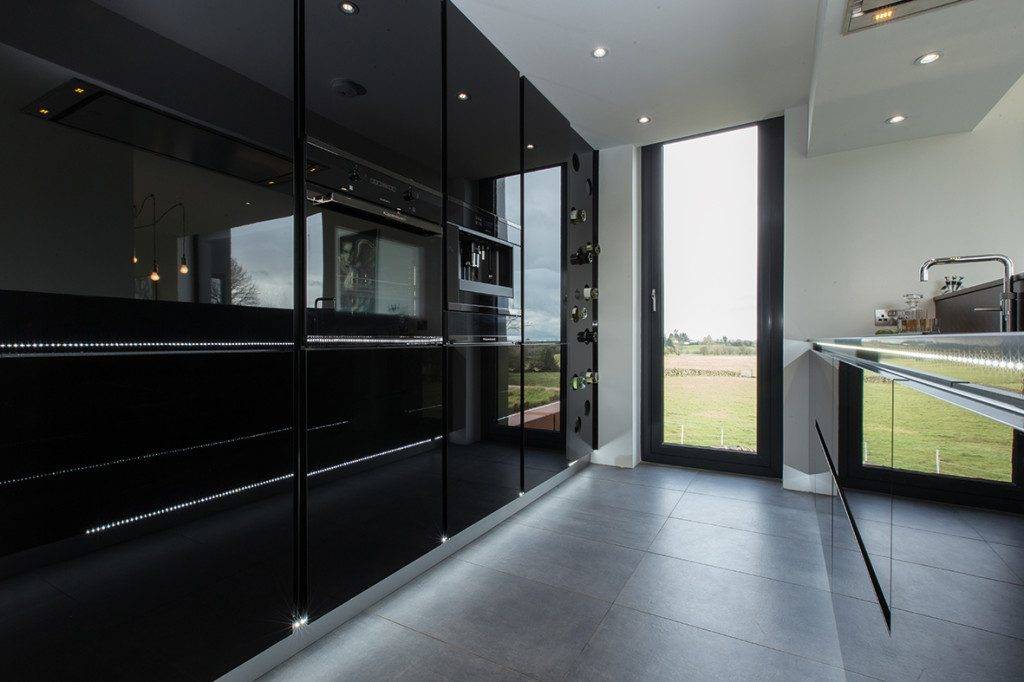 The design process
I began one evening at 7pm and by 4am the next morning it was all there. The only trouble was the cost! I had saved up an amount, but getting a mortgage wasn't easy as I was self-employed and had only two years of accounts to show.
That was what pushed me in the direction of using a container, my original plan for a conventional build was just too expensive. All I lost was a one metre length on both blocks. Now I'm planning a separate but adjacent container build for a dedicated office.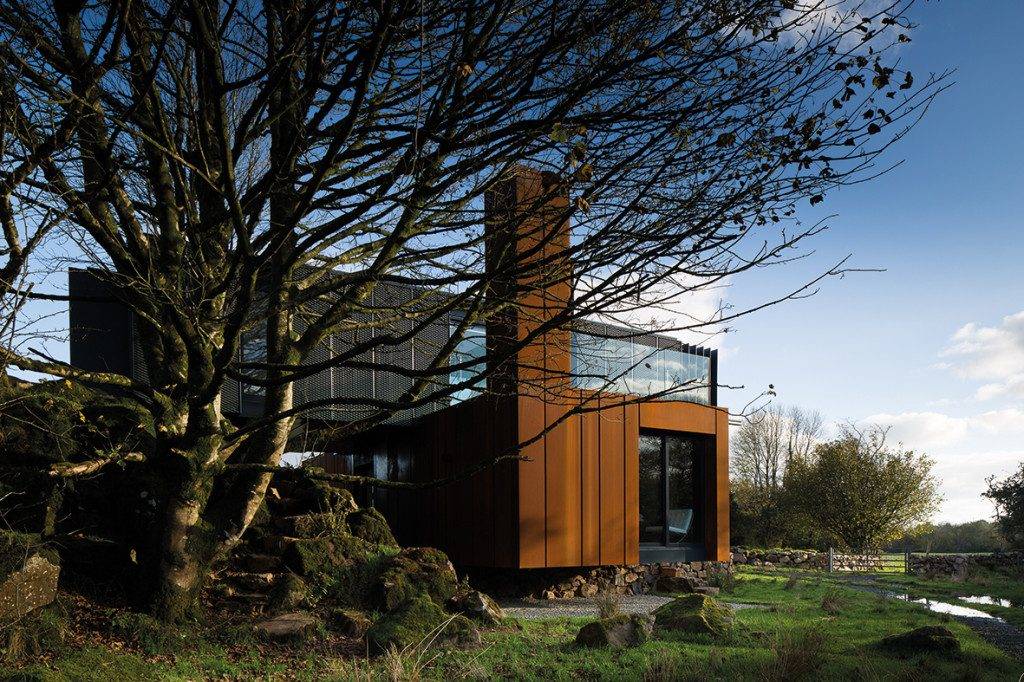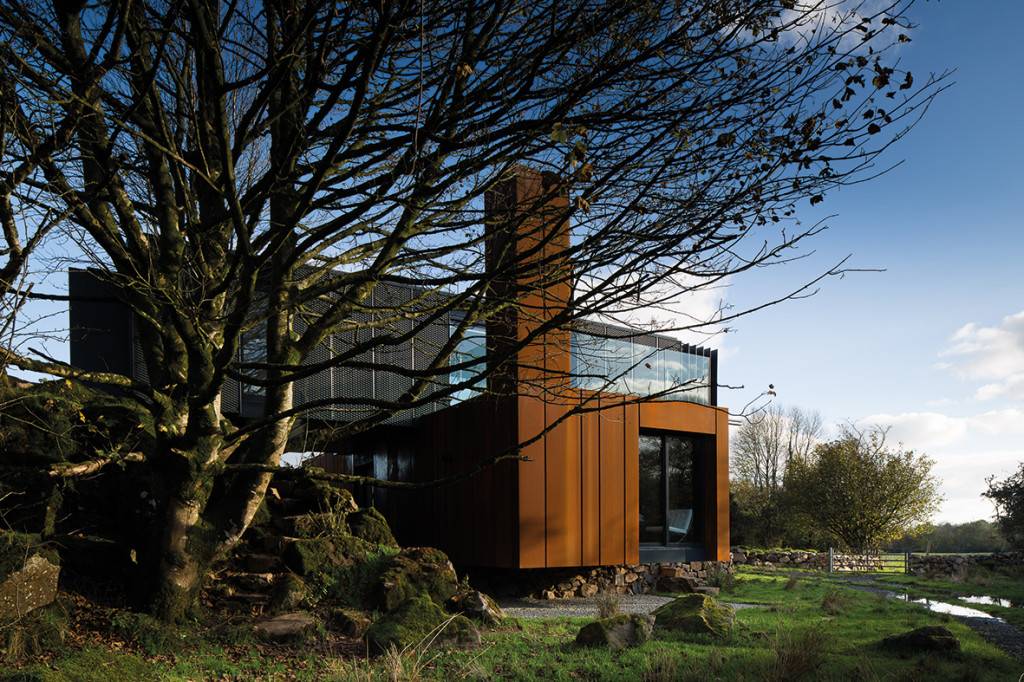 The container house build
There's more to containers than you might think, a whole range of different specifications. I drew up a 30 point check list and eventually bought from a yard in Banbridge, Co Down, though there are plenty around.
At the yard the doors were cut off and when the containers arrived on site I cut out the holes for windows and service pipes. When doing the foundations we hit a classic situation; the trial hole I dug turned out to be the only part of the site that isn't rock.
The container was sprayed with foam insulation internally to a depth of twelve inches which has given me a virtually passive house. If heating is needed – although I have a wood stove – there's underfloor emitters beneath the tiled floors and it and hot water come from an LPG combi boiler.
Waste is dealt with by a bio digester and cooking and lighting is electric. My energy costs work out at about £7 per week. Externally the roofs are finished in grass, internally it's mostly open plan with stud walls separating the different areas and plasterboard on the walls and ceiling, which I painted.
Doing Grand Designs helped because suppliers were very good to me and the result was a higher spec than I otherwise could have afforded. I found I soon forgot about the film crew who must have come over about 25 times to film, and Kevin McCloud at least six, during what turned out to be a nine week build. The programme was scheduled to go out in September and we didn't begin on site until late June, then lost two weeks with the July holidays. I didn't get much sleep but it was more than worth it.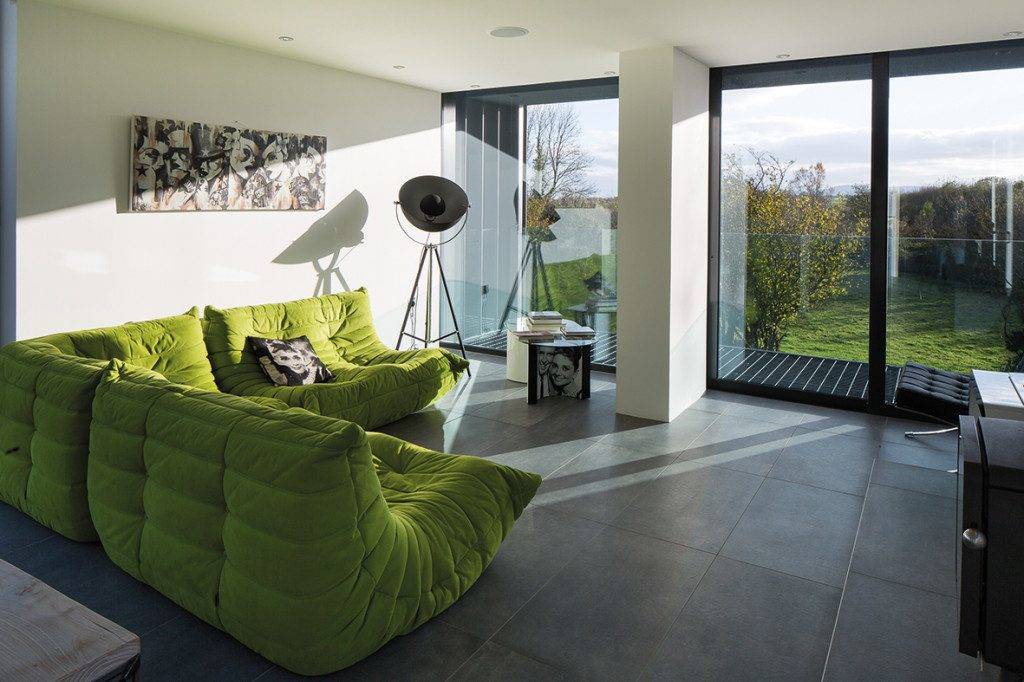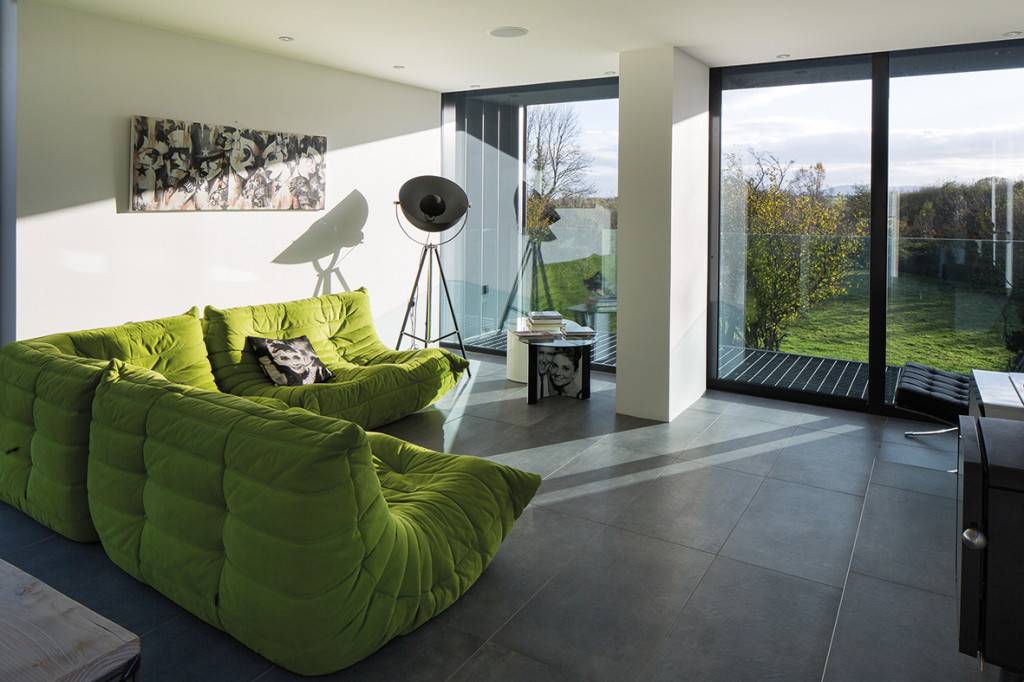 A tour of the house
There is a separate access door to each section, lower and upper. The upper is the public space whilst below are two bedrooms and the bathroom with my infamous hanging bath, it's what people who've watched Grand Designs always ask about. Although it's hanging it's entirely stable with an overhead shower at one end and yes, it is worth every penny.
You enter the public area through the only opening on the north side, which helps to retain the heat, into a corridor with a hidden bedroom on your left and a sliding glass door in front which allows light and a view through from one end of the building to the other.
The corridor takes you to the galley kitchen which is separated from the open plan living and dining area by a half wall and stairs to the lower level, which is set at right angles to the upper. Through double sliding doors on the west side of the dining area there is a steel grid balcony, at the far end of which is an outdoor chimney.
Now it's finished
It really is everything I've ever wanted, an experiment that worked far better than I thought. But you don't need to take my word for it. My Mum, who loves old buildings, has been completely won over and even if I'm not at home, she drops in for a coffee in the morning. Some people think that a contemporary building is always going to be cold and this house shows how wrong that is. I can't imagine ever wanting to move.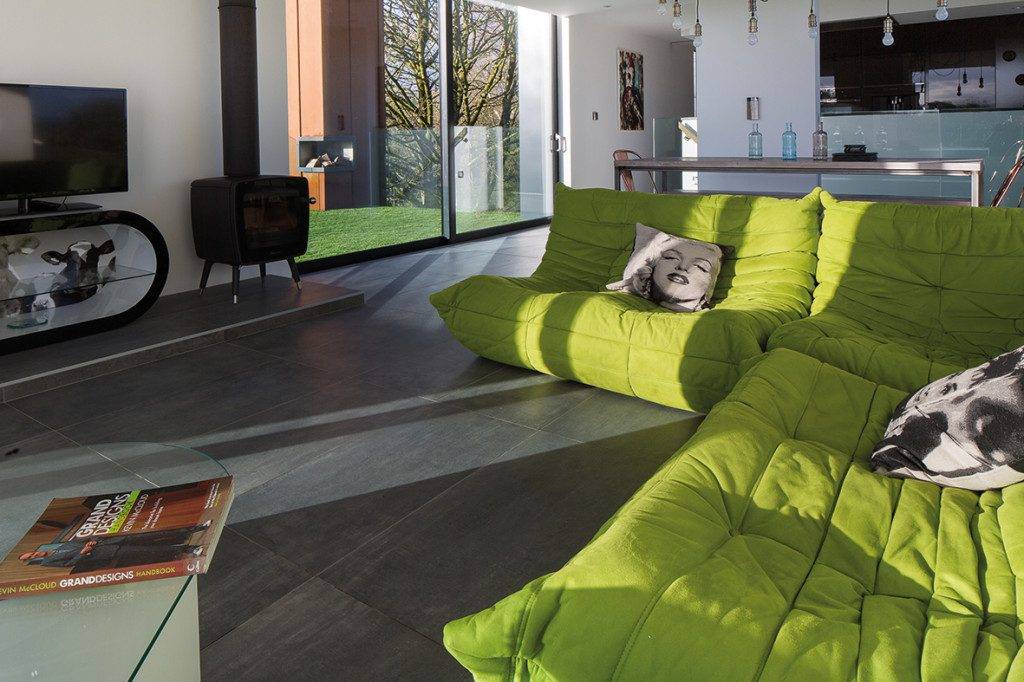 Patrick Bradley Architects Ltd
30 Gortinure Rd, Maghera, Co L'derry BT46 5PA,
mobile 07871655544
patrick@pb-architects.com  
www.pb-architects.com
Artificial grass Easigrass Unit E3, Strangford Park, Newtownards, Co Down, www.artificalgrasscomapany.co.uk
Barcelona Chairs Modborn Ltd. Balmoral Drive, Woking, Surrey, www.modborn.com
Bath: Splinter Works Ltd. 2 Upper Camden Place, Bath, www.splinterworks.co.uk
Bathroom fittings: tiles Kildress Plumbing Suppliers Ltd. 244 Drum road, Cookstown, Co Tyrone, www.kildressplumbing.com
Coffee & TV tables: Zespoke 6 Lyndseyville Road, Cookstown, Co Tyrone, www.zespoke.com
Containers: Walcon Shipping Containers 32 Circular Road, Banbridge, Co Down, www.walcon.co.uk
Copper dining chairs: Vintage Vibe Ltd. Loknstore, 205 Vale Road, Tonbridge, Kent, www.vintagevibe.co.uk
Dining table & seats: Innovation Creation Plot 3a Penwynne Farm, Dibden Hill, Chalfont St Giles, Buckinghamshire, www.innovationcreation.co.uk
Expanded metal cladding: Ridgeway Ltd. 103 Airport Road West, Belfast tel. 9045 4596 www.ridgeway-online.com
Grass roof: Green Roofs Direct 146 Shore Road, Magheramorne, Larne, Co Antrim www.greenroofsdirect.com
Internal glass screens: Topglass Contracts Ltd Toomebridge Business Park, Creagh Road, Toomebridge, Co Antrim,  www.top-glass.com
Kitchen & utility: Stormer Designs Unit 1, Nelson Trade Centre, Nelson Street, Belfast, www.stormerdesigns.com
Light fittings: Pound Lighting Centre 30 Pound Road, Magherafelt, Co L'derry tel. 7963 2082 www.poundlighting.co.uk
Polished concrete walls: Surface Form A19 Kilcronagh Business Park, Cookstown, Co Tyrone, www.surfaceform.com
Smart lighting & sound systems: AK Electrics 2 The Spires, Magherafelt, Co L'derry, www.icontrolhomes.com
Sofa: Lord Brown's Furniture 17 Accrington Road, Whalley, Lancashire www.lordbrowns.com
Stove & flue: Granaghan Fireplaces 20 Kilrea Road, Swatragh, Maghera, Co L'derry www.fireplacesni.com
Windows & doors: Topglass Contracts Ltd Toomebridge Business Park, Creagh Road, Toomebridge, Co Antrim www.topglass.com
Photography: Aidan Monaghan Photography www.aidanmonaghanphotography.com
Photography: Richie Lavery Photography www.richielavery.com