Easy ways to make your home cosy, with practical tips on how to decorate your home on a budget or with no budget at all.
In this article we cover:
How to choose an interior design style
Transforming a new build house into a home
What is cottagecore and how to get the look
What is rutic core and how to get the look
Interior design tips on a budget
Easy ways to make your house feel cosier
After the plasterboard is up and the white paint is layered on, your newly built house will need a little TLC to elevate it into a home. Here are some tips to get the homely feel through the latest interior design trends.
Whether you've just built your house and are wondering how to go from clinical to magical, or you're renovating an older property and are on the hunt for a new look, the latest interior design trends are here to get you to cosy up in a flash.  
A cosy home aesthetic
First up is cottagecore, a traditional farmhouse aesthetic that celebrates simpler times – nostalgic countryside scenes, peasant dresses, homecrafts and upcycling. It's a continuation of the movement towards a slower, more thoughtful life and its popularity has soared since the start of the pandemic.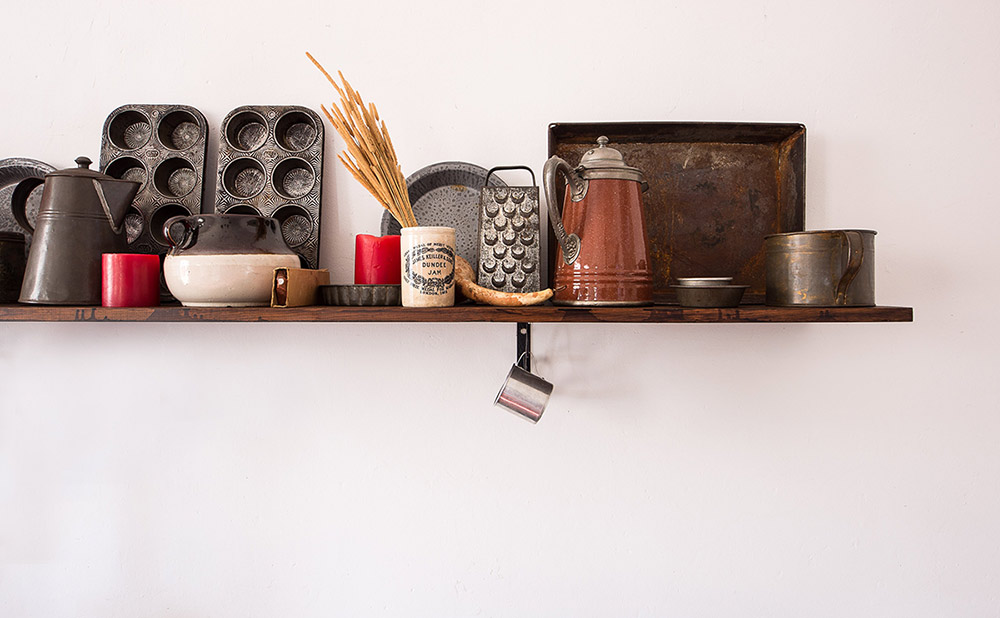 All the things we thought we didn't have time for – gardening, crochet, sourdough starters – became coping mechanisms in the face of uncertainty. We started to look inwards, towards solace and comfort and we began to realise just how important the home environment is to our sanity and wellbeing.
Cottagecore is, in theory, driven by an underlying notion of social consciousness, a rebellion against consumerism. The focus is on repurposed and restored furniture and fabrics, vintage dishware and crockery. Think gingham and dried flowers, willow-patterned plates and mismatched dining chairs. Most of these can be fashioned into one-of-a-kind items and all of them can be found in the garden, the attic or in salvage yards, flea markets and charity shops.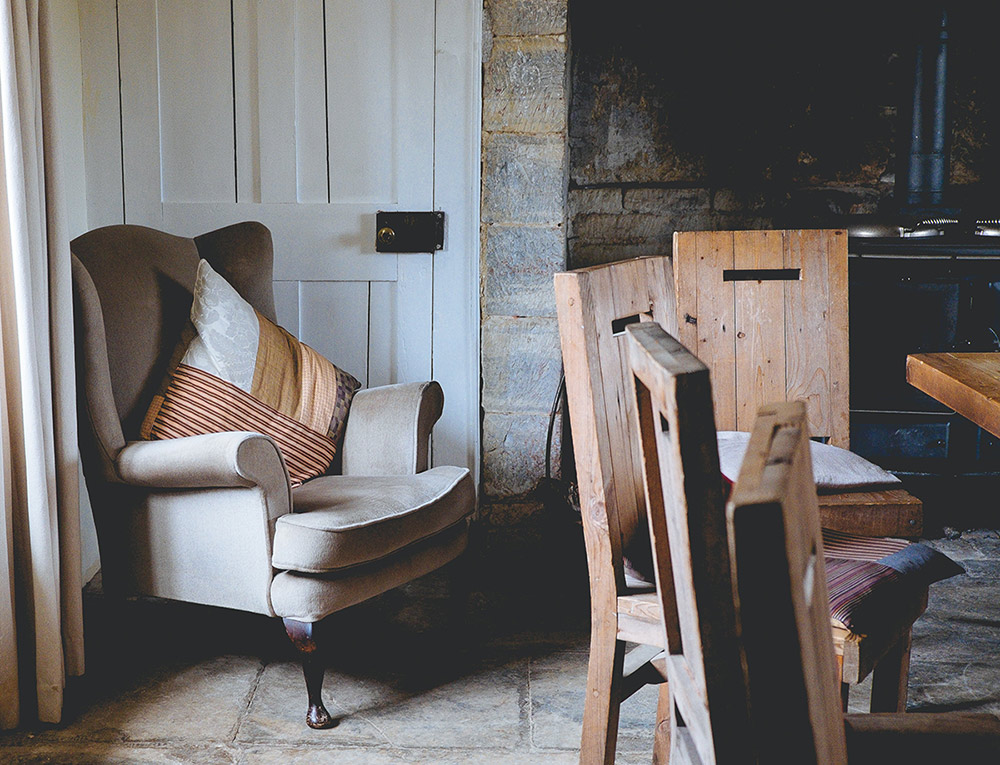 It's no coincidence that this nostalgic yearning has been inspired by a global crisis. The Arts and Crafts movement at the turn of the twentieth century was a response to the Industrial Revolution and it was the inspiration for designer William Morris' golden rule: "Have nothing in your houses that you do not know to be useful, or believe to be beautiful."
Cottagecore, along with its big sister, rustic vogue, challenges us to seek out both beauty and utility. From tables to tea towels, shelves to sinks, everything we choose can be simple, joyful and unique.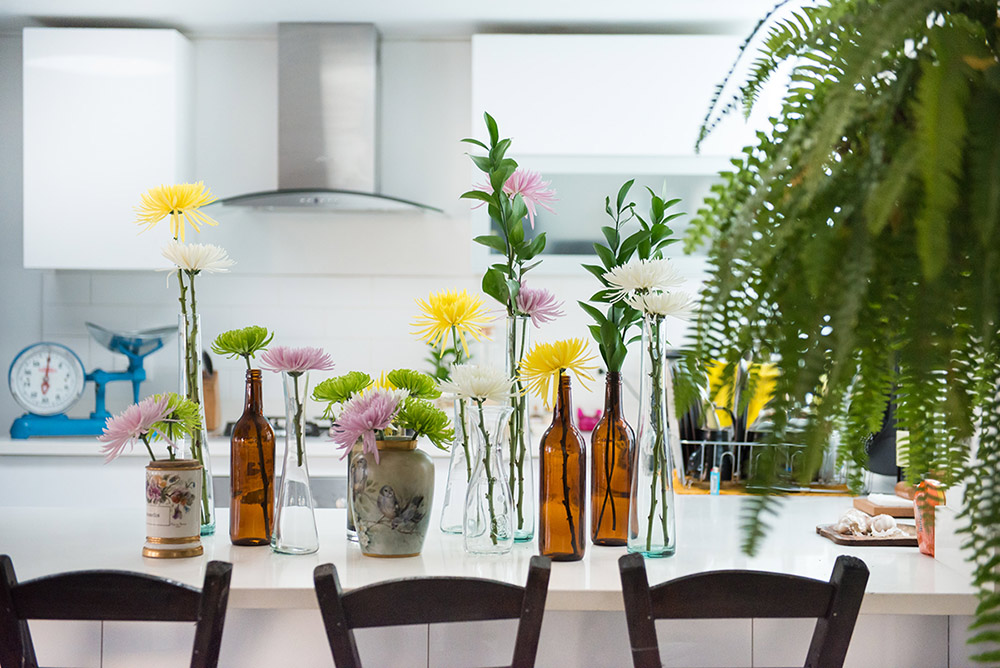 Rustic vogue
In reality, most of us do not live in charming country cottages and even if we love the concept, our homes need something a little more sophisticated. Rustic vogue is an elegant take on cottagecore, one that emphasises original features and adds contemporary elements for a more glamorous, modern look. Take your original floorboards, fireplaces and restored furniture and add concrete pots, metal lighting and cashmere cushions. Statement pieces such as artwork and mirrors focus the eye and take the cutesy edge off the rustic tones.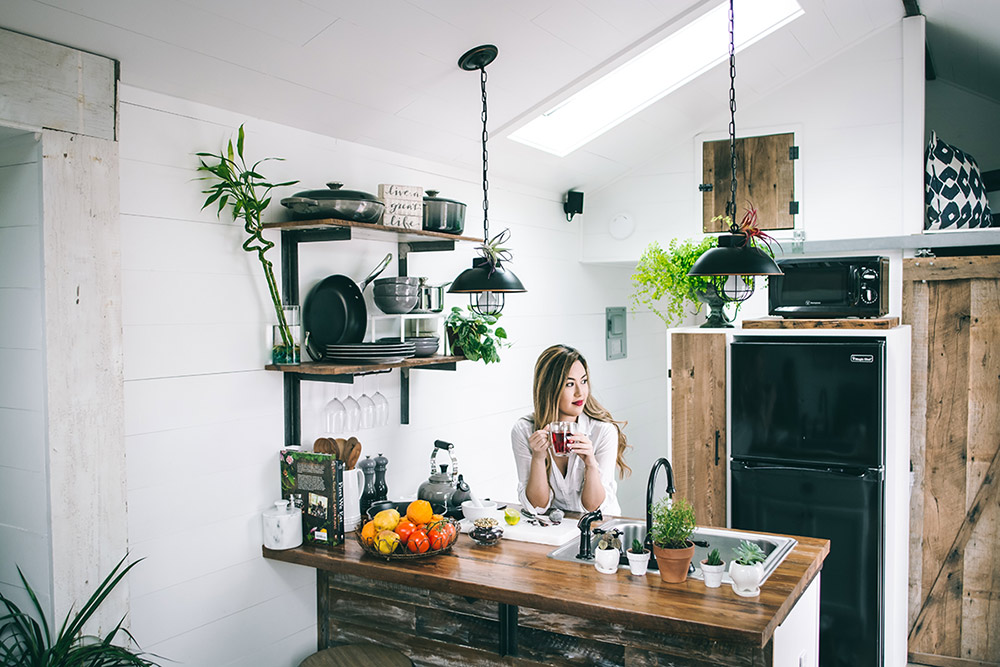 ---
Top tips for a cottage core vibe:
Make the most of the bones of your house. Sand floorboards and doors, expose wooden beams, restore fireplaces and stone or brick walls.
Reuse discarded materials. Make shelving or side tables from pallets, make cushions or napkins from old clothes. The bigger and bolder the patterns, the better.
Buy second hand. Ireland doesn't have the same culture of vintage markets as other European countries but you can strike gold in flea markets, charity shops, and free and swap websites.
Seek one off items. You can spend any amount of money on handmade, artisan goods but in the true spirit of cottagecore, you should upcycle, recycle and make and design your own furniture, ceramics and textiles.
Tend a small garden inside and outside your home. Plant window boxes, pots and planters, cultivate a herb garden.
The ultimate cottagecore hideaway is the pimped up garden shed. Paint it a pastel colour, adorn it with bunting, surround it with potted plants, fill it with old furniture and fabrics and lay down a deck with discarded timber.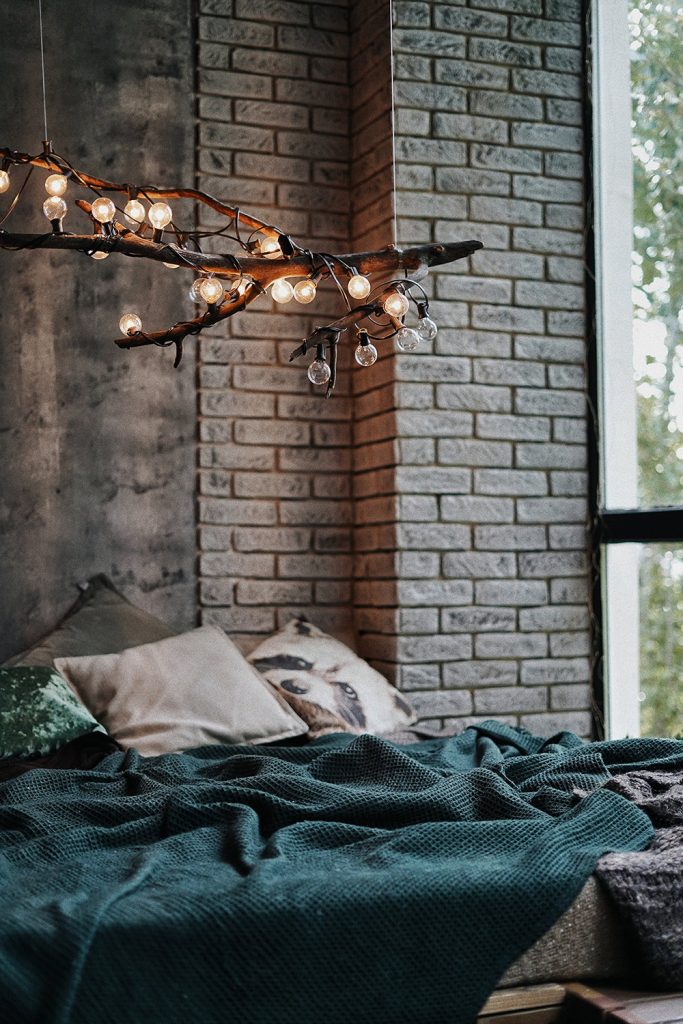 ---
Top tips for a rustic vogue ambiance:
Balance contemporary and vintage pieces. Use industrial lighting and accessories as contrast to restored and upcycled furniture and fabrics.
Keep it simple. If you have beautiful original features such as timber floors and exposed beams, don't hide them with clutter. Use rugs, paintings and accessories sparingly to draw attention to them.
Create cosy corners. Natural materials such as wood and metal can feel hard and unwelcoming. Balance them with fabrics that serve an aesthetic and a tactile purpose. Velvet, silk and cotton are beautiful and comforting, cosy and inspiring.