Things to bear in mind when building your floors if you plan to use underfloor heating.
In this article we cover:
Quick overview of underfloor heating
What floor finishes to use with underfloor including underlay
Optimal tog ratings
Laying underfloor heating pipes in screed
Watchpoints when installing underfloor heating, including how to control heat outputs
Floor covering choices
Underfloor heating (UFH) systems usually consist of hot water being fed through a series of pipes, known as a wet system, but can also utilise electric heating mats. Either system is used to heat up the solid part of the floor which in turn radiates heat into the room.
There is still some misunderstanding about which floor finishes can or cannot be used along with UFH. Essentially, high density surfaces (e.g. stone or concrete, etc.) will conduct and radiate heat better than low density ones such as cork or carpet.
It is estimated that a Tog 2 rated carpet will permit roughly one third less heat emission than stone or tiles. The thickness of the material also makes a difference.
To maximise energy efficiency, the surface material must be in contact with the UFH or be in direct contact with the material in which the UFH system is laid. So avoid placing an insulating underlay below timber laminate flooring.
Note that a UFH system laid within a sand/cement screed will take longer to heat up but will retain heat for longer than a system such as one which for example, has been laid in a thin screed directly under a timber laminate floor.
Underfloor heating can also be used with limecrete. Accurate calculations of factors such as intended usage, the thermal mass properties of the material, underfloor insulation and anticipated heat load, etc. are required to arrive at the optimal thickness and buildup of floors containing a UFH system.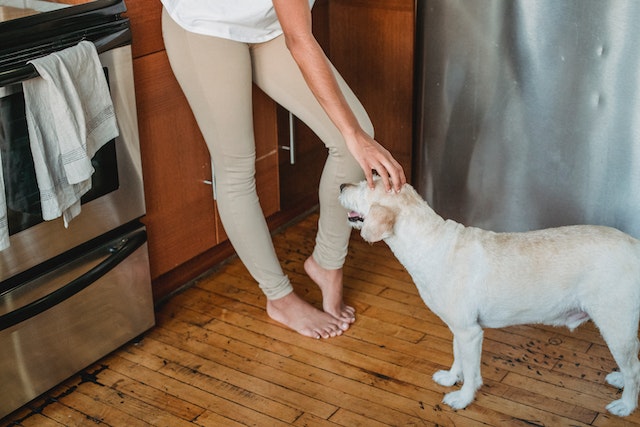 Here's what to consider when installing UFH:
Before being laid, timber flooring must be allowed sufficient time to acclimatise in the building to reach a temperature and humidity that will be experienced during long term use.
Floor screeds should be properly dried before most finishes, especially timber and ceramic or vinyl tiles, are laid.
The Tog rating of carpets and rugs will determine their insulation effect. A 2.0 or 2.5 Tog rating is regarded as a reasonable maximum value for UFH. Not only will carpets and rugs diminish the efficiency of heat transfer upwards, but polyurethane (PU) foam or acoustic underlays will add to the problem.
Control heat output using floor heat sensors, especially where heat sensitive floor coverings such as vinyl and linoleum are laid.
A decoupling membrane under tiles will allow small differences in shrinkage or expansion between the tiles and the floor structure to occur without cracking the tiles.
Floor types
Almost any durable material, within reason, can be used as a flooring product. Here's what to consider.
There's a lot of choice when it comes to floor coverings including: stone, ceramics (tiles), timber, rubber, concrete, composites, bamboo, carpet, limecrete, plywood, vinyl, cork, clay, resin and the list goes on. Most of these materials can then be subdivided into other forms.
Take concrete for example. With a modern self-compacting concrete mix, it can be levelled quickly and easily to provide a flat, precision surface which can be used to lay floor finishes directly onto it.
Terazzo, although nowadays mostly applied as an epoxy resin based thin-set finish, can still be created in the traditional way of exposing and polishing marble chips and other fine aggregates on a concrete base. Limecrete and hempcrete or hemp-lime are lower carbon alternatives to regular concrete and can be used in a similar way.