Emmanuelle Quinlivan of Co Cork had to juggle tricky soil conditions with her desire to build a passive house.
Four years ago Emmanuelle was looking for an antidote to the damp, draughty and hard to heat home she was living in.
[powerkit_collapsibles]
[powerkit_collapsible title="COSTS" opened="true"]
House size: 360 sqm
Site size: 1 acre
Build cost: €367,000
House value: €420,000
BER: A2
Airtightness: 0.4 ACH @50Pa
[/powerkit_collapsible]
[powerkit_collapsible title="BUILD SPEC"]
Structure: Timber frame
Ground floor: 300mm expanded polystyrene insulation on standard build up; U-value: 0.1 W/ sqmK
Walls: 100mm lightweight block work, 50mm cavity, 220mm factory-built timber frame insulated with high performance quilt insulation, 9mm OSB taped and sealed as air tight layer, 50mm PIR insulation, uninsulated 50mm service cavity and 12.5mm plasterboard. U-value 0.12 W/ sqmK
Flat roof: clay tiles externally on 50 x 35mm battens on breathable roofing membrane on pre-fabricated roof trusses filled with 400mm fibreglass Insulation, air tight membrane taped and sealed, 50mm service cavity and 12.5mm plasterboard, U-value 0.12 W/sqmK
Sloped roof: clay tiles externally on 50 x 35mm battens on breathable roofing membrane on 220mm rafter filled with 220mm high performance quilt insulation, air tight membrane taped and sealed, 50mm PIR insulation, 50mm service cavity and 12.5mm plasterboard. U-value 0.12 W/sqmK
Windows: Triple glazed laminated hardwood, overall U-value 0.8 W/sqmK
[/powerkit_collapsible]
[powerkit_collapsible title="SUPPLIERS"]
Architect: Mosart Ltd., Wicklow town, tel. 0404 25777, www.mosart.ie
[/powerkit_collapsible]
[/powerkit_collapsibles]
It was only when she found a greenfield site in the right location that she got her chance to go 'passive' – introduce large amounts of insulation, triple glazing, build the house to be airtight with a heat recovery ventilation system and have a minimal heat input requirement. "This was my pet project," she explains. "From the very beginning I knew I wanted to invest in the building fabric. I had no interest in the finishes, my aim was to get the technology that would make this a comfortable, healthy home."
Angling the house
The site is located on a broad valley but there was a lot of rock beneath the ground, which meant it had to be angled to avoid digging into hard material – as that would have increased the cost considerably.
Emmanuelle's architect used the Passive House Planning Package to determine whether knocking the house off the southern axis, to avoid rock, would make too much of a difference. Thankfully it didn't – the living areas could be positioned to face southwest and hallways/utility northerly. To keep to the vernacular style of the area, the house front looks like a traditional cottage but the back, where a two storey was possible, looks more contemporary.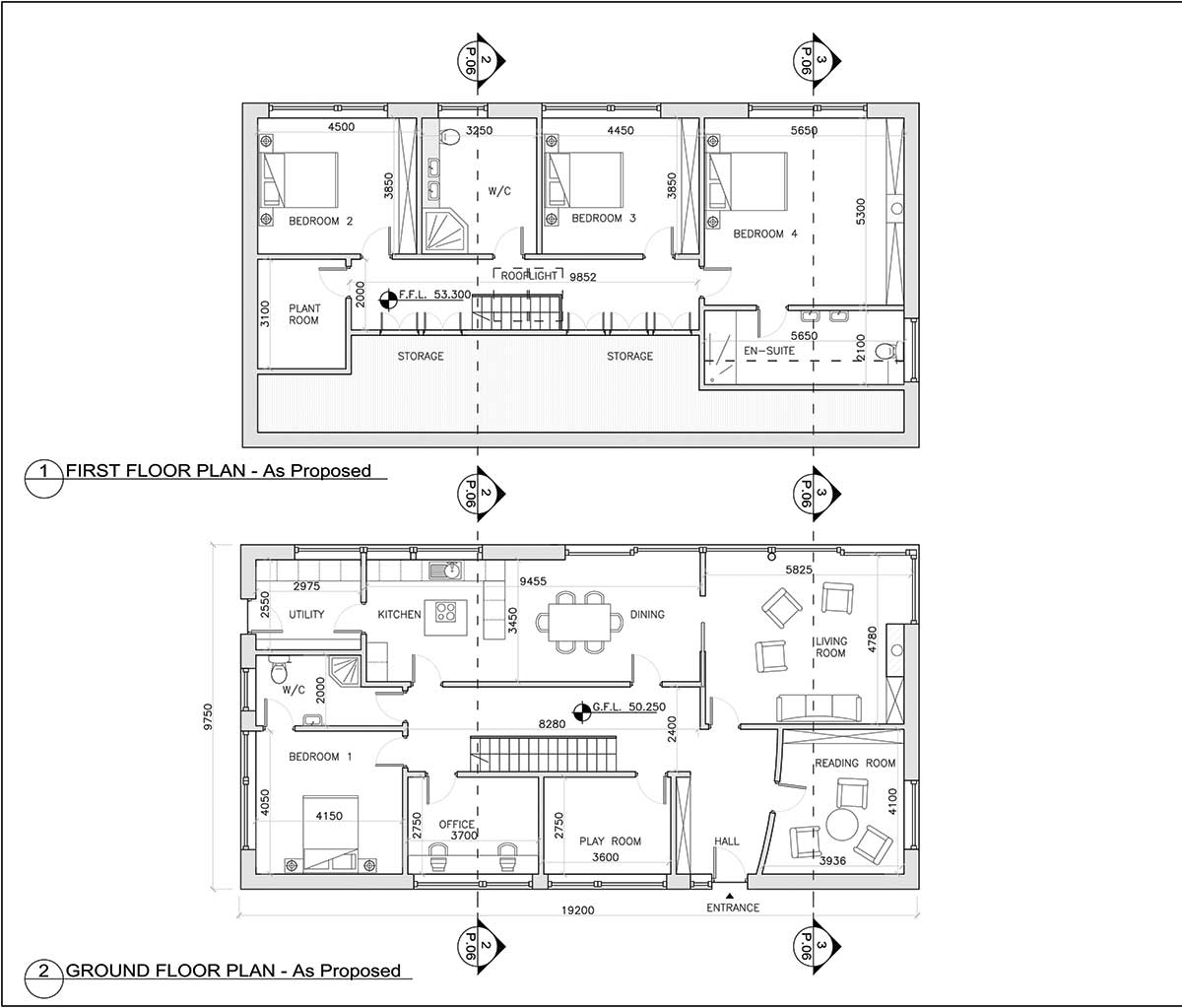 Too hot in summer
The greenhouse effect caused by the windows in summer – despite low emissivity coatings – has brought about some significant discomfort to Emmanuelle and her young family. Therefore six months after they moved in they installed a shading device to allow the sun to enter in winter-time, but block it out when it is high in the sky during the summer.
"The brise soleil makes a world of difference; it's not something I think you can do without. Now the house is really comfortable all year round," says Emmanuelle. But the brise soleil design they ended up with wasn't the one their architect had in mind. "We had run out of money at this stage and chose one of the cheaper options – timber slats."
"The problem with timber, as compared to the aluminium alternative, is that it requires quite a bit of upkeep being exposed to the weather," she adds. "It needs to be well protected; ours is now covered in mould so we need to strip it back and repaint it to prolong its life.
We'll eventually invest in an aluminium version for the low maintenance aspect, once this one looks like it's on its last legs." She estimates the cost of a timber brise soleil to be roughly €800 and an aluminium one upwards of €3,000.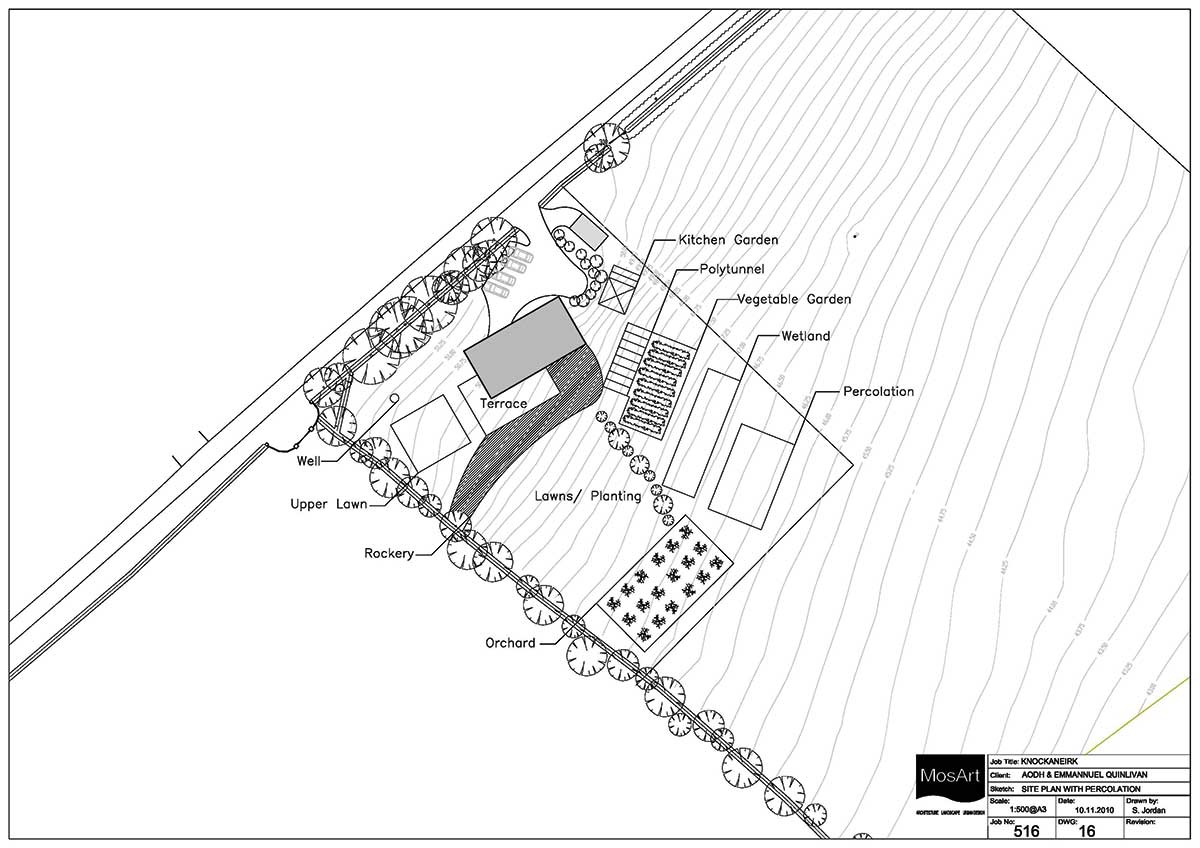 To prevent overheating in summer, even with the brise soleil, opening windows is the perfect solution, says Emmanuelle. "While it's true that bad smells are perfectly dealt with by the heat recovery unit, you do want to open your windows once in a while – especially in summer when it's nice out and it starts getting a bit warm in the house," she comments.
There is however a school of thought that says heat recovery ventilation systems work best if you don't open the windows, especially in winter to avoid a cold influx of air. The reasoning being the large amount of fresh air entering the house defeats the purpose of having a ventilation unit that preheats cold air to keep the house fresh.
"There is a summer bypass on the heat recovery system which we do use when it gets very warm. Our solution therefore is to mostly open the windows in the summer and keep snug in winter with the windows closed."
Balanced
Inside she chose underfloor heating fed by an air source heat pump – while the efficiency of air source can be less than geothermal, the family's passive house heating demand is low, which justifies using a small unit. The installation cost was also more cost effective. Emmanuelle also added thermal solar panels for hot water as well as a solid fuel stove, the latter she says they never use.
"I think we've lit it three times to see the flame since we moved in four years ago," she says. "It's got cosmetic value but there really is no need for it with the underfloor heating." "On the night saver tariff, we pay about €100 a month, which can rise to €150 a month in the depths of winter, but that isn't bad considering electricity is our only bill covering all white and black goods as well as heating, hot water and cooking requirements."
The site is quite exposed to high winds and storms, which has an impact on the thermal performance of the house. "What's funny is how quiet the house is.
You almost feel like you're in a bubble. The cocooning effect is so strong it can be hard to get the children to put on clothes in winter – they don't understand it won't be 20 degrees outside!" "The amount of natural light we get is also amazing, I love looking out yet feel completely enclosed in the house," she adds.