Jason Piper's 3,800sqft modern new build family home was built with insulating concrete formwork (ICF) from foundations to roof.
In this article we cover:
How other building methods compared to ICF
What the design process was like
How they chose their ICF supplier
How the project was managed and what they would do differently
Process of building with ICF from foundations to roof
Watchpoints and top tips for a budget ICF build
Timeline and full specification
Overview
Plot size:  ½ acre 
House size: 3,800 sqft 
Garage size: 1,400 sqft 
Bedrooms: 4  
Heating and hot water: oil fired boiler 
Ventilation: centralised mechanical with heat recovery  
EPC (SAP): B (89) 
What other building methods did you consider?
We considered timber frame and traditional block cavity wall. Timber frame was more expensive but a key requirement was for the house to have concrete floors and this isn't straightforward with timber frame. ICF then seemed to be better from an airtightness perspective, and that's what clinched it over traditional blockwork for us.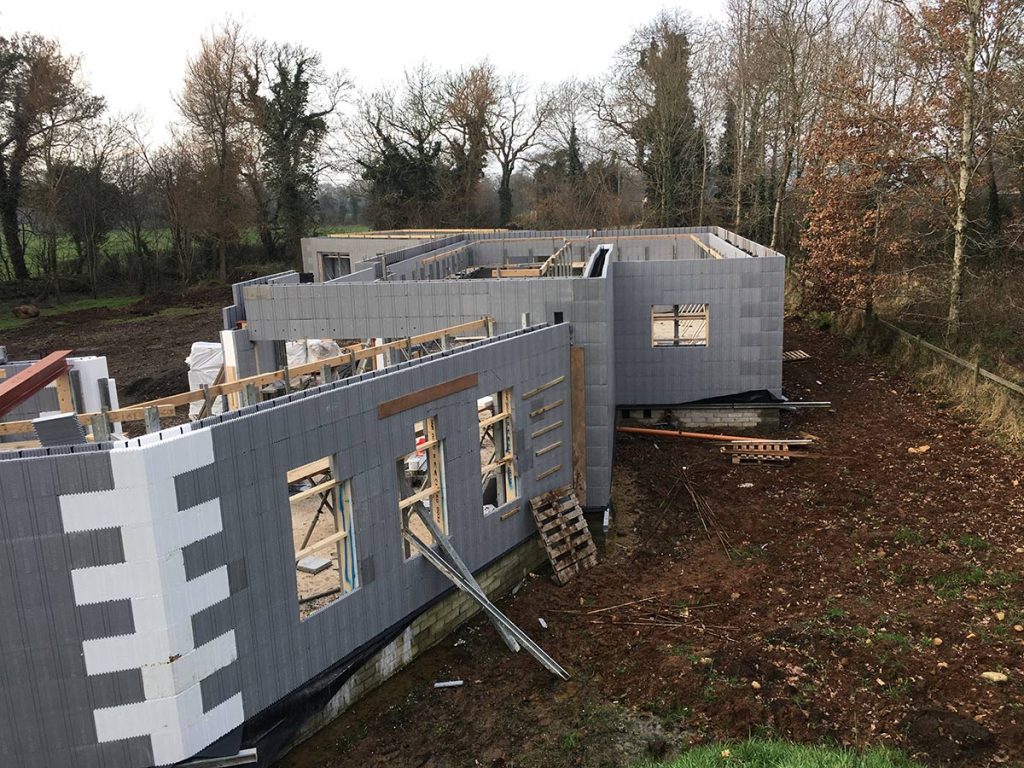 What was the design process like?
We chose ICF after we'd designed the house. A benefit was that there was a lot less steel required as compared to a traditional cavity wall build. From a design point of view, a benefit is that if an opening is wrong you can easily shift it on site and it just takes a couple of hours labour. You can't do that with blockwork or that many other methods.
A general design tip is to have your bathroom and kitchen plans finalised before you design the house. We gave them to our architectural designer and he had to design around them. This approach had two benefits.
The first is we knew how much to budget for those elements, and therefore didn't run out of money at the end for them. We also weren't stuck to a size or shape of room that didn't suit us. I have friends who self-built and didn't design the kitchen ahead of time, and they had had to make compromises as a result.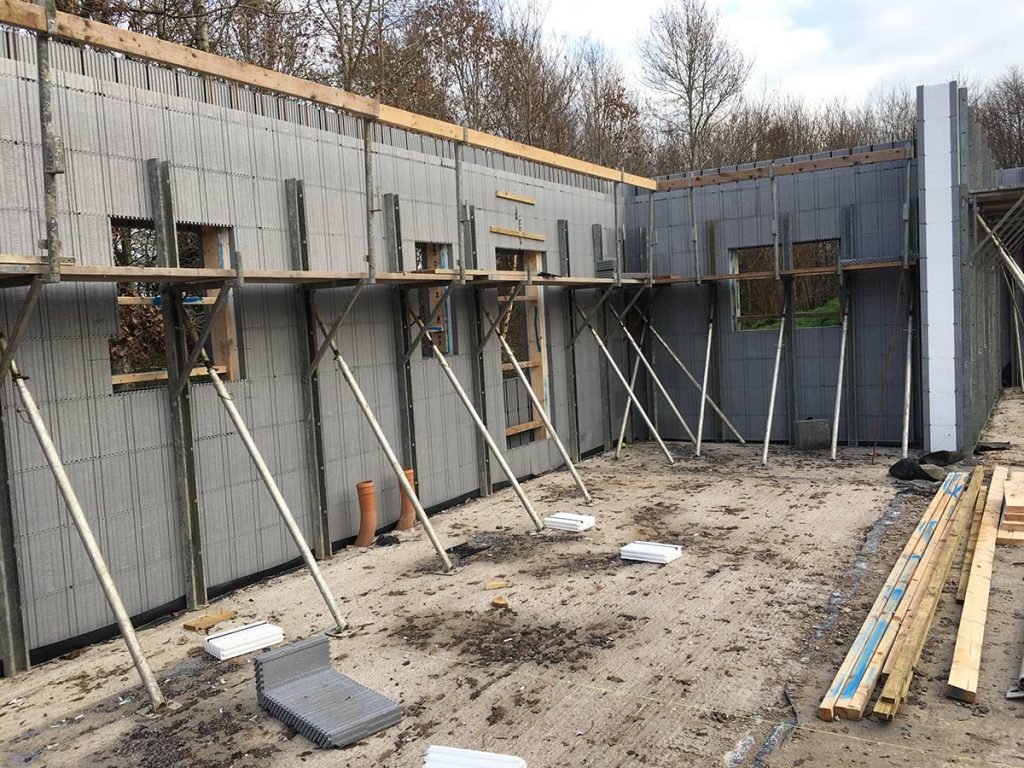 How did you choose your ICF supplier?
We compared three different companies and chose based on price and features. The company we hired had completed a number of ICF builds and were very competitive. The drawback was that we suffered some delays because the supplier had a couple of other jobs underway. But the price point made the delays worthwhile.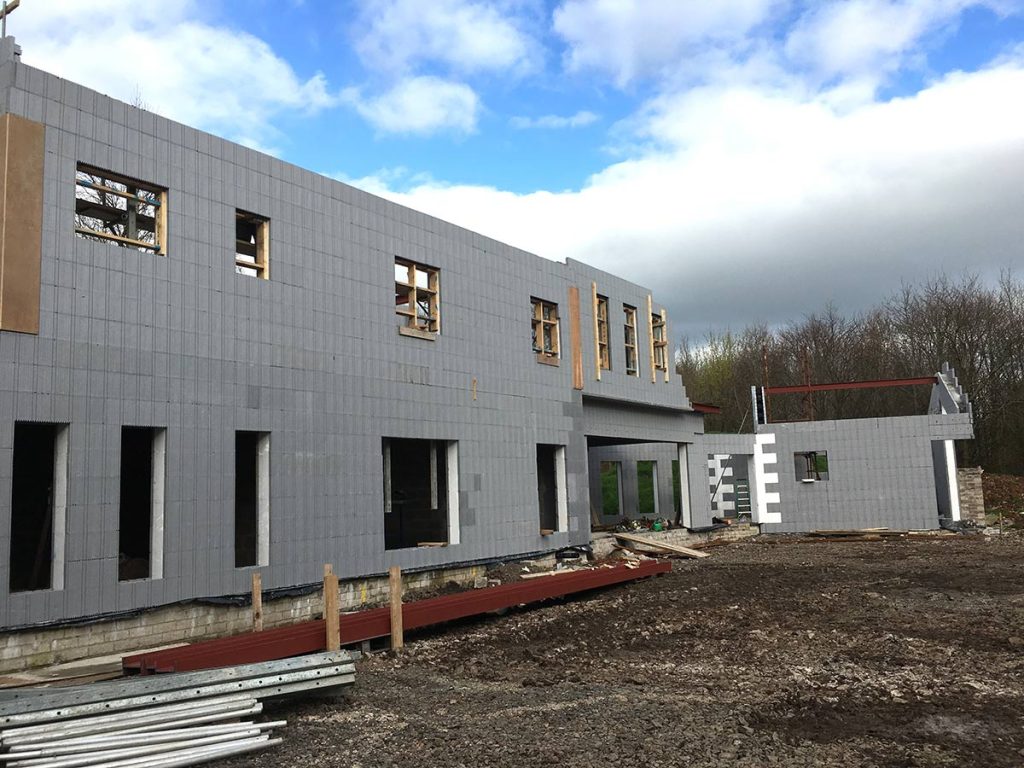 We also chose them because we liked that the system was flexible. It came in set insulation thicknesses in flat pack – the webs can be adjusted to increase or decrease the width of the cavity. Another supplier we looked at had fixed blocks but offered more variation for the insulation, as in thinner internal insulation and thicker external.
How was the build project managed?
I project managed the build but the ICF portion was overseen by the ICF company. Building Control came to do their checks and the process with them was straightforward – they were pragmatic about the whole thing.
It was a stressful time because we'd sold our house to finance the build and we knew the house wouldn't be ready in time. So we made sure we could move into the garage we were building. We'd always had a plan to have it converted to a flat, we just did it sooner than anticipated.
The benefit of that was living on site all the time. I was working remotely and was able to keep an eye on the build at the same time. I made sure people showed up, got materials they needed.
I did some DIY work on the other elements of the build but had to balance it across the time I had available and the overall schedule not being impacted. I tried to keep it largely to areas that didn't require any real skill such is insulating the floors or painting. I also did the majority of the electrical work and networking in the house.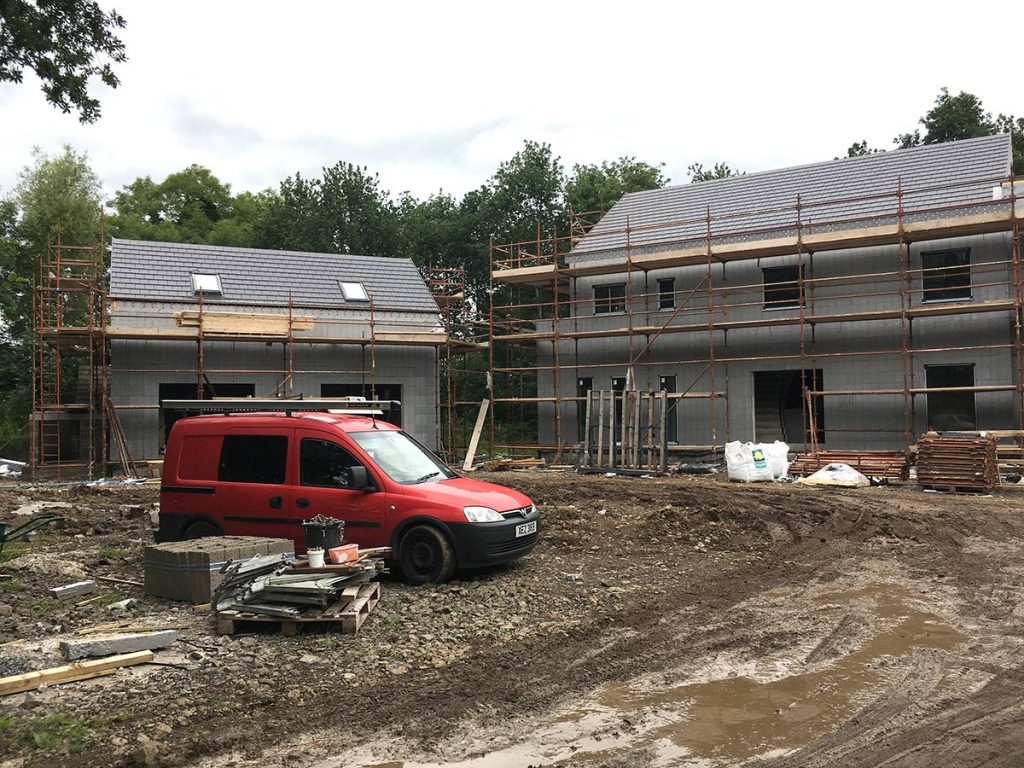 Any issues with securing a mortgage or with insurance?
Because we self-funded the build, we didn't have any financing issues. Insurance wasn't problematic either.
What was the process of building with ICF, from foundations to roof?
There were two pours for the structure, followed with a third for some flat roof elements that were completed in concrete.
I'm glad we went with ICF roofs, even though we did have to find a specialist supplier. It offers excellent insulation and a continuous layer of insulation. I think the extra cost was minimal compared to trusses and spray foam plus insulated plasterboard. ICF roofs are relatively quick to install and there are no additional labour costs to take into account.
For the external walls, holes were kept to an absolute minimum. I put large ducts in at subfloor stage to bring services in which avoided the need for multiple holes afterwards. Soil stacks were kept internal to the structure, and we used air admittance valves so that vents didn't need to go out externally.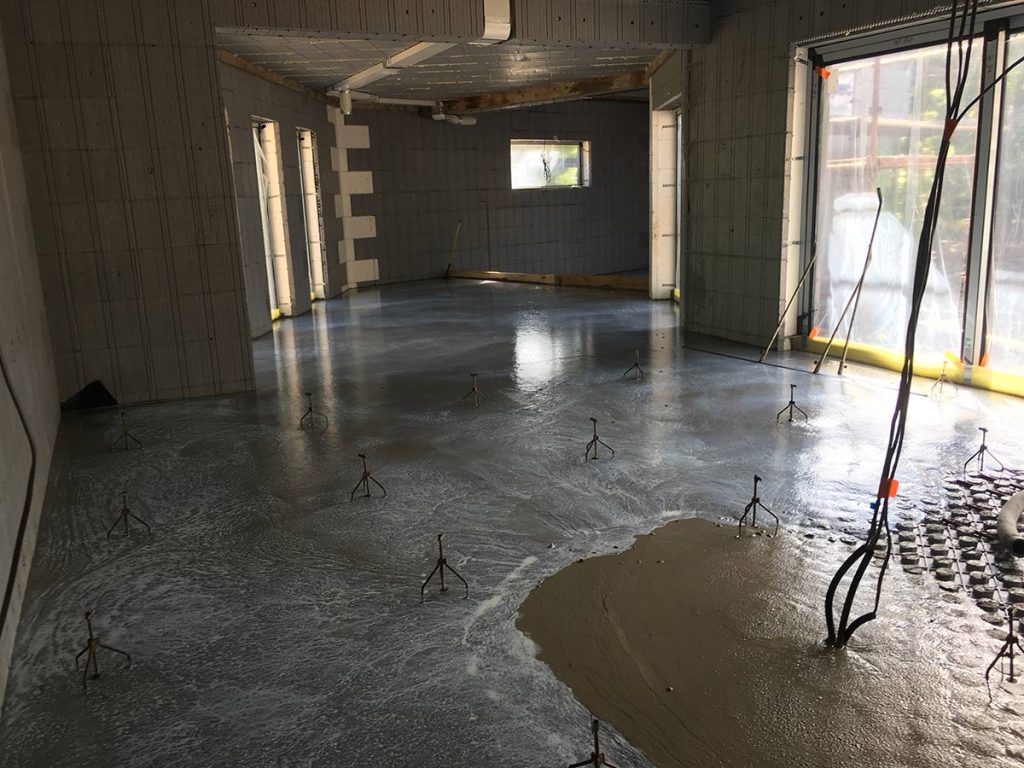 I didn't do any DIY on the ICF, we had a good team of people who knew what they were doing. The ICF installer had a foreman on site the whole time we were there, I got a good feel for the guys doing it, they were very professional.
I wouldn't have done it myself simply because I could see how experienced the crew was. They were meticulous, more than I would have been, and laid it all out perfectly.
A top tip for the construction stage is getting a concrete staircase in after your first ICF pour. We're glad we did as it was a safer means of access to the top than a temporary staircase.
For the internal walls, we chose either concrete blocks / lightweight blocks or standard timber studs.
What would change or wish you had known at the start?
When we went with ICF, there weren't that many other ICF projects knocking about so it was difficult to gauge how much was too much for the insulation. If I were to do the build again now, I would choose a different company for the ICF structure but I don't regret the decision we made at the time.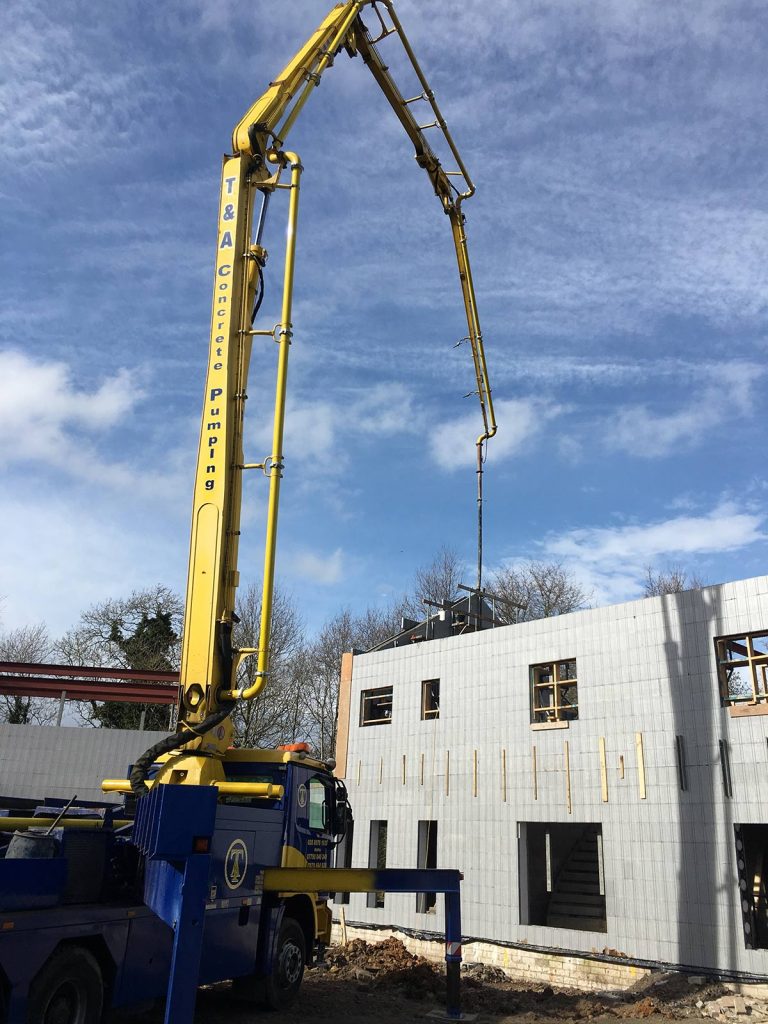 Were there any curve balls?
I thought the polystyrene was closed cell but it's not. Which means the ICF materials aren't fully watertight. We didn't realise this at the time.
Once water gets in, it will find its way out and it's not necessarily obvious where it's coming from, and we had a leak years after moving in. So with hindsight I would look into the self-adhesive membranes that are commonly used on ICF houses in other countries.
It's still an excellent build method, I have no regrets. In many ways ICF is a failsafe when it comes to the build as you don't have to trust the installer for placing the PIR boards correctly in the cavity or trust the EPS bead installer to make sure the beads are blown everywhere in the cavity.
Our airtightness results were excellent and the soundproofing exceptional. The house is also very comfortable and cheap to run. I'm happy with our bills; the first year we moved in we spent £1,000 on oil for the entire year – a lot less than our previous home that was a third the size
---
Spec
Walls: ICF blocks made up of 63mm internal and 63mm external EPS, with 8 inch core in most places, 10in core for steel beam reinforcements. U-value 0.18W/sqmK 
Roof: warm roof design made from 150mm polystyrene panels. U-value 0.15W/sqmK 
Floor: concrete sub floor, 180mm interlocking single polystyrene insulation panel, 80mm liquid screed, porcelain tiles. U-value 0.15W/sqmK 
Windows: triple glazed aluminium, U-value overall around 0.8W/sqmK 
Airtightness: 0.72 m3/(h.sqm) at 50Pa 
Timeline
Late 2014 – Site bought  
2016 – Deign, planning and building control finalised
Aug 2016 – Foundations
2017 – Main build start
Dec 2017 – Moved in