Ursula and Michael Kennan explain why and how they went about their insulating concrete formwork (ICF) new build in Co Tyrone.
In this article we cover:
Why they chose ICF and how they picked their supplier
Issues that cropped up on site during the build
Top tips for a smooth ICF build
How much DIY they did and any downsides to choosing ICF
Watchpoints and top tips for a budget ICF build
Full timeline and supplier list
Overview
Plot size: 1.2 acres 
House size: 2,550sqft 
Bedrooms: 4 
Heating/Hot Water: air to water heat pump 
Ventilation: centralised mechanical with heat recovery 
Build cost: £235k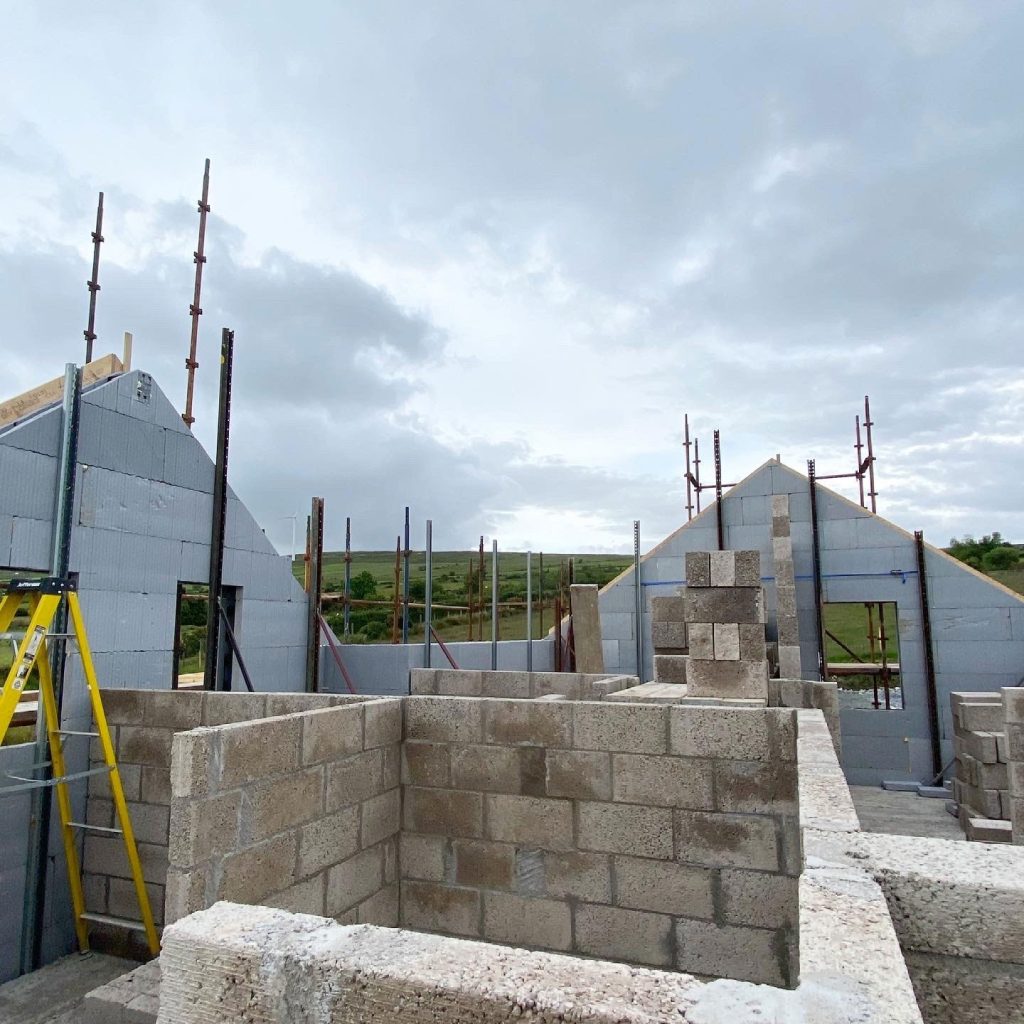 Why did you choose ICF?
The end product is a very airtight house with continuous insulation both inside and outside the house. That keeps energy bills to a minimum. Our airtightness test showed our house is very near passive even though we hadn't planned for this.
For us, the main other benefits include:
Relatively quick build.
Because the ICF blocks are lightweight, it's a lot easier for workmen – less manpower required as well.
We didn't have to procure structural steel lintels, instead we easily cast our own structural lintels for our large openings such as the sliding door and apex window on site. This saved on both waiting time and cost.
Our house is very soundproof with little to no exterior noise – the only drawback to this is it can be difficult hearing a car arrive on the street.
With ICF, you can achieve any exterior finish and we went with a silicone render.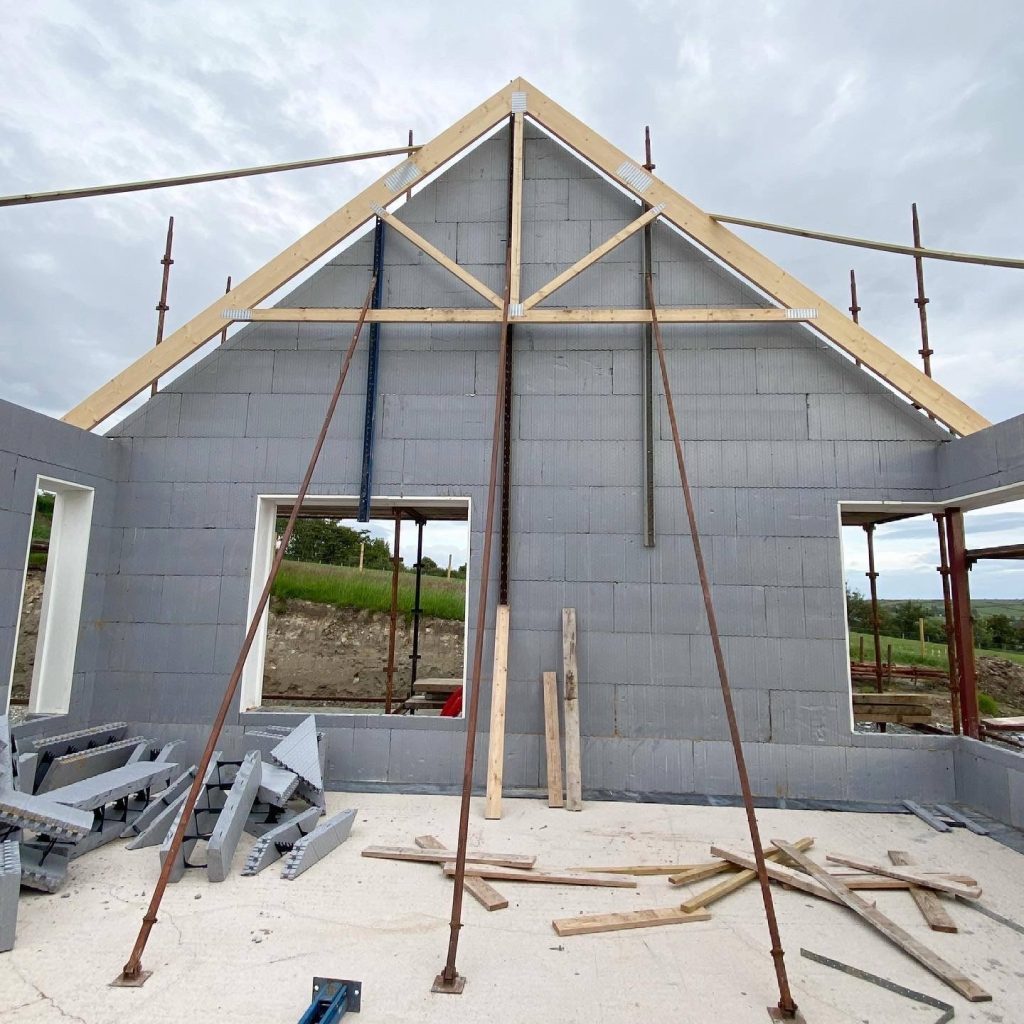 How did you pick your supplier?
Just before we got planning passed, I visited a couple of ICF builds at different stages and was impressed. We got a couple of prices from ICF contractors, and thought one was very reasonable so we just went with them. We didn't even bother pricing a standard concrete block build.
The ICF block has a 75mm inner and outer layer of insulation with a 150mm cavity with reinforced internal plastic webs. U-Value of our block is 0.2W/sqmK.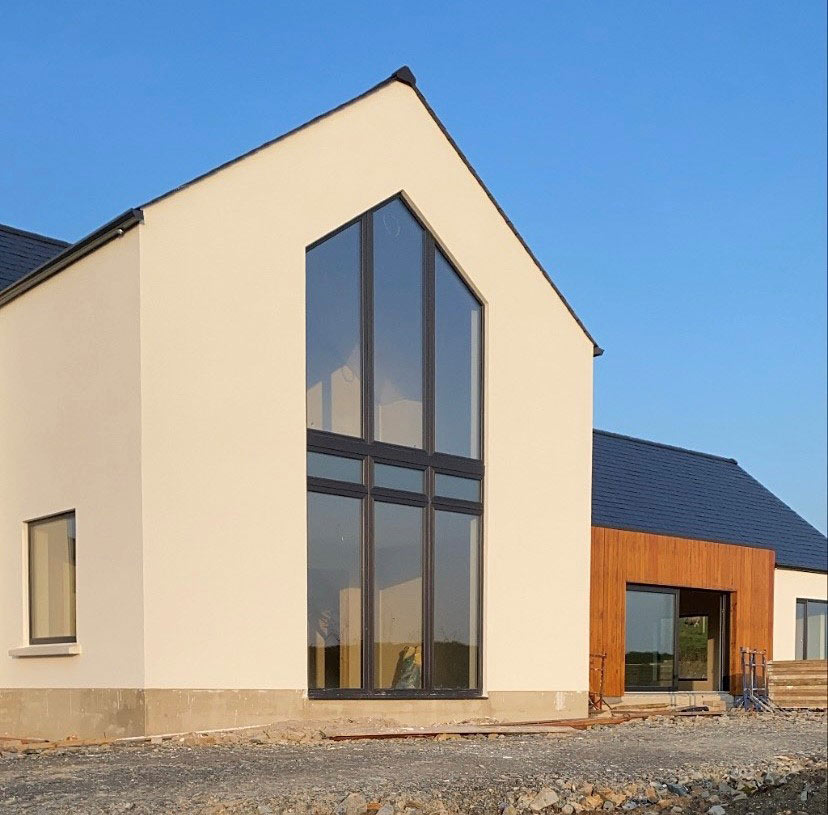 Any curve balls during the build?
After pouring the concrete, recheck all the walls to ensure they are still plumb. We had a slight issue with one of our walls slightly going off plumb during the pour and had to be pulled back in before the concrete had set. It wasn't a big deal, but it could have been if the walls weren't rechecked after the pour.
When pouring the concrete, ensure all walls and openings are firmly braced to support the weight of the wet concrete. Again, we had a slight issue with an internal concrete block wall not being tied in perfectly to the external ICF wall, again a simple fix but was something that needed to be sorted and something to watch out for.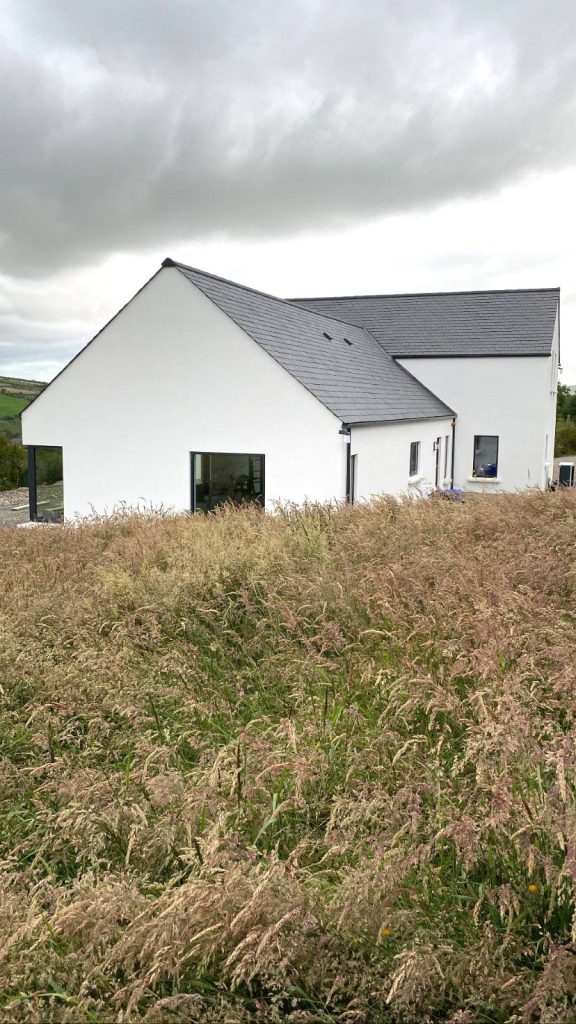 Any other tips for a smooth ICF build?
Know that the foundations need to be level to ensure the first row of block sits neatly on top of the foundation. I was constantly checking the levels were correct and we had no issues with the foundations when I had them screeded.
If using concrete block for internal walls, ensure they are correctly tied into the exterior ICF walls. Also double check all internal room dimensions. You can't ever be too well prepared!
Did you do any DIY on the ICF?
Our self-build was a direct labour build and I did some of the smaller ICF work, such as insulating around the ends of the trusses but the main build was left to the contractor.
Any downsides to having chosen ICF?
We probably didn't realise that one downside to having an ICF house is that the mobile phone signal can be limited because of the dense structure and insulation.
Follow the rest of Ursula & Michael's journey on Instagram @crockanboy_selfbuild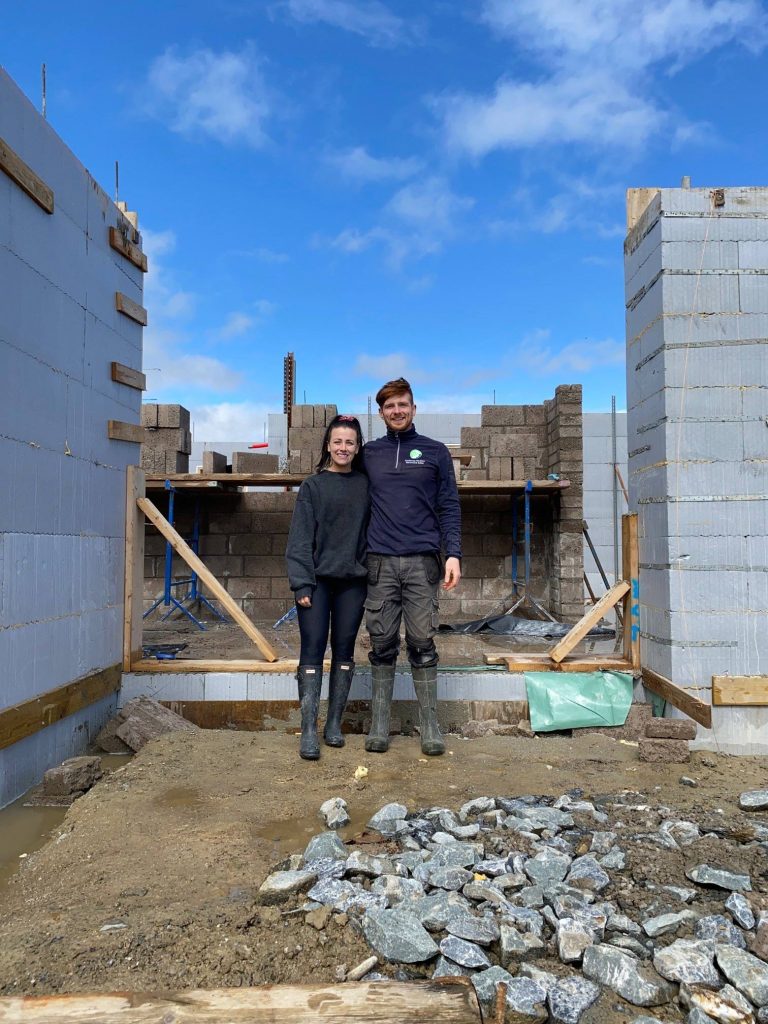 ---
Timeline
2021 
ICF blocks to first floor, first 
concrete pour, internal concrete block walls
Jun 2021
First floor slabs, ICF upper walls up
Jul 21
ICF upper walls poured, roof trusses in
Aug 21
Internal walls and roof structure finished
Sep 21
Roof covering, timber cladding, ceiling joists
Oct 21
First fix, roof finished
Nov 21
Windows and doors in, spray foam roof
Dec 21
External render start, second fix
Jan 22
Internal plastering done
Feb 22
Underfloor in
Mar 22
Screed, external render finished with topcoat
Apr 22
Tiling downstairs
May 22
Kitchen installed
Jun 22
Internal doors, laminate upstairs, bathroom tiles 
Jun 22
Moved in
Jul 22
Utility, bathrooms finished
Aug 22
Kitchen worktop in