How Anita and Brian Joyce built their insulating concrete formwork (ICF) upside down home in Co Mayo.
In this article we cover:
Design of the house and how they came to choose ICF
Full build up of the walls with U-values
Favourite features
Watchpoints and top tips for a budget ICF build
Overview
Plot size: 1 acre 
Bedrooms: 4 
House size: 2,500 sqft 
Heating and hot water: air to water heat pump 
Ventilation: centralised mechanical with heat recovery  
BER: A1
Tell us about your project.
The site had two old stone buildings so we had those as inspiration for the design of our new home. The exterior is a mix of render and stone cladding. I did a lot of the work myself as I'm a joiner by trade.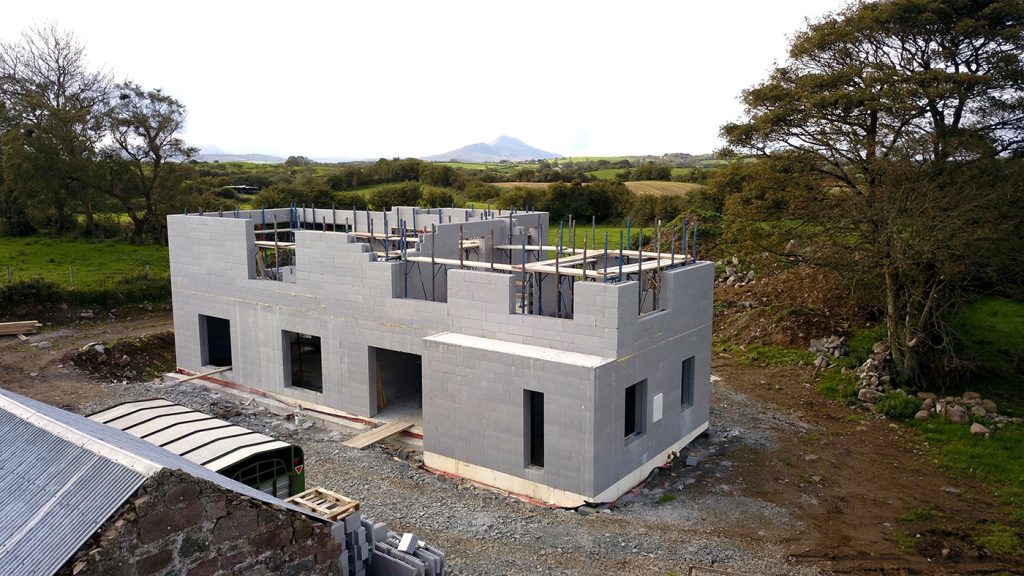 Why did you choose ICF as your build method?
We chose ICF because the simplicity of the construction appealed to me and the risk of thermal bridges and damp ingress were reduced drastically. It also reduces the drying time. It slashed costs too, especially around the large corner windows and sliding door as there was no need for structural steel.
I was building this house myself within a tight timeframe so being able to contract the ICF to the one contractor saved me time and represented a reduced labour requirement.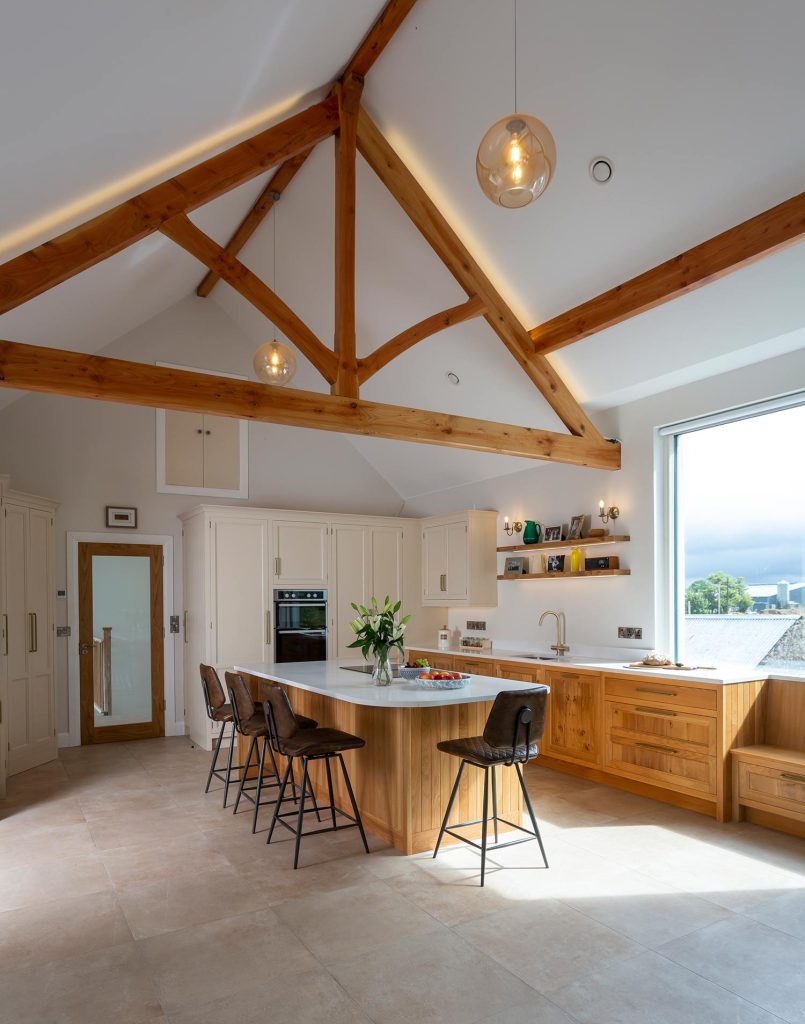 What is the build up?
It's a fully wrapped EPS build. We chose a passive raft foundation (300mm EPS), and for the walls 150mm ICF blocks on the outside leaf, 50mm internal leaf with a 150mm concrete core. We went with an ICF roof too, 350mm EPS, because this removed the need for an airtightness membrane and attic insulation, and also to speed up the build. Our ICF supplier poured our upper floor concrete deck too.
Overall we have an average U-value on the build of
0.15W/sqmK and achieved an airtightness test result of
1.556 m3/hr/sqm. The build took a total of 14 months – we started in June 2020 and completed it in August 2021.
---
Tips
Favourite feature?
The king roof trusses crafted out of Douglas fir. I did those myself. They serve a structural purpose to support the vaulted section of ceiling, and also add style and warmth to the interior. The roof is also supported by a steel beam in the attic.
For more about Brian and Anita's project, follow their journey @upsidedown.icfbuild
Have all components on site for the ICF and reinforcement steel, before starting as production delays can slow down the build.
Pay particular attention to the joints between the wall plate and roof, the ridge and the verge at the gable as these are the points that can compromise airtightness.
Sink plywood into the external ICF anywhere you want to put fixings such as lights before you render it as this makes life easier down the line.
No need for passive sills, concrete sills will work fine with correct insulation and damp proof course.
Consider the aesthetics of internal walls. We created wide stud walls to match the doorways in the ICF walls. This meant we had to allow for the extra width of these internal structural walls.