Mark Johnson precision engineered most of the tools required to build his circular mock-Georgian new build from scratch.
In this article we cover:
Designing an authentic replica of a Georgian house
Planning permission process
Researching Georgian finishes
Use of natural materials throughout with tips on how to work with them
Suppliers list and professional photographs
House size: 4,300sqft
Plot size: 1 acre
What inspired you to build a Georgian house from scratch?
Paris and London, but I suppose it's the Roman influences on architecture in general that made us want to build it. The 17 oak trees on the site have been there for 150 years, and that contributed to it too. We wanted it to feel like this building had always stood there.
What was the design process like?
We started with the site and in terms of orientation we wanted the house to be facing dead south, with the kitchen eastward, the front door getting full sun at 12 noon and the orangery benefiting from it in the evening. We also wanted to introduce a lot of curves, simply because they're more interesting than straight lines. We went the full hog with a circular hallway which in turn dictated we have a circular staircase.
At the design stage we spent a lot of time on the kitchen and snug because these two rooms are where we knew we'd be spending pretty much all of our time. We wanted it to be big and workable and didn't want anything modern on show, so everything is concealed apart from appliances that match the range cooker. The larder room hides the unsightly items.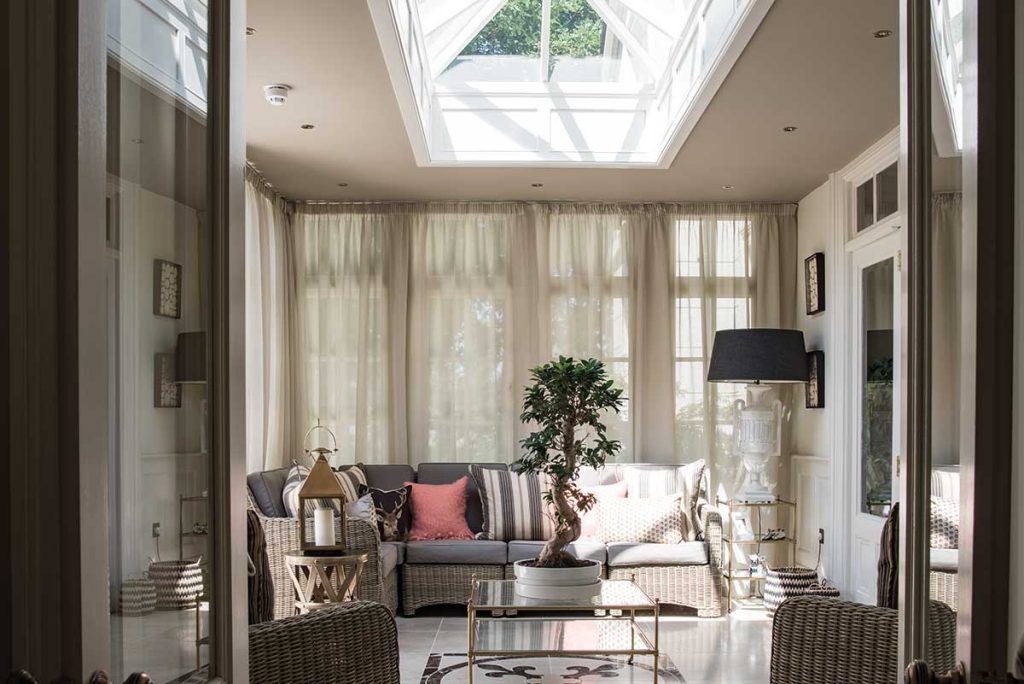 'We looked up what was fashionable in Georgian times for door handle styles, skirting boards and architraves. Everything was bespoke.'
The range provides great warmth and atmosphere, we really enjoy it. Especially in winter when we close the shutters, you get a warm cosy feeling. The kitchen is a good size, the bar stools are a nice addition that we use quite often.
Did you come across any issues with the planners?
The main difficulty with planning had to do with the windows as they wanted it to be a storey and a half which would have taken away from the look. We had multiple meetings on site and showed that none of the neighbours had dormer windows, the buildings to the left and to the right of us were two storey. We eventually managed to convince them our design was better suited to the surroundings.
How did you go about sourcing other materials for the project?
We only wanted natural materials, no plastic. The wood in the kitchen is tulip wood, we chose it because it's very stable – it doesn't warp. We used the same joiner for the windows and the kitchen. We had to get precast concrete, made to order, for the window surrounds. We looked up what was fashionable in Georgian times for door handle styles, skirting boards and architraves. Everything was bespoke.
The windows are sliding sash with small panes to add to the authenticity. They're double glazed but the gap between the two panes is so slight it's not noticeable. We also chose oak boards and parquet flooring to match houses from this era.
Did you buy anything second hand?
The marble fireplace is from a 1720 Georgian house, it came from Italy. The marble floor in the hallway is Carrera and was also reclaimed. We liked the honed, dull look of weathered marble, the matt appearance is more attractive to me than the polished one which tends to make it look like a more contemporary material.
How was the project managed on site?
It was managed exceptionally well and looked after by Paul McAlister, the architect, and I was involved with all of it. We did have some instances whereby we had to knock down walls when we felt the architrave would be ill proportioned. There are some details that might look good on paper but not work out as well in reality.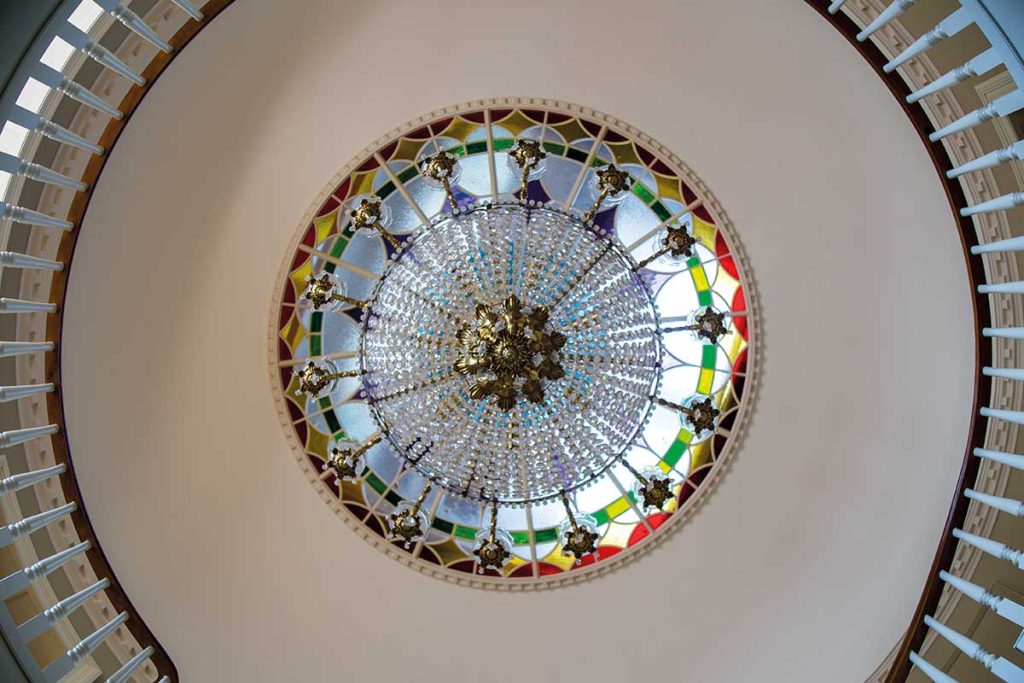 How was the house built?
We chose volcanic ash block which is very good for insulation, we wanted deep walls for the window reveals so we went with 24 inch walls; the oversized cavity was filled with EPS beads.
What did you do for heating and hot water?
It was important to us that the house be very well insulated, we put in 175mm PIR board in the floor to ensure the underfloor heating would work at its best. The pipes are aluminium and plastic, they're multicomposite.
'We have an oil boiler with integrated heat pump which can be controlled remotely through my smart phone.'
We have an oil boiler with integrated heat pump which can be controlled remotely through my smart phone. When we built the house in 2009/2010 this was quite a feat, nowadays it's very common and we continue to use this feature. We also have a heat recovery ventilation system.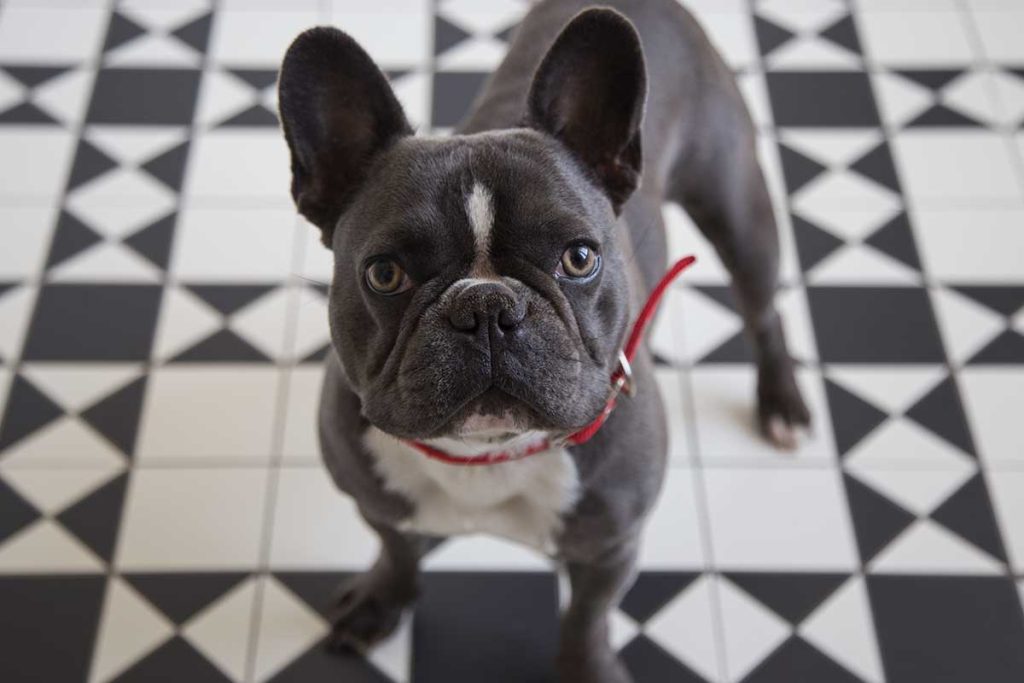 What's your favourite part of the house?
The stairs, I made them myself out of aluminium. The wood was clad onto it.
What advice would you give a friend who's thinking of self-building?
Use the right people – research this aspect until you're confident you've found them. I'd do it again in a heartbeat but I'm currently enjoying our house too much to put us through another self-build. Work is busy too.
Suppliers
Architect: Paul McAlister Architects, pmarchitects.com
Range: AGA, agaliving.com
Photography: Rayoo Photography, heyrayoo.com
---