You'll need to find somewhere that's accessible for your plant room – the place you'll be putting your tanks, manifolds and other equipment you'll need to operate your home.
In this article, Les covers:
What is a plant room, and is one room enough?
What goes in the plant room and how to design it efficiently
Why you should consider hiring an M&E engineer
Health & Safety considerations
Specific space requirements for heat pump indoor units
Optimal room sizes in meters
---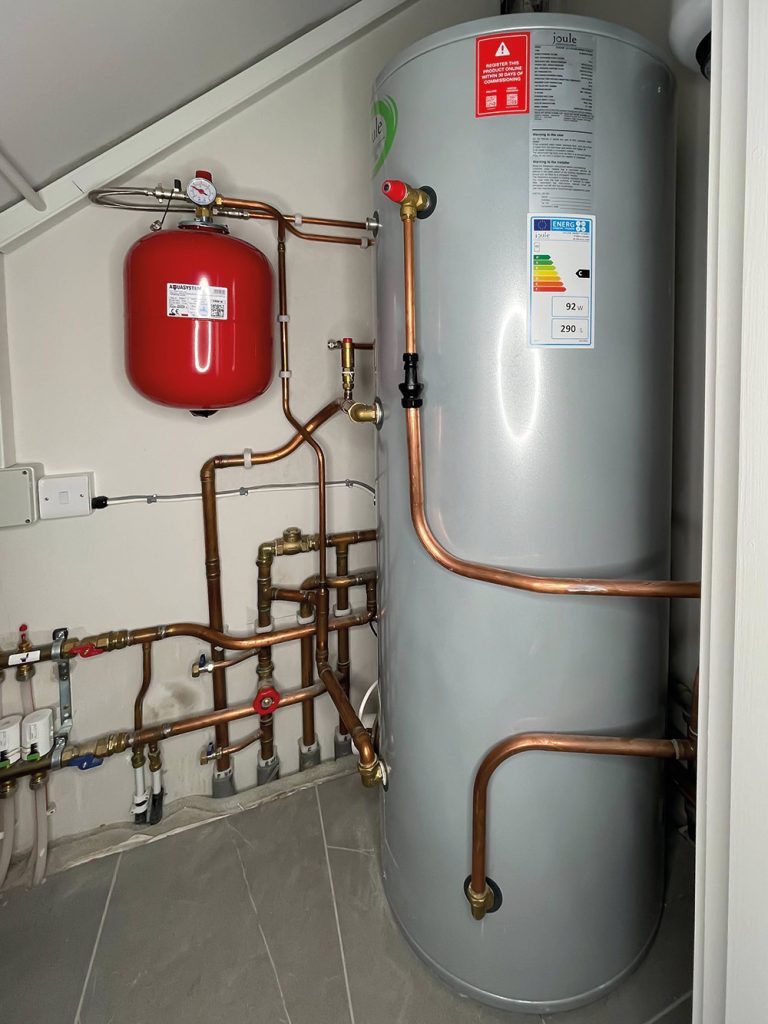 When considering what services, plant and utilities to incorporate in your new home, you need to take a long, dispassionate look at whether or not you are getting sucked in to the green energy marketing trap of substituting building technology for building science.
Energy saving technology, including renewable energy generation and mechanical ventilation systems, can be expensive to install, often come with a high level of embodied energy and ultimately might not be used at maximum efficiency by the occupants.
The first rule of an energy strategy for any modern dwelling should be to remove the need for energy consumption as much as possible. To do that, the building should be properly insulated, airtight and with controlled ventilation. In other words, take the fabric first route and look at what Passivhaus or other low energy standards can achieve.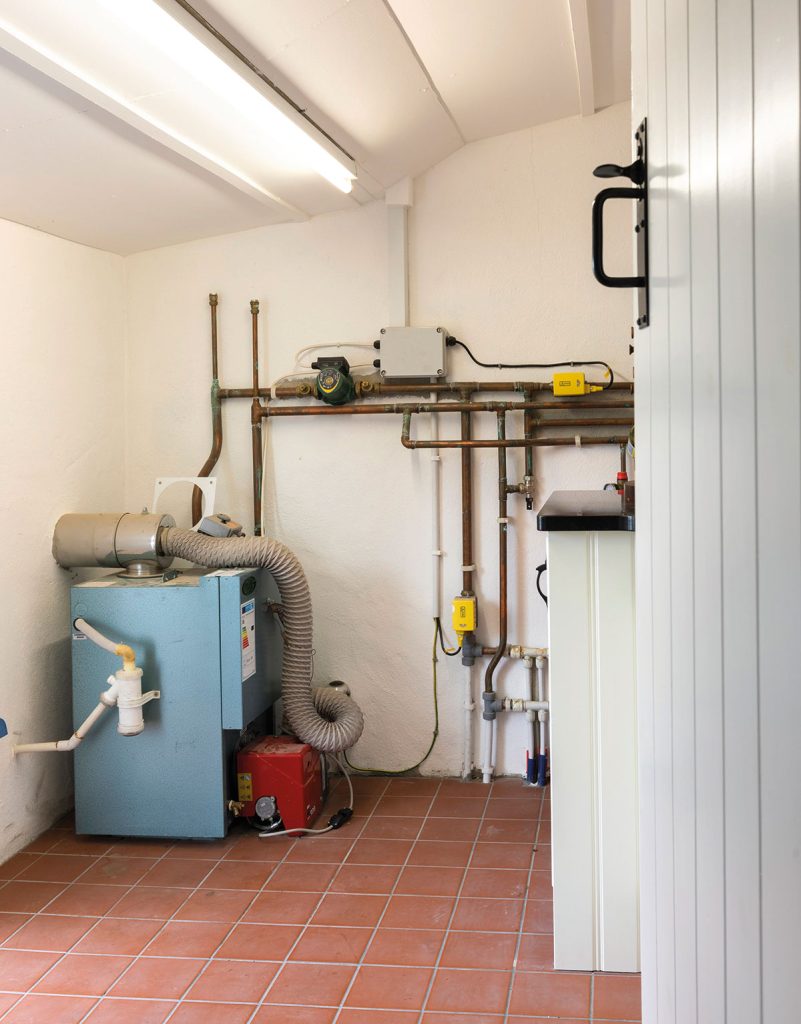 What's in the plant room
Having investigated all of the possibilities and now convinced that you need at least some of the technology, a plant room is a good solution. This is where you will house all the electrical and plumbing equipment, including renewable or low carbon energy systems such as a heat pump, a photovoltaic (PV) inverter and their controls.  
    It should also contain a separate tank for domestic hot water (DHW), a buffer tank if required, water pumps, underfloor heating manifolds, the central ventilation module, a central vacuum system if desired, the smart home computer or building automation and control system (BACS) and the main electrical board.  
    A battery system for storing excess electricity generated from a PV panel array might prove to be more cost efficient than feeding the excess back to the grid for a fraction of the price that you would pay for it. But do the sums first and check things like how payback time compares with battery life expectancy.  
     Don't forget that a battery powered electric vehicle (BEV) is essentially a big battery on wheels, which can also be used for storage of excess PV generated energy if it is at home during daylight hours.  
How much of battery power is really green is the subject of another discussion. If building in a city or a heavily built up area, the urban heat island effect may well create a need for cooling the dwelling in summer and some air source heat pumps can do this, in addition to providing heat.
Note that electric or gas meters should ideally be located on the external face of an external wall where it doesn't conflict visually with the exterior design and allows the meter to be read without the need to enter the dwelling.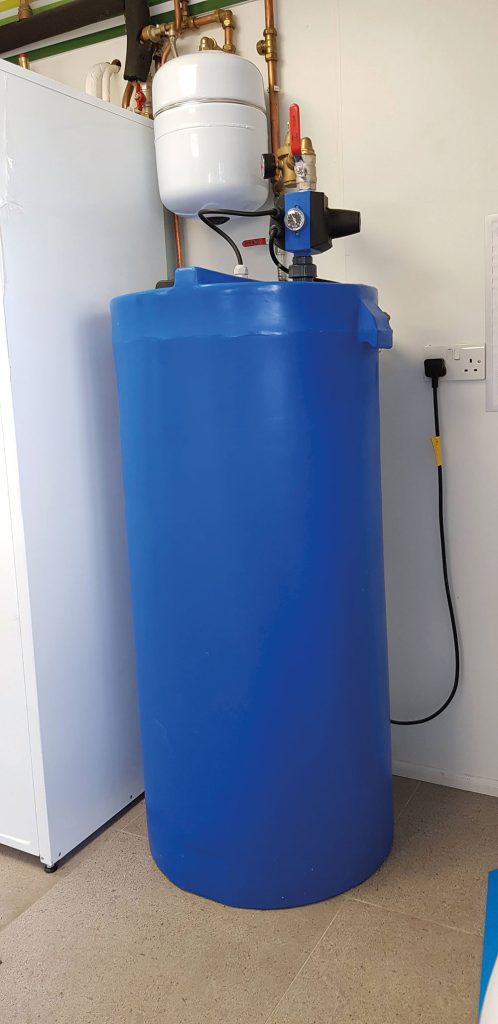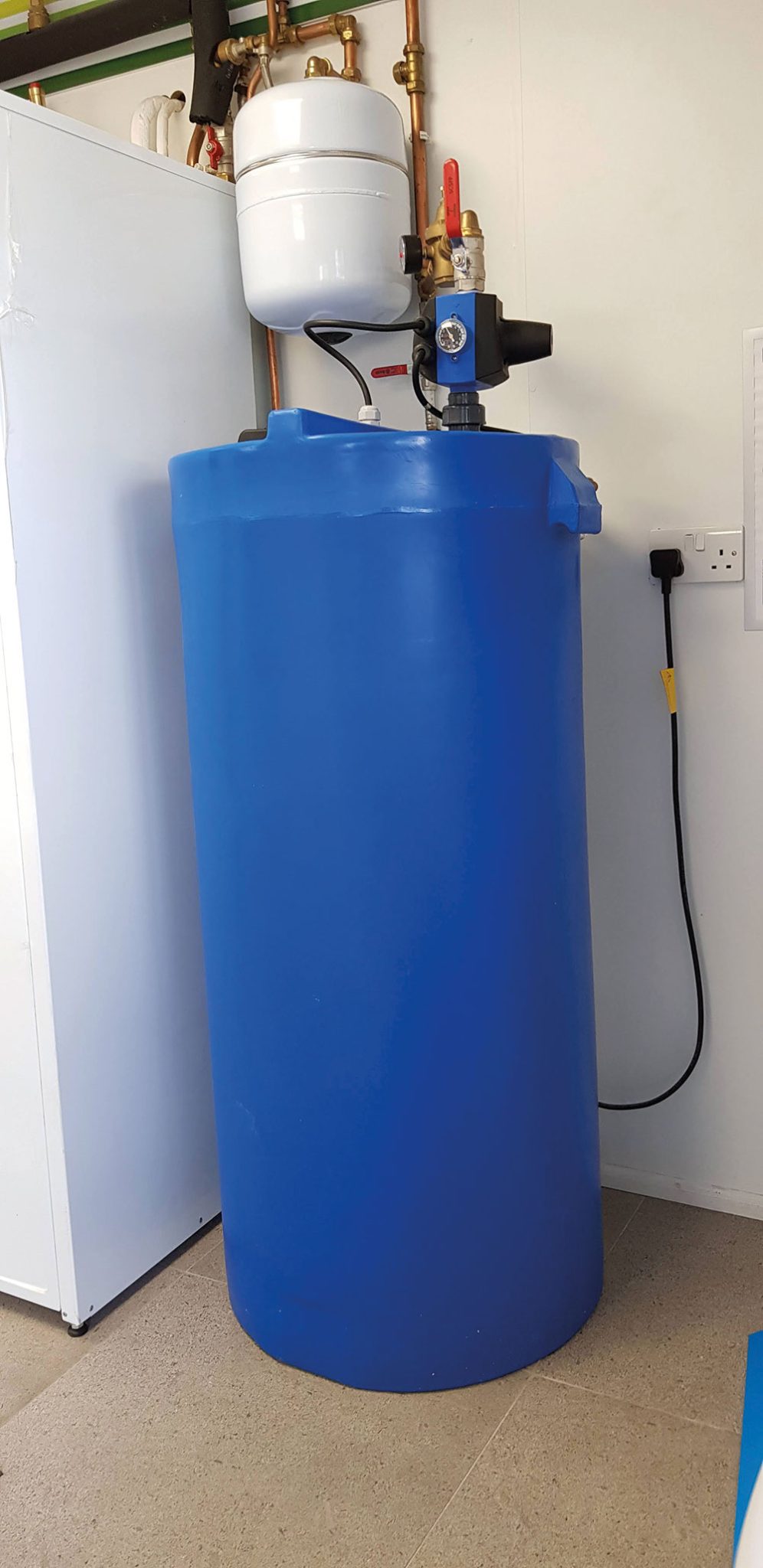 M&E engineer
Carefully designed, one plant room could do it all but you do need to be fairly certain relatively early on about which systems are likely to be installed. For that reason, getting a qualified mechanical and electrical (M&E) engineer involved at an early stage will help enormously to avoid potential clashes between all of the trades that will be involved in the plant room construction and its successful completion. The efficiencies which result from a good M&E design usually outweigh the consultancy costs.  
By pinning down the systems that you will require, not only do you provide adequate space for them, but your designer will also be able to route all of the services and ductwork out of sight and avoid potential clashes with structural elements.
The M&E engineer will also design the plant room layout for safety, i.e. keeping potentially wet components, ventilation and electrics separate as much as possible. This includes how to ventilate it if necessary whilst adhering to the fire safety regulations.
You will also need to acoustically insulate the plant room from the remainder of the house.
Heat pump
An air-to-water heat pump system can be a monobloc system totally outside the building or split, i.e. partly outside and partly inside. If external, its position should be as close to the plant room as possible. We will assume for now that the slightly more efficient split system is to be installed.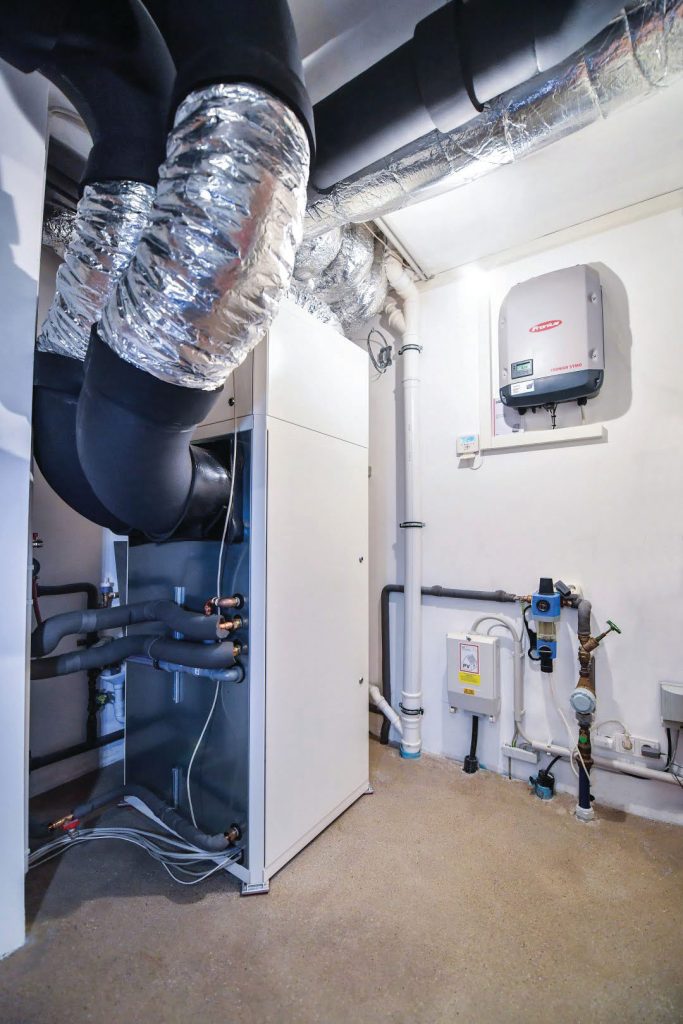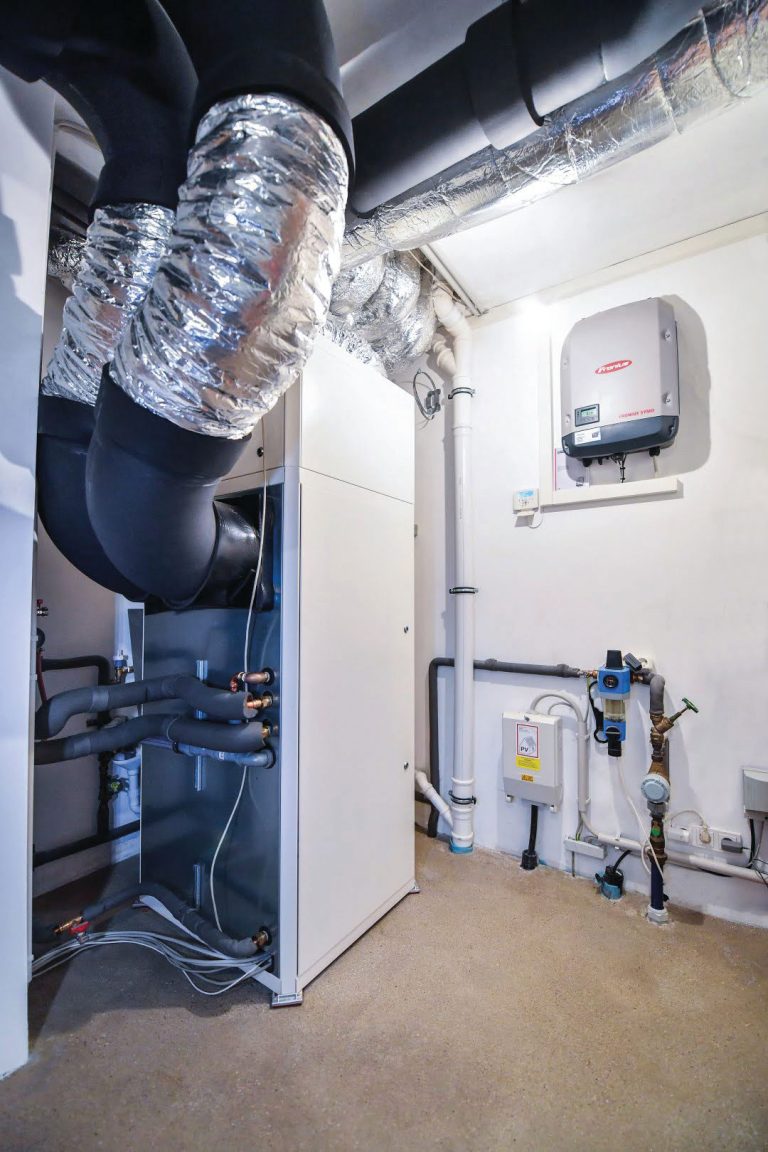 The primary role of the heat pump is to provide space heating via underfloor heating, so the heating manifolds should be placed central to the heating zones for the most efficient performance. This minimises the length of pipe runs and helps to ensure that water temperature remains consistent. It also means that ideally, the plant room should be positioned centrally in the building.
Plant room size
Given the above, a useful plant room size would be about 3m x 2m or 2.5m x 2.5m. This would contain an indoor heat pump unit (1.3m wide x 1m), a separate tank for DHW (750mm square and 2.3m high), a wall mounted mechanical ventilation with heat recovery (MVHR) system (about 1m width, depth and height) and a central vacuum system above the wall mounted underfloor heating manifolds and water pumps. The PV inverter could fit above the heat pump.
If opting for battery storage, they are much more compact than even a few years ago, but you will still need to check what capacity you are going to need and the space required to hold that number of batteries, so this would maybe increase the floor area of the plant room to 4m x 3m.