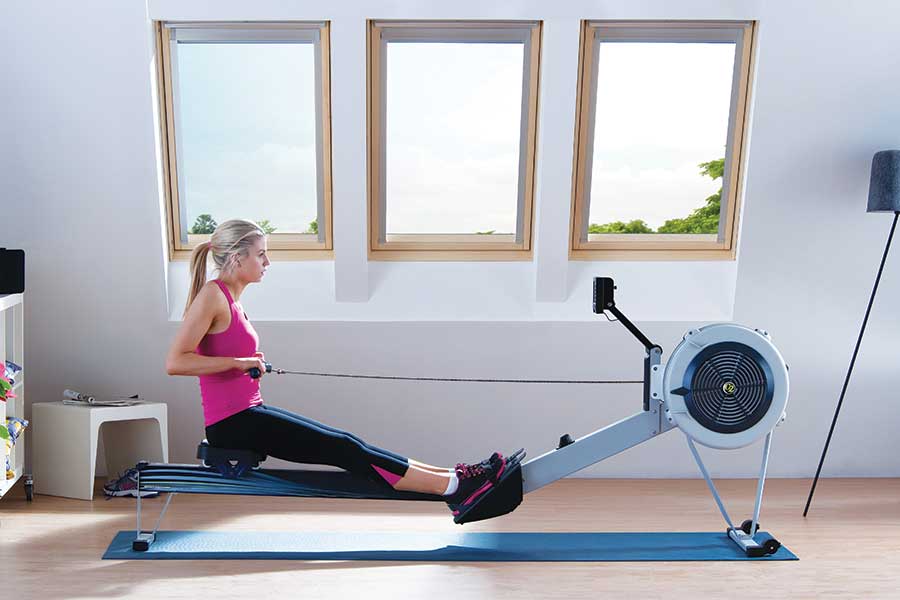 Roof lights
Also referred to as skylights or simply roof windows, these are encased in the roof slope. They are a cheaper option and usually don't need Planning Permission, but always check. They can be fitted in a day and you can add blinds and electric openers. The electric openers can be powered independently by sunlight, in that case there is there no need for a mains connection. Nowadays you can of course connect your smart phone or computer to control the operation of the blinds.
Many roof lights also close automatically when it starts raining, a definite plus in our Irish climate! Blinds can also be installed on the outside, so you can have the window open and be shielded from the sun at the same time. To open them the roof lights can either pivot at the centre or be top hung.
There are many types and combinations of roof lights possible, with balcony windows becoming a popular choice. These allow you to gain more light from a relatively small opening; when you open the roof light a railing opens up left and right – while this is not a balcony per se it brings in much more air and light into the room than a standard roof light.
The balcony window can also open up to a real balcony, replacing a door. However any new access to an existing, adjoining flat roof will be considered a balcony and as such you will need to obtain planning permission. With balconies there are issues in relation to overlooking your neighbours and making the balcony safe (handrails).
In terms of installation, flashing will be required to create a smooth joint between the roof and the window; an insulated frame is then inserted into which the window and frame of the roof light is installed. Insulating around the window is very important but remember to allow the space to get ventilation, so a vapour permeable membrane is recommended to avoid condensation.
Note that remote control window openers and blind operators are worth serious consideration if you have more than two windows to control.
Sun 'tubes' or 'tunnels'
For cupboards/walk-in closets, access areas such as corridors, or in bathrooms a more recent third option is the 'light tunnel'. These are stainless steel or aluminium cylinders, which transfer a large amount of daylight through a solid layer to a remote part of the house.
With a problematic roof conversion that cannot fully make use of roof windows or dormers, these mirrored tubes are now a possible answer. Installation is relatively straightforward and it is the most cost-effective option. They are however not really suited to habitable rooms as these require natural ventilation (window you can open) and more daylight than you could get from a sun tube.
The main downside is gaining access to the roof in order to clean the top of the sun tube; while they're devised to require minimal maintenance there's always the possibility of bird droppings, it's better to have self-cleaning glass.
Lighting up the rest of the house
Opening up the roof space may also offer an opportunity to throw new light on lower floors that had previously been in darkness. A new stairwell could have a roof light or a dormer above it, thereby bringing daylight down into the centre of the house. If there's enough head height at the gable end of the house to put the stairwell, a window on the side elevation is another possibility (see right).
A hybrid solution between a sun tube and a roof light is the possibility of building a window in your attic floor, below the skylight. This will allow the daylight from above to travel down to the storey below the attic. This must be done when the attic floor is being reinforced so a suitable casing is built for the window; needless to say the type of glass used must be especially toughened so it can be walked on. Make sure this 'floor window' isn't positioned where you'd naturally want to be putting a bed or dresser and that it doesn't affect privacy if the attic space is converted into a bedroom. Also consider putting it where the likelihood of it being walked on is slim, otherwise you'll find yourself cleaning it more frequently than you'd like in order to allow daylight to pass through.
Gillian Corry & Astrid Madsen. Additional information: Joe Fallon MCIAT www.joefallon.com; CHI Attic Conversions, www.atticconversions.ie; Michael Small MRICS www.architectsbelfast.com