A roof space conversion is an ideal method of extending your home. But even if you are fairly experienced in construction work, this is not a project to rush into without a great deal of thought
Building an extra room at the back of your house may not always be possible, especially if your garden is small. So why not consider the lower cost solution of extending into your roof space? Indeed, each storey of a house costs between 10% and 20% less to construct than the storey below. What's more, the messy work can often be completed in just six to ten weeks. Unfortunately a roof space conversion isn't as straightforward as it might at first seem; the project affects two floors and the inside of the roof space is usually an odd shape. There will also be a number of walls, water tanks, chimney stacks, joists and rafters to work around and they won't be easy to move should that be required. Cost will vary greatly depending on your circumstances but in general 15k-20k should cover most projects; the budget typically ranges from €895/£600 per square metre of floor area for a simple conversion up to €2,240/£1,500 per square metre for more complicated work. Load bearing walls generally do not need to be moved but there will be serious cost implications if they do. Note that the vast majority of roof space conversions will have at least two steel beams installed as standard procedure.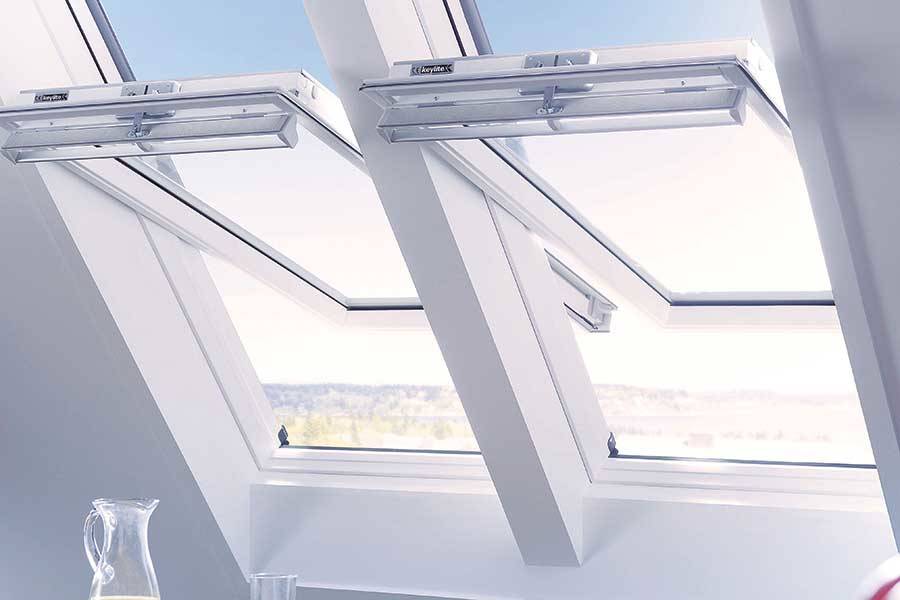 Suitability
The first task is to make a thorough inspection to assess whether or not your roof space is suitable for conversion. You will need to satisfy three requirements: sufficient headroom (see Head height limitations), strong enough joists (see Building Regulations) and a suitable stairway (see Stairs). You must also consider if there is enough 'floor area' available (where head height is 1.5m or more) for your specific needs. The advice and experience of a specialist roof space conversion company, architect or chartered engineer at the outset is usually a good investment to maximise the space and minimise the disruption to the rest of the house. Almost any house built before the 1960s will have a roof made of sturdy rafters and purlins (cross pieces). These are timbers that can be either relocated or replaced with steel beams by a conversion company, and this can be done relatively easily. Houses built more recently usually have prefabricated A or W-shaped frames called trusses, running the length of the loft. Rebuilding the trusses so that the roof is safe and the loft area clear can be done, but is a professional job and expensive. This is because all the timbers crossing from the rafters to the ceiling joists are interdependent, and you cannot remove one without the risk of the roof collapsing. It's important to note that trussed rafter roofs are not designed to support any kind of weight, including lightweight items. Converting your trussed roof space for storage will therefore require some specialist intervention.
How much extra space?
That old dusty roof space could add as much as a third extra floor area to your home. Conversion companies will tell you the extra is usually 25% of the total floor area, i.e. half of the footprint of a two storey house, and that in a bungalow it will be 50% of the floor area. The 'floor area' is defined as that part of the floor where the head height is 1.5m or more.
Taking measurements
Check the dimensions as you measure up the roof space for your plans, but remember that the new or strengthened joists (which you will almost certainly need), the floorboards, and the ceiling plaster, will all reduce the available height by up to 200mm. As a rule of thumb, if you measure the height from the top of the existing ceiling joists to the bottom of the highest point underneath the rafters and this is less than about 2.5m then you will not be able to meet the regulations on headroom, except by raising the whole roof or lowering the ceiling height below. In general, two thirds of the floor area needs to be 2.45m high for it to be considered 'habitable' (see Head height limitations). The simplest way to achieve ceiling height for habitable status is to add one or more dormer windows, effectively increasing the height of parts of the roof, but this could require planning permission (see Planning Permission). Reducing the ceiling height below is unlikely to be practical as you will need to retain comfortable head height for that room to be useable. Raising the roof will be costly as it will need to be replaced, that is, stripped down and built up again from higher gable walls. A lower cost solution to this is prefabrication and there are companies in the UK specialising in this. The entire roof space, including internal walls and plumbing, and the new roof is built off-site. The whole lot is then installed with a crane after the dedicated portion of the roof has been cut out. As well as measuring up and drawing the roof space itself, you also need an accurate detailed drawing of the floor below. Do this in ink so that you can pin sheets of tracing paper over it while you experiment with different layouts for the roof space. Vertical sections through both floors are also useful – especially around the proposed site of the stairs. A cardboard model may also help.