Looking for new windows and doors in Ireland? Here are the main things you need to check for when window shopping.
In this article we cover:
Building regulations
Designing the house with windows in mind
Specification
Practical issues
Tips on choosing a supplier
Delivery and fitting
Watchpoints
When deciding which windows to choose, you must first and foremost ensure you satisfy any requirements stipulated when receiving planning permission and ensure you satisfy local and national Building Regulations.
There are ratios to consider and minimum overall U-value parameters you will have to abide to, which your window retailer should be aware of. Check for yourself the technical guidance documents (ROI) and technical booklets (NI). The ratio of wall space to windows needs to be carefully checked and balanced to ensure you encapsulate the views and light but also balance this with energy efficiency as set out in the building regulations. For more on this topic see this article comparing double versus triple glazing.
Thereafter you'll need to consider the following:
Aesthetics
Windows are often said to be the eyes of a house and aesthetic considerations should be a priority. Get them right, and they will be the jewels in the crown of the building façade, in terms of appearance and their key role in regulating heat flow into and out of the building. Get them wrong, and they will leak valuable heat.
One aspect of this which may or may not be of importance to you is keeping a seamless line between the frames of windows that open and ones that don't. Some companies are able to make these match (same thickness). For a contemporary look, there are now also frameless windows on the market – the entire window exterior is made of glass.
A related issue is double versus triple glazing; double is not as wide and heavy as triple and this may have a bearing on your house construction. Consider too that some materials have thicker profiles than others.
Also, if some of your windows are very large and wide they may not be able to be opened. Bifold doors in fact usually come double glazed due to weight. One way around this is to section off a top light in order to reduce the height. You could also make the window slightly narrower or split it in two.
These elements highlight why you need to address the question of a window supplier very early on, before the options become restricted.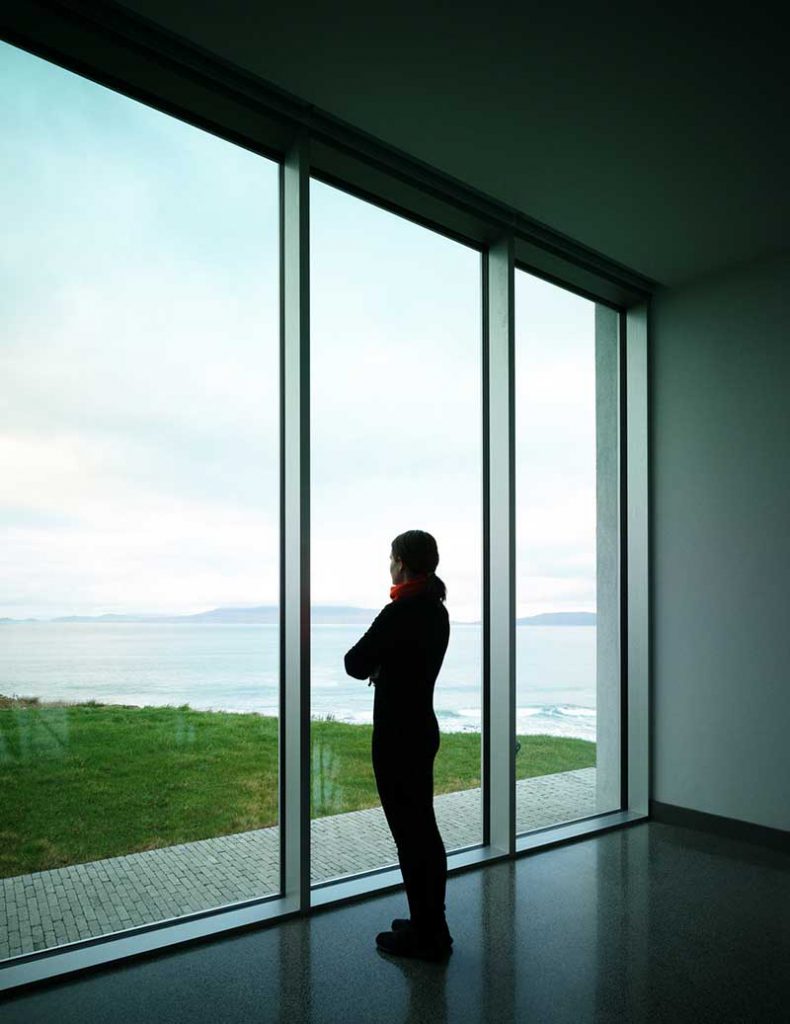 The frame colour is quite a difficult thing to visualise, especially if you have a lot of windows, and you may find it helpful to see a rendering of your finished house on screen and then try the various colour options. When the colour will be permanent, such as in aluclad or uPVC, it's important to get it right, as well as for the overall look of the house. Especially in these cases, consider checking the guarantees available in relation to maintaining colour density.
If you choose timber windows the frames will have to be painted. This is best done in the factory at the time of manufacture as it should ensure that they arrive on site sealed and not susceptible to absorbing moisture. Check the paint specification and treat with caution any suppliers who do not offer this option.
The industry uses a set of RAL colours, but suppliers are likely to accommodate other colour ranges too. You may however be charged extra if you don't choose a standard colour.
Technical specification
The way in which we design and construct windows and glazing has changed dramatically over the past 20 years. Windows have become a precision-engineered piece of building technology with a number of interchangeable features that can add significantly to overall energy efficiency.
Modern windows have a central role in controlling heat flowing into and out of a building. If this element is right, other benefits such as natural light and ventilation will follow. In most developed countries, windows are sold with an energy-rating label that lists the key essentials of their performance such as U-value, emission level or e-coatings, solar heat gains, and air leakage.
Bear in mind too that it's not unusual for a single building to have different types of glazing on each elevation. If you design to Passive House standards, you will more than likely be advised to take this approach.
When comparing technical parameters, the basic point to remember is that there's a big difference in performance between the glass on its own and the overall window with frame.
In the case of U-values, (the measurement of rate of heat transfer between outside and inside), the figure for the glass only will always be quite low, often between 0.5-0.8 W/sqmK. The lower the U-value, the better performing the window. When you factor in the frame, and how the sealing and thermal breaks are achieved, this increases the U-value substantially, to generally 1.5 to 1.2 for double glazed and 0.8 for triple glazed.
Interestingly, double glazing can provide U-values very close to those for triple, (which costs more), but the difference lies in the comfort factor. With double you will tend to get much more of a cold sheeting effect internally because the third pane and second gap of triple glazing help to soften the difference, and triple glazed windows are also more effective for sound insulation if that's a consideration. The usable space in a building increases with better comfort because, quite simply, people won't sit or use the space beside a cold window surface.
It is standard practice in colder climates for all windows to have a 12mm gas-filled cavity with sealed spacers to prevent the gas from escaping. If for any reason the gas escapes, the efficiency of the window will be reduced. This may not be detectable unless moisture displaces the gas and the window unit fogs up. This can happen with any air- or gas-filled multiple glazing units and effectively represents a failure of the unit.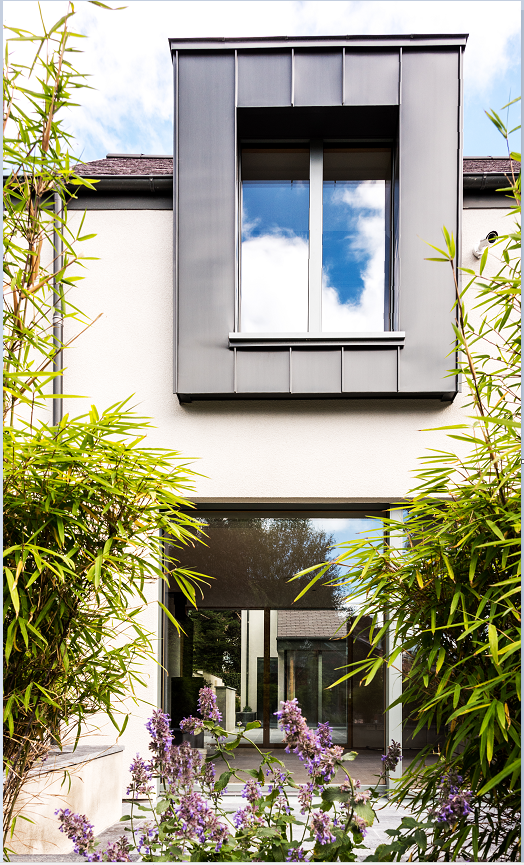 Consider too that double glazed will let more light in than triple. The G-value, which shows the amount of solar gain and is usually given as a percentage, for the glass only will give you a figure of 70 per cent for triple glazing and 90 per cent for double. With the frame included, the G-value generally falls to 55 per cent and 80 per cent respectively.
Whilst solar gains are usually considered to be beneficial, introducing free heat to the home, they're the cause of overheating in the summer months. With more daylight also comes more ultraviolet (UV) rays being admitted which will affect plants and will fade colour in fabrics and pictures. To minimise this effect a see-through UV film can be applied to the glass, or you could alternatively specify high tech glazing (see sidebar). Shading devices or overhangs also considerably help reduce overheating.
Driving rain and other environmental parameters will also have to be factored in, for example aluminium in coastal locations must be anodised. Consider too that if one side of the house will be more affected by the elements than others, e.g. prevailing winds, it may make sense to invest more in the window specification for that particular elevation.
Where relevant install security windows certified to BS PAS 24; existing glazing may be protected from being smashed with the addition of accredited adhesive window film.
Finally you'll find that the gas between your panes of glass will probably be argon because although krypton is better performing in U-value terms, it's about four times the price. Xenon gas is yet another step above on the cost and performance scale. The other alternative is to use a silica aerogel instead of gas between the panes, which is meant to replace low-e coatings and be highly insulative.
Whatever materials are used, good thermal breaks are essential if the overall window is to achieve high energy-efficiency ratings.
Practical considerations
The handing of windows refers to which side they are attached to and how they will open. Imagine yourself in the house using them and think through any problems there might be or in which direction they are best to go when opening one way or the other. For example, you don't want to have a door opening in such a way that it collides with a window if it is open at the same time.
In general, doors should open outwards so that they close against a seal, making a much tighter fit. Some windows are tilt and turn mechanism, others fully reversible. The latter may be easier to clean and operate.
Are the windows best to open outwards or inwards? That is, does the seal form a part of the opening section or does the opening section close against the seal? You also need to look and see how any rain that might penetrate round the edge of the window can escape. All of this requires close inspection of an actual sample; diagrams are helpful but don't tell the whole story.
Also with triple glazing the added weight means hinges and opening mechanisms need to be more complex, which contributes to their higher cost.
Some companies have a large range of window furniture, (handles, childproof locks etc.), others only one option. If they only give you one and you don't like it, ask if they can do a special order for you.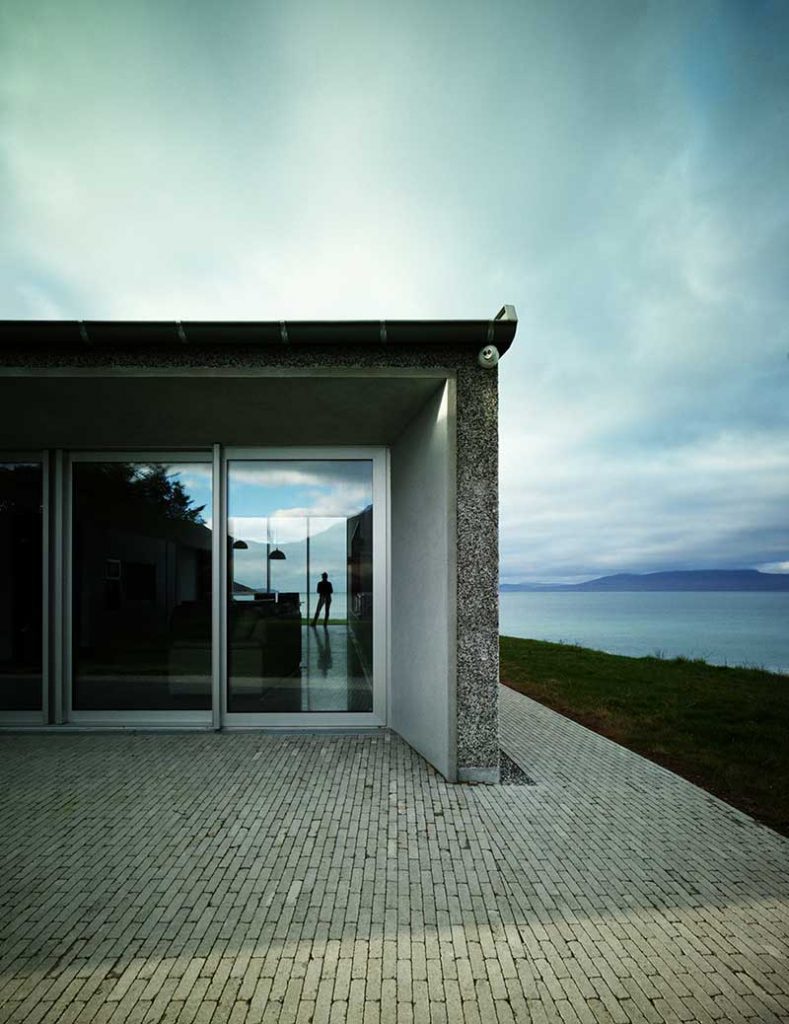 Last but not least self-cleaning glass is a tremendous advance for those areas that are hard to reach such as roof windows or where the 'wall' is mostly glazed. There is a coating on the external glass which reacts with daylight to break down organic dirt. When rainwater lands on the glass, instead of forming droplets it spreads evenly, running off in a "sheet" and in so doing carrying the dirt with it. You are then left with nice clean glass which dries without leaving streaks all for no effort, but, as you would expect, there is a cost involved.
A useful process to protect your deposit is called putting in 'escrow' where it is held by a neutral third party, (called an escrow agent), who works for both you and your supplier, and is often a solicitor.
Their role is to carry out the instructions agreed upon by both parties. The money is released when all the terms of the agreement are met. Remember that until the windows are literally secure on your site they can be re-possessed.
Tips on choosing a supplier
To help you select your windows, when there are so many factors to take into account, draft a simple spreadsheet to score each manufacturer and quotation on the key points that matter to you. These may be along the lines of: Design, Performance, Quality, Thermal Value, Installation Methods, Maintenance, Value for Money, Warranties for frames/glazing units/furniture and Manufacturer backup/service.
When you receive a quotation shut yourself away somewhere you won't be disturbed and go through it with a fine toothcomb. There are likely to be mistakes. It could be a window marked as opening the wrong way, an incorrect measurement, missing windows etc. You may need to undertake numerous revisions before getting the spec right. It's up to you to make sure there are no errors / that the order is placed correctly.
Note too that a manufacturer will be inclined to give you the optimum U-value for the style of window you are considering. Whilst this is a useful guide, your windows will be different. You may find that one window might be better and three the same, but the other 20 might be worse and so the overall U-value will be higher than that quoted for the example window. You can of course only judge this once they have got your window schedule and assessed each one.
Prior to ordering, before you finally sign up, you may wish to have sight of the certification for the following: U-values to EN 10077-2, Air Permeability to EN 1026 (aim for air leakage class 4 or better), Water Tightness to EN1027, Wind Resistance to EN 12211. These confirm that the product as described on the certificate has been tested to the standard given by an independent testing house. Other technical things to check for the presence of a soft low-e coating and insulated spacer bars.
Bear in mind too that you will be required to make a substantial deposit with your order, often 50 per cent, which makes doing your homework on your intended supplier all the more critical.
Delivery and fitting
Delivery is quoted at the point of order and given in weeks, but this doesn't allow for holidays. Some European manufacturers close for a month in the summer so check this.
The final part of the whole process, fitting the windows, is naturally critical and often included in the contract with the supplier because, understandably, they do not wish to be accused of supplying faulty windows when in fact it is the installation that is not exact.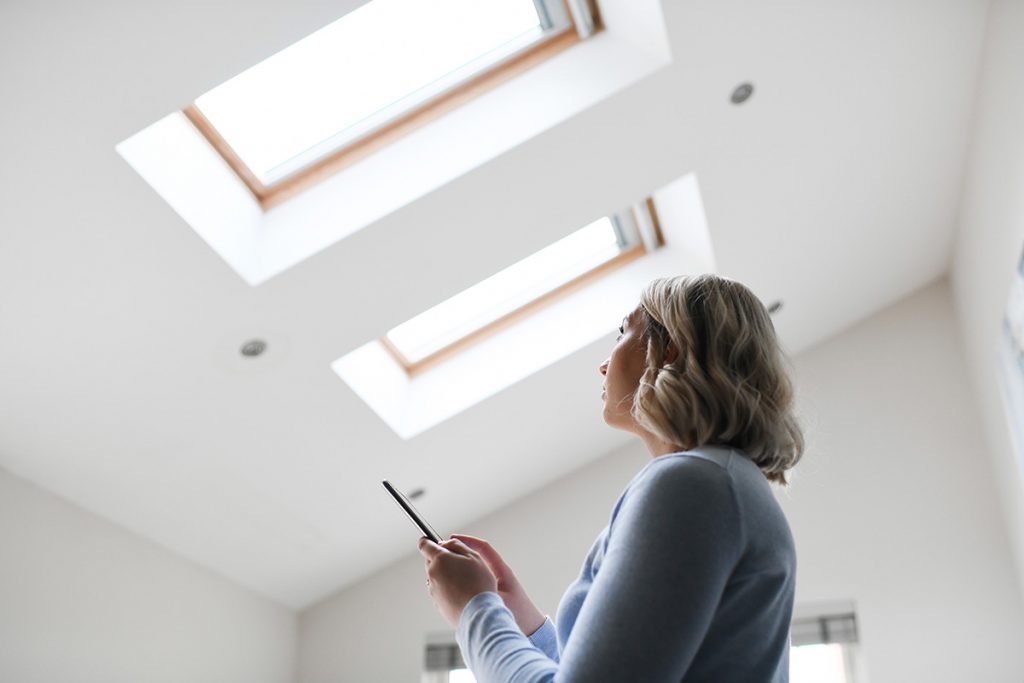 In fact the installation process is of crucial importance and absolutely critical to the performance and longevity of both windows and dwelling; in particular, good taping is essential. It's of little benefit having a window manufactured to achieve a thermal performance of 0.8 W/sqmK or less if it is leaking air at its fixing points.
As installation cannot be factory controlled in the way that production can, you are reliant on your installer to use the method best suited to the windows you have selected and the type of construction. The days of 'expanding foam and hope for the best' should be long gone and installation in cavity block work construction will not be the same as that for timber frame, for example.
Reputable manufacturers will include correct installation and testing (water hose test and air test), for each element as part of the contract but do not assume this, include it in your order specification. Any windows failing these tests should be removed and re-installed correctly. Above all, high performance seal design and attention to detail during installation will pay dividends.
Finally, remember that the windows and doors go in quite early in the build process, when there is still a lot of action and mess on site. It's therefore a good idea to protect them with a polythene cover for as long as you possibly can, both inside and out.
And of course, in the long run, looking after your new windows and doors will help to keep them at peak performance. Don't paint over seals, clean using recommended products and procedures and if damage occurs, repair immediately so that it, and any cost, can be kept to a minimum.
Don't forget about your doors!
Doors seem to be the forgotten element in the building fabric when it comes to insulation requirements. Even the Passive House standard certifies overall compliance without a Passive House door. The average single-panel timber or uPVC door hung at the front or rear entrance of the vast majority of properties has a U-value of 5.0W/sqm K. When you consider that windows can have a U-value as low as 0.25W/sqmK, with a little bit of thought and not too much cost, doors should at least reach 1.0 W/sqmK.
Insulated doors tend to be very heavy and require well-anchored hinges to ensure that they swing smoothly as they open and close. Newer models, made from glass fiber and laminates, have insulated cores, are considerably lighter, and can be hung using normal fixing mechanisms. Key elements to consider when insulating doors are their airtight seals and the way in which their mailboxes and keyholes are detailed.
Additional information
Paul Vajda, Lumi Technical Officer, lumiwindows.com, tel. ROI 048 25632 200, NI 03300415014
NSAI Window Energy Performance Scheme (ROI); window energy ratings also available from Kitemark, British Fenestration Rating Council and Certass (NI)