MMC, or modern methods of construction, is a catch-all term to describe everything from innovative building solutions to cutting edge materials. Here's a bird's eye view.
In this article we cover:
Different types of MMC, from building methods like ICF and glulam to materials like graphite
How to use modern methods of construction in your self-build
The benefits of using MMC in your self-build
The future of modern methods of construction
Building is a continuous process of innovation and development so all construction methods were at one time regarded as MMC, such as first-generation timber frame.
In this specialised world of acronyms, developers are perhaps best known for their adoption of MMC, in the form of modular construction. When structural components are built off site they tend to be of quality and delivered at speed, and, the more a uniform product is replicated on site, the lower the overall cost.
But self-builders have also been at the forefront of adopting new technologies, even though most projects continue to use traditional methods that require a high proportion of on-site labour.
Types of MMC
As defined by a recent report by the UK government, MMC premanufactured structural systems can either be 3D or 2D, the latter referring to whole wall panels complete with windows, insulation and external cladding.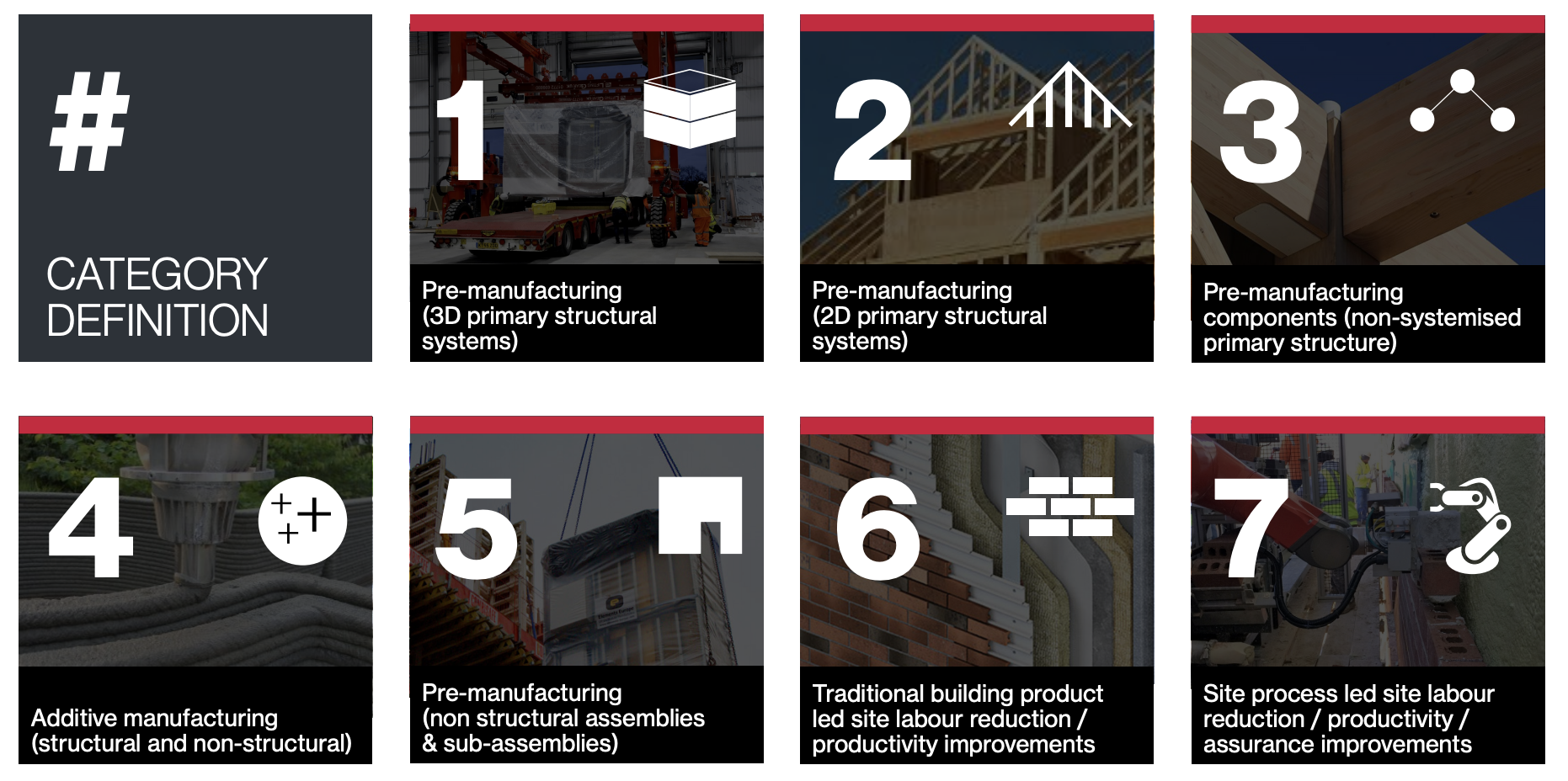 3D systems are volumetric or modular. Ready-made pods, which could be anything from a shower room to a storey of a house, are set in position on site. A marginal development is the 3D concrete printing of entire houses, a proven but developing method of construction.
Entire house systems include CLT (Cross Laminated Timber) and HBE (more lightweight than CLT and made of glulam timber components) which are two legotype or "assemble on site" methods, similar to the more established method of wall and roof SIPs (Structural Insulated Panels) which are essentially interlocking preinsulated OSB boards.
ICF (Insulating Concrete Formwork) is another wall, and sometimes roof, building method whereby interlocking hollow EPS blocks are filled with concrete and reinforced with steel.
In fact materials commonly used in MMC systems are not necessarily new. For instance, systems and materials currently accepted by the UK's National House Building Council (NHBC) also include lightweight steel modular frames, timber frame systems, green oak frame systems and lightweight building blocks including those made of clay or concrete block systems that form part of proprietary single leaf systems.
But in the self-build sector, premanufactured components are most common. These are made off site but do not form part of a systemised design.
Structural applications popular on self-builds include engineered joists and precast concrete floors, prefabricated composite lintel systems and thermally efficient foundations. The use of sustainable structural products have also been widely adopted by self-builders in the form of engineered wood made into panels and beams.
Non-structural premanufactured components, e.g. wall or roof cassettes and non-load-bearing volumetric pods such as kitchens, bathrooms, utility rooms, etc. are less popular.
Innovative materials also fall within the MMC categorisation. These include graphene (strong and thermally efficient additive – EPS is typically coated in this material for cavity wall full fill bead insulation), aerogel (insulant), bioplastic, translucent wood, hydro-ceramic, light generating cement, power-generating glass and thermoplastic carbon-fibre composites, all of which should become more widely adopted as they are needed.
Less applicable to self-builds are MMC systems that help with site productivity and health and safety such as the use of exoskeletons.
Is MMC the future for sel-fbuilders?
It is now widely recognised that no single aspect of MMC technology will provide all the answers and what works on one site might not work so well on another.
With the continued evolution of products and components, it certainly appears that 'traditional' forms of construction which usually means blockwork will continue to play an important role in house building, and site workmanship will remain vital in maintaining safe standards of construction.
A lot still depends on where you want to buy or build your new home. A city location for a multi-home development would benefit most from off-site MMC whilst a rural site for a single home would probably be best served by a hybrid solution.
As to what we might want from our homes in the future, who knows? It is fair to say that building trends come and go, some reappear and some rarely change – but cost, quality and availability are likely to remain the most important deciding factors.
We have seen some one-off projects with a high proportion of 2D structural system elements undertaken by early adopters, but the general feeling in a conservative industry is that most self-builders would prefer to see how off-site manufactured homes stand the test of time.
So it is likely that if MMC can deliver on its promises, future self-build projects will be more likely to adopt off-site manufactured systems. But most selfbuilders on single home sites generally want bespoke designs for unique houses which meet their family requirements and this is where MMC is unlikely to perform as well in terms of cost.
The conclusion is that the immediate future for self-building is very likely to be that of traditional buildings incorporating more MMC elements where they are required, reducing site labour and wet trades where feasible and incorporating more sustainable methods and materials.