Check out this kitchen island inspiration guide if you are thinking of adding one to your new or existing kitchen.
In this article we cover:
What a kitchen island is and what they're good for
Design tips and practical information to get it right
Top 10 kitchen island inspiration tips and advice with images
Self-builders often have islands at the top of their kitchen wish list. As the name indicates, an island is a standalone countertop unit. And these beauties not only look appealing but can be used for entertaining, dining, food preparation, extra storage, or a combination of these. They create a wow factor and a sociable environment in what is otherwise a functional space.
To maximise how much of it you can use, the most common shape for an island is a rectangle. Any other shape, such as a curve, could lead to costlier worktops and undercounter units. As an island tends to create a focal point, it's also a good design tool to help define the kitchen area in an open plan configuration.
From a practical point of view, most kitchen islands require electricity, for sockets (at the side, under counter or popup), smart technology, cooking or lighting. Many will need some form of plumbing, for a sink or dishwasher. Wires and ducting will have to run in the floor at first fix (early construction stage, before pouring the screed).
Kitchen island inspiration: Extra work space
You will without a doubt take advantage of the additional counter space that a kitchen island provides. You can even incorporate a built in chopping board if your main objective is to use it for food prep.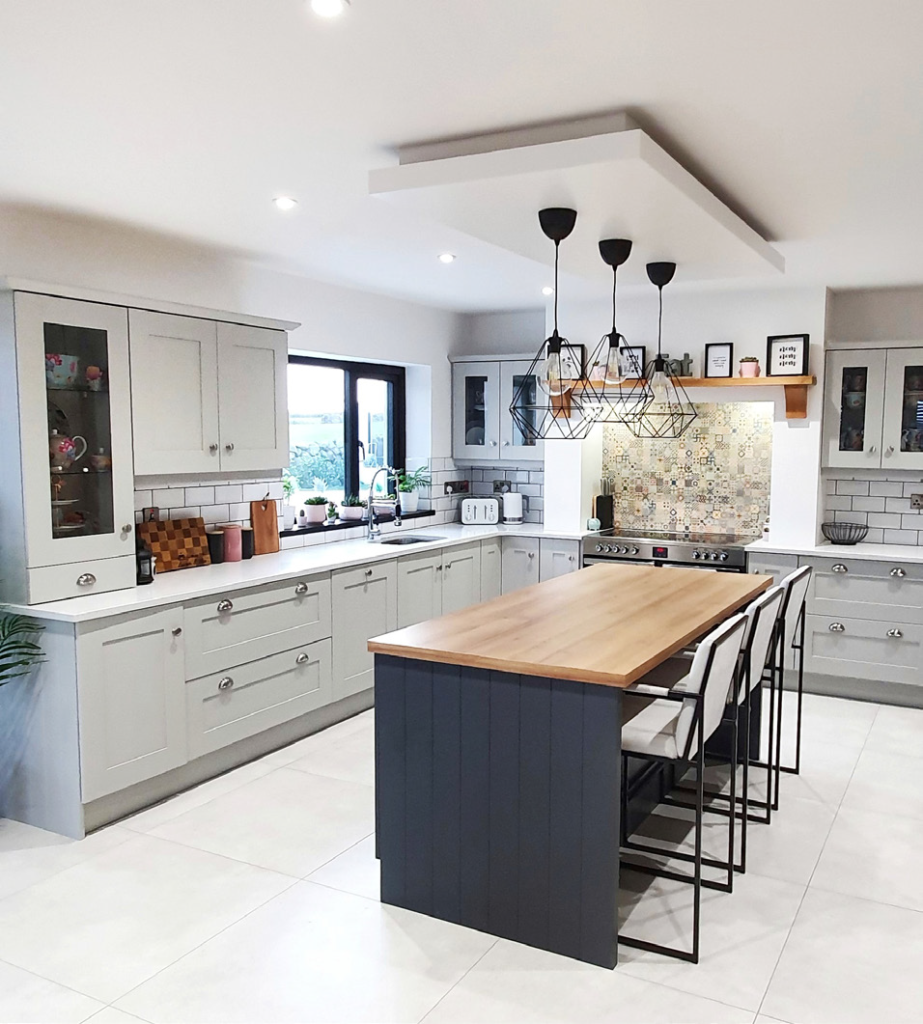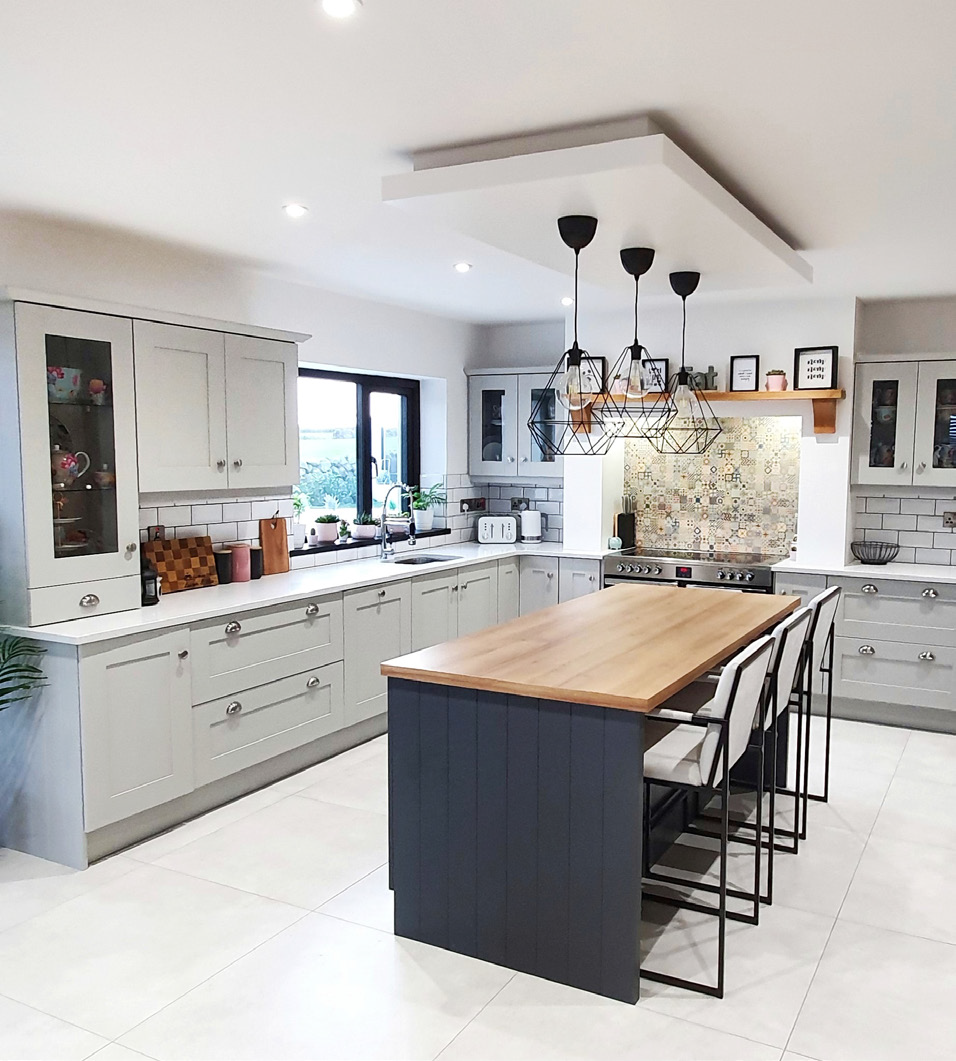 Ample seating
Whether you are entertaining friends or simply feeding your family, a kitchen island provides a more informal dining experience, letting you be part of the action.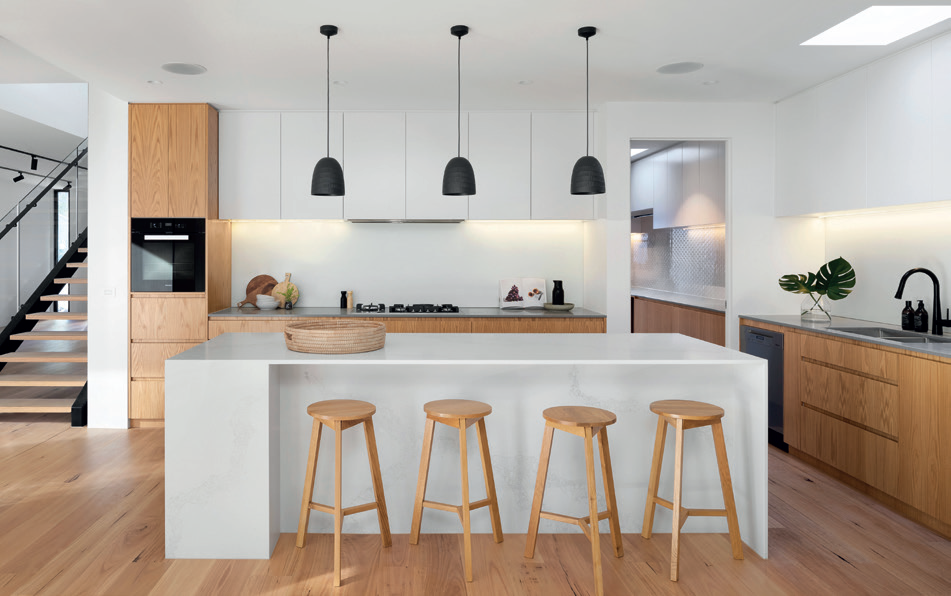 Extra storage
Incorporate creative storage solutions into your island for crockery, utensils, and other bits and bobs. Customise your island with accessible cupboards, invisible drawers, or built in shelves.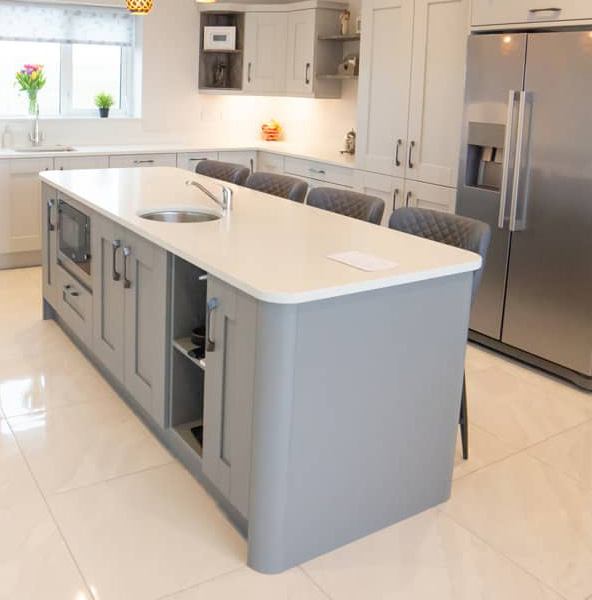 Add in a hob or a sink
Adding a hob to your island will create the ideal cooking zone for entertaining as you won't be turning your back to your guests when frying or otherwise sautéing. A sink equally provides a space for you to interact better with your family or friends. Sinks tend to be more common than hobs for islands because with cooking comes the mess, and the need for an extractor fan.
Extractor fans
To eliminate moisture, smoke and odours, you'll need to invest in a good extractor fan. If you have the hob in the island, the high end option is the downdraft extractor. Ceiling hood extractors jutting down from the ceiling are also possible, as are pop up ones from the island. The correct pipework will need to be installed early on in the build – make sure your electrician knows what type of fan you want.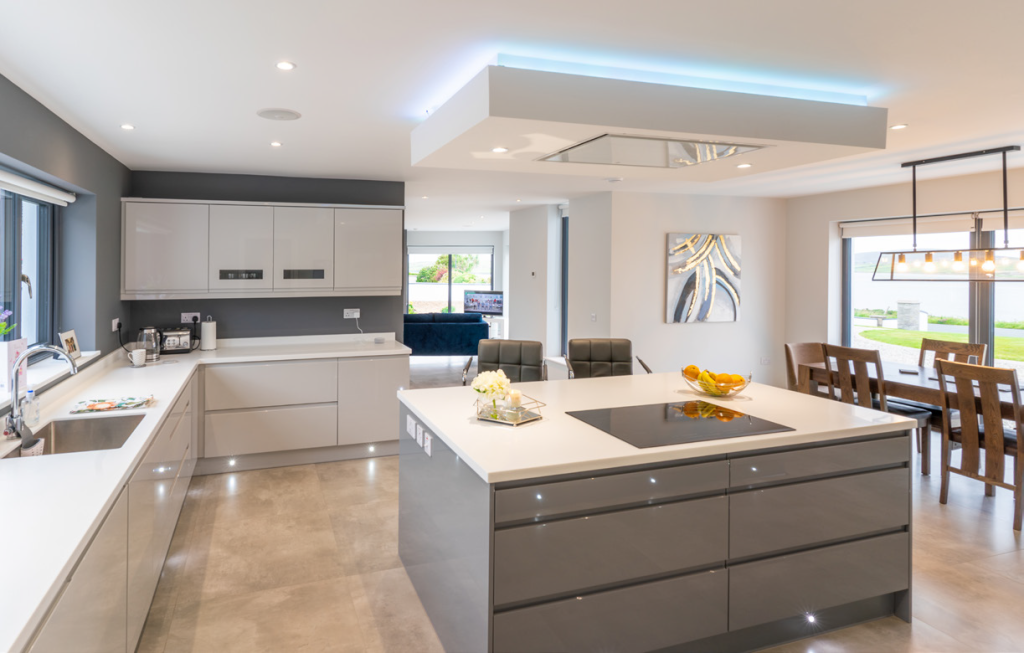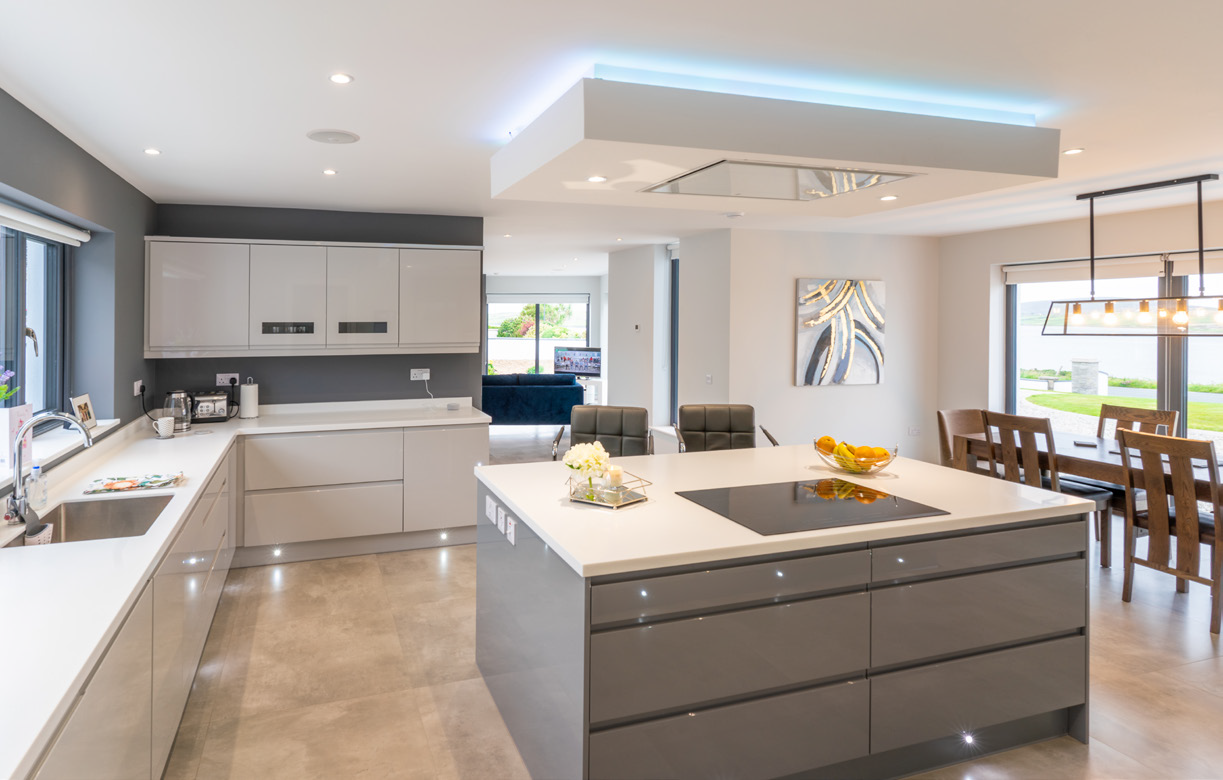 Additional appliances
When it comes to appliances, there is no limit to what you can add to your kitchen island. You can integrate a dishwasher, a fridge, an oven, or a microwave. The trick is you need to know where they will go so you can plumb for them at the early stages of the build.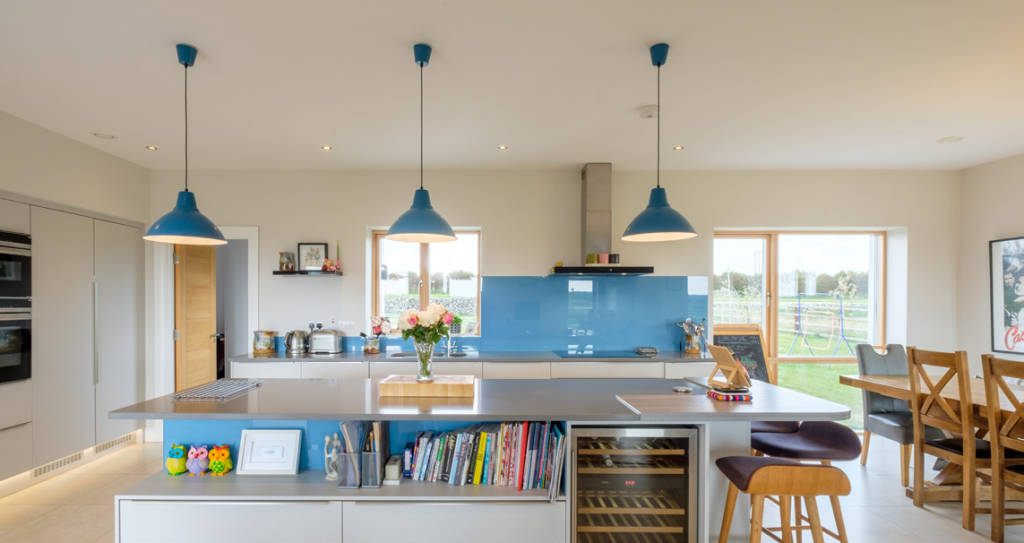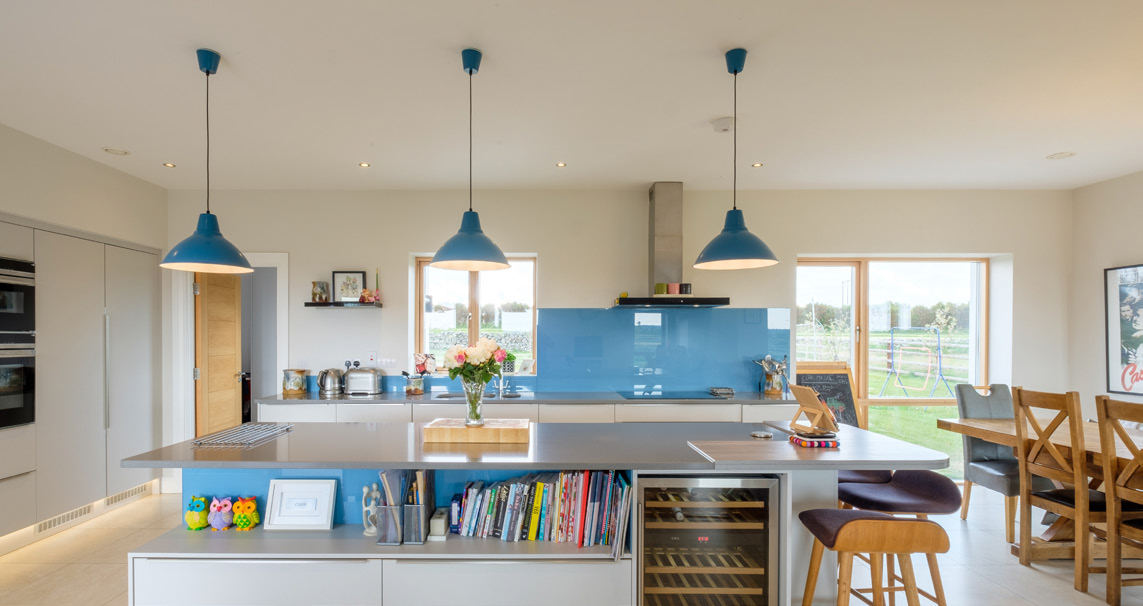 Give it a pop of colour
Use your island as a focal point by adding some colour and making it stand out. You can choose a colour that complements your kitchen, makes a statement, or is simply eye catching to help make your space come alive.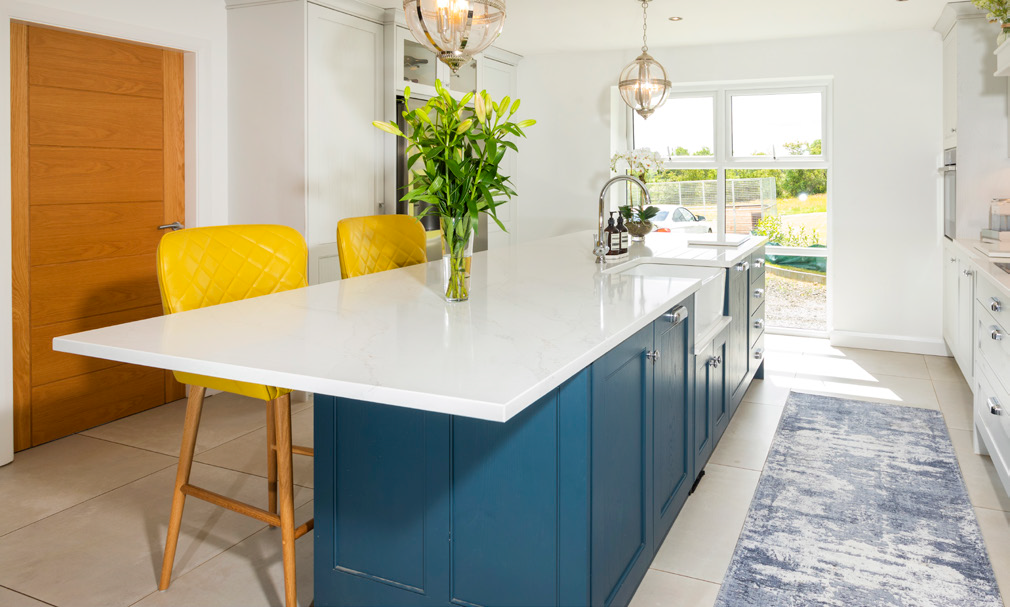 Light it up
Include lighting in the form of an overhead pendant light, in built lighting in the taps, in the drawers or built in undercounter to amplify the entire space. LED is the norm, and there are now many colour options to choose from.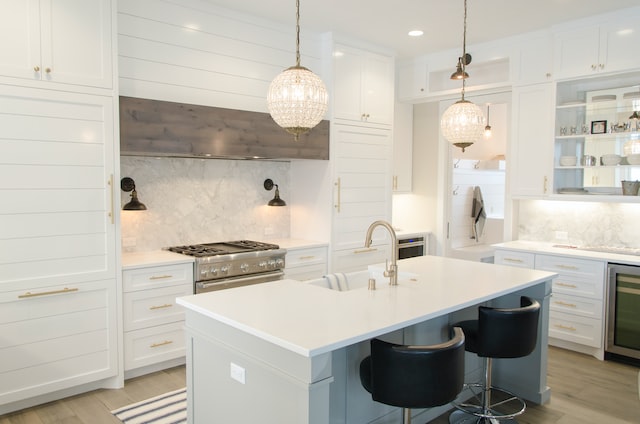 Slim & Narrow or Big & Bold
The average size for an island is 2m by 1m but if you want one solely for the extra countertop and storage space then a slimmer 700mm to 900mm may work (standard appliances are sized 600mm deep so you need room to fit and plug them in). If you have the space (and budget) you might want a large kitchen island to be the talking point – in that case if you're going for a width above 1.2m consider seating on the other side.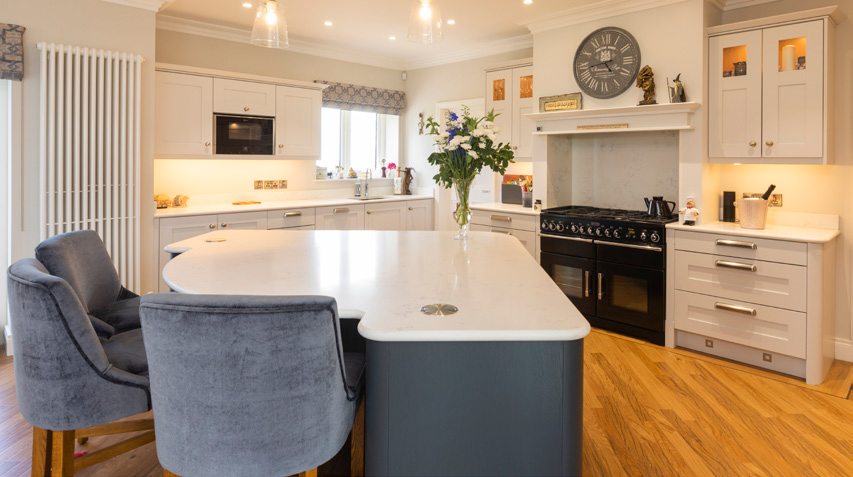 Portable & Versatile
Not all kitchen islands have to be stationary. If you have or want a smaller kitchen, you may prefer a kitchen island that can move around to allow for more space when necessary. But that means no fixed plumbing or electrics.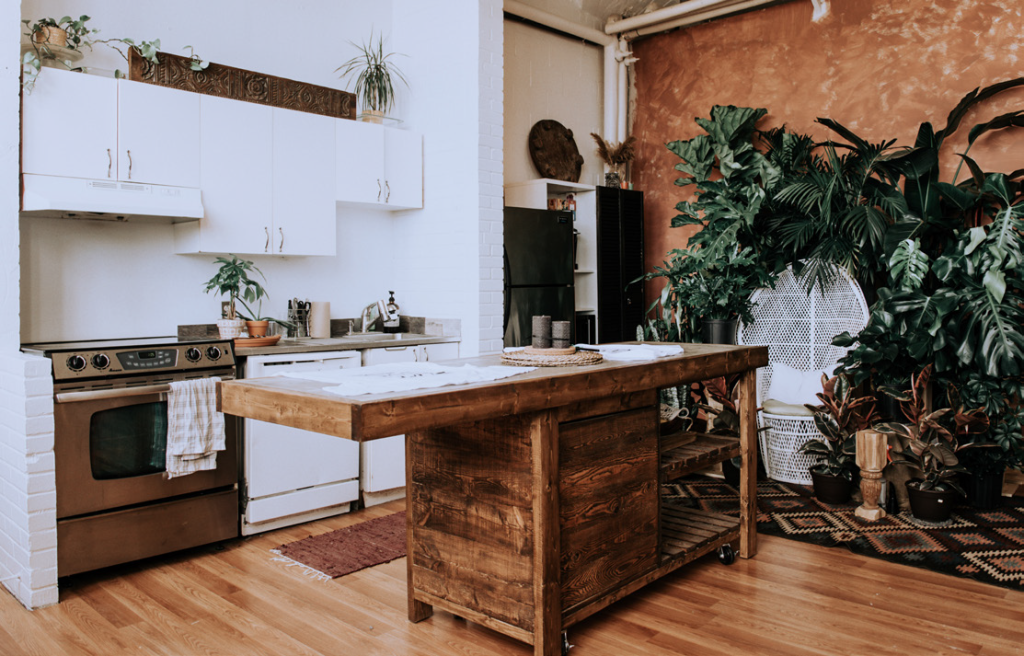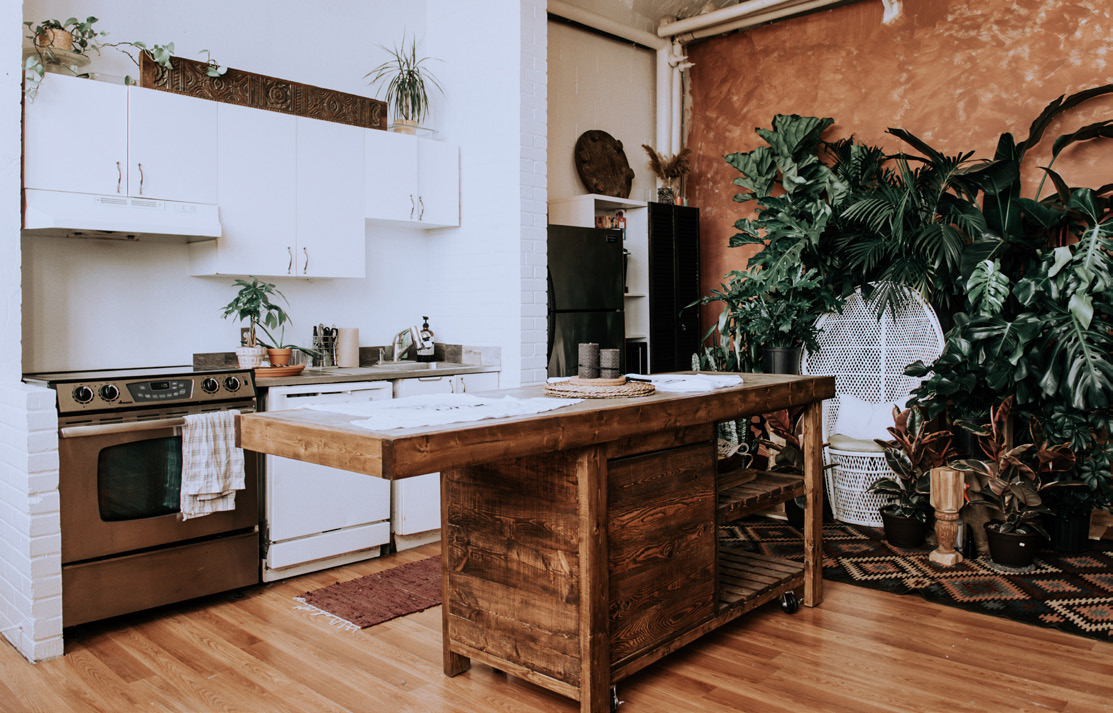 ---
Try our new 'Selfbuild Cost Calculator'. Fill in details and instantly get a rough estimate for your project