Thanks to advances in technology, there's more
than one way to build a house. Here's
what's on the menu for building your walls.
In this article we cover:
An overview of what building options are out there
What's popular and available to build with in Ireland today
Ways to compare building methods
Indication of costs and timescales for each
Build process and how to maximise your chances of success
---
Even though blockwork remains the most popular way to build Irish homes, there are many building routes open to you as a self-builder. Advances in technology have significantly increased the number of methods to choose from, writes Ronan McKee, Director at FmK Architecture.
Choosing the right building method
Choosing your building method is one of the most important decisions you will make, and it is one to make at the very start of the design process. This is because how you will actually build your house will have a knock-on effect on the design, and vice versa.
For example, some products like Insulating Concrete Formwork (ICF) blocks and other manufactured materials will come in predetermined dimensions (length x height) and to save on costs, the wall or opening sizes, or floor to ceiling heights may be designed to work around these standard sizes so as to minimise cutting, waste and labour time on site.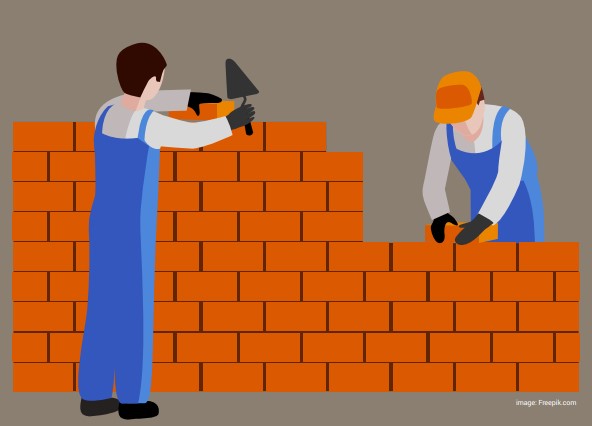 It holds true that the more bespoke and complicated the shape, the more expensive it will be to build, but other design considerations such as solar orientation, layout for space and light, as well as aesthetics will also help guide your choice of build route. In addition to this if you are aiming for a low energy or passive house, you will need to choose compatible methods, materials/ products and techniques in order to reach your goal.
In other words, depending on your design, some structural or design constraints may make one method of building more expensive or cumbersome than another.
For instance, curved walls are tricky to build with blockwork or timber, but relatively straightforward with ICF.
Cost considerations
Cost is indeed a major factor but with stricter requirements in terms of energy efficiency, especially in ROI, the difference between building with blockwork versus other methods is rapidly shrinking.
On the topic of energy efficiency, timber frame traditionally had the upper hand when it came to ensuring an airtight and well insulated build, as installation is the key to achieving a high level of energy efficiency, and blockwork can be more prone to human error than wall sections built off site. However, the gap in this is massively reducing due to greater thought process and detailing of junctions and thermal analysis by specialist practices and designers.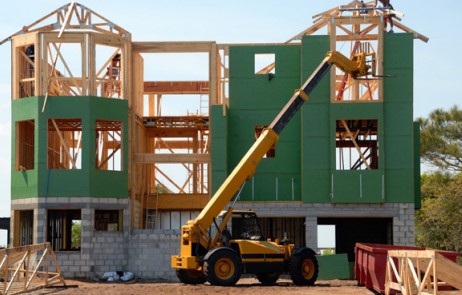 Indeed, all building methods can adapt to your plans and specifications. No one method is inherently better than the other. It's all about making sure the building method fits the design and whether you are deciding on a main contractor or direct labour (hiring the trades yourself) route. In addition to this it is paramount that you have all of the details worked out before you get to site.
Other factors
Other factors that could influence your decision are the availability and expertise of tradesmen. For instance, block layers may be in plentiful supply, but if you are asking them to do the insulation and/or airtightness make sure they are trained to do so.
You may also make a decision based on the building materials' credentials, including factors such as embodied energy to reduce your carbon footprint, vapour permeability and low VOC content for good indoor air quality, thermal mass for energy efficiency or simply wanting to build with a natural, renewable material.
Whichever build route you choose, make sure you have robust construction drawings, based on a well thought out insulation, airtightness, ventilation and thermal detailing strategy devised by an architect or designer who is qualified or well trained in low energy or passive house design. A good indicator of this is a Certified Passive House Designer or Consultant.
This is then well aided by finding the right contractor or tradesmen to build it for you; there is no point bringing in a low energy minded joiner or plumber/electrician at the end of the project. Correct installation and attention to detail must be got right from the start.
Having a qualified building professional (often the same person who put together the construction drawings) to check progress or any issues, as well as do quality control checks, will be invaluable. That's because the devil really is in the detail when you are on site.
On that topic, a word of warning. Don't fall into the trap of listening to tradesmen who will try to persuade you to downgrade the construction drawings/details to a more basic design. Their input may of course prove useful, but never change the construction drawings without consulting with your designer.
As with all aspects of selfbuilding, do your research and thoroughly double check references, getting at least three prices for everything. Once the design and details are set out and agreed, the contracts all signed, it should be plain sailing from there. In theory at least!