Jonathan Byrne of Co Longford chose an Avrame timber frame kit because it gave him cost certainty and a turnkey finish.
Plot size: 1.5 acres
House size: 102sqm
Bedrooms: 3
Project cost, all inclusive (excluding site cost): €250k
Heating and hot water: heat pump
Ventilation: natural
BER: A1
Sponsored Content
Alan Rowan of TuffHouse Eco Build got a call one day from a prospective client, who'd gotten his contact details from a happy customer. "Jonathan came to me recommended from word of mouth," says Alan. "He was looking to build an eco house and asked me what his options were."
"Considering what he was after I suggested he look into the Avrame kits. I was familiar with the company for the quality of its product, service and delivery times." Alan says timber in Ireland is grown too quickly to use in house building, which is why kits are usually imported from the Baltic region, where the cold growing conditions make the wood stronger.
"Avrame's sustainability credentials are excellent in that the timber comes from sustainably managed forests in Estonia; it's also kiln dried and treated for structural use," says Alan.
The Avrame house kit

Most Avrame kits are A-frames that see the roof double up as the walls, but the company also offers a Classic series with traditional apex roof above walls.
Jonathan opted for the Trio 100. It's an A-frame three-bedroom, one-bathroom 102sqm house which he chose to build with mezzanine area instead of full second storey. Total height is 8.7m.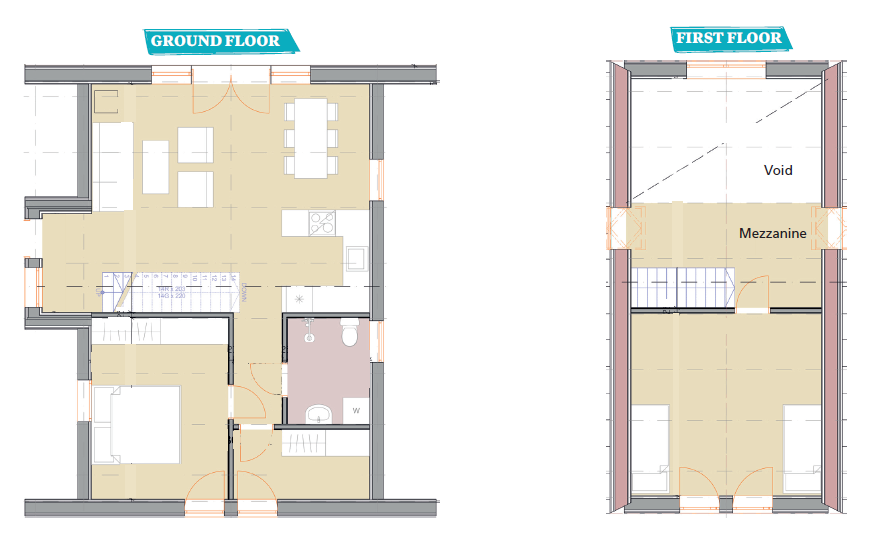 "Once the contract was signed, Avrame provided all of the structural calculations and Jonathan hired a local engineer, from Cunningham Design & Planning, to transpose them to Irish building regulations and submit the project for planning permission," says Alan.
"Longford County Council approved the application very quickly. The engineer then uploaded the construction drawings and all necessary paperwork onto the building control management system. The engineer took charge of the health and safety requirements for the design stage, and I took on the role of project supervisor construction stage."
Assembly
Working from Dublin at the time, Jonathan hired Alan to project manage the build from start to finish. The first step was to clear the site and get the foundations in, three 11mx400mm wide concrete pillars. Then came the floor base and timber frame assembly.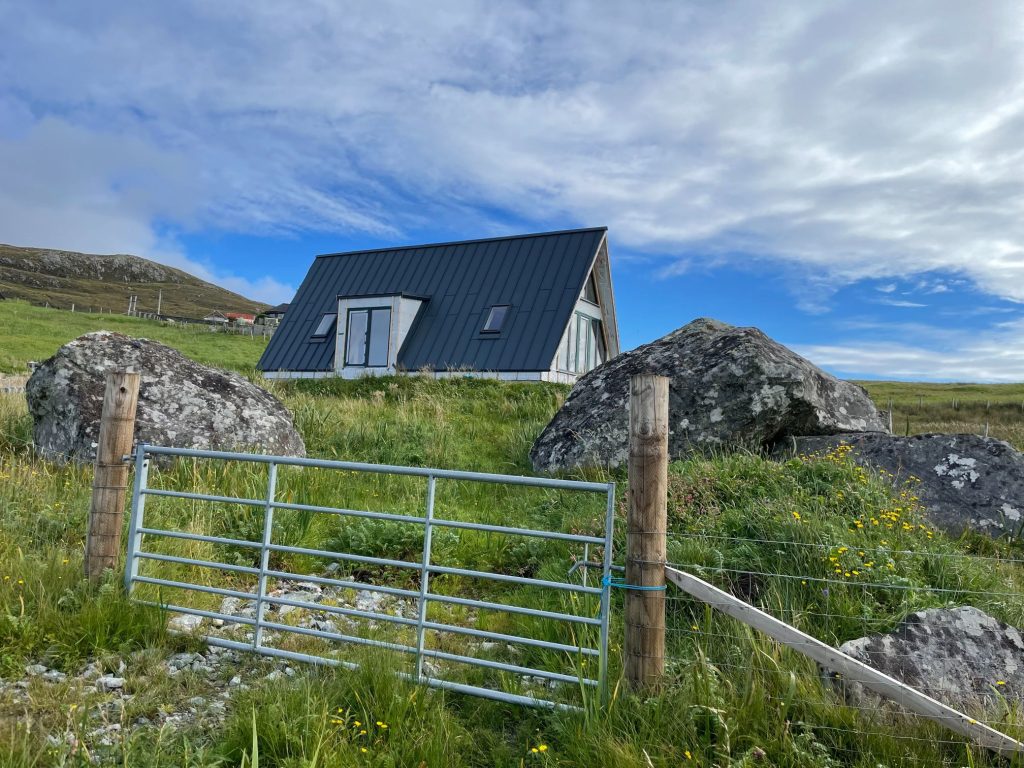 "In total, it took us 15 days to put in the foundations, assemble and erect the structure, and felt and batten the roof," says Alan. Avrame supplied the standing seam roof cladding, which Alan installed, while Alan sourced the timber cladding in Ireland.
Alan says that while assembling the kit yourself might be tempting, it is not a DIY job. He says it would be a very slow process for a novice. "I'd advise getting a local company that has experience in timber frame construction to erect any kit," he says. "All of the structural calculations are based on the correct installation, including fixings."
Completing the building envelope are the triple glazed, passive house standard windows and doors supplied by Avrame. But as they were manufactured off the plans, instead of based on the actual openings measured on site, Alan had to make adjustments to make them fit.
Spray foam insulation went on next, which Alan organised. There's 250mm in the floor and 200mm in the walls/roof. "Even thought spray foam is great for airtightness we also added a vapour barrier on the inside," says Alan.
The house is so well insulated and airtight that all it takes to heat it are two highly efficient electric radiators.
Finishing the house
Alan sourced the materials for all internal work which included plasterboarding, skimming, kitchen, bathroom, floor finishes, first and second fix. "From the first day we arrived on site to handing over the keys it took six months, which is half the time of a traditional build," says Alan. Jonathan came to site once a week and Alan gave him updates remotely.
To make sure the build would come in on budget, Alan gave Jonathan a choice of finishes from suppliers he works with, which Jonathan chose from a catalogue.
Which meant the only additional costs were in relation to finishing the outside, costing €15k. "We added a driveway, a deck. I had told Jonathan to allow 10 per cent for extras and that's what he used it on. We didn't run overbudget on the house itself." A dream turnkey finish.
---
Avrame: Sustainable and Affordable Homes for Everyone

Avrame homes come from Estonia in a kit, preinsulated. The cost of each house depends on the model, specification, whether the standard floor plans are altered, shipping costs, extent of groundworks and foundation type.
Check out Avrame house kits at avrame.com