Most grant aided contractors do not show "good performance", as the ROI government plans to invest €8 billion to 2030 in home energy upgrades.
A record number of contractors were removed from the Sustainable Energy Authority of Ireland (SEAI) contractors register in 2021, according to statistics supplied to Selfbuild by the SEAI.
291 contractors were deregistered in 2021 as compared to 113 in 2020 and 57 in 2019. The figure was 213 in 2017 and 220 in 2018.
To qualify for a Better Energy Homes grant, homeowners currently must choose a contractor from the SEAI's list of registered contractors to carry out their home energy upgrades.
However, homeowners have no means to check contractors' track records.
The Better Energy Homes scheme recently increased the insulation grant amounts on offer, among other measures announced as part of the government's €8 billion retrofit package announced in February 2022.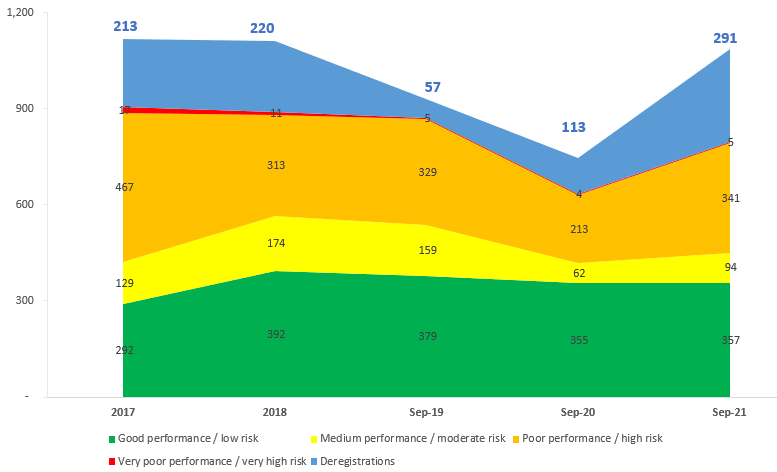 The SEAI said the 2021 deregistration figure was "higher than normal as no contractors were deregistered for long periods during the pandemic".
The SEAI's statistics refer to the number of inspections carried out in the previous six months. In September 2021 the SEAI had inspected and colour rated 792 contractors, 44 per cent of which showed poor levels of workmanship and were "high risk". Less than half were "low risk".
On February 14, 2022, there were a total of 1,331 contractors available to view on the online register.
The SEAI says the registration of contractors is "dynamic", and that typically there are more than 1,600 contractors on the register at any one time.
Grants system
The Better Energy Homes scheme partly funds measures such as adding insulation but can also refer to adding heating controls or solar thermal panels. The upgrades are meant to make your home more comfortable and cheaper to heat.
In 2017 the SEAI introduced a colour scale to rate the contractors taking part in the Better Energy Homes grant scheme that subsidises energy upgrades for all homes built before 2006.
The ratings are part of the SEAI's Quality Assurance and Disciplinary Procedures.
If an SEAI inspection identifies defects requiring reworks, then the contractor and homeowner are both notified.
However, the SEAI is not liable for any work that has to be redone.
The SEAI recommends that homeowners have a written contract for the works. The SEAI have a model contract for this purpose available here.
"Where a homeowner is dissatisfied with the works then this is a matter solely for them to address with their contractor," a spokesperson told Selfbuild. "The model contract includes terms to address such a scenario."