The Builder's Companion is a two part guide to building your home, starting with the pre design stage all the way through snagging and completion certs.
The author Philip Fitzpatrick is a serial self-builder, having built seven homes for his family over the years. He's also a chartered surveyor and builder.
This UK & Ireland Edition, (the author has editions for the US & Canada and Australia & New Zealand), was written in conjunction with an architectural practice in Donegal.
Fitzpatrick's tips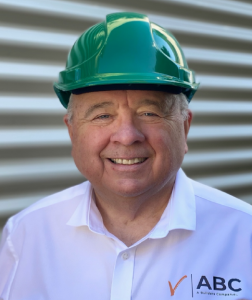 Fitzpatrick's books state that self-builders must start at the end. "It is counter intuitive but it means you must clearly set goals for where you wish to arrive and all efforts are made with this in mind," he said in an interview while promoting his book.
"You must decide on the quality of the home you wish to achieve and pick up issues and standards that will impact on this."
When asked to describe what it means to self-build he says it's a lot more than getting the tools out: "The home needs planning and design, zone and building approval, scheduling and cash flows, investigations into all sorts of technologies and endless discussions with people you had not previously heard of or considered."
He says that being able to carry out elements of the work is "great for the soul and for reducing costs but the mantra is – if you cannot do it, get someone who can".
Still, he says, you can get a lot out of the process. "You will personally grow and succeed at all sorts of things you did not expect to be involved with and this is all part of the journey. Who knows, you may save money and try it again."
Each chapter of The Builder's Companion is clearly laid out with tips and asides where he shares experiences on site. The accompanying Schedule and Charts Workbook is a welcome addition, which you will find within the Selfbuild+ Resource Bank.
The Builder's Companion Book 1: Zero to Planning Permission ISBN 9780645095876 and Book 2: Start Building to Completion Certificate ISBN 9780645095883, by Philip Fitzpatrick, Balcombe Bay Publishing, £14.99 each for the print edition, e-book also available on Kindle £0.99, abuilderscompanion.com