Bringing together 25 years of experience project managing extensions and renovations, architect and interior designer Denise O'Connor recently published The Optimise Home Renovation Planner.
The planner is a working guide to coach homeowners through the renovation process with tips and advice gathered from her experience working on hundreds of projects. "Always remember it's a vicious circle. Improving or updating one area of your home will highlight other areas that need work," says the architect.
"Without a plan, you risk starting a snowball effect of work needing to be done and little satisfaction. Separate works are unlikely to complement each other, often resulting in you wasting money. All this will negatively affect your day-to-day life, and you'll end up worse off than where you started."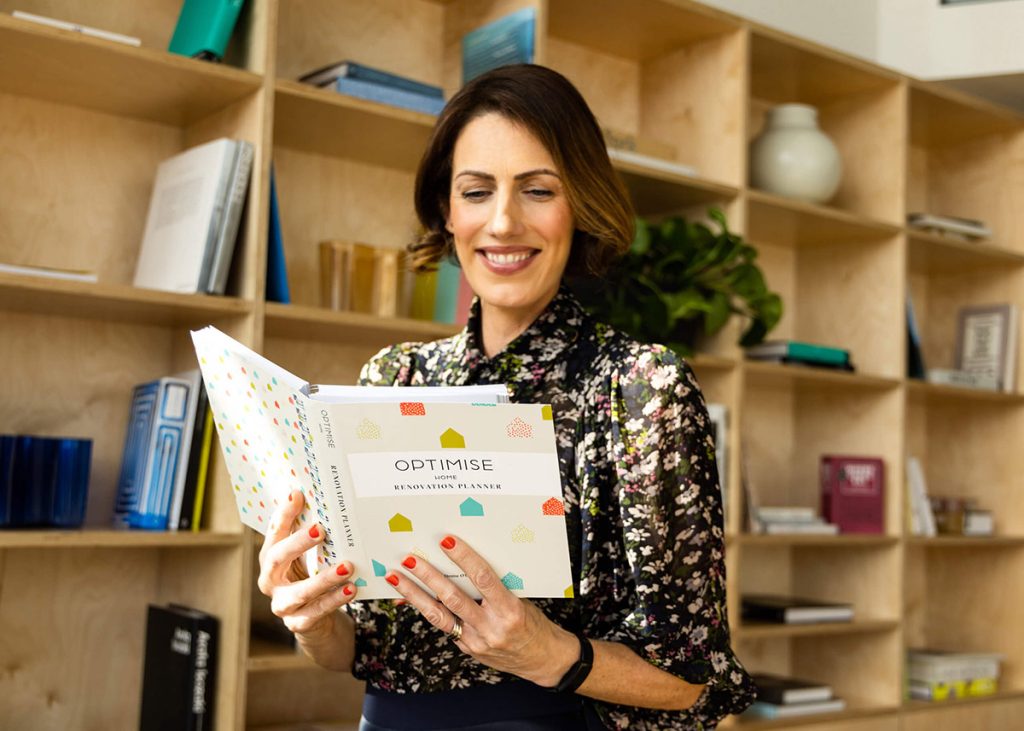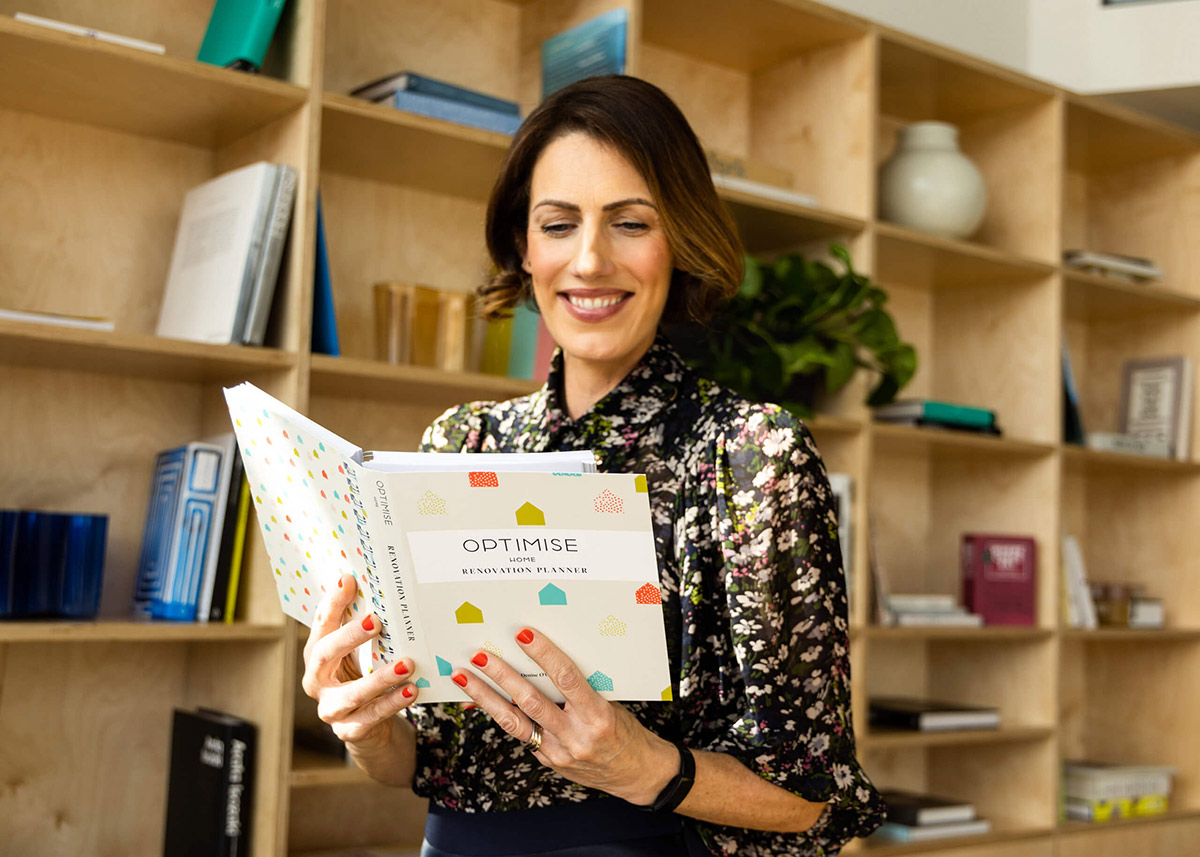 The guide is a build companion that breaks down the task of renovating your home into much smaller, manageable daily tasks. It's set up in sections for you to fill in, and is laid out as follows:
1. Start by writing your brief and getting crystal clear on your priorities.
2. Break the project up room by room.
3. Use the monthly calendar to plot the timeline for your project, noting any critical dates or milestones.
4. Using the example as a guide, fill out your project program to keep track of the work on a week by week basis.
5. Use the weekly overview to track what's happening at the start of each week.
6. List your top three priorities each week.
7. Break your top three weekly priorities into three daily tasks using the daily pages.
8. Use the daily notes section to track what happens each day. This section is also helpful for taking notes at meetings on site or with consultants or suppliers.
9. Use the address book pages to keep track of consultants, suppliers, contractors, tradespeople and other important names and addresses you need to remember. This will be a helpful reference long after the project is finished.
10.Use the Paint Specification section to keep a list of all of your paint colours and finishes.
11. Keep track of quotes and spending with the help of the budgeting sheets.
12. Use the snag list to help you carry out a detailed snag of the project once the builder is finished.
13. Use the graph paper to sketch your ideas.
The Optimise Home Renovation Planner by Denise O'Connor is published by Optimise Design, €25, www.optimise-home.com