Building a one-off house on a greenfield site in the countryside remains the most cost effective way to build a house, says the Royal Institute of the Architects of Ireland (RIAI).
In this article we cover:
Why new builds in the countryside are cheapest
RIAI member's view on how to encourage more renovations and high density housing
New report showing how ROI is one of the dearest places to build in Europe
How much inflation is added to build costs in 2022
Architects' lobby group the RIAI believes one-off houses in the countryside to be the most cost effective to build, reports the Irish Times.
"The lowest cost housing is building houses on greenfield sites outside our urban centres and, therefore, that's what we're generally getting, and while planning policy supports compact growth, affordability and viability is a really strong force," said Claire McManus, an RIAI council member who supports the development of higher density housing schemes and the reuse of vacant buildings.
"What counts in the system is the cost to deliver, the sales values, and self-selected local opinion. Building houses on greenfield sites is the cheapest – it gets the least local opposition, and the sales values are higher than anything else."
"But if we started counting all the other stuff that we say matters, such as the ability to survive without a car, or the permanent loss of agricultural land and hedgerows, and the cost of all of these car journeys, if we counted all of those things and brought them into the system in a real way, in a financial way, then we'd start to see the more sustainable development being possible and viable," she said.
She added that incentives would not necessarily prevent the development of unsustainable detached homes and low-density estates, but it might make them less numerous. "Probably you're never going to stop people from wanting to build a one-off house in the countryside but that shouldn't be the cheapest option."
The Irish Green Building Council (IGBC) warns climate action goals will be hard to achieve if Ireland continues to build large, detached houses. Even though homes are built to be low energy, the fact that they're bigger than ever offsets the efficiencies.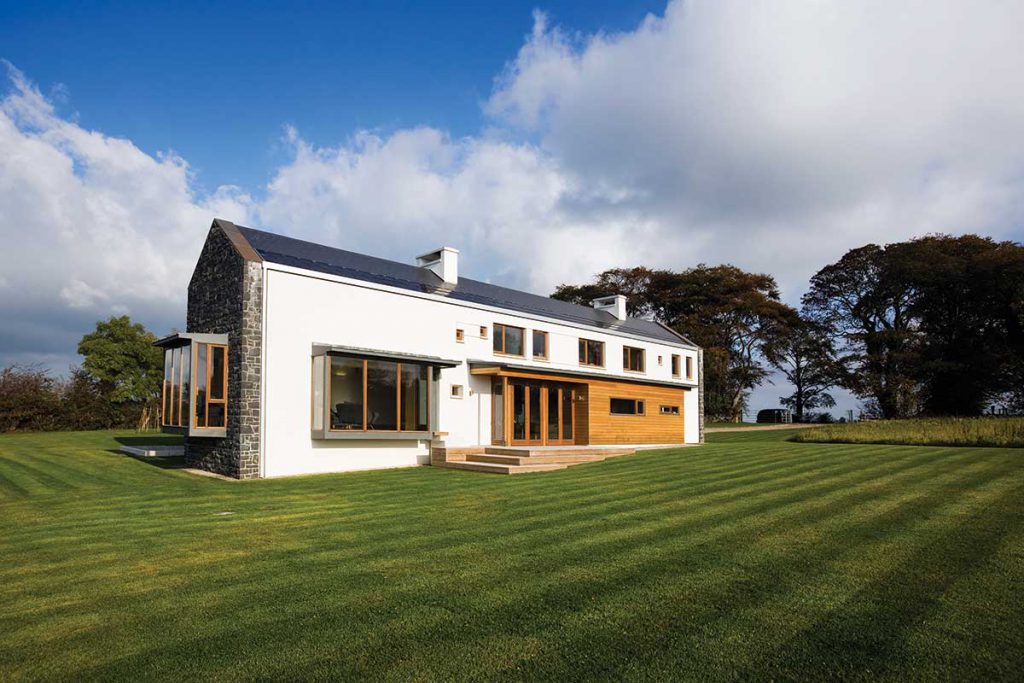 ROI dearest place to build
Despite this, new evidence shows it's over €130k more expensive to build social housing in Ireland than in other European countries.
The ROI government is paying up to € 138,000 more to build social housing than other European countries, according to an internal report by the Land Development Agency dated April 2021. The Business Post published the report, which compared the cost of building in Naas to similar housing projects in France and Germany.
As inflation continues to hit building costs, developer homes cost about €20,000 more per new unit in 2022 than in 2021, house builder Cairn Homes said in a trading update. The house builder said that even though inflation persisted into the second half of 2022, it had eased compared to earlier in the year.  
"The cost of building new homes in Ireland therefore remains significantly elevated compared to two years ago with our build costs having increased by about €35,000 per new home in this period," the statement said. Their homes are highly sought after by first time buyers with 1,526 new home sales in 2022, up from 1,120 the previous year. The company is registering healthy profits.