20 to 30 per cent of build costs can now be financed by ROI state initiative, as the First Home Scheme extends to self-builders.
In this article we cover:
Who qualifies
What self-builders are eligible for
How to apply
How much financing is available
First-time self-builders are eligible to apply for the First Home Scheme from Wednesday 20th of September, 2023.
Minister for Housing Darragh O'Brien announced the First Home Scheme's extension at the National Ploughing Championship 2023 today, Tuesday September 19th 2023. The move had been announced a year ago and had been expected to be rolled out at the end of 2022.
How it works
The scheme provides financial support to borrowers who could not otherwise build their new home after combining their available mortgage and deposit. It operates in the same way as the First Home Scheme for those buying a new build.
The government-backed shared equity scheme will provide up to 30 per cent of the total build cost, which can be added to a self-builder's mortgage and deposit. Those availing of the Help to Buy scheme can only see 20 per cent of their project financed.
The shared equity scheme is a zero-interest loan for the first five years. From the start of year six until year 15, a 1.75 per cent service charge applies. The service charge increases to 2.15 from years 16 and 29 and 2.85 per cent from years 30+. The service charge is fixed for the life of the equity facility.
You can buy out all or part of the equity share at any time. You must pay back your equity share at the current market value. If the value has come up, so has the equity share.
The site cost is excluded from the calculation; see example at the end.
The First Home Scheme application process runs in parallel with the mortgage application process so self-build mortgage applications have to be made separately through participating lenders.
The scheme is available to qualifying homebuyers and self-build customers who are taking out mortgages from AIB (including its EBS and Haven Mortgages businesses), Bank of Ireland or Permanent TSB. In ROI the cost of borrowing for a mortgage is currently around 4 per cent.
Eligibility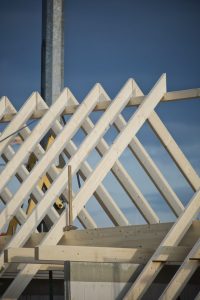 For the purpose of the scheme, a self-build is defined as a home built on a site by the owner(s) of the site, either through direct labour (self-managed) or a fixed contractor (construction contract). The home must be used as the principal private residence of the owner(s).
Among the conditions that self-build homes must fulfil are requirements to provide a Certified Build Cost and a Certified Valuation.
Self-build customers will have 12 months from the date of signing the First Home Scheme Customer Contract to draw down the First Home Scheme Equity Facility (subject to meeting all conditions). They will have a further 24 months from the date of drawdown to complete the build of their new home.
The house can be detached or semi-detached and can be single-storey or have multiple floors, subject to planning permission.
There are build cost caps depending on where you are building. The caps per local authority are:
€475,000 ceiling for Cork City, Dublin City, Dun Laoghaire/Rathdown, Fingal, South Dublin, Wicklow.
€425,000 ceiling for Cork County, Galway City, Kildare and Meath.
€375,000 ceiling for Galway County, Kilkenny, Louth, Limerick City & County, Westmeath.
€350,000 ceiling for houses in Laois and Waterford City and County.
€325,000 ceiling for houses in all other local authorities.
The scheme is making €400 million available, to facilitate the purchase of up to 8,000 homes over a five-year period, subject to demand.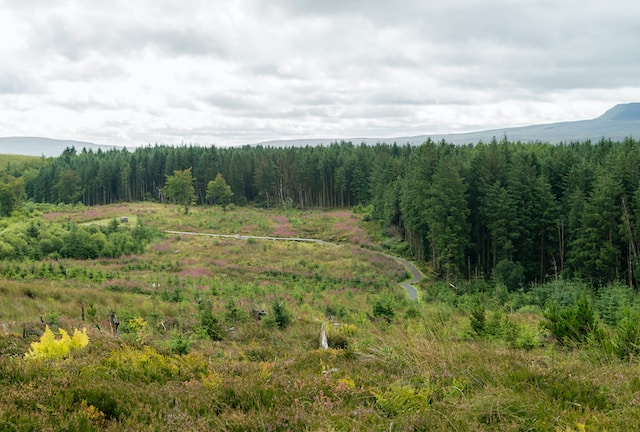 The First Home Scheme is a collaborative initiative between the ROI Department of Housing, Local Government and Heritage and participating lenders – Bank of Ireland (BOI), Permanent TSB (PTSB), and AIB Group (AIB, EBS, and Haven Mortgages).
Examples
The First Home Scheme aims to bridge the gap between the available mortgage, deposit and the build cost of the new home. Example below:
First-Time Buyer income
€50,000
Maximum borrowing (4x income)
€200,000
Property build cost
€280,000
Deposit – min 10 per cent (equity in the site can contribute to the deposit)
€28,000
Maximum that First-Time Buyers can pay without support
€228,000 (€200,000 plus €28,000)
Affordability gap
€52,000 (€280,000 minus €228,000)
Outcome
First Home Scheme can provide €52,000 in return for a 19 per cent* equity stake in the property.

*If availing of the 'Help to Buy' scheme, the maximum equity percentage available to a customer is 20 per cent of the build cost, otherwise it is 30 per cent
Example of redeeming your equity share for a self-build FHS:
Property built in September 2023
| | |
| --- | --- |
| Build cost | €300,000 |
| Site value | €100,000 |
| Total value (site + build cost) | €400,000 |
| FHS equity amount provided | €30,000 |
| FHS equity amount as percentage of build cost | 10 per cent |
| Site value as percentage of total value (€100k/€400k) | 25 per cent |
Same property valued January 2026
| | |
| --- | --- |
| Property valuation (house + site) | €450,000 |
| Site value to be discounted (25 per cent of €450k) | €112,500 |
| Amount used to calculate redemption payment | €337,500 |
| Redemption payment due to FHS (€337,500 x 10 per cent) | €33,750 |