Minister for Housing Darragh O'Brien announced first time self-builders, and new start applicants, will be able to apply for the ROI First Home Scheme "by the end of the year".

In this article we cover:
What the First Home Scheme is
Details of how the First Home Scheme will apply to self-builders
Why it's being extended to self-builders
Details of similar scheme in NI
Minister O'Brien told the Fianna Fáil Ard Fheis in September that he would extend the First Home Scheme (FHS), the government's shared equity scheme, to self-builders by the end of 2022.
The scheme can fund up to 30 per cent of the value of a home bought through a mortgage, or 20 per cent of the value if you use the Help to Buy Scheme.
---
First Home Scheme terms and conditions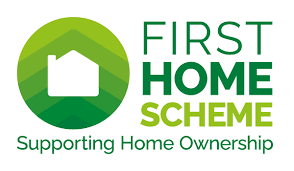 You must have at least a 10 per cent deposit and show that your lender will not extend credit for the full amount that you need. You must go through a participating lender (AIB, Bank of Ireland, Haven, permanent tsb, EBS).
There is a cap on how much the total value of the house can be, depending on the county: from €250k in more rural locations to €450k in urban areas.
The FHS takes an equity share in the home, meaning the FHS will own that portion of your home until you pay it back.
There will be no service charge (no interest) for the first five years and you can pay back the share (principal) in increments, without penalty. You can make two such payments in a calendar year and need an FHS approved valuer to give an up to date valuation of the property (which you will have to pay for), and declare where the funds are coming from to make the repayment. Any legal fees will be borne by you.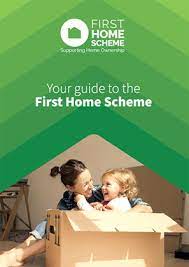 When you pay back a portion or all of the share owned by the FHS, you will pay it back against the property valuation. So if the house value has gone up, the euro amount to pay back will go up. But if the value fell, the euro amount to pay back decreases.
From year six, a service charge applies meaning you need to pay interest on the amount you owe the FHS. There's a scale of interest rates depending on how long you take to pay back the equity share: 1.75 per cent from year six to year 15, up to a maximum of 2.85 per cent after 30 years.
You are eligible as a first time buyer, or as a fresh starter meaning if you have previously purchased or built a property in ROI with a spouse, civil partner, or partner, and that relationship has ended, as long as you don't retain a beneficial interest in the previous property. If your first property was part of the arrangements during bankruptcy or insolvency proceedings, you can also apply for the FHS.
The minimum equity share the FHS will take is 2.5 per cent of the property purchase price, or €10,000, whichever is higher. You must pay back the equity share in full if you sell the house, switch to a non participating lender, the house is no longer your principal private residence or if the last applicant dies.
Extending the loan to self-builders
"I believe in owning your own home. And I believe that it is good for individuals. It's good for families, it's good for our communities, and it's good for our country," said Minister O'Brien at the Fianna Fáil Ard Fheis.
"My wife and I were lucky enough to buy a home and start a family. And it is a basic opportunity that I want for my daughter when she was she's growing up. A person earning a decent wage should be able to own their own small corner of this world."
However, when it was first mooted, the scheme came under criticism from the Central Bank and others, stating it was likely to fuel price inflation.
There is a co-ownership system in place in NI too, to help people buy a new build property, but it is not open to self-builders. Co-Ownership, the Northern Ireland's Executive's charitable delivery partner, can now share ownership on homes valued up to £190k (previous threshold was £175k).