A government-backed low interest loan scheme is being rolled out for those undertaking energy upgrades in their home, announced the Department of Environment.
In this article we cover:
How much you will be able to borrow
Who qualifies
When we can expect it to be rolled out, next steps
Homeowners who avail of Sustainable Energy Agency of Ireland (SEAI) grants will be able to borrow from €5,000 to €75,000 on an unsecured basis for a term of up to 10 years at low interest rates, the ROI government has announced.
The interest rates will be "significantly lower" than those currently available on the market, according to the Department of Environment, thanks to a government-backed interest rate subsidy underpinned by European Investment Bank (EIB) funding.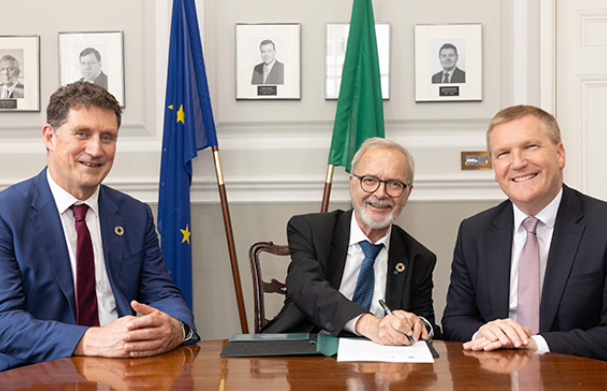 Homeowners will be able to apply for the loans by "early next year" through participating retail lenders. A spokesperson for the Green Party tells Selfbuild the scheme is likely to be rolled out in January.
Further details on the eligibility rules and other operational aspects of the scheme will be available then.
The loan will not be means tested. It will be open to anyone who wants to undertake an energy upgrade that qualifies for an SEAI grant, be it a deep retrofit (one stop shop) grant or individual energy upgrade grant such as adding solar photovoltaic (PV) panels or carrying out insulation work on some elements of the house.
"We have designed the loans with the needs of homeowners in mind," said Minister for the Environment Eamon Ryan.
"Access will be simple and speedy with an emphasis on reducing the administrative burden on homeowners accessing both loans and grants. This means that householders can concentrate more on making their homes warmer and more economical, not on the paperwork."
The scheme is the first of its kind for both Ireland and the EIB Group. The Strategic Banking Corporation of Ireland (SBCI) will deliver the €500 million scheme through participating on-lenders.
The SBCI is to announce an open call inviting lenders to participate.
Free energy upgrades continue to be available for those on some social welfare payments under the Warmer Homes Scheme, whereby the upgrades are fully funded and the SEAI organises the work.