There are many different types of insulation, from highly efficient plastic based products to natural alternatives. Here are your options in Ireland.

In this article we cover:
Choice between roll or batts
What on the menu: insulation types
Performance indicators for each type of insulation product
Applications, pros and cons for each
Other things to consider before choosing the insulation type
Rolls or batts?
The most common types of insulation can be categorised as being in rigid or roll form. The rigid forms tend to be boards used for walls, floors and as the backing on insulated plasterboard (the latter often PIR or phenolic foam), and those in roll form are more commonly used on the plane in roof spaces.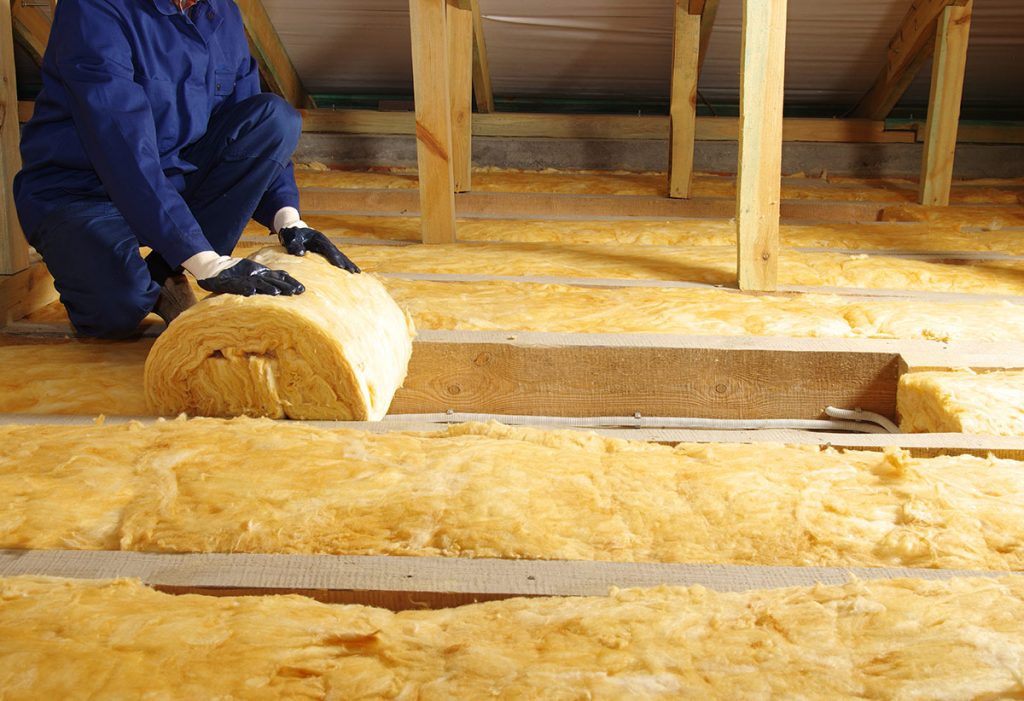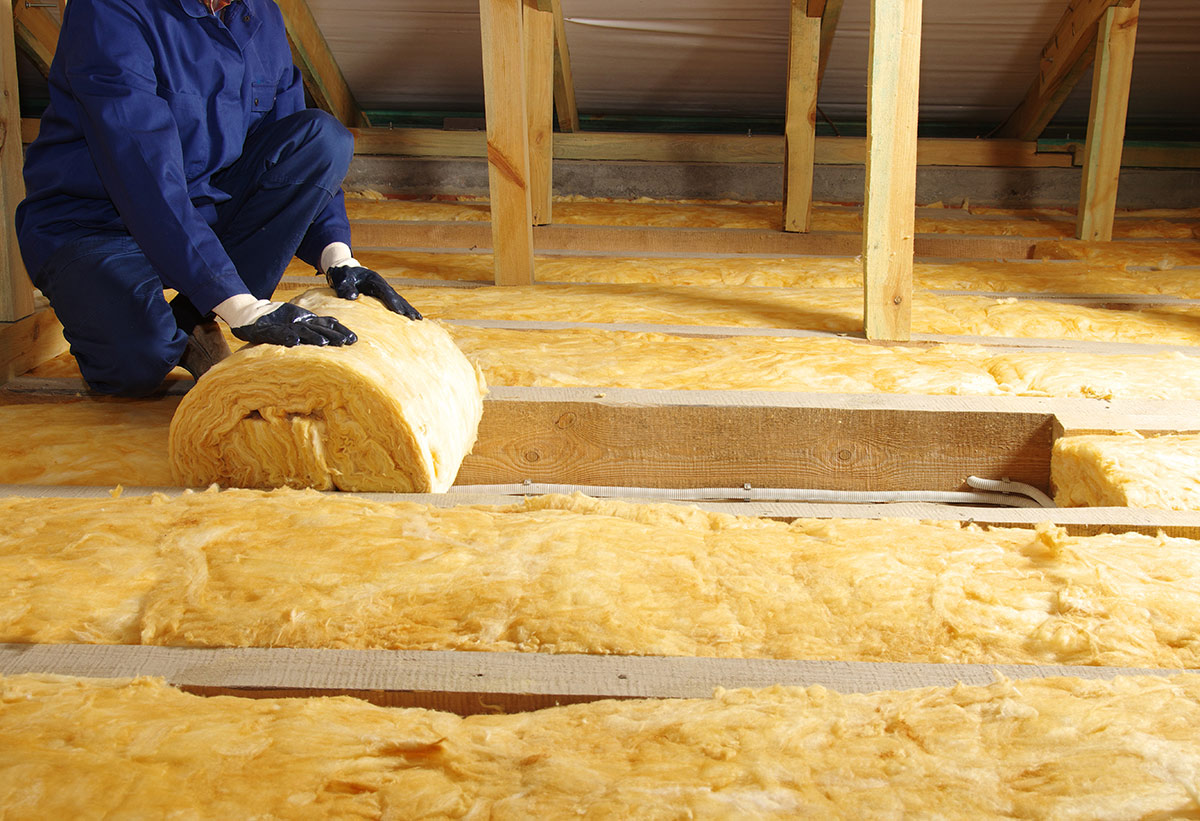 In roll form, mineral wool is generally considered the most cost effective and is made from molten glass, (glass wool) or stone (stone wool with superior acoustic qualities), spun into fibres.
For the same thickness you will however get less insulation effect from mineral wool than rigid boards made of plastic compounds, which include the polystyrene and phenolic families.
Insulation types
Plastic family
Expanded polystyrene (EPS) can be formed into batts but also comes in bead form, which is a common way to insulate cavity walls by pumping them between the inner and outer leaf.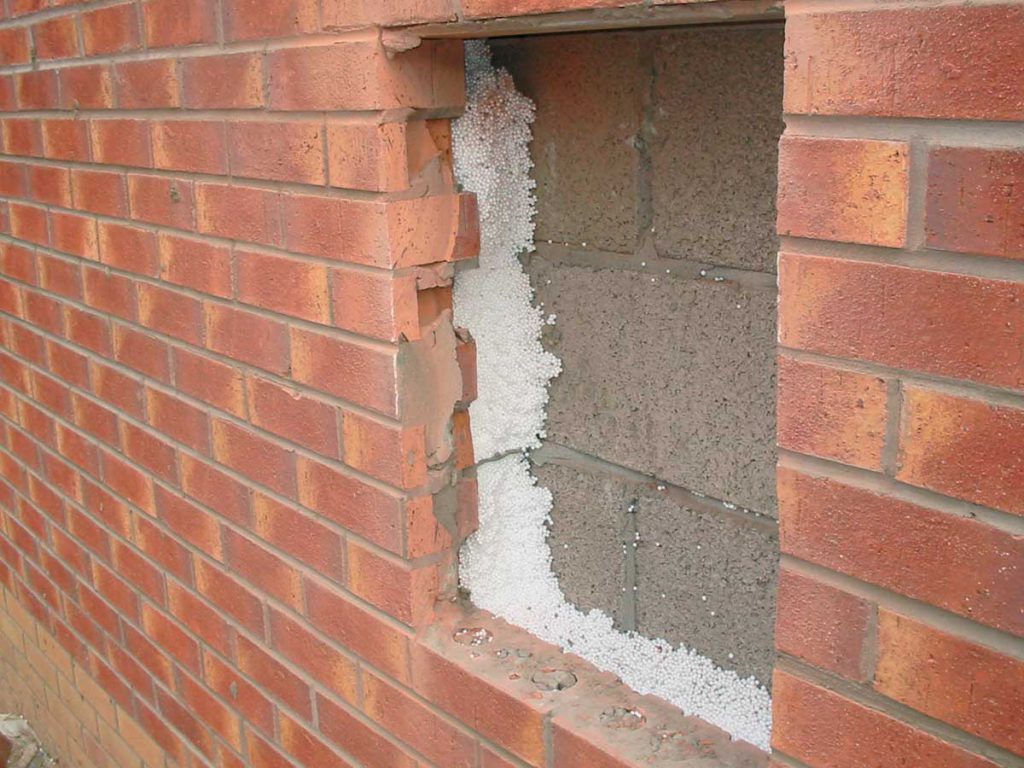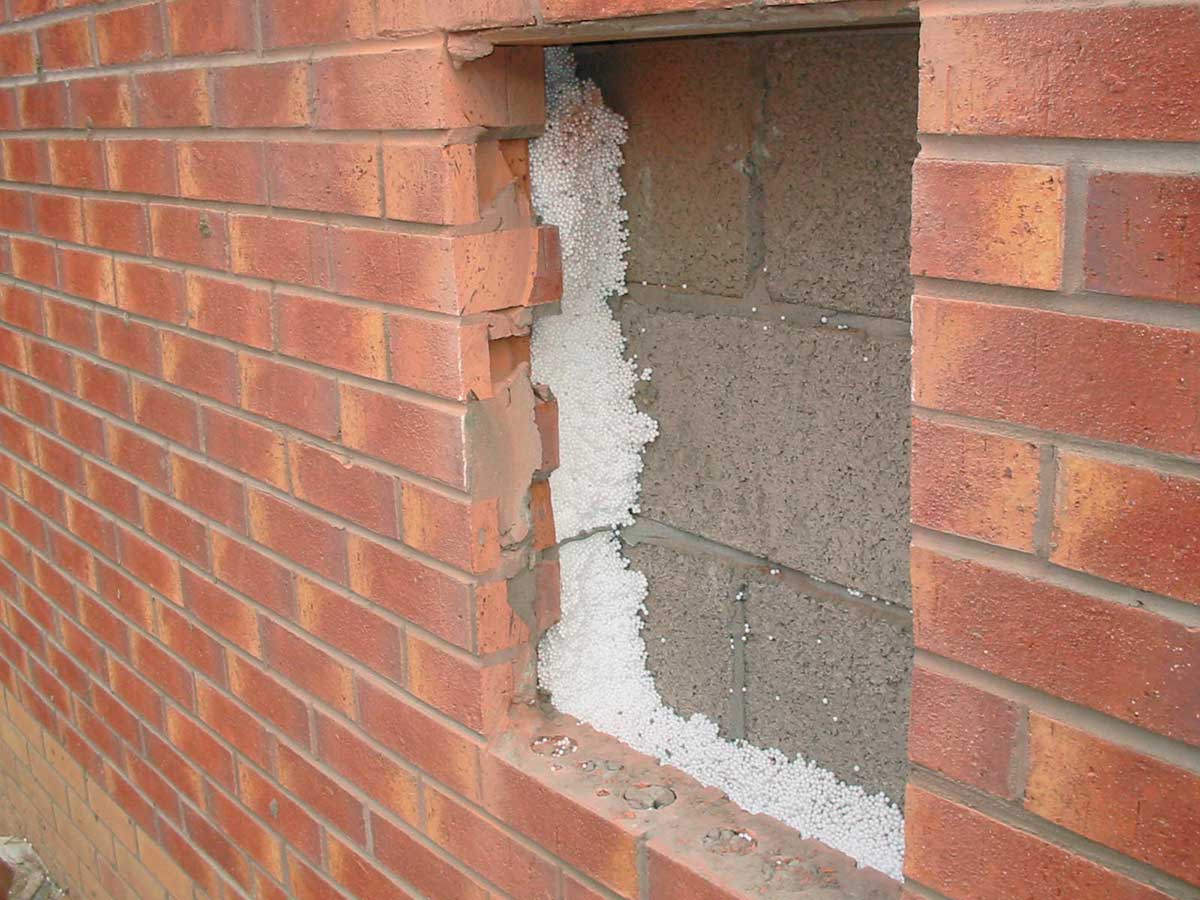 EPS is made with trapped air in beads and has a thermal conductivity in the same range as sheep and mineral wool with some modified types achieving better values. The incorporation of minute particles of graphite throughout the polystyrene gives a performance that is 15 to 20 per cent higher.
Extruded polystyrene (XPS) is formed by forcing the polystyrene through a die which closes the cells and is thus denser than EPS, with better insulation values.
Polyurethane (PUR) and polyisocyanurate (PIR), meanwhile, are either sprayed on or come in boards, and are made with a blowing agent. The outlawing of ozone-depleting gases meant that other blowing agents needed to be found and most manufacturers now use pentane or carbon dioxide.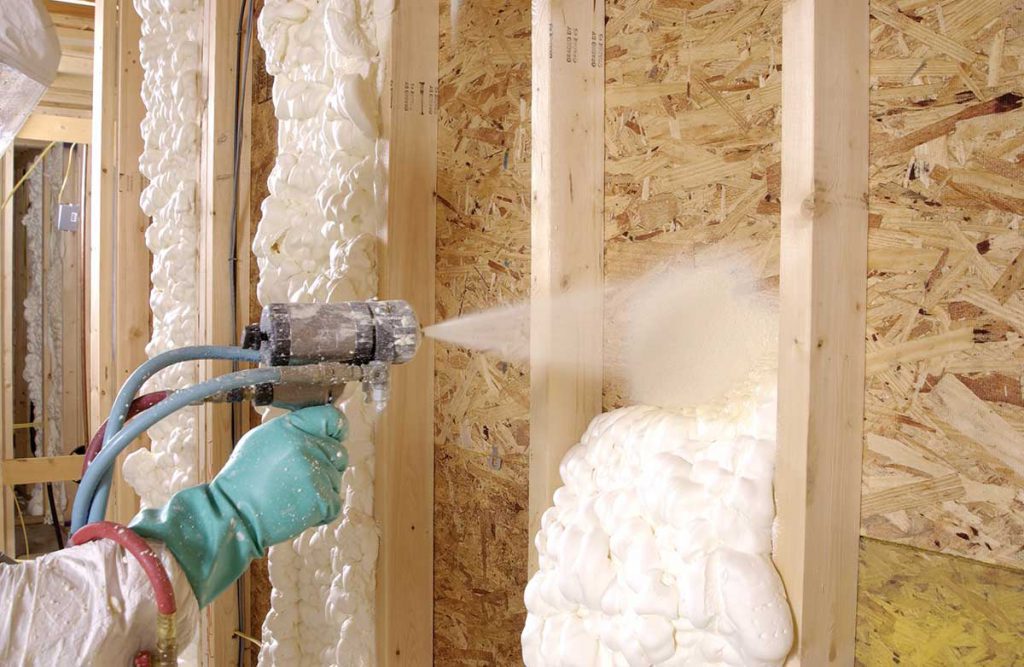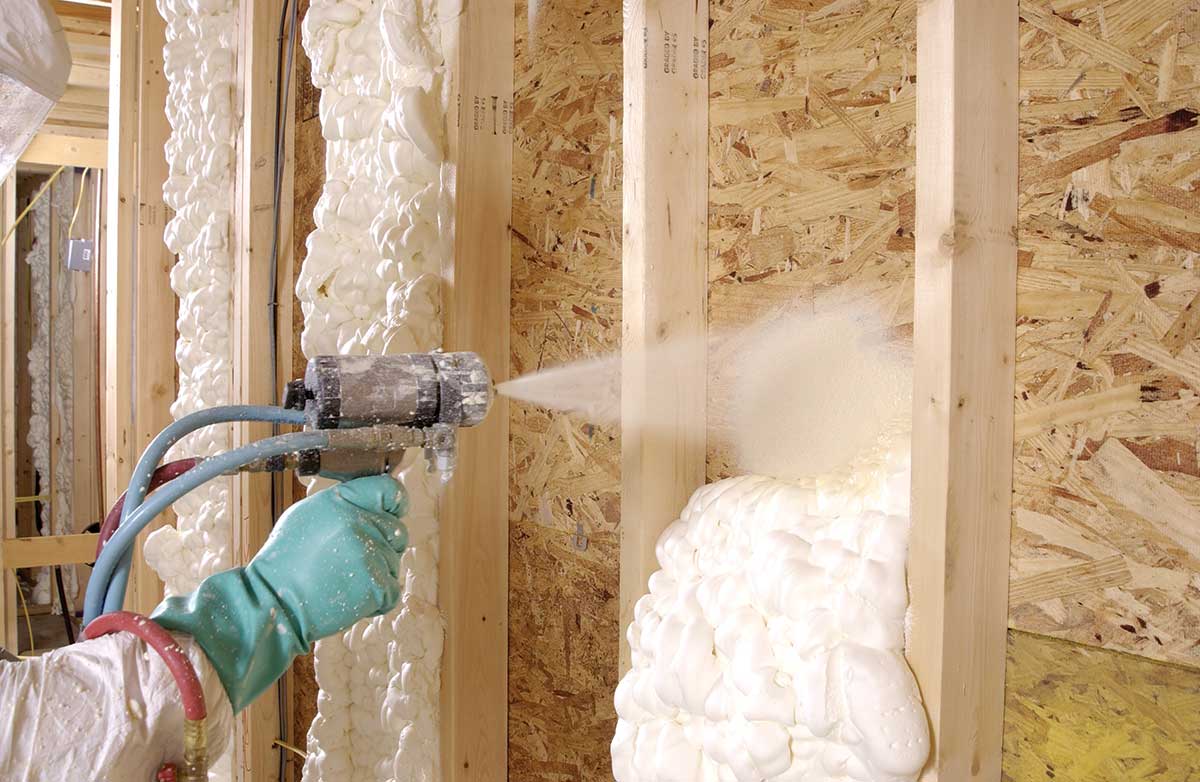 Phenolic insulants are normally produced in rigid board form and are amongst the best insulators because of their fine cell structure.
Foil insulation is less commonly used, and most certified products require that it be used alongside other insulation types such as PIR.
Eco insulation
Due to the pandemic, with people spending more time than ever in their houses, indoor air quality is on everyone's mind and products that help regulate moisture and do not emit volatile organic compounds are gaining favour. Lifecycle analyses also tend to rank eco insulation products well, especially where they come from recycled sources.
The eco alternatives to the more mainstream plastic insulation products include sheep's wool, recycled newspaper (cellulose fibre) and wood fibre. These are often treated with inorganic salts, (usually boron), to provide resistance to fire, rot and pests.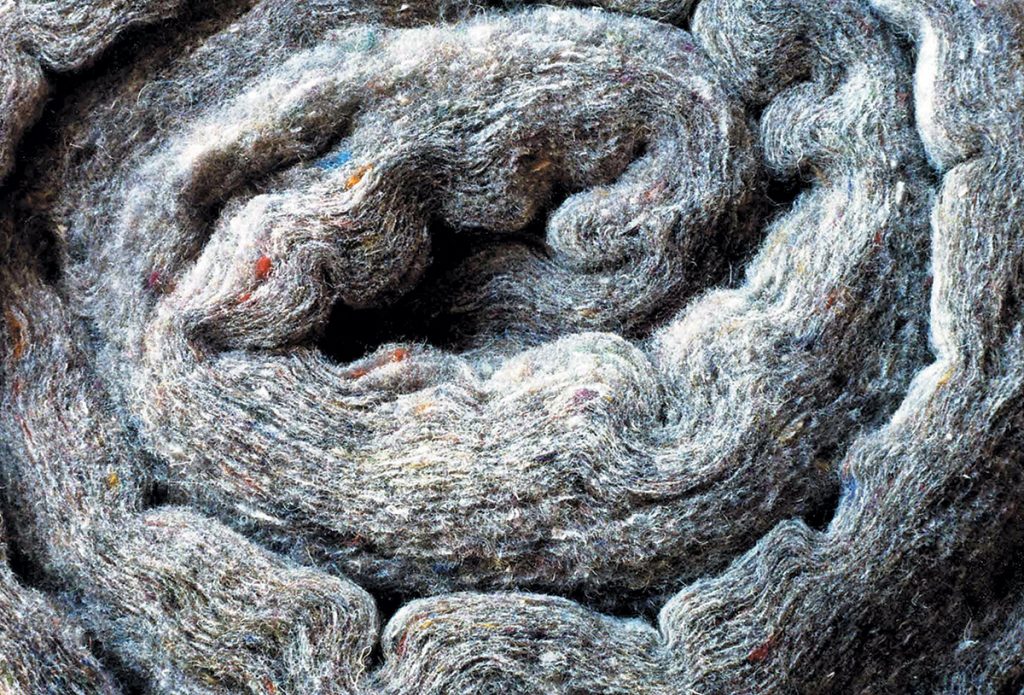 Sheep's wool comes in roll form, cellulose fibre either loose fill or in flexible batts, while wood fibre comes in rigid boards or flexible mats. Calcium silicate boards are most common for period properties and can be installed on the walls directly.
Hemp can be mixed with lime to make walls and plaster, cork can be used with clay for plasters or in batt form. Hemp is also available in semi rigid boards, pre-cast blocks and as part of proprietary eco building systems.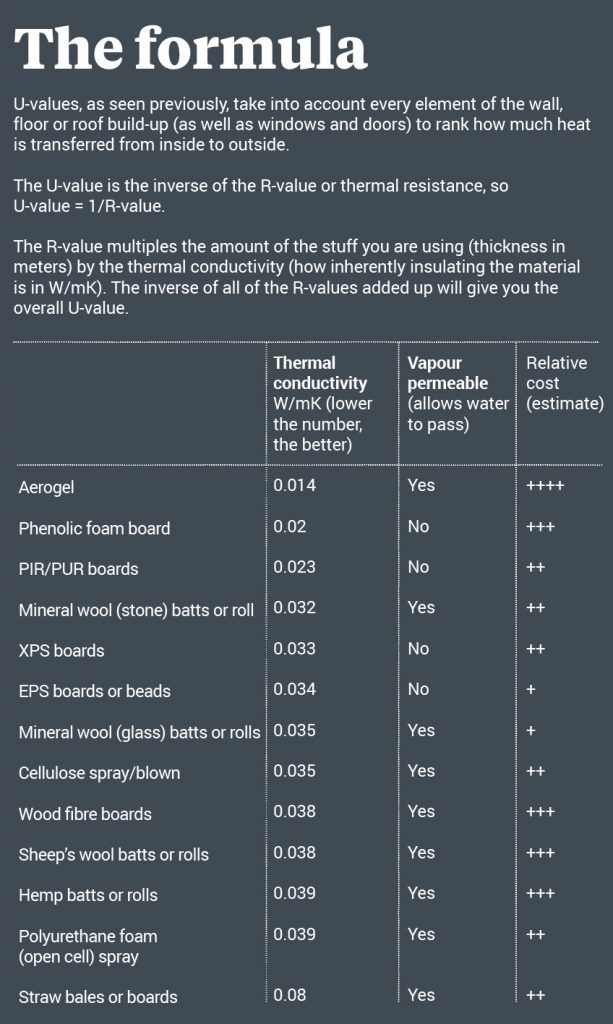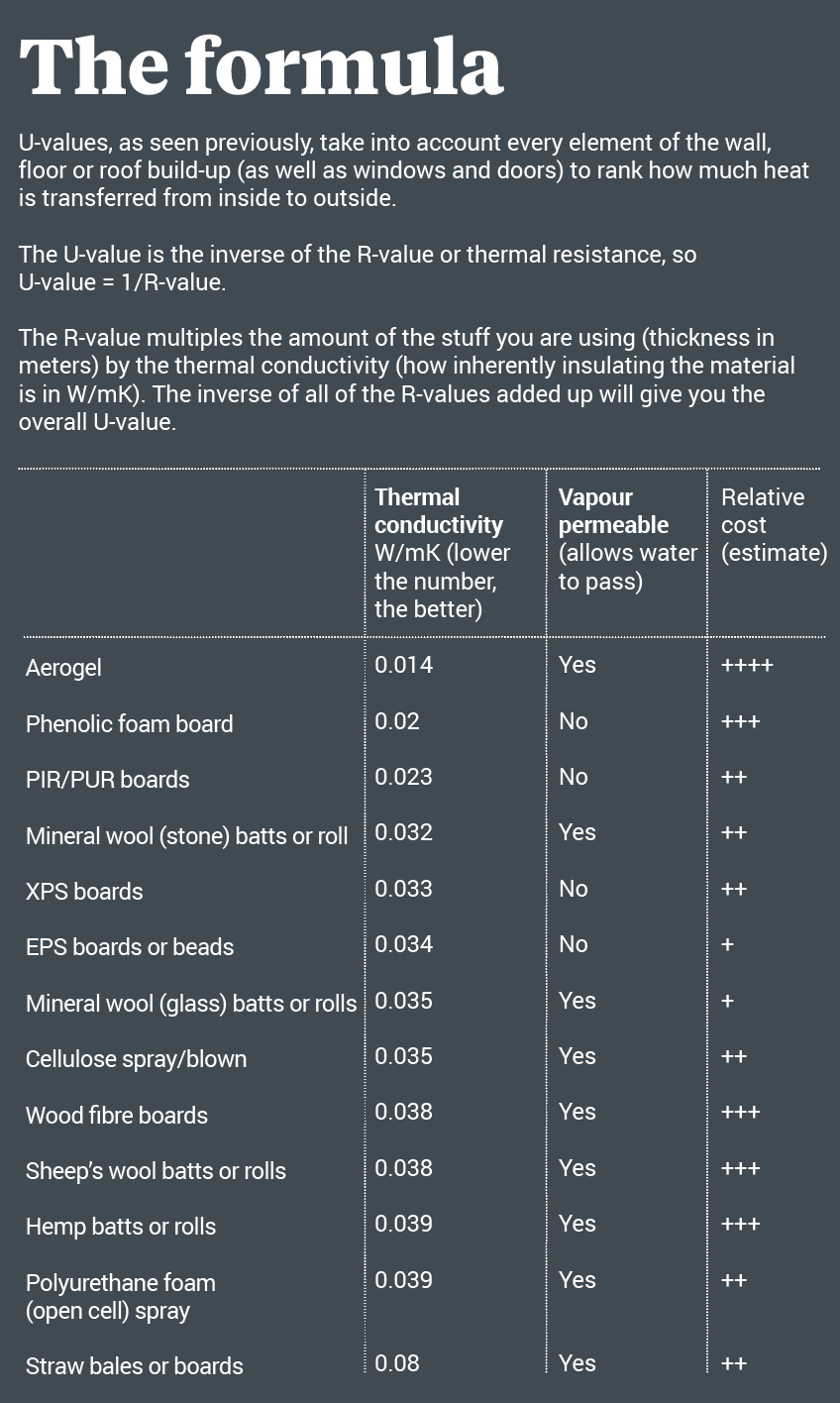 Practical considerations
Shrinkage, compaction: Some products will sag or shrink with time depending on the application; as a rule of thumb this is more common for rolled insulation. It is also very important that blown insulation is evenly distributed within a cavity wall so that no voids are left, though some settling of certain products may occur over time anyway, especially due to vibration (e.g. from heavy traffic).
Moisture: Allowing moisture to pass through the building fabric is part and parcel of the airtightness strategy but insulation should never get wet and if the house is correctly specified and built, it never will. The main risk area is in cavity walls – rigid board can be installed maintaining a minimal cavity at the outer face of the insulation, while bonded beads are moisture resistant and allow water to be shed downwards between the beads. In exposed locations, with a high driving rain index, consideration should be given to a weatherproof outer layer (e.g. render), especially where cavities are fully filled.
DIY installation: All insulation products require care and attention to ensure there are no gaps between the boards/rolls. Some require specialist installation, such as spray foam, EPS beads, or blown fibre, but most others can be done on a DIY basis after some basic training.