Scandinavian designs have been so popular of late that an entire nation's approach to individual wellbeing and communal life, hygge, has started to enter our very own Irish psyches.
In this article we cover:
What is hygge in the context of the home
How does it work as a design style?
What's the difference between Scandi and Danish Modern?
How to embrace hygge in your home renovation project
Simple and budget friendly ways to give your home a hygge facelift
Chances are, you've already heard about hygge, much touted as the antidote to our overly busy, stressed out and scattered ways. The concept is equally practical as it is existential, epitomising the Danish way of life. In the words of author Charlotte Abrahams, it celebrates comfort and gentle, understated pleasures. Here are some insights from her latest book on the topic.
Where does hygge fit in as a design style?
CA: In the 1940s most people in Denmark still connected the concept of hygge with upholstered furniture and curtains. Danish Modern, which was emerging at that time, changed that. Designers and craftsmen such as Borge Mogensen introduced a simpler style of furniture focused on natural materials, comfort and quiet, modest beauty. It's an aesthetic that has come to characterise Danish design and therefore is now the one that's most commonly associated with hygge.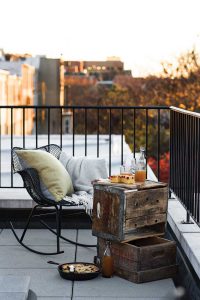 What's the difference between the Scandinavian style and Danish Modern?
CA: There are more similarities than differences, but Danish Modern tends to be darker in colour – teak was a popular wood. Historically, Danish design drew on English influences whereas Swedish design for example looked more towards France for inspiration.
How is hygge defined in the context of the home?
CA: There isn't anything particularly special about hygge's approach to homemaking: the desire to live somewhere warm and comfortable, somewhere that we find aesthetically pleasing and that speaks of who we are is age-old and universal – all hygge does is give that desire a set of tenets and a name.
Hygge is far too self-effacing a concept to impose itself on anyone. A 'hyggelit hus' in fact translates to 'a common house'. There's nothing spectacular or showy, instead the house provides warmth in every sense of the word.
The idea that a space must cocoon its occupants is important as is spending time with family and friends but there are many other elements too. It calls for total immersion in the moment; it's about simple pleasures and the need to pay attention to our wellbeing. Parties with friends and family tend to focus on conversation and are therefore generally not big affairs, only a select few are invited, those who are close to you or those you want to know better.
Hyggelig homes contain cosy corners to retreat into. Home cooked food is part of hygge so the kitchen is central to the concept too. Every room you spend time in needs to provide an embrace. Of course, too much cocooning can be suffocating and there is a certain interiority to hygge that is troubling. It is a concept that looks in rather than out, that puts comfort and security at its centre; that advocates huddling around the home fire with family and close friends while strangers and storms rage outside.
The ease of hygge is seductive, and it would be easy to overdo things, easy to lapse into the kind of self-satisfied withdrawal from the challenges of life that I have always resisted. But then to overdo hygge would be most unhyggelig. Everything in moderation is the hyggelig way, even hygge itself.
months of darkness – it does get cold and that's another factor but I think it's mostly a reaction to the lack of light in the winter months that have spurred on the need for cosy, conversational areas to eat, drink and chat in.
I have asked lots of Danish people to tell me what they thought constituted a hyggelig interior and every one of them began by talking about the weather; the long winters mean that their homes are designed with shelter in mind. Danish furniture tends to be made from warm, natural materials and its forms are often rounded, womb-like and embracing.
You've renovated a 1960s bungalow, how did hygge factor in?
CA: I hadn't come across hygge when I moved into the bungalow but I did have a decorative plan that embraced both my pattern-loving maximalist, and Le Corbusian minimalist sides. I wanted a home that made me smile when I walked in.
So even though I did not make this home with hygge in mind, I do feel it's a commemoration of my true self which to me is quintessentially hyggelig. Once I discovered hygge, I looked at my house again and was interested to find other hyggelig qualities, the open plan is one. As it avoids shutting people in separate rooms, it's an architectural manifestation of the concept. It encourages family togetherness above everything else.
Zoning is a great solution to the dichotomy of large open plan areas and the small and cosy; the idea is to use the furniture to create intimate areas within the larger space. Danish furniture often looks good from all angles, I believe in part for this reason. I'm not averse to a little unnecessary glamour, and I do have a wish list of statement furniture in my head in case of an unexpected windfall, but it turns out the most hyggelig thing of all about my bungalow is not the abundance of commemorative clutter, the wooden furniture or even the cosy zones. It is its lack of grandeur.
What simple tips can you give for a hyggelig facelift?
CA: Warm light and comfy zones are two simple things to achieve. Artificial light, in the same way as natural light, works best when it comes from different angles. Consider mixing pendant, table and floor lamps to produce layers of ambient light.
For those of us who can't illuminate our homes with Danish design classics such as Poul Henningsen's artichoke shade, you could instead opt for a shade with paper or fabric lining to allow light to pass through or a 'light diffuser' shade which consists of a disc popped into the bottom ring of a pendant light to cover the bulb and turn the glare into a hyggelig glow. If you have a small, single-function sitting room then making it hyggelig is pretty straightforward; simply pull the furniture in slightly from the walls, put a rug in the centre of the circle and add some strategically placed ambient lighting around the edges.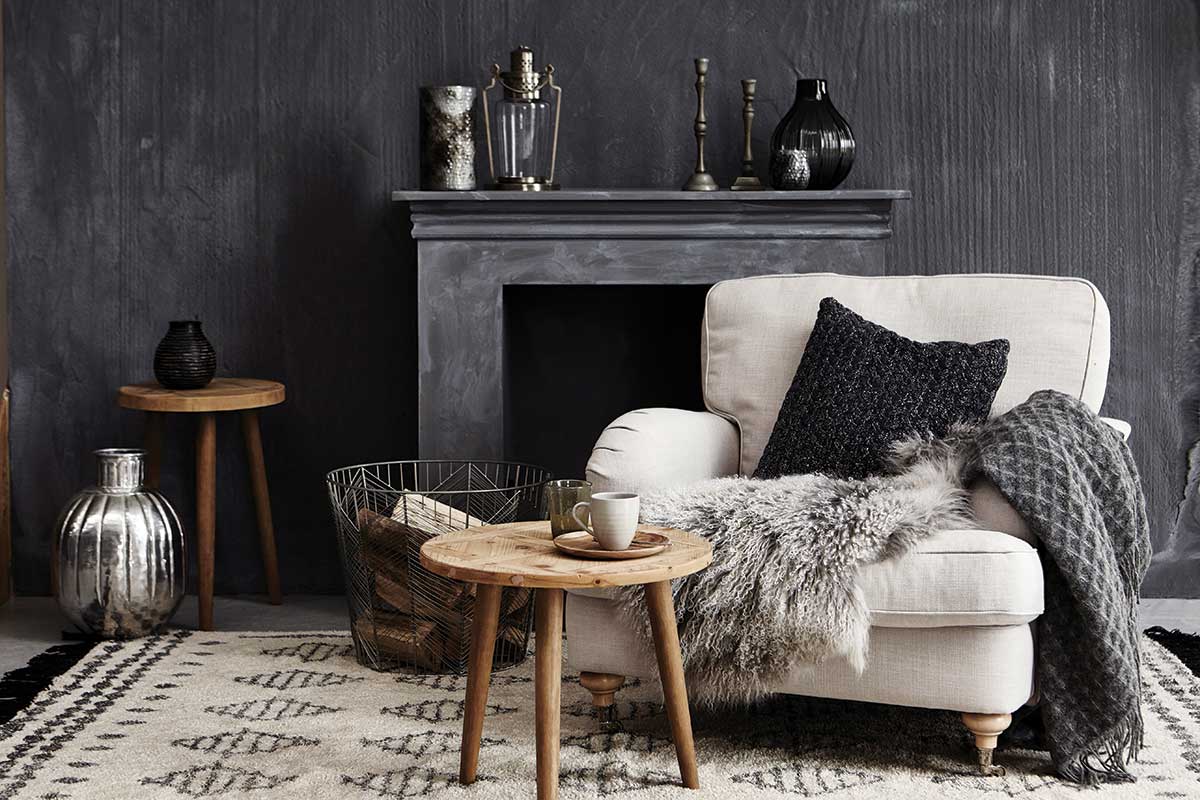 A low-slung pendant in one corner and floor standing uplight in the other would be a good look. If there's room add a floor cushion and don't forget the soft throws over the backs of chairs. In an open plan or multifunctional room it may take more work; the success as I described earlier lies in zoning which means using your furniture to create intimate spaces that invite conversation. A fireplace makes an obvious focal point but you can also mark out spaces with rugs and a huddle of chairs (so people can talk to each other without shouting).
In the bedroom you can also divide space with a corner dedicated to a two seater sofa or chairs; also consider a comfy armchair near the bath. DIY is the ultimate in hygge; the process of throwing your own pot or sewing your own quilt fulfils the requirement for mental presence.
Plus, the finished piece not only carries your personal mark, it is also imbued of the memories of its making. Coming a close second is buying from the maker; you will feel a connection every time you use or look at the item.
Hygge is often associated with candles – is it a philosophy that can be accessorised?
CA: The Danes love candles, apparently burning more per head than any other nation. You can mass them in the fireplace to great effect or create clusters on the table. I personally don't like them as the flickering light gives me migraines but I do use the wood burning stove on winter evenings to give me some of that hyggelig warmth.
Whichever way you accessorise your home it has to be done for your comfort. I have a great deal of wobbly handcrafted crockery bought from makers whose names I know and my windowsills are home to displays of unexceptional objects rich in personal meaning. Candles or not, hygge is all about your own life, the people and things around you that make it special and that will help you enjoy being 'in the moment'.
---
Charlotte Abrahams www.charlotteabrahams.com