Your house style doesn't necessarily have to dictate the feel of your bathrooms. Just like the kitchen, a cutting edge minimalist design can work well within a period building.
Received wisdom has been to go for a matching style throughout the room, be it contemporary, farmhouse or Victorian style, but there has been a breath of fresh air sweeping through bathroom design that suggests mixing and matching.
Old furniture can be teamed successfully with modern sanitaryware, and vice versa as the popularity of baths with ball and claw feet shows.
The main watchword is match. Colour in a bathroom comes from the accessories and finishes; the overall aim is for a harmonious arrangement of furniture, colour and texture. For example dark colours and images can be paired with rustic elements and industrial fittings.
At the end of the day, the feel of a bathroom will be closely linked to who will be using it, and for what. Cloakrooms or understairs wcs can get away with being funky and almost overbearing – you're only ever in them for a short period of time so the experience might as well make you smile.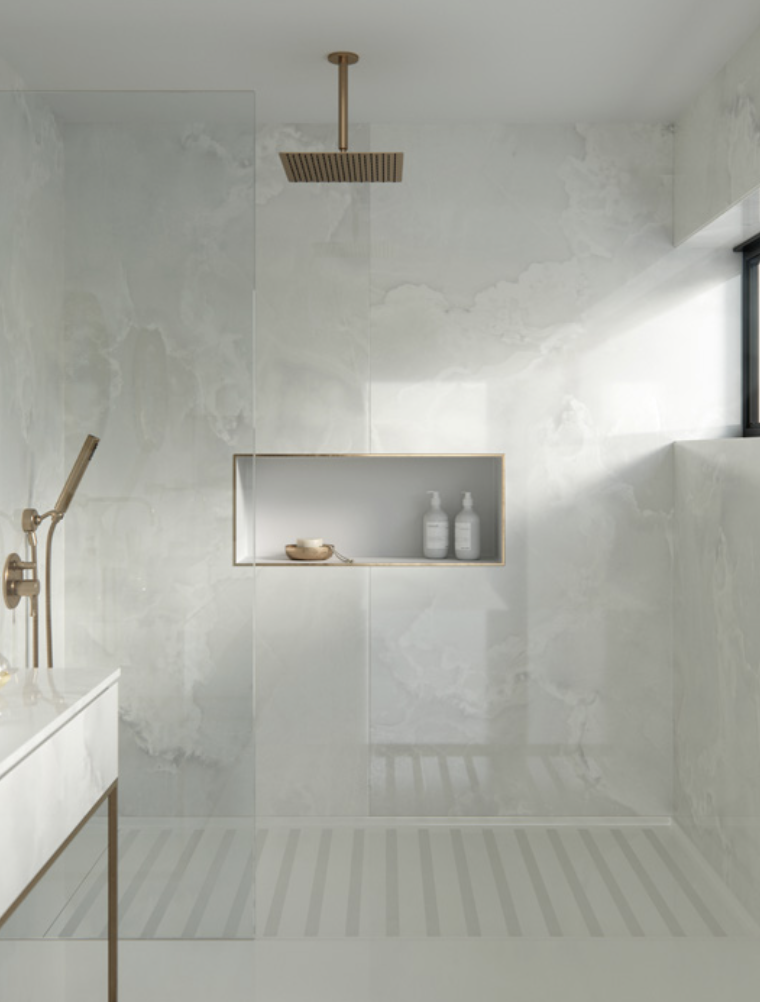 Wallpaper is making a comeback in these rooms, and can be used (and easily changed) in larger bathrooms too. Paint is also easy to update, and widely available in finishes suitable for bathrooms.
With adequate ventilation systems now the norm, wood is also fast gaining in popularity to add a softer touch. Plants also help soften the effect that hard surfaces such as tiles, glass doors and mirrors can have. Also consider wall art.
Family bathrooms, meanwhile, often benefit from energetic colours and practical finishes that can be wiped down quickly and easily. A master bedroom ensuite can then have more of an intimate boudoir feel with reflective surfaces, or go the opposite way with the bathroom an open modern area that's only partially closed off.
The bottoms line is, you can have a lot of fun tailoring your bathroom designs to suit your tastes and needs.