Self-builder Katie Fanneran, a Paediatric Nurse from Co Offaly, chats through how she worked with Grant Engineering to transform her new build into a cosy, sustainable, dream home which perfectly fits the heating needs of her family.
Katie worked with Grant to transform her home with a combination of the most innovative and reliable heating technologies on the market. Discussing why Grant was her heating manufacturer of choice, Katie said, "The technical team at Grant literally took care of everything and provided our contractors with a home heating plan for every room which included layout maps which were an absolute godsend for the build. I was also able to use the maps myself dozens of times when I was talking to kitchen designers, electricians, plumbers. It made it so much easier as all the trades knew exactly what was going on."
The video below shows exactly how Grant heating technologies were situated in Katie's home.
For her self-build project, Katie worked with the Grant technical team to identify which technologies from the diverse Grant product portfolio would best complement the new build home. The main heat source of choice was the Grant Aerona3 R32 air to water air source heat pump and this was supported by a Grant pre-plumbed hot water cylinder to provide 24/7 hot water. The Grant Uflex underfloor heating system was used as the heat emitter for each room throughout the property.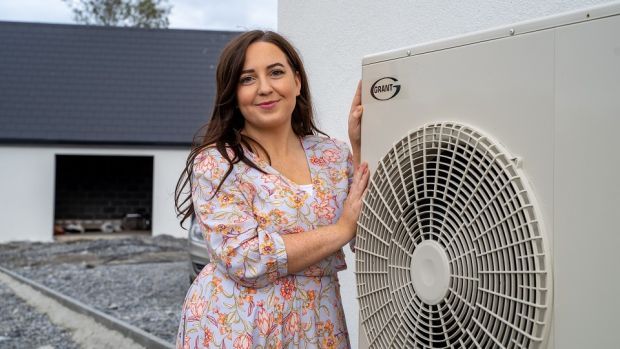 Grant's innovative Aerona3 R32 air-to-water, air source heat pump has an ErP rating of A+++ and is the heat pump of choice for many home builders across Ireland. The market-leading ASHP also offers a superior seasonal coefficient of performance (SCOP) even if temperatures outside were to drop as low as -20°C.
The range is available in outputs of 6kW, 10kW, 13kW and 17kW, and can help those building a new home meet Part L compliance as required under building regulations in the Republic of Ireland.
Championing exceptional efficiency, the Aerona3 delivers over four times the amount of energy for every 1kW of energy used. The 13kW and 17kW models have also been recognised for their quiet operation by the internationally acclaimed Quiet Mark.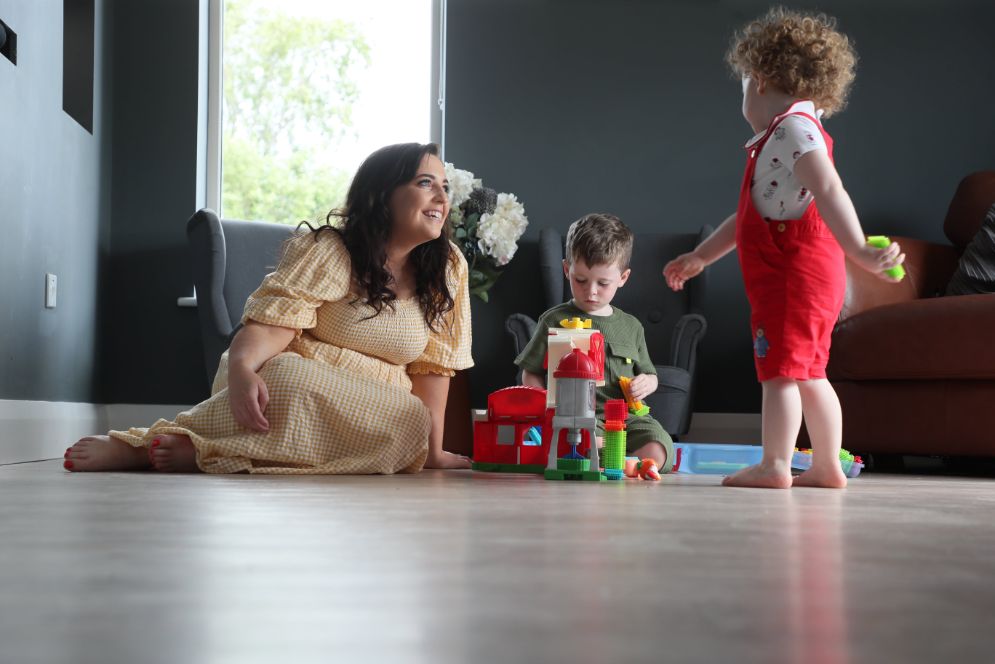 Grant Uflex underfloor heating was chosen as the heat emitter throughout both the ground and first floor of this self-build project. The Grant Uflex underfloor heating system is popular amongst self-builders as it is a highly effective product at complementing minimalist home interior design and offers individual zone heating. Grant's aim is to make selecting home heating options as simple as possible, whilst maximising cost savings and efficiencies for the future. The expert team at Grant takes pride in making all self-build heating journeys hassle free.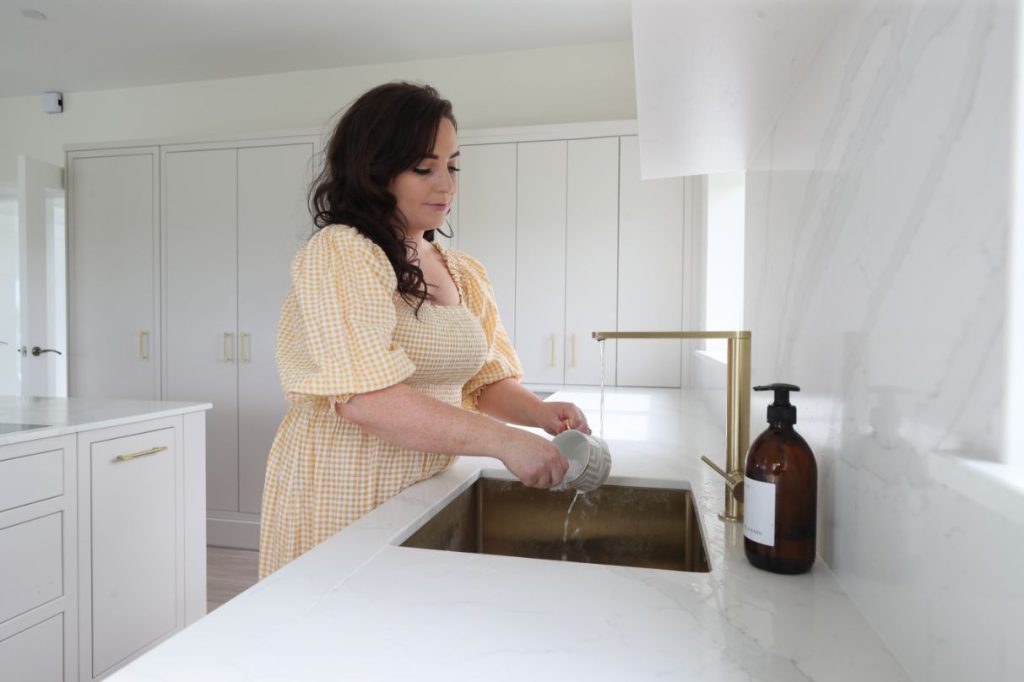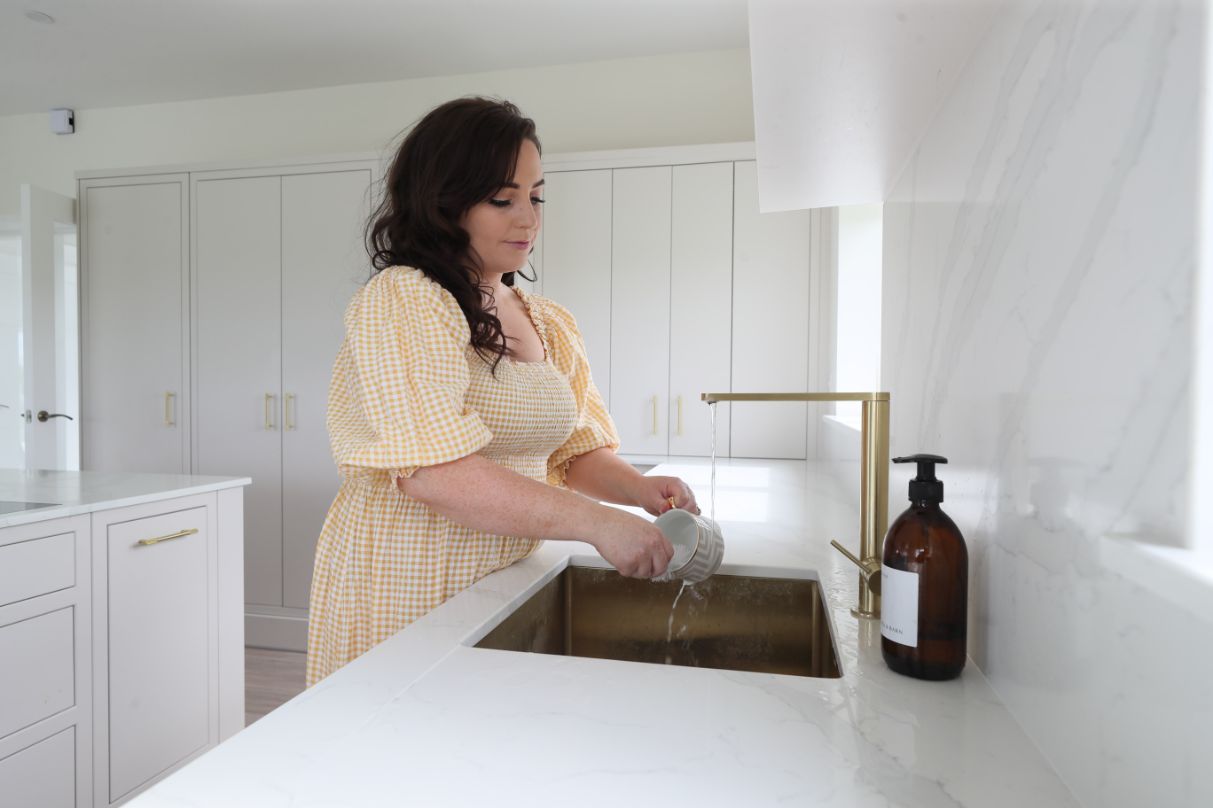 Barry Gorman, National Renewable Sales Manager at Grant said, "We're here for the homeowner right from the start of their self-build journey. We want them to have one less thing to worry about, particularly when building their own home. When a contractor comes to us, the first thing we do is review the house plans for the project, calculate the heat requirements for each room of the house, in line with SR:50 requirements, and we then build an integrated heating package that meets all requirements – it really is individual for every new-build home."
For over four decades, leading heating manufacturer Grant has been leading the way in meeting customers' home heating needs thanks to its range of innovative heating technologies that provide exceptional performance and reliability. As the number one choice for home heating, Grant has been working with home builders across Ireland, helping them to reduce their carbon footprint by making climate friendly choices, such as choosing heat pumps over traditional heating technologies, ensuring efficiencies of up to 97% which can help homeowners save more on their annual fuel bills.
For further information visit www.grant.eu