Two self-built homes won the 2022 Royal Society of Ulster Architects Awards.
Self-builders who embark on a rural new build project will be conscious of the need to minimise their impact on the environment. These two new build projects show how to do just that.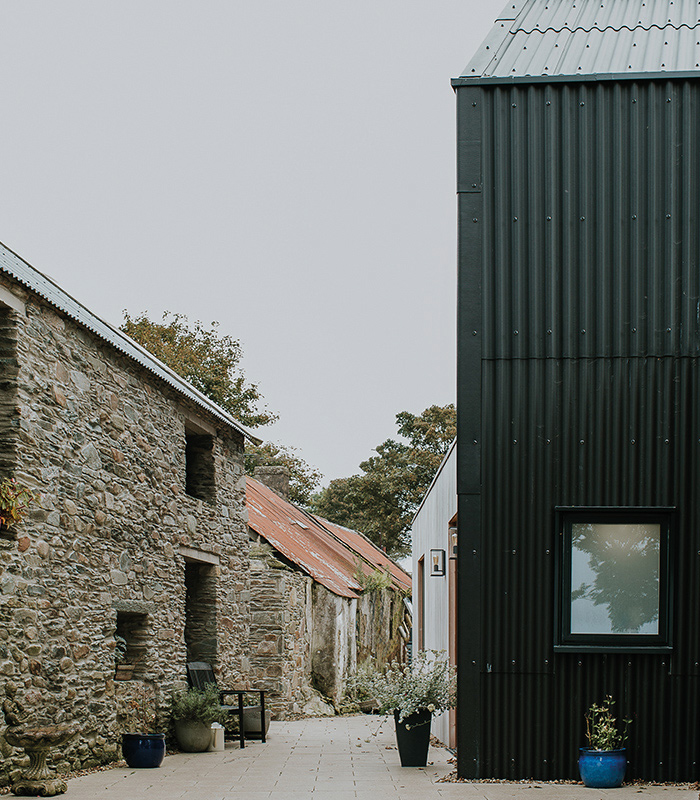 Clachan
House in the Glebe by Marshall McCann Architects is a contemporary take on one off housing in the countryside, creating a piece of architecture sympathetic to its surroundings.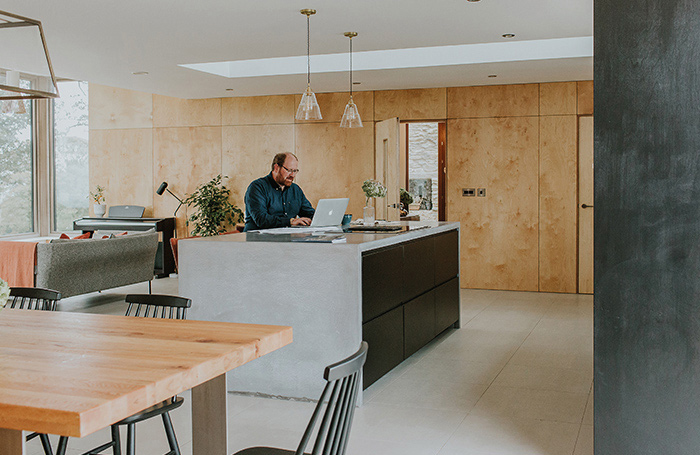 It's cleverly hidden from the road by an old stone barn and a dilapidated vernacular cottage with a rusty red corrugated roof. The clachan like gathering of buildings on the site, which have been renovated over time, allows the new build to find a natural home.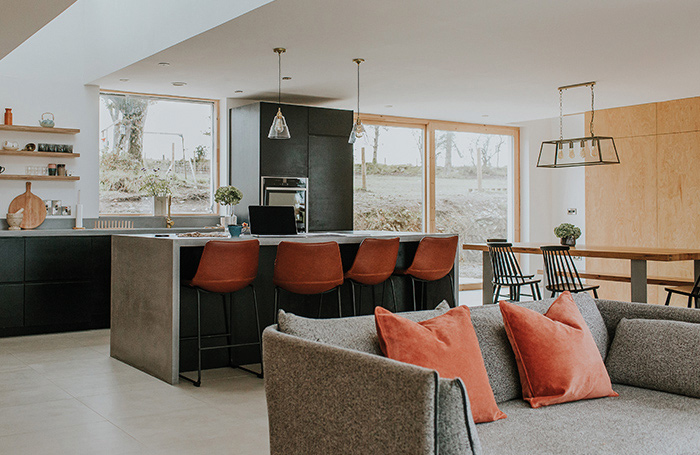 The four bedroom, 230sqm family home was cost effective to build. And the choice of timber frame as the build method was chosen to reduce the building's embodied carbon emissions.
The house consumes very little energy thanks to a fabric first approach (insulated and airtight envelope).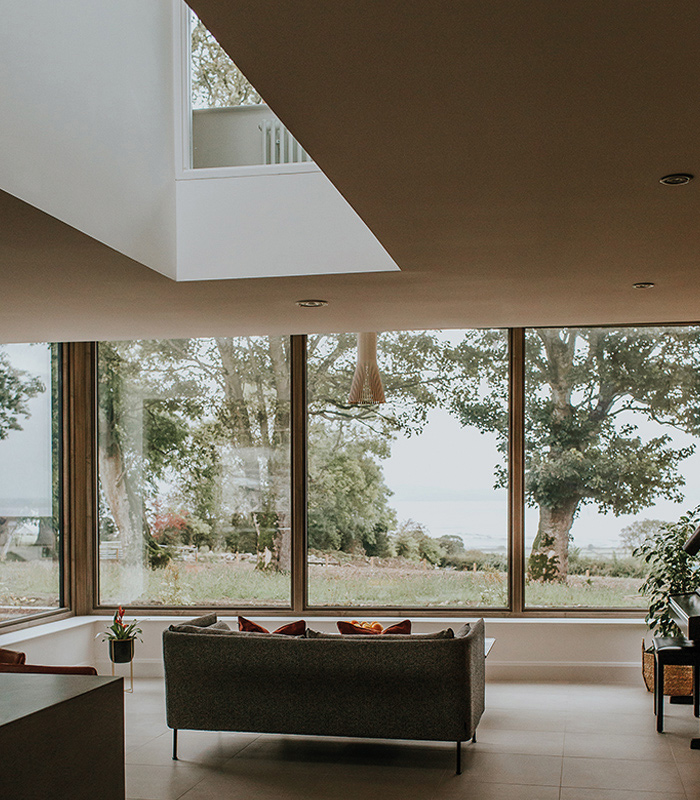 With the photovoltaic panels (PV), the energy consumption is expected to be 28kWh/year.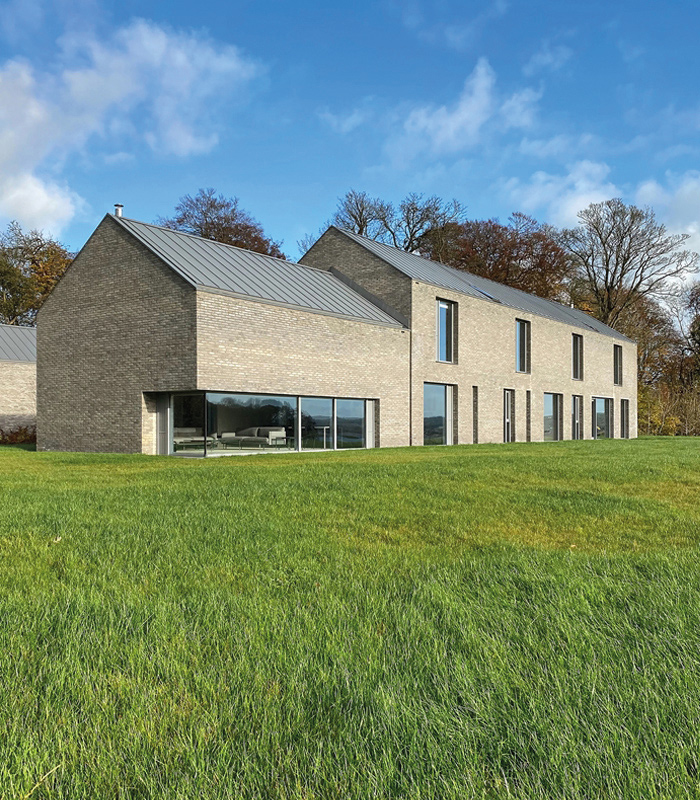 Nestled
The second domestic project to win was House at Lough Beg by McGonigle McGrath Architects which is nestled within 100 acres of listed parkland. The process took 10 years in total, including five years to cost effectively build the 560sqm house through direct labour.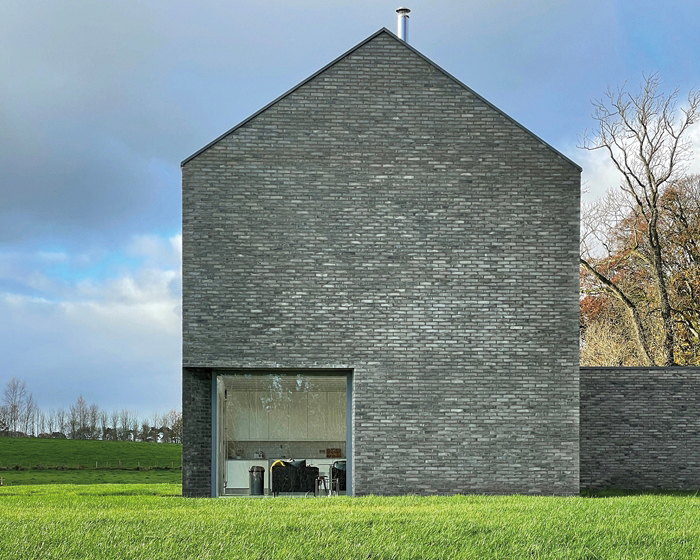 Designed to be deferential to the big house of the demesne, and to its natural surroundings, it takes the form of the agricultural outbuildings. Handmade bricks in hues of grey alongside the zinc roof help the dwelling blend in.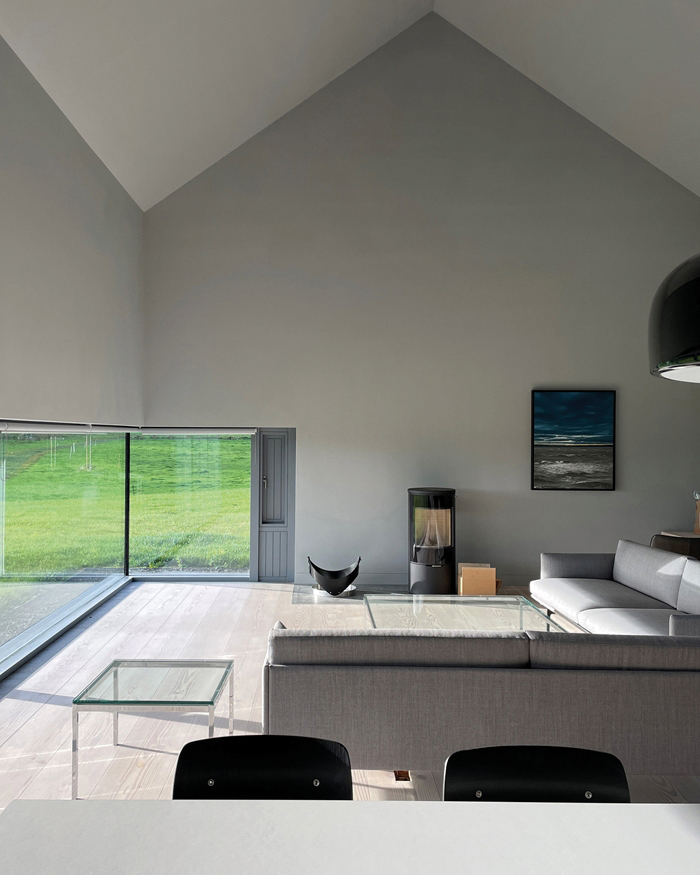 From the outside, thanks to the absence of formal manicured gardens, the house embraces the parkland. And inside, there is a sense of connection to the outdoors with windows acting as picture frames.