It's now easier to get a mortgage in Ireland as new central bank rules allow more people to borrow to buy or build their home.
We cover:
Changes to mortgage rules in NI
Changes to mortgage rules in ROI
What it means for self-builders in Ireland today
---
Central banks regulate the financial markets; in both NI and ROI the regulators made changes to the mortgage rules. Mortgages are loans to buy or build a house.
In NI, the affordability test recommendation from the Bank of England was scrapped as of August 2022. The stress test assessed prospective borrowers' ability to repay their mortgage.
However, borrowers will still be subject to the wider assessment of affordability required by the Financial Conduct Authority's Mortgage Conduct of Business (MCOB) responsible lending rules.
The loan to income ratio of 4.5 remains in place, meaning lenders cannot lend more than four and a half times the applicant's income.
According to a separate study, first time buyers were the least likely to get the best deal on their mortgage. Young people and first time buyers were the most likely to make "very expensive choices".
"These big mistakes are most common when the menu they face has many expensive options, and are most likely for high loan to value and loan to income borrowers," reads the report by the Bank of England.
"The dispersion in the mortgage menu is consistent with banks attempting to price discriminate for some borrowers who might pick poorly while competing for others who might shop more effectively."
New mortgage rules in ROI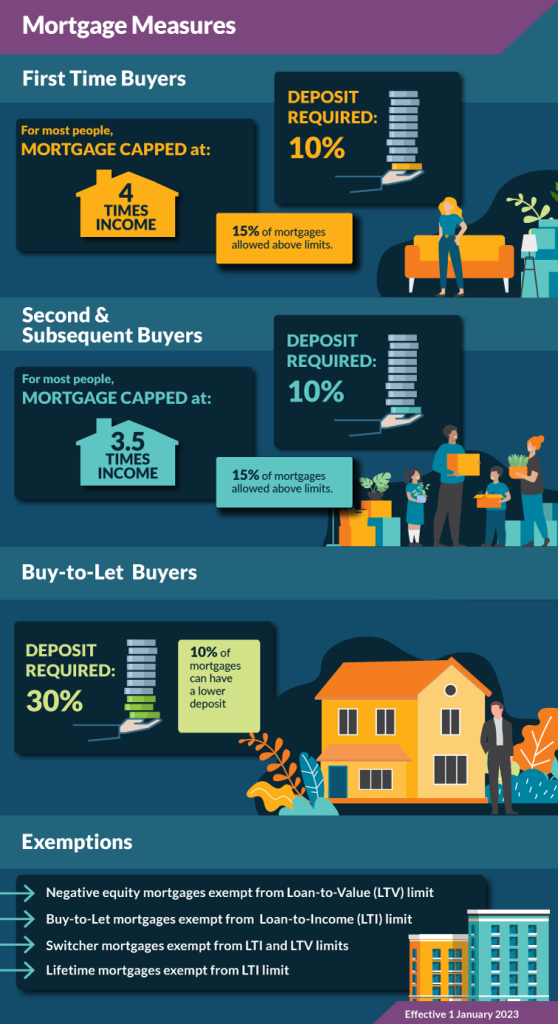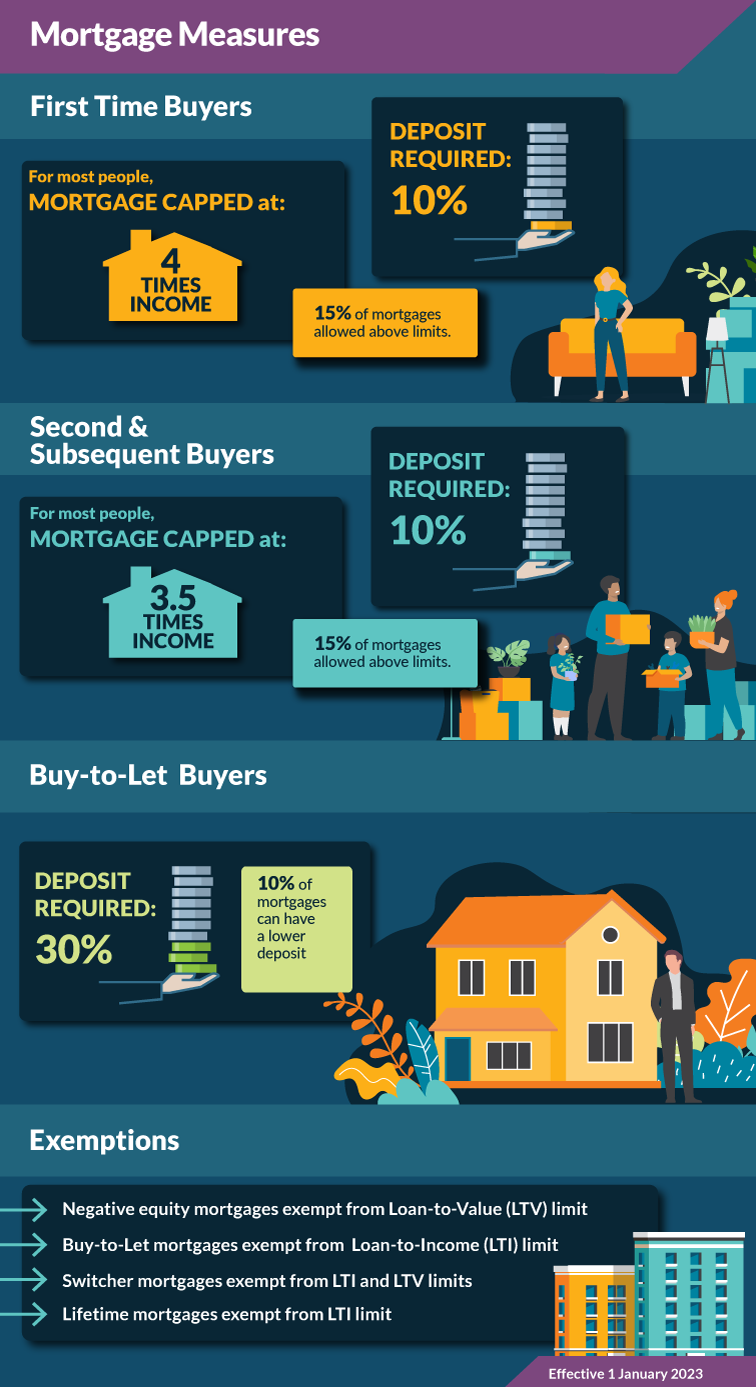 In ROI, for first time buyers the Central Bank is increasing the loan to income ratio from 3.5 to 4 as of January 2023. However, second and subsequent buyers will still be subject to the 3.5 limit.
The loan to value (LTV) limit remains at 90 per cent for first time buyers. This means the value of the loan cannot exceed 90 per cent of the house value. Second and subsequent buyers will see their LTV increase from 80 to 90 per cent.
Lenders are allowed to lend above these limits in some cases, and the rules for this have changed too. Now for first time buyers, 15 per cent of lending can take place above the limits and 15 per cent of second and subsequent buyers.
The Central Bank is also making changes their definition of a first time buyer to include fresh start applicants. A fresh start applicant is divorced, separated or has undergone bankruptcy or insolvency, and no longer have an interest in the previous property.
Those who get a top up loan or remortgage with an increase in the principal may also be considered first time buyers, provided the property remains their primary home.