Matching the window to the house has a huge impact on the overall success of the design, both inside and out.
Window design and operation has not changed much over the years. The style and manner in which windows operate is still very much in line with the traditional sash, sliding sash and casement designs with the notable addition of tilt and turn opening mechanisms.
Doors by comparison have developed greatly. From the traditional single door system, to a door and screen, to a double door system (French doors), to a sliding door system, to bifolding and concertina arrangements, the selection here will greatly impact on the end cost, from less than a thousand for a single uPVC door to large five figure sums for bifold and large aluminium sliding screens.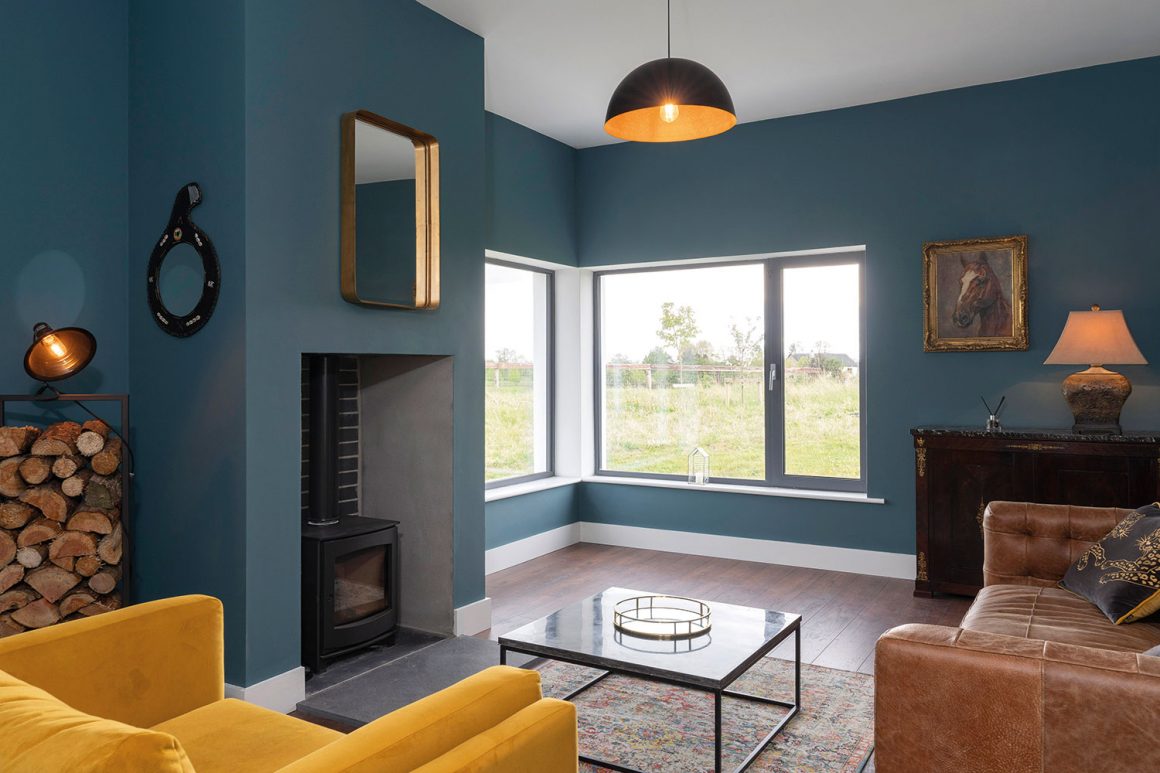 Architectural styles
There are a number of different frame materials which will affect the overall look and feel of your house. If you are building a replica Tudor cottage, then chunky solid oak frames are ideal. A cutting edge modern design, on the other hand, will call for very slim, almost minimal, frames that give the appearance of the glass being part of the wall. For a contemporary look, there are now also frameless windows on the market – the entire window exterior is made of glass.
One aspect of this which may or may not be of importance to you is keeping a seamless line between the frames of windows that open and ones that don't. Some companies are able to make these match (same thickness).
For period properties, or the mock Georgian ones that are currently in fashion, sash windows come as standard. These can be timber or uPVC and the glazing bars going across the window can either be stuck onto a solid pane of glass, or actually serve their function in holding up small single panes. Usually the most energy efficient is the former.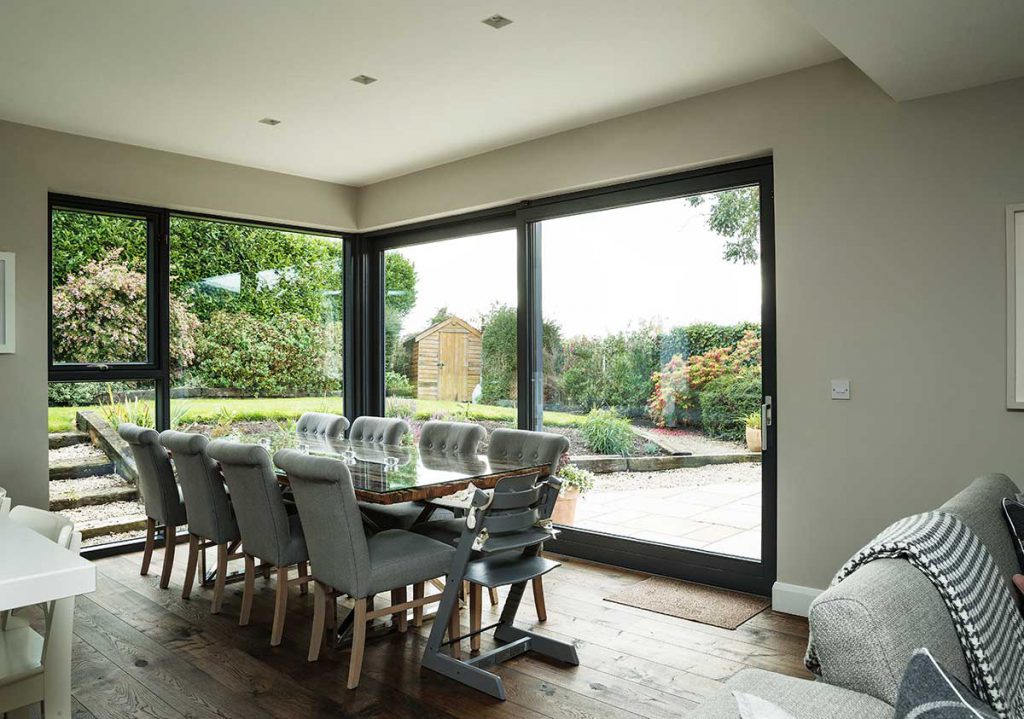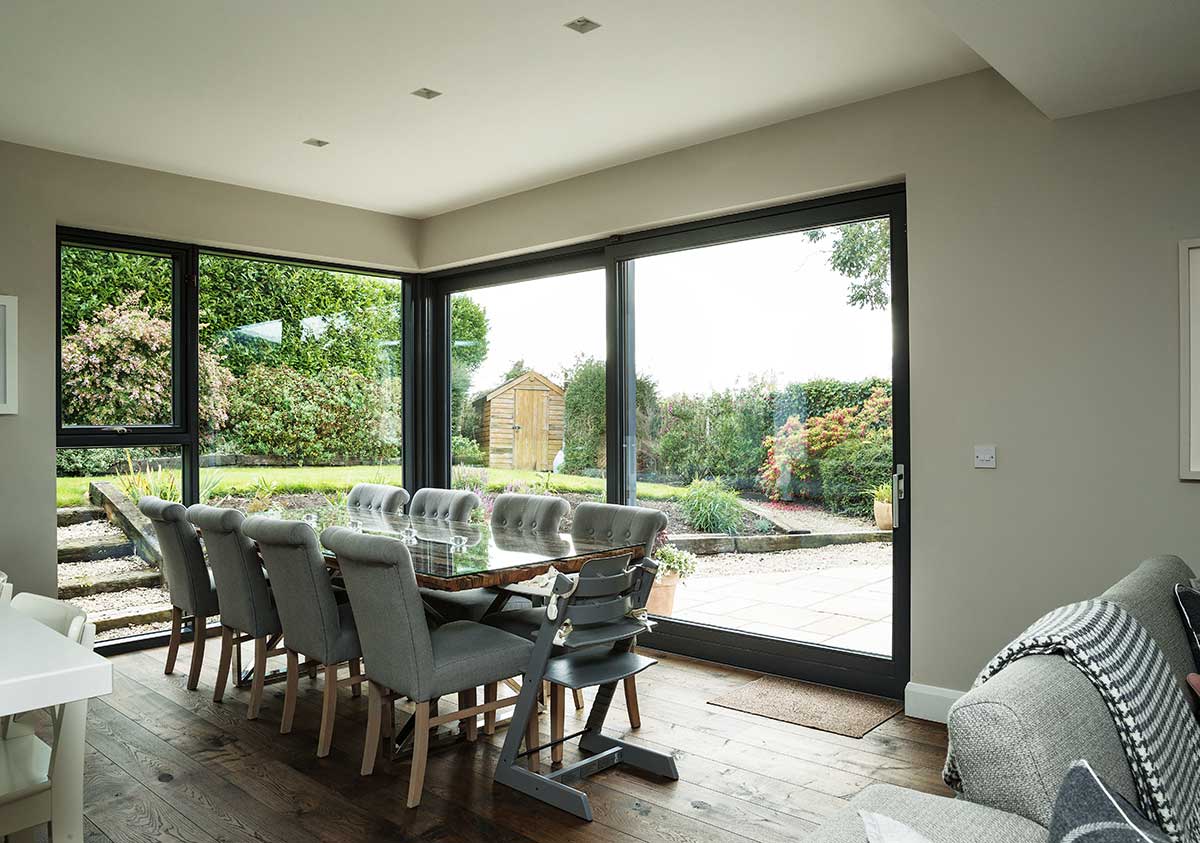 Choosing the correct type of window pattern and shape is also vital. Traditional property designs call for smaller windows in general, and certainly smaller panes, with mullions (dividers) to make large openings appear more broken up.
Modern designs use large, plain sheets of glass with little or no evidence of how it is supported. Think carefully about portrait or landscape format designs and don't mix architectural styles.
And what looks great from the kerbside can be unpleasant to live in. Windows cover such a large surface area of a house you cannot afford to get this wrong. Take advice wherever you can. In general, horizontal windows give better light than vertical ones but each has its merits.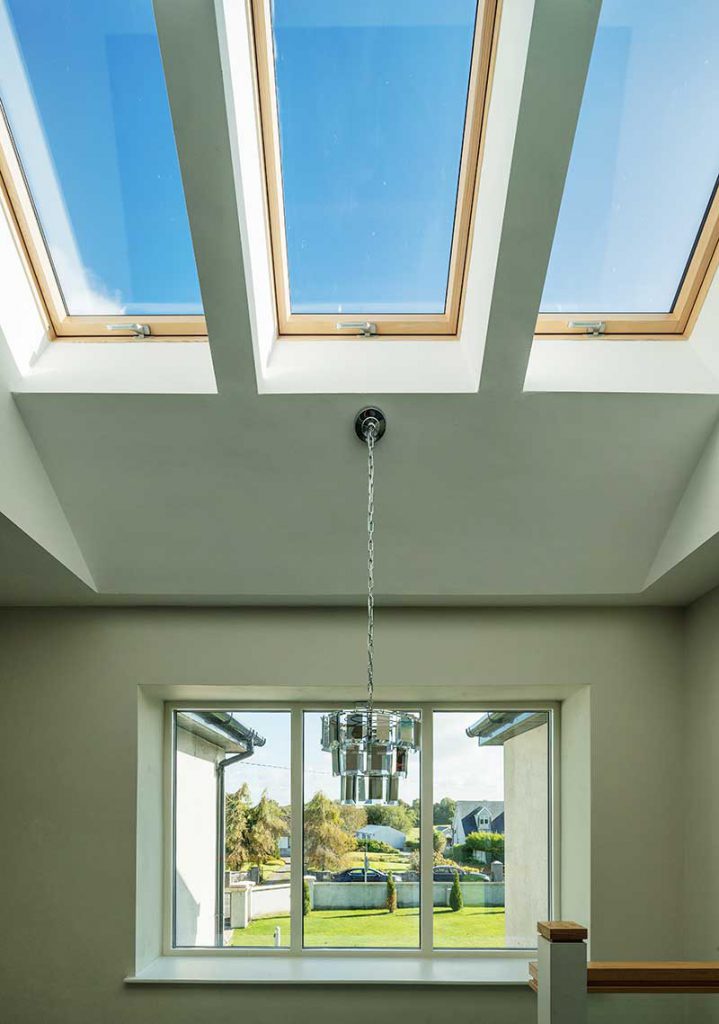 Rooflights
Rooflights, also referred to as skylights or roof windows, are a great way to add light from a different angle into a room. These, along with solar panels, will have a visual impact on the roofline, but it can be minimal depending on the type of rooflight and style of roof.
They can work especially well in otherwise dark hallways, staircases and loft/attic conversions. In some cases, along with sun tubes (which are pipes that reflect sunlight down to a room below in an opening the size of the pipe), they are the only way to add natural light.
The simplest type is a single pane, flush, glazed structure that doesn't open. It can be square, round or rectangular and is good over stairwells and similar places you want to bring light in but would never need to open.
The most popular type however is one which opens, usually on a horizontal pivot. Designed for roof pitches of between 15 to 90 degrees, their frames are made of pine, uPVC or aluminium. It's important to ensure that the U-values are really good because given that heat rises, the warmest part of your roof room will be at the window.
There's a huge range to choose from, most open from the top, but bottom opening ones are available. They spin around their horizontal pivot to make cleaning the outside easy. Some are designed to act as fire escapes.
They can have an electrically operated blind so you can alter light levels even if you can't reach the window itself. The sash can be opened electrically with an infrared remote, more sophisticated versions operate automatically if there's a fire (to let smoke out). These will close when it's raining and can even help ventilate the house when humidity levels are high.
Roof windows have changed the nature of attic conversions and building into roof spaces. Talk to your architectural designer about how best to use them; you could be surprised what's possible.
Also discuss the types of flashings as these windows look best if they are nearly flush to the roof rather than standing proud, but there are situations where this might not be advisable. Flashings enable you to fit several roof windows together side by side or even in clusters.
Roof lanterns are especially popular at the moment. These are pitched rooflights, in any configuration you can think of, bringing natural light in from multiple angles.
They usually complement a single storey extension with flat roof and can be built by a joiner in wood or more commonly bought uPVC (more cost effective and can mimic the appearance of wood, but tend to be bulkier designs and more prone to UV light degradation, e.g. buckling) and aluminium (for contemporary look and longer glass span and strength, but more expensive and requires good thermal break detailing).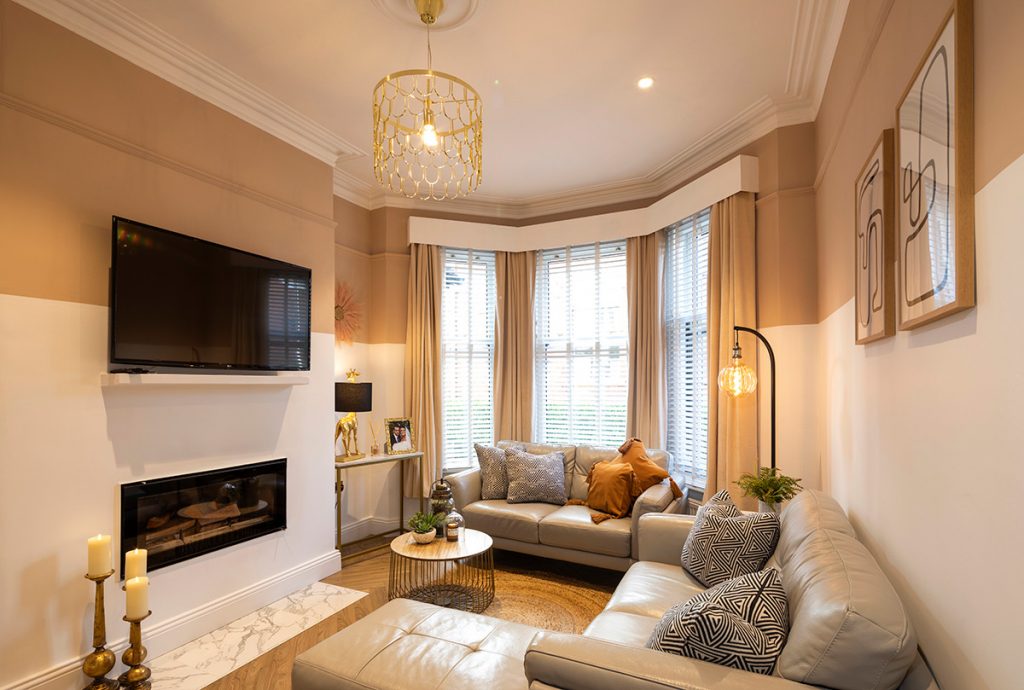 Vertical configurations
Fixed window or fixed light consists of a frame with a glazing unit or sheet of glass. See 1 in image below.
Corner windows are two or more fixed windows placed at the junction of two external walls. See 2 in image below.
Casement windows usually refer to vertically opening windows, (sash), that can be hung from hinges at the side, top, bottom, pivot vertically or horizontally, or open inwards as a tilt and turn. See main image on previous page.
Double-hung sliding sash consists of a pair of sashes that slide, usually vertically, one on the other allowing air in at top and bottom of the opening at the same time. See 3 in image below.
French or patio doors usually refer to a double set of entirely glazed hinged doors; configurations vary depending on the style. Some are installed with fixed windows on either side to maximise light. See main image on previous page.
Horizontally sliding sashes are sliding patio doors. See previous page.
Bifold doors are hinged instead of sliding, also referred to as concertina. They open to either the inside or out, left or right, be top hung (with a steel lintel), or bottom running (if the lintel is timber) with a rigid base. See 4 in image below.
Bay windows are curved or angled windows that extend beyond the outer skin of a building to create a large area of glass and the feeling of an extension to the room. Example in the image above.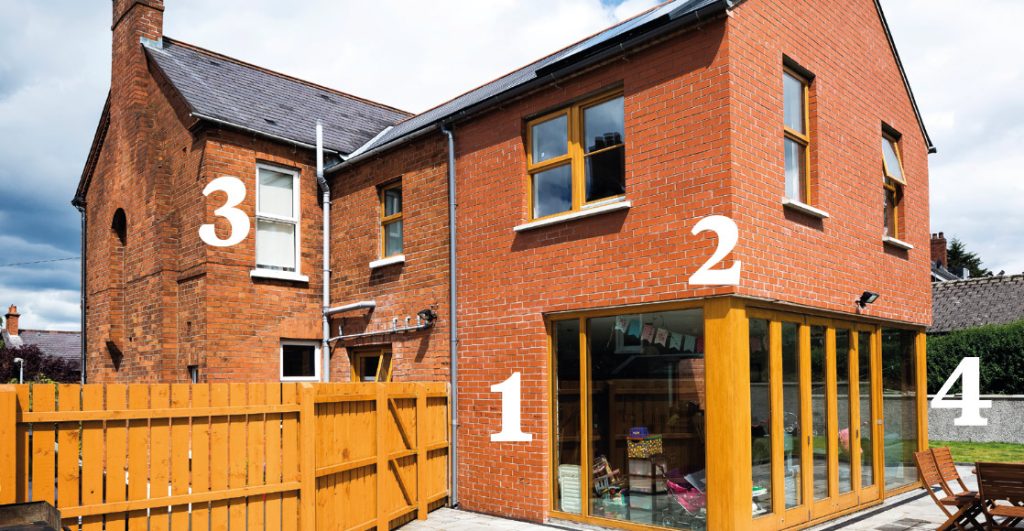 Opening mechanisms
The handing of windows refers to which side they are attached to and how they will open. How you open your windows will have an effect on the overall look of the house – sash windows keep everything flush but have a distinct visual style which will mostly suit a period design.
Tilt and turn will allow the window to jut out at an angle and also open from the inside; a good option for being able to naturally ventilate from the top without opening the entire window, and for cleaning. Aluclad windows often come as tilt and turn.
Outward opening units used to be the most common in Ireland, whereas inward opening is more common in Europe which is where a lot of aluclad units are made.
Imagine yourself in the house using them and think through any problems there might be or in which direction they are best to go when opening one way or the other. For example, you don't want to have a door opening in such a way that it collides with a window if it is open at the same time.
Sliding and bifold doors have runners which can become clogged with debris; also pay special attention to weather proofing and how good the warranty is, especially for bifolds. On exposed facades, especially in areas with high driving rain index, bifolds and sliding doors may not prove 100 per cent watertight. On the other hand, a conventional hinged door can be tricky in high winds.
Note that there are minimum distances between floor and openable windows on the upper storeys, usually 800mm, for fall protection. You can of course also decide to have some windows that don't open, to only allow light in. Windows on upper storeys also serve a function as escape routes in the case of a fire, so there are minimum requirements there as well (see p118).