A successful house design is impossible without the windows; here's what's involved to get the look you're after.
Positioning
Your architectural designer will have strong opinions about how the windows will work in terms of the overall appearance of the building. And of course there'll be structural considerations too.
For instance, corner windows look stunning but do add significantly to the cost. The most common way to reduce the hit on the budget is to include some form of solid structural support in the corner.
From your point of view as the end user, windows will need to work at several levels. First, they must let enough light in to where you need it. Take your floor plans and place scaled cut outs of your furniture in the rooms. Line up the house plan North/South and imagine yourself living in each room, thinking about windows for how you actually live.
It's nice to have plenty of morning light in the kitchen area, for example, especially if it's an eat-in one. Many people also say they like a good west light to enjoy when they get home in the evening. Place windows to get the best view of your garden, to capture hills or water and avoid putting them where the outlook is poor.
Remember to leave enough wall space as lots of glass could leave you making compromises over radiator positions or changing to underfloor heating. Or leave you stuck for wardrobe space.
Next, it's vital to consider privacy. Most of us have to trade off the desire for light with the need to retain at least some private life! If you have neighbours or passing public who could see in, think carefully about how large the windows are that overlook them and are overlooked by them; windows work both ways.
Although, generally, light levels inside buildings are much lower than those outside which, together with reflection (especially multiple reflections from successive glazing layers), reduce the visual transparency from the outside in. The planners may also have something to say on this matter.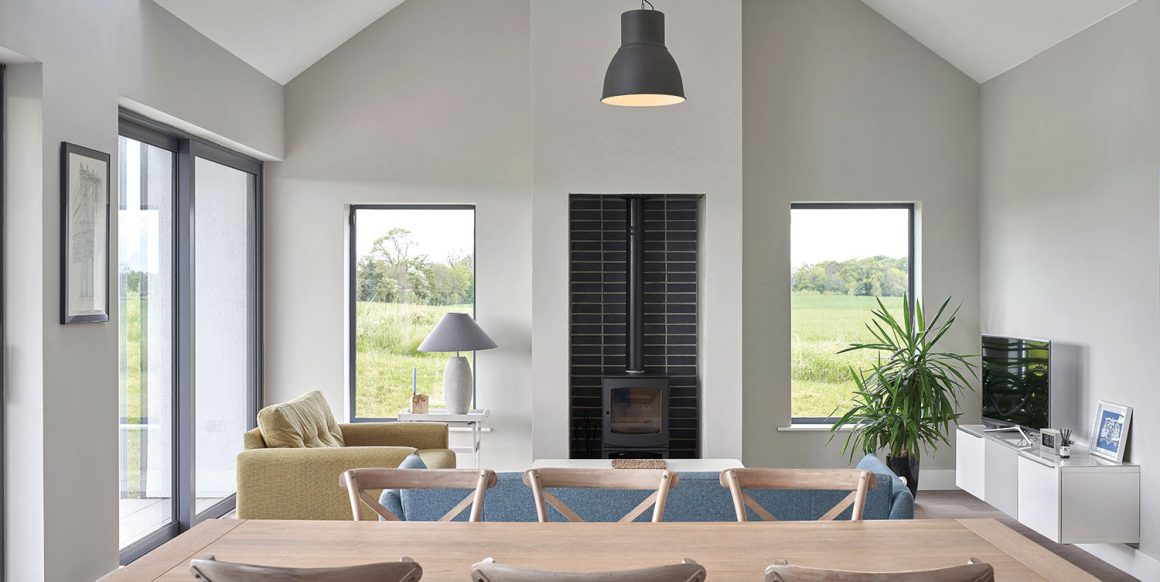 How many
Because most new home designs have so much of it, glazing is an important part of the building's overall energy strategy. And if you're considering a contemporary design, chances are you're thinking of including a lot of windows.
The thing to remember is that windows are inherently a lot less efficient at retaining heat than your walls. The U-value measures how good the element, be it an insulated wall or a window, is at keeping the heat in. Walls will easily reach U-values of 0.18W/sqmK whereas triple glazed passive house windows achieve 0.8W/sqmK. So the more you add in windows, the more you need to compensate with the energy efficiency of the walls. And the more windows you have the more expensive they will become to make them achieve better U-values.
High quality (low U-values) comes at high cost. This may in turn limit the size of windows openings you choose. That said, higher end products, which will cost significantly more than standard ones, will help you meet the building regulations' energy efficiency requirements for pretty much any design.
This explains why, on north elevations, (i.e. ones that don't get much direct sunlight), there tends to be more wall area than glazing – to minimise heat loss in areas where you won't get much free heat from the sun (solar gain).
Size
If you plan to go with very large windows, especially if there's a chance of them overlooking, it might be worthwhile to show your neighbours what you are planning at the design stage to avoid later objections.
Traditionally, all windows and doors came at a standard maximum height of 2250mm which meant a number of rows of blockwork remaining between the top of the unit and the underside of a ceiling in a standard 2400mm floor to ceiling property.
In recent years, partly driven by the upsurge in the use of architects on domestic properties, the height of these glazed units is very regularly the full floor-to-ceiling height of 2400mm or even 2700mm+.
Many manufacturers are not in a position to produce units of this height due to their manufacturing processes or due to the weight of the glass. It is therefore not unusual to see units combined to achieve the same effect, with, for example, a window panel installed directly above a door.
But as this can result in visibly thick frame makeups, many architects and designers choose aluminium solutions which can achieve single unobstructed glazed panels as they are best able to withstand the weight of large glass panels.
In addition to height, the width of the units can similarly provide difficulty to many materials like uPVC and timber. Sliding door systems and large glazed screen panels, for example, are limited in width with materials like uPVC and timber, whereas aluminium again provides greater options for wider spans.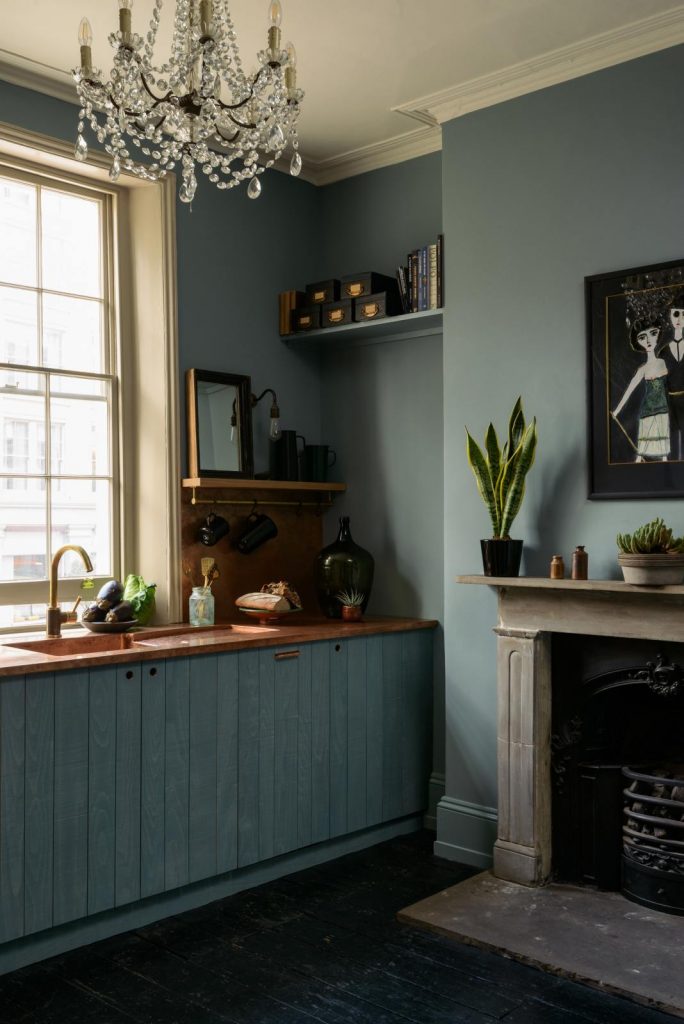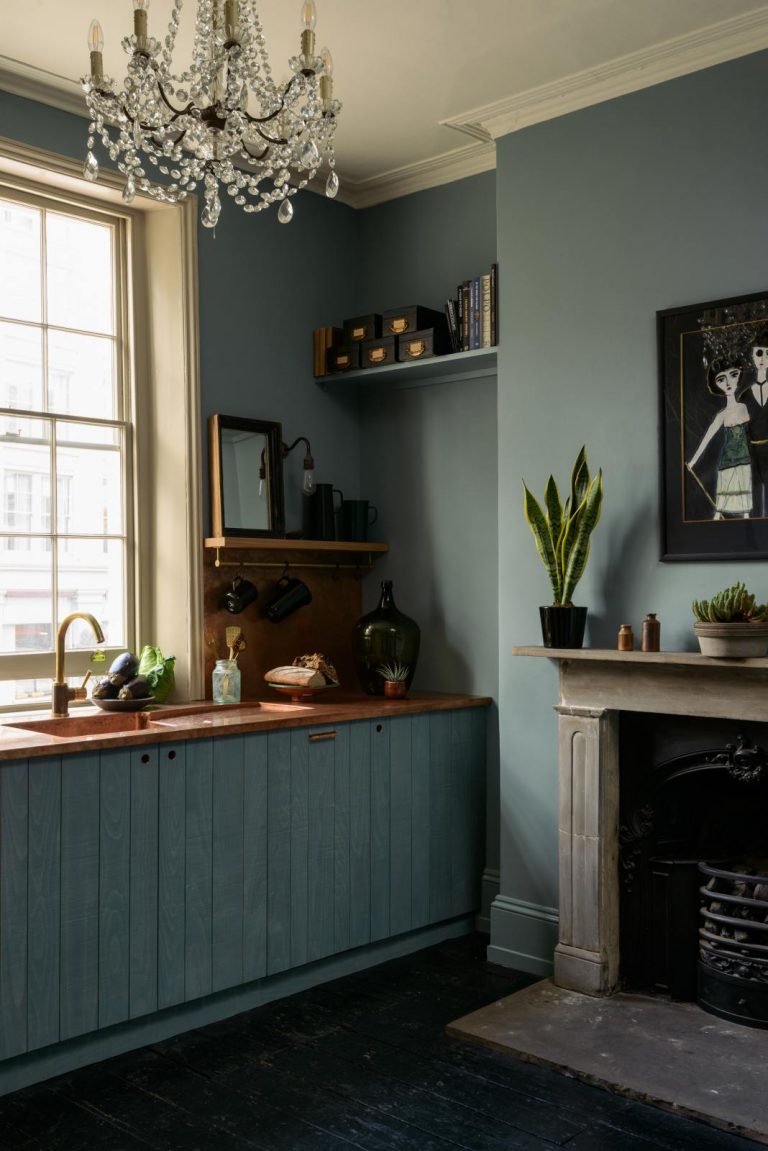 Home energy upgrades
In an existing home, before you choose your windows you will need to look at the whole house insulation strategy so that any heat loss benefits that are achieved by using triple glazing are not lost due to poor insulation standards elsewhere in the home.
Your choice of window frame and overall U-value and other performance indicators have to be carefully considered.
To make your final decision you will need to rely on the DEAP (ROI) / SAP (NI) analysis of the overall design of your home. This will accurately compare the difference that including either double or triple glazing will make to the final energy consumption of your specific house.
Grants are available for window upgrades in ROI but only if you undertake a whole house deep retrofit renovation, meaning a full home energy upgrade including not only insulation but also heating and ventilation, under the Sustainable Energy Authority of Ireland's One Stop Shop grant (see p92 for more on grants).
Renovations
Unless you live in a listed building, you do not require planning permission to create new doorways or windows internally. Similarly, small or singular external openings often do not either if they are to the rear or side of the property, but as every house is different and has differing relationships to boundaries, proximity to neighbours etc., the best advice is to contact your local planning department and query it with them directly. Larger openings or openings to the front elevation should always be discussed with an architectural designer or your local planning department.
In NI you always require building control approval to create new window and door openings. Depending on their size, the department may request a structural calculation or certification for the lintel or steel beam over. This generally is only if beyond a standard 1-2m opening. A way around this is to use an approved off-the-shelf lintel from a supplier who can provide you with a calculation for building control. Always confirm the support you are using with building control in advance of carrying out any work.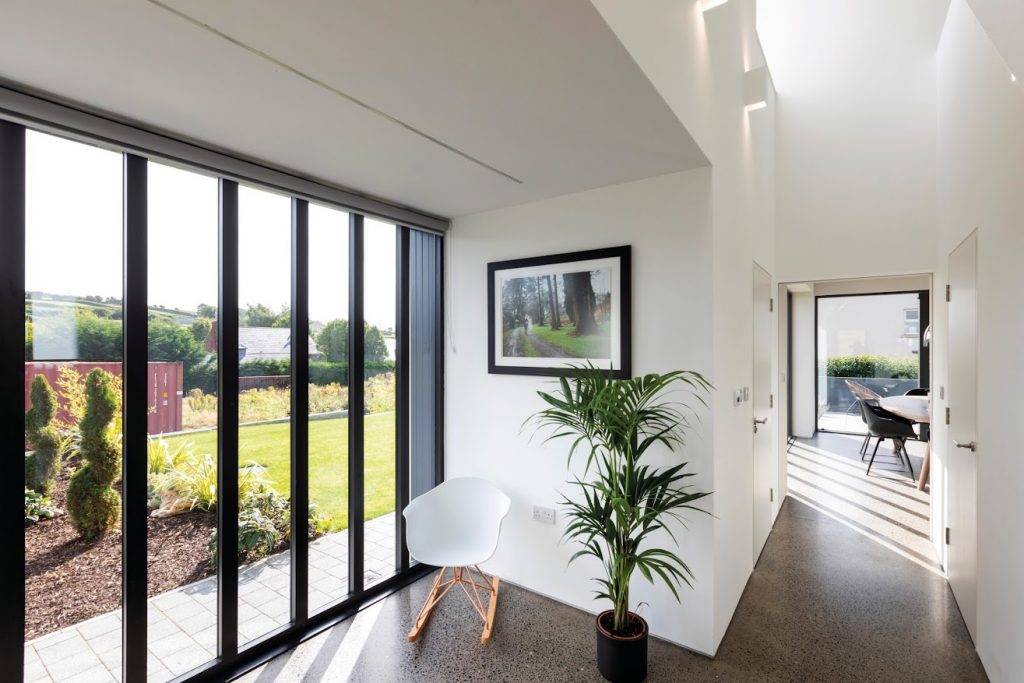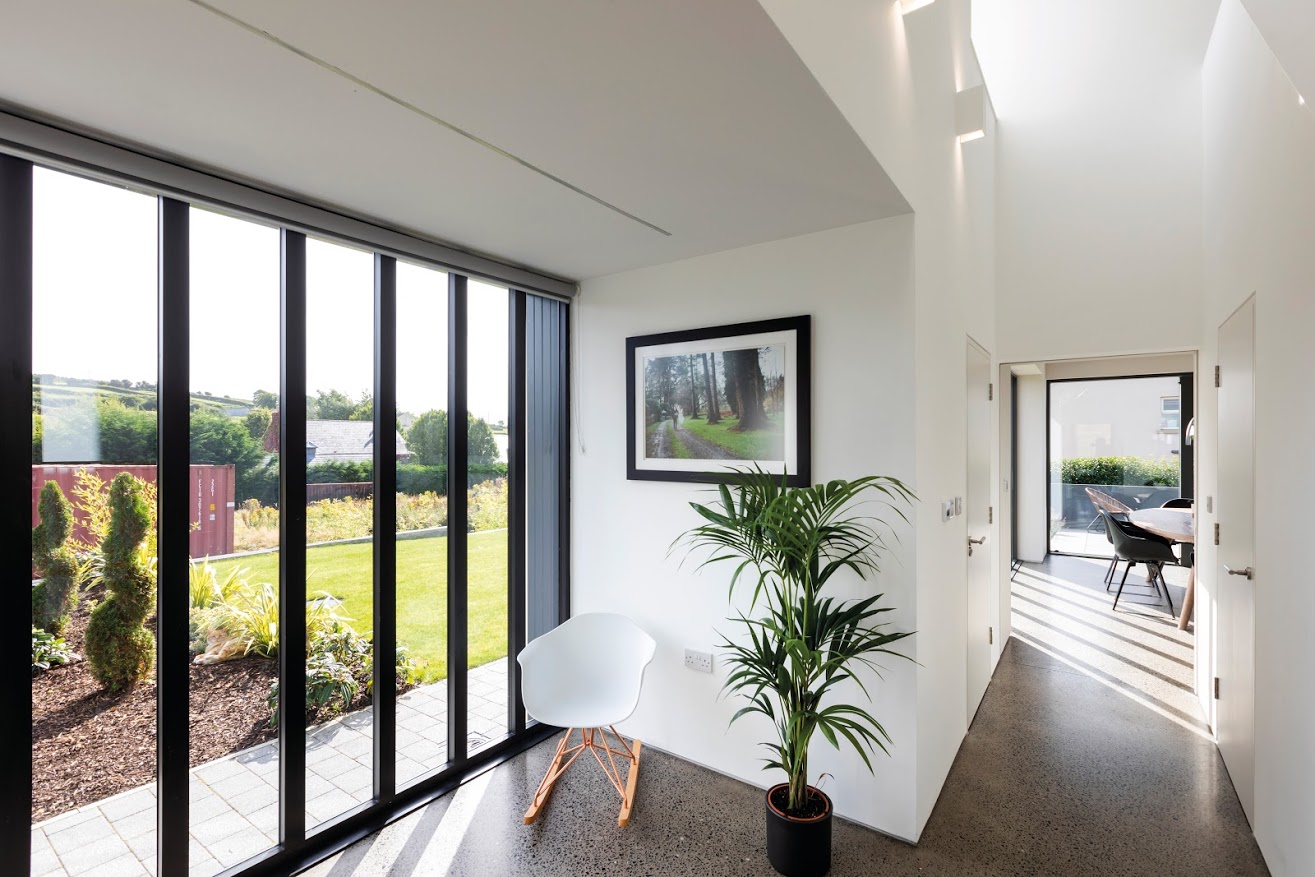 In ROI an external opening could require a planning application, and you would then need to notify the local authority with a commencement notice (without documentation). However the onus is always on the homeowner and builder to conform to current building control standards.
If the opening is larger than 2m, then it is always recommended to involve a structural engineer regardless of location. A design professional will also consider what knock on effects might result from your actions, e.g. the fire escape may have been compromised by inadvertently blocking it up. In NI, the local building control office will give advice on this subject.
Window dressing
To create privacy with a large window, you can use blinds, films or curtains – these could have an impact on the aesthetic of the building when viewed from the outside. Integrated blinds, that are hidden inside the wall when not in use, will require advance planning, i.e. electrics brought to that point and the area boxed off at first fix.
Very large windows will require some form of dressing to give them warmth. For example, if you plan to replace blockwork at the gable end, know that these will be especially tricky and expensive to dress from the inside.
The most expensive option, ranging from £300/€325 per sqm, are shutter blinds because there's a lot of work involved in getting them to fit to your window shape and size – the slats of wood will be crafted and built into your specific window. They do, however, give a flawless finish and offer shading or complete privacy. They also keep the integrity of the architectural shape, usually come in neutral colours and work with all interior design concepts.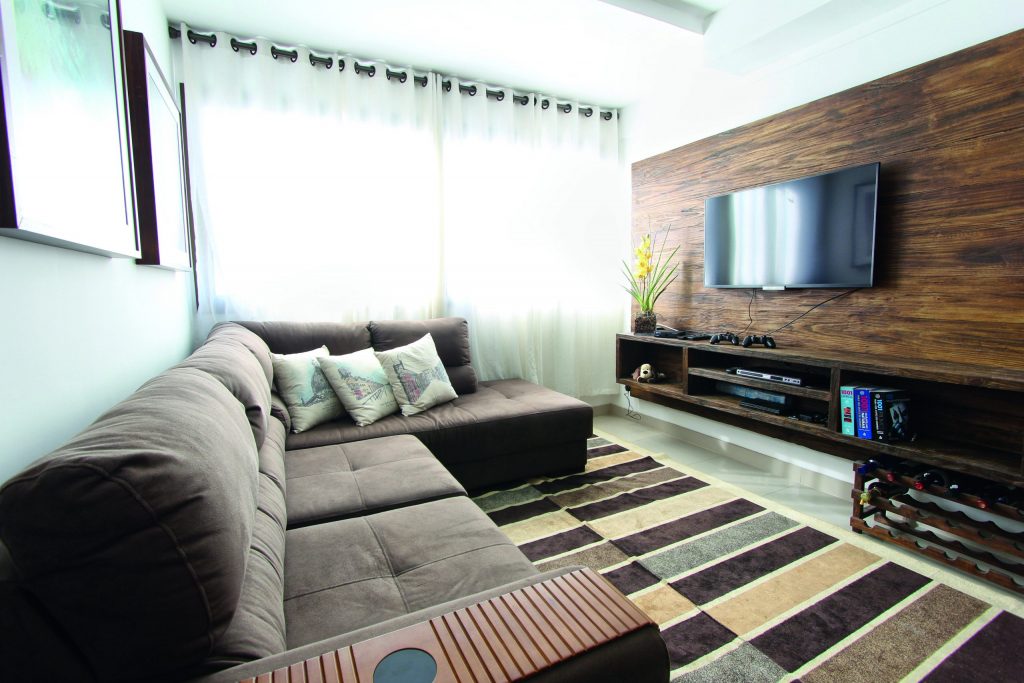 Louvre blinds are cheaper – starting at roughly half the cost of shutter blinds depending on the choice of finish and dimensions of the window. They come with horizontal or vertical slats made to overlay the shape of the window and therefore do not fully close off the window; being made of a sheer fabric they will not completely block out light either. The slats can be moved to alternate their position to an open, shaded or closed option, providing a level of privacy when closed.
Curtains are probably the most popular option as they soften angles and offer privacy as well as light filtering options depending on the fabric. There are two means of hanging them, track or pole.
Track systems are the most common as they can be fitted closely to the wall and, when correctly placed, are easy on the eye. While uPVC tracks are inexpensive and flexible they're only suitable for light and medium weight curtains. Aluminium is more expensive but stronger and more durable; it can withstand heavier weight fabric and tugging by children.
The pole option depends on how much space there is above your window. They are bulkier and will add an extra aspect to the finish. There's an endless range of poles and accessories, including wooden and metal designs with a myriad of finials, holdbacks and curtain rings to choose from.
Whether you go for track or pole, you can then choose a pencil pleat or a pinch pleat for the heading. Poles can also accommodate eyelet curtains, a simple option and increasingly popular. In the case of an apex window, the curtain must be attached to the track to allow you to hang it elegantly from the centre of the window at a 45 degree angle. Otherwise gravity will take control of that for you – not a good look.
In terms of cost, tracks can range from £25/€30 per meter and a pole can range from £55/€60 per meter, all depending on the finishing length and design, but it's the choice of curtain fabric that will be the biggest factor in determining the overall price. Whether you choose voile, embroidered cotton, printed velvet or plains, prices can range from an affordable £20/€25 per metre right up to £235/€250 per metre.
Brise soleils
Advances in window technology, and compensating for energy losses through other methods, mean that it is possible to have a large amount of windows in the house. However, overheating is becoming a major issue with these designs.
It's hard to believe that in Ireland and the UK self-builders have had to introduce cooling mechanisms in the house to make it comfortable in the summertime. But that's exactly what's happening.
It is at the design stage that overheating needs to be tackled, combining design and ventilation. Ventilation, in the form of openable windows and cross ventilation, e.g. with roof lights, and in the form of mechanised systems, form part of the strategy to mitigate overheating, together with thermal mass (to soak up heat) and shading (to block it out).
In fact, overheating calculations are now included in the ROI building regulations, but if you want to make sure the open plan living room won't be roasting in the summer, you could have the design run through the passive house planning package (PHPP) by a certified passive house designer.
If the south facing windows are very large, they may have to recommend reducing the glazed areas to reduce solar gain and/or introduce a brise soleil.
A brise soleil is an external shading structure that prevents the high summer sun from hitting your windows but allows the low winter sun to reach them and add valuable solar gain.
There are many different types of brise soleils. Some are slatted while others are solid and, if wide enough, can add value to your patio area in that it can still be used when it's drizzling.
These shading devices will have a significant visual impact on your house so consider how to aesthetically include them into the design. You can make provisions for one in the form of including brackets and install the actual brise soleil once you're moved in and realise the need for one.