Your window performance checklist if you're building new or extending in Ireland today, from U-values to air leakage.
In this article we cover:
How to compare windows
What certification to check for
Checking warranties
How windows tie in to the building regulations
Thermal performance
U-values explained in detail
Other technical criteria
What to check for if you're on an exposed site
Windows have to tick a lot of boxes to make them fit for purpose.  
When comparing technical parameters, the basic point to remember is that there's a big difference in performance between the glass on its own and the overall window with frame. It's usually the frame, especially where it meets the glass, that is the weak link. 
Most window companies now quote overall U-values for units in frames (not a mid-unit value, which is better). Always make sure you are comparing performance like with like.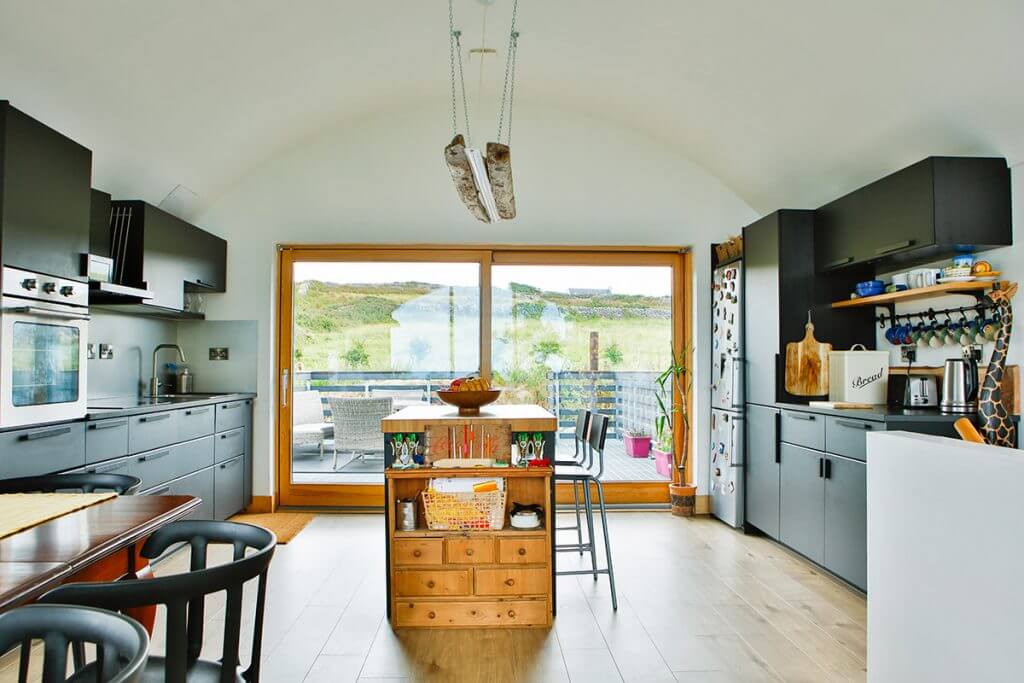 Certification
The marketplace for windows is very varied and potential suppliers will naturally wish to demonstrate that their product is superior. Although it is quicker and easier to work with verbal assurances regarding ratings for U-values and so forth, prior to ordering, before you finally sign up, make sure to check the certification for the following:
– U-values to EN 10077-2
– Air Permeability to EN 1026
– Water Tightness to EN1027
– Wind Resistance to EN 12211
– Where relevant, install security windows certified to BS PAS 24; existing glazing may be protected from being smashed with the addition of accredited adhesive window film.
These confirm that the product as described on the certificate has been tested to the standard given by an independent testing house.
Nowadays, total window performance is compared using Window Energy Ratings. These compare the total benefit of a complete window and are ranked similar to electrical goods with a code letter from A to G.
Reputable Window Energy Ratings are from the NSAI Window Energy Performance Scheme (ROI) and Kitemark, the British Fenestration Rating Council, and Certass (NI). In NI check for FENSA accreditation.
Warranties
Most suppliers buy in their profiles from manufacturers who provide a ten year guarantee which you should request and read through to check what it covers, normally the colour fastness of the profile amongst other things.
It should be insurance backed so if the fabricator/installer goes into liquidation the scheme will pick up any ongoing guarantees, a requirement of the FENSA scheme. However, if the frames are sold on a supply only basis, (quite often the case if you're building your home), then the guarantee will be for the unit and not the installation.
Regulations
There are ratios to consider and minimum overall U-value parameters you will have to adhere to, which your window retailer should be aware of.
Check for yourself the technical guidance documents (ROI) and technical booklets (NI). The ratio of wall space to windows needs to be carefully checked and balanced to ensure you encapsulate the views and light but also balance this with energy efficiency as set out in the building regulations.
Some other aspects to bear in mind include that all bedrooms must have an openable window of at least 500mm by 800mm for fire safety. This allows you to get out and firefighters to get in. Any window coming to lower than 850mm from the ground (or upstairs floor) must be fitted with toughened or laminated safety glass. Bathrooms and shower rooms are required to have vented or, at least, openable, windows.
In ROI, a good architectural designer won't let you make a mistake on this. A building energy assessor will also be brought on board to do the pre-construction calculations to make sure the energy requirements of the building regulations are complied with. These calculations will form part of the documents you upload to file your commencement notice, onto the Building Control Management System alongside your construction drawings.
In NI, when you submit your plans to Building Control they will highlight any issues in relation to the building regulations before they approve your plans. For instance in NI no more than the equivalent of 25 per cent of your floor area can be occupied by windows. If you want more, you'll have to trade off against energy conservation in your calculations and have these approved by building control.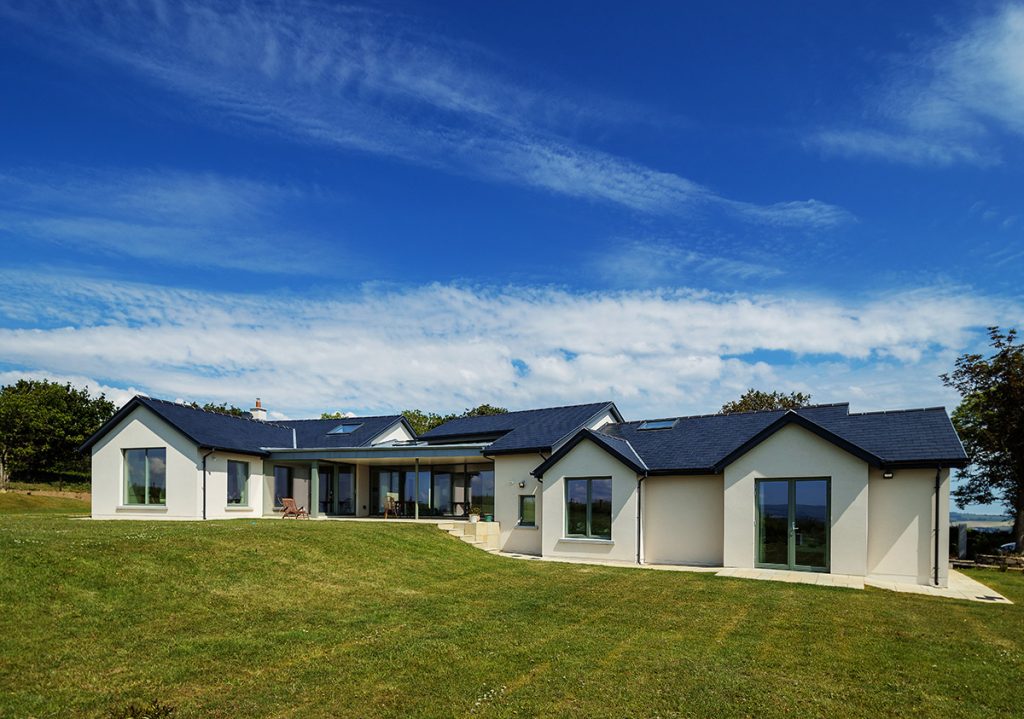 Thermal performance
Thermal performance is measured by the U-value, which is the rate at which heat passes through the window, from inside to out or vice versa. Low e glass is now fitted to all new windows but in the case of a renovation, if you are replacing a single unit with low e the uncoated units next to it will make the low e glass come out a different colour and would look out of place. Low e glass can add 50 per cent to winter thermal performance.
The lower the U-value, the better performing the window. When you factor in the frame, and how the sealing and thermal breaks are achieved, this increases the U-value substantially, to generally 1.5 to 1.2W/sqmK for double glazed and 1 to 0.8W/sqmK for triple glazed.
As buildings become super insulated, windows and doors are one of the weak links in the chain of heat loss. The windows alone can be responsible for losing more energy than the whole of the rest of the fabric (walls, floor, roof, doors). In fact, glass and double glazing technology is now so advanced that it is the frame that is the weakest link in really modern glazing systems.
The minimum for a standard energy efficient house would be low e, argon filled cavity double glazing, but this should really be your starting point. This will provide a U-value of around 1.5W/sqmK for the pane only, depending upon cavity width.
To comply with building regulation calculation requirements for energy, Part L as designed in the DEAP software in ROI and Technical Booklet F1 as designed in the SAP software in NI, whole window U-values must be used and these tend to be higher than pane values.
For certified complete window U-values you should consult your supplier.
The lowest or best U-value glazing insulation available at the moment is triple glazed, gas filled, soft, low e, but it's not cheap. As with all insulation, it's a matter of deciding how much you can afford to spend at the start compared with many years of higher heating bills. But triple glazing also reduces the amount of light coming into the room.
The proper installation of windows, including best practice use of insulation around the window, is vital to ensure you get the benefits of the U-value. For example, your window sills are also a weak link (see p124).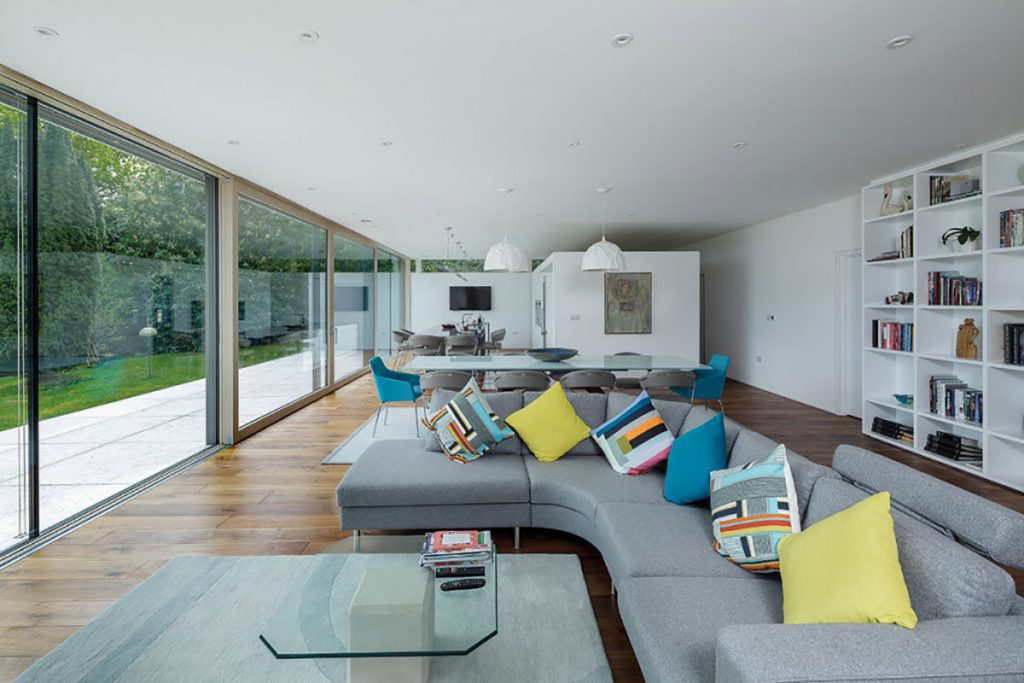 U-values broken down
There are three parts to measuring the U-value of your windows, and it is helpful to have these specified individually as that allows you to see what you are comparing between different manufacturers:
The glass is the easiest one to achieve a low value and it will mostly be in the range of 0.5 to 0.8W/sqmK.
The frame is where the big difference is made and the U-value will rise (lower = better performing). How much depends upon the material the frame is made of, the sealing and also the way the thermal breaks are achieved. The value for each window is made up of the different proportions of frame to glass, thus a window with relatively more glass to frame tends to have a better U-value.
The overall U-value.Understandably, manufacturers will provide the optimum U-value for the style of window you are considering. Whilst this is a useful guide, remember that your windows are unique because they are designed to suit your house and so the figures for each individual unit will be different. Bearing in mind the relationship between the glass and frame, every time you have a differently sized window the U-value will change also.
You may find that whilst one window might be better and three the same, the other 20 might be worse and so the overall U-value will be higher than that quoted for the example window. Working out this overall U-value can only be done once you have completed your window schedule. Ensure therefore that you receive individual U-values for each window and door in advance of placing your order and assess these carefully.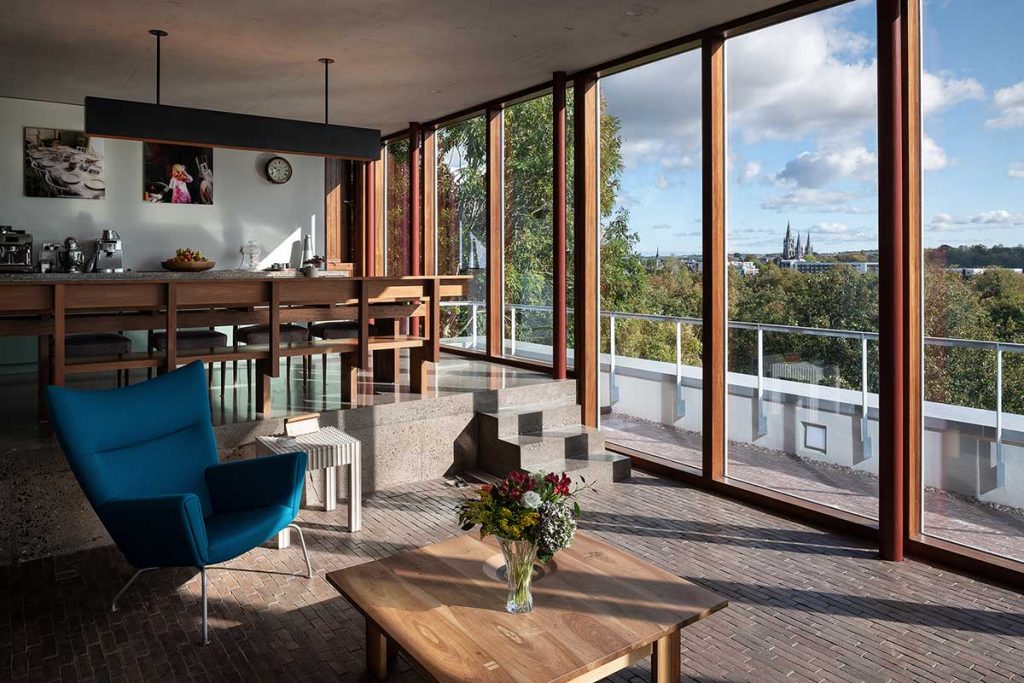 Solar gain and overheating
Unlike other building materials, glass lets in heat and light. This free heat can be measured and used to offset heat losses. If you have materials in the home that can store this heat during the daytime, e.g. concrete or tiled floors, plastered walls, the sun will hit these surfaces and transfer heat to them.
Acting as a thermal store, these materials then slowly release the heat when the room temperature cools. For this reason, solar gains are usually considered to be beneficial, introducing free heat to the home.
But solar gain is also the cause of overheating in the summer months. With more daylight also comes more ultraviolet (UV) rays being admitted which will affect plants and will fade colour in fabrics and pictures. Triple glazing lets in 19.5 to 25 per cent UV light, double glazing much more.
To minimise this effect a see through UV film can be applied to the glass, or you could alternatively specify high tech glazing (see Glazing section). Shading devices or overhangs (brise soleils) also considerably help reduce overheating (as can ventilation). These shading devices will be taken into account in your energy calculations which should include mitigation for overheating.
Other technical data
Air leakage should be Class 4 or better for a modern, well sealed house.
The G factor refers to the amount of solar gain and is usually given as a percentage. You will use this to work out what percentage of your space heating requirement can be provided by the sun in cooler months whilst in the summer if there is likely to be overheating and the need for shading – or a change in the overall design of the house.
Consider too that double glazing will let more light in than triple. The G-value for the glass only will give you a figure of 70 per cent for triple glazing and 90 per cent for double. With the frame included, the G-value generally falls to 55 per cent and 80 per cent respectively.
The light transmittance factor tells you how much daylight the window will allow in; with triple glazing this is about 70 per cent, double nearer 90 per cent. However, note once again that this figure is for the glass only; once you add the frame you get the overall for the entire window opening and that brings it down to nearer 55 per cent in the case of triple, 80 per cent or less with double. Again, this may have a bearing on the design of the house and arrangement of the rooms.
Although this is almost universal now, make sure that the coating on your glass is soft low e.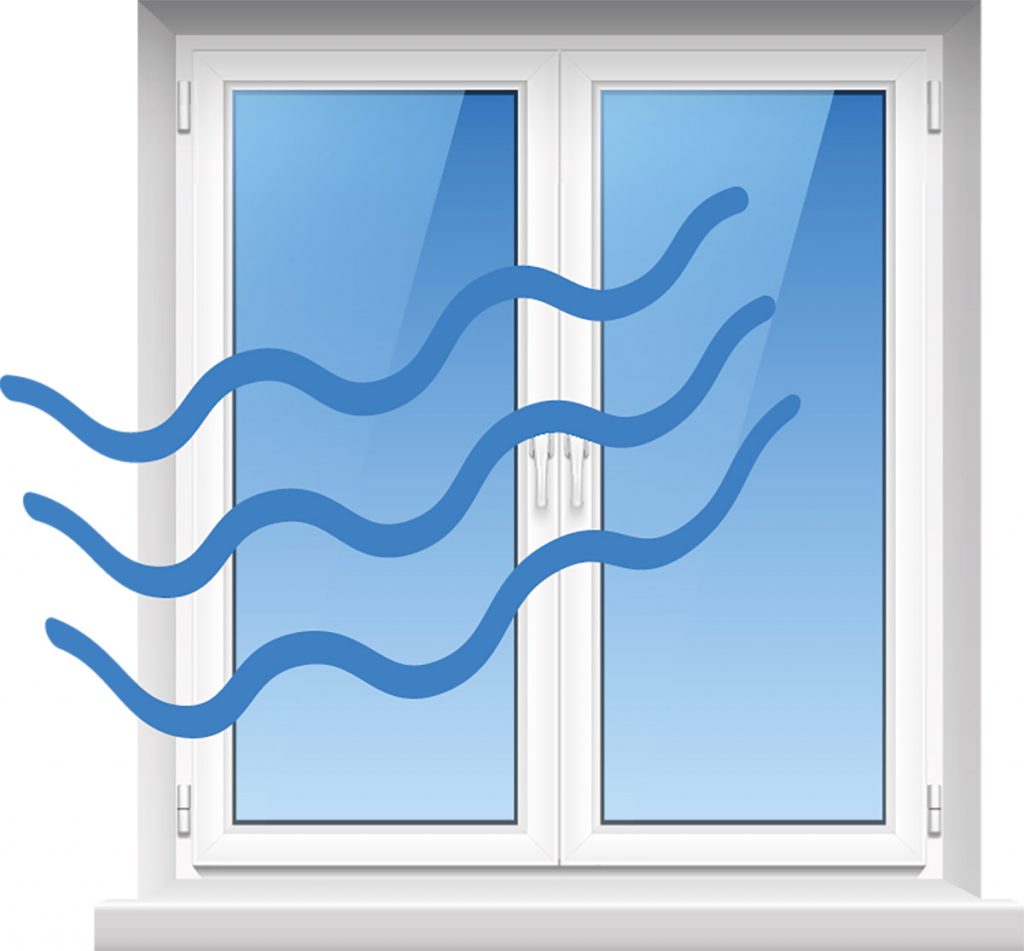 Exposed areas
Corrosion will be a factor in coastal locations and aluminium should be anodised. It's very much horses for courses as your choice will be a combination of looks, performance in relation to the type of house you are building and its location, and budget. Some materials have thicker profiles which may or may not be a consideration. You may also wish to look at the guarantees available in relation to maintaining colour density.
Driving rain and other environmental parameters will also have to be factored in. Consider too that if one side of the house will be more affected by the elements than others, e.g. prevailing winds, it may make sense to invest more in the window specification for that particular elevation.