Summer is the best time to host a backyard party – here's when and how to get your garden ready for the festivities. 
o host a fun outdoor party, you don't need a total garden makeover. Preparation is more about placing your best foot forward. That way you won't be noticing or fretting over things on the day.
ONE WEEK BEFORE 
Start with a spring cleaning of benches and tables – ideal to do a week before, especially if they need a bit of TLC. You want the paint to be fully dry, and/or give time for the furniture polish fumes to dissipate.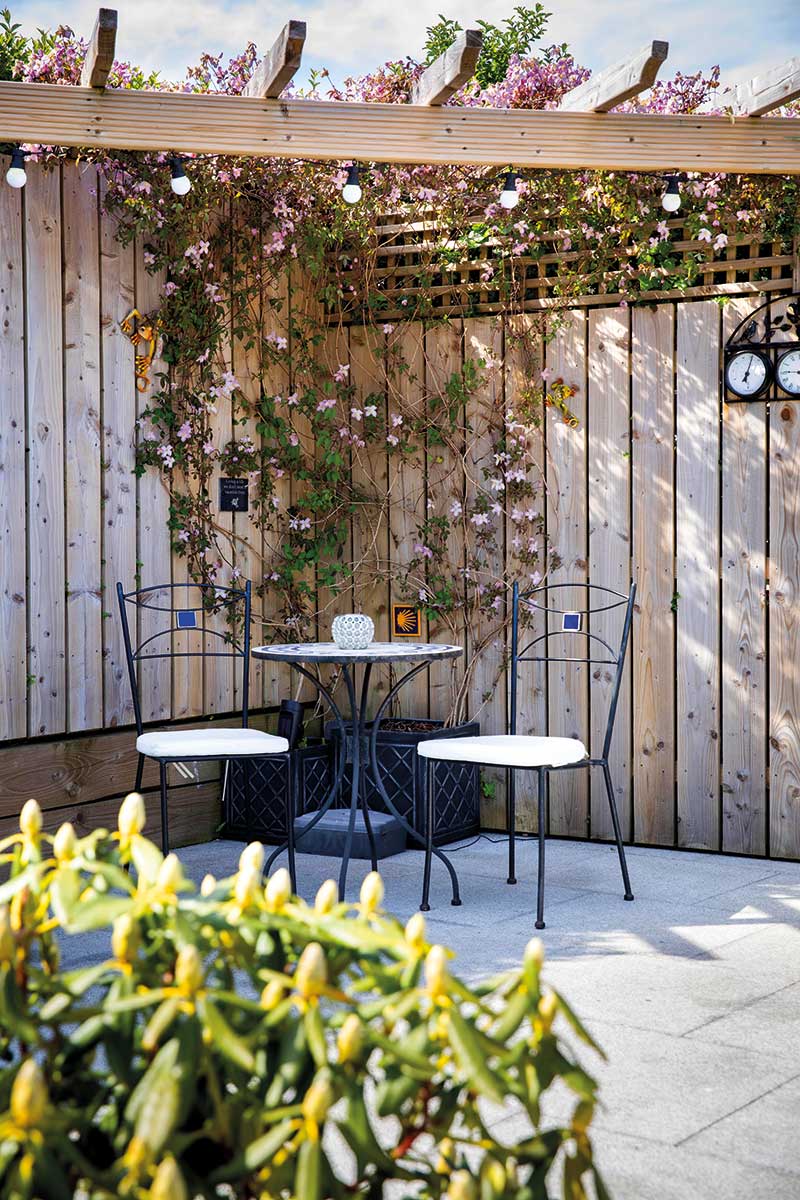 You will also need to consider the imponderable weather. Parasols and other temporary awnings are great for shade from the sun and cover from an unexpected drizzle. They are also an opportunity to inject some colour or theme into the garden party. A chance to coordinate table arrangements or fabrics.
Of course if you want to impress, you can boost the floral content. Your local garden centre is full of fabulous colourful blooms and many wonderful fragrant species at this time of year that can be planted in time for the day or evening of the party and be both a talking point and an extra delight.
Apart from a fine flourish of ornamentals in the borders or placed about in containers, other useful plants for summer parties include herbs and edible flowers to garnish the dishes (I recommend shredded nasturtium foliage in salad) and even the drinks (freeze edible flowers in ice cubes).
There are even plants that can help alleviate the barbeque blistered thumb (aloe vera or evergreen succulents semperviviums and echeverias), the grazed knee (yarrow, lavender, cranesbill, bistort, or lady's mantle) and some that might just repel those pesky insects (citronella but also tea tree, eucalyptus, lavender, bergamot, peppermint and germanium).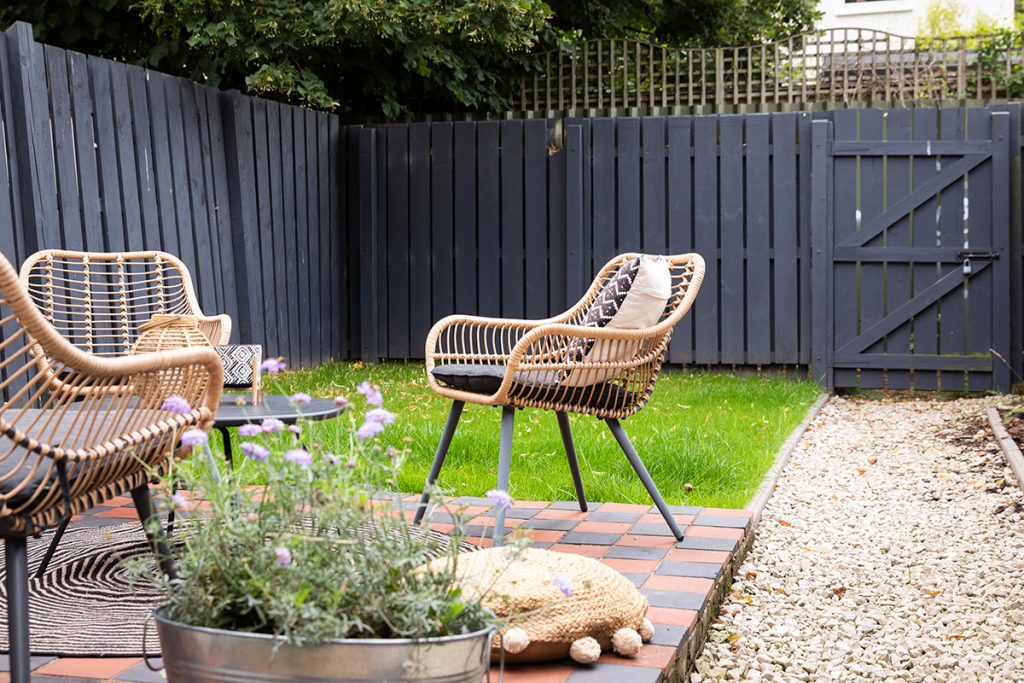 A FEW DAYS BEFORE 
I find it best to tidy up the landscaping a few days before the event, to give it time to recover and look naturally impressive. Start by trimming the lawn lightly (no need to scalp it) – unkempt grass or cut to bone are not a good look. Cutting a few days before will give some chance of greening up nicely in time for the day.
At this stage it is a good idea to tidy and clip or stake back any plants trailing over paths or patios, those that may be a trip hazard to guests. I know you have been successfully piloting around it for the past two years but auntie Joan, or Tom from the office, may just get caught or tumble over it.
Likewise with pots and containers. You may need to reposition them temporarily for space, accessibility, or safety. So while you are making the garden pretty and auntie Joan friendly, you can consider the other guests. Are there young children requiring a run around corner? Are there items or prized plants in the garden that you need to keep them safe from, or keep safe from them?
While you are at it, take the opportunity to trim hedges and also pay attention to sightlines; are there any fences or walls that need a lick of paint, any trellis or climbing plants that may need a bit of attention? Last but not least, consider if a view needs to be blocked off with a fence panel or a temporary screen.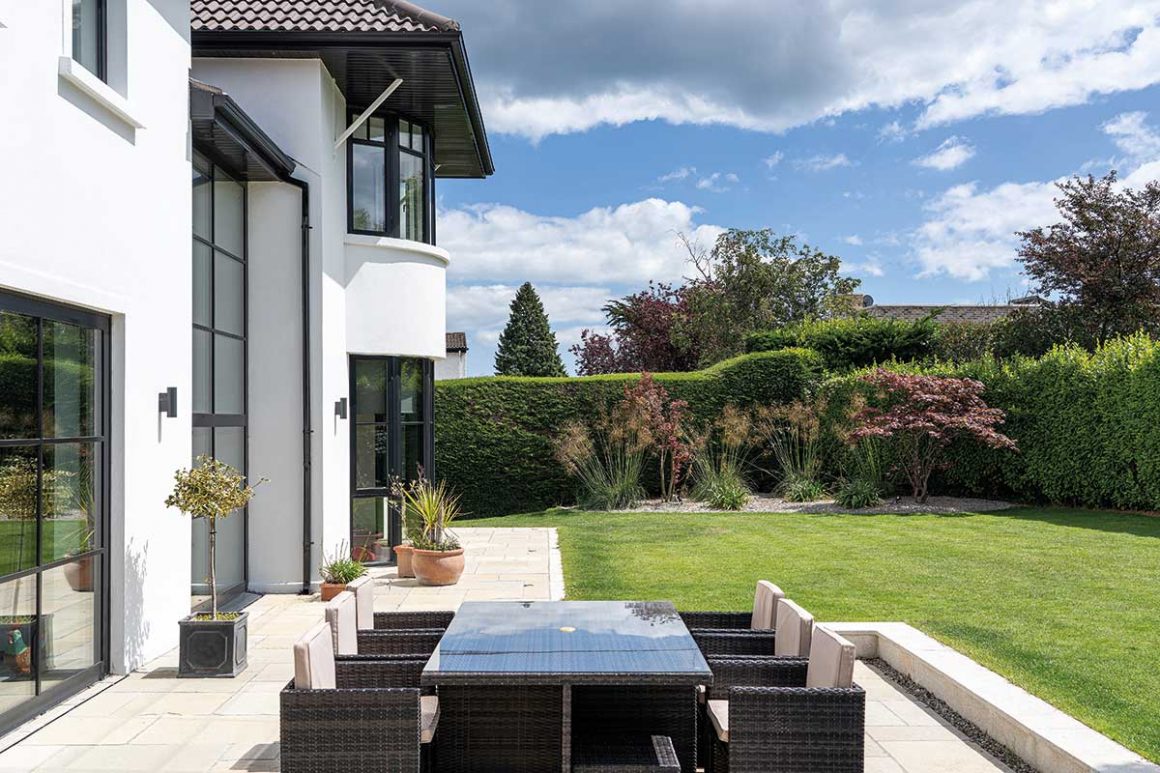 THE BIG DAY 
You can keep it all informal and open plan but designating a buffet area is always helpful – that easy going, help yourself, set up is easy to manage and the less fuss the more joy for host and guests.
The aim is to amend the space to mirror a living room layout. People know how to move about that configuration and it is easier to elicit a relaxed, intimate atmosphere. Centring your garden or kitchen chairs around a long table lends familiarity, is an easy way to serve, move about, and clean up.
Other chairs or seating dotted around means people can peel off into groups or find their space to be comfortable in as the event unfolds. Chairs or recliners, along with a throw spread on the actual grass makes everything look well placed.
At this point you can choose where bunting, balloons or other decorations may be best placed. Also consider if extra lighting is required. If things will continue into the evening or only be commencing at night then candles or outdoor lanterns will set atmosphere and provide clarity for navigation.
All that's left is to enjoy. Invite in the post I hope.