Gavin McKibbin is a builder by trade who specialises in renovations and extensions, and he built his own house in Co Down, project managing it from start to finish. Here he shares his tips and advice based on his personal experience as he came up against some common self-build pitfalls.
Being in the building trade for 15 years I had a fair grasp on what to expect in terms of the process that lay ahead, however this was my first new build and I had little experience with planners, so that was our first hurdle to overcome before we got underway with the build.
Planning phase
As with most new builds, depending on the area there are usually stipulations as to where you can locate the house on your site, size, design, ridge height to name but a few. This is something you will want to consider before buying your site to ensure you will be able to build the home you dream of and not be held back by restrictions from planners and end up building a house that you're not happy with.
The planning process can also take quite a while depending on their workload.
I would also try and make sure your plans submitted are within the guidelines stipulated in your outline planning so you don't need to make amendments to current drawings and avoid unnecessary delays.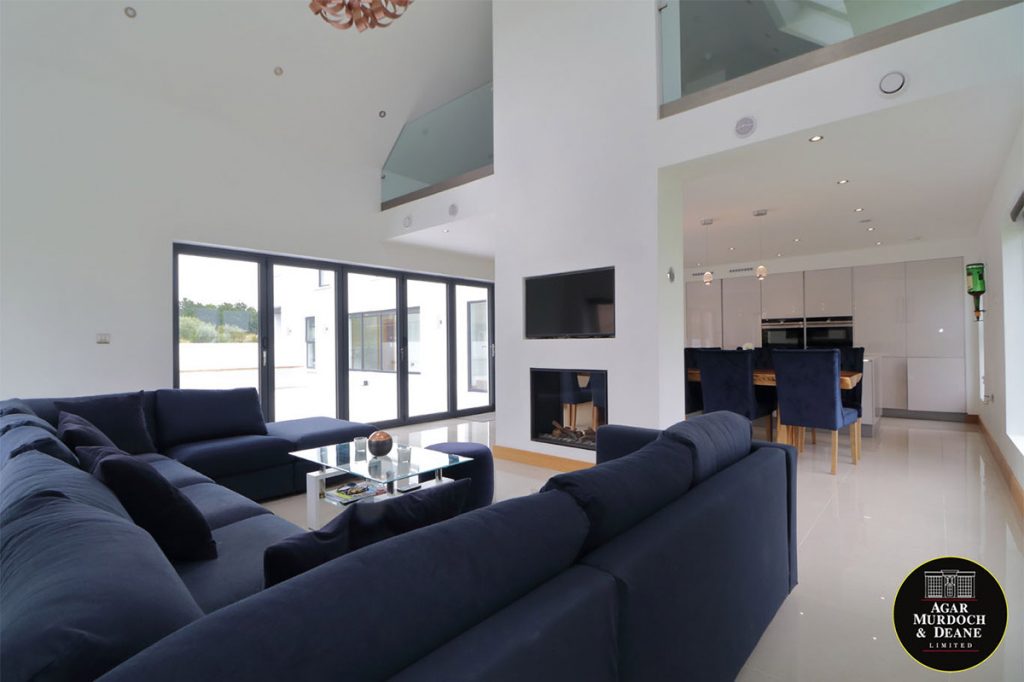 At this stage, it came to my attention that our land registry map was incorrect. This was due to a miscommunication between the vendor who sold the site and his architect. Luckily we picked up on this before we started to build – if we'd started without sorting out the deeds, part the house would have been built outside the boundaries of the land we had bought. It could have turned into a ransom strip, i.e. land you have to buy to get on with the project and because of this, you will have to pay an inflated price.
I would advise that at the conveyancing stage, in the transfer of any land, that all parties are involved including your own architectural designer. This will ensure you are getting what you are paying for; it will also avoid wasting time having to reapply for new site maps and a fresh planning application.
Construction phase
Luckily for me I had a great squad of trades around me that I work alongside on a daily basis, however I did get caught out on a couple of occasions, in relation to project management. Keeping well organised and on top of each stage before you get to it will lead to a seamless process. Always make sure you have the tradesmen provisionally booked for each stage well in advance of when you actually need them, to avoid waiting and the build coming to a halt as a result. 
In large part, most things went as expected. The only real hiccup we had was when we were on holiday for two weeks during the build. The bricklayers built part of a chimney breast in the wrong location leading to it having to be knocked down and rebuilt costing both time and money.
This I put down to a miscommunication between myself and them. The bottom line is, you need to be on site as often as possible to spot anything you think may be wrong or perhaps something you would like to change before things get too far.