You can pick your kitchen style out of a book or you can design it yourself, mixing and matching elements – here are some ideas.

In this article we cover:
Main kitchen styles to choose from
Kitchen style vs house style
Sketches of different layouts with pros/cons
How to add colour
Inspiration images
Much like the external appearance of your house, you can pick your kitchen out of a book or you can design it yourself, mixing and matching elements you like.  
There are two broad categories of kitchen styles: traditional which evokes pre-twentieth century design versus the contemporary styles emerging from the post war period. As a fixed piece of furniture that's expensive to replace, the kitchen should usually fit in with the overall style of your home.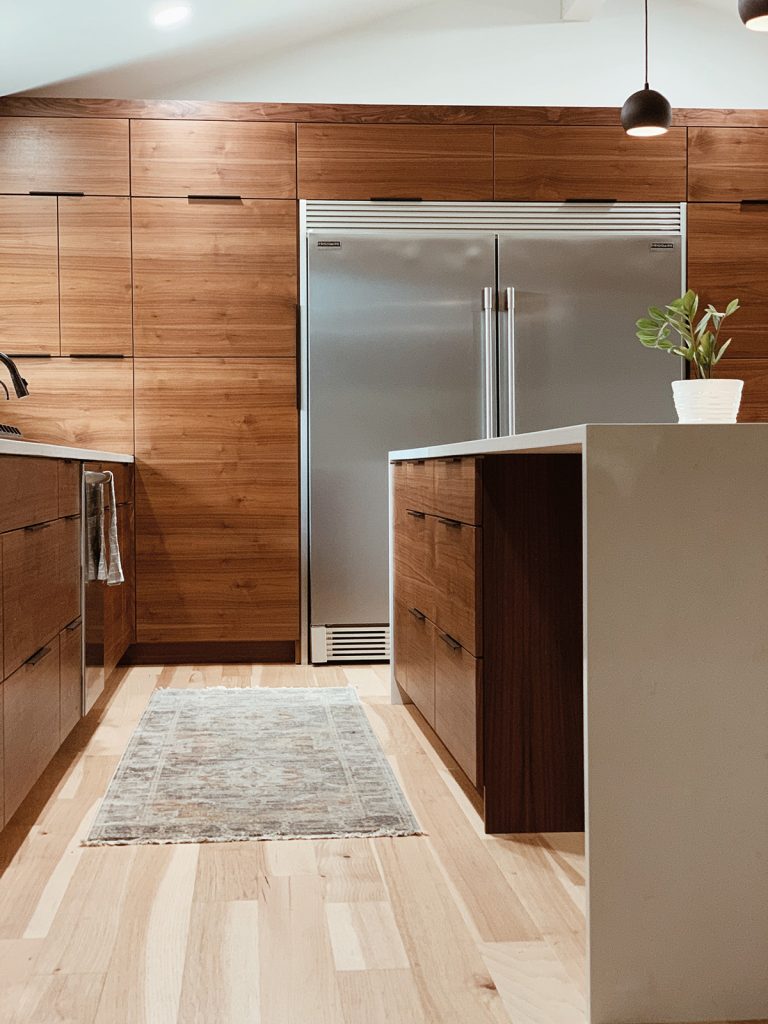 Therefore a classical panelled door might suit a period Georgian house (traditional); a shaker style might suit a cottage (traditional); or a plain wood panelled style with integrated handles would suit a 1970s bungalow (recent-modern) and so on. See p110.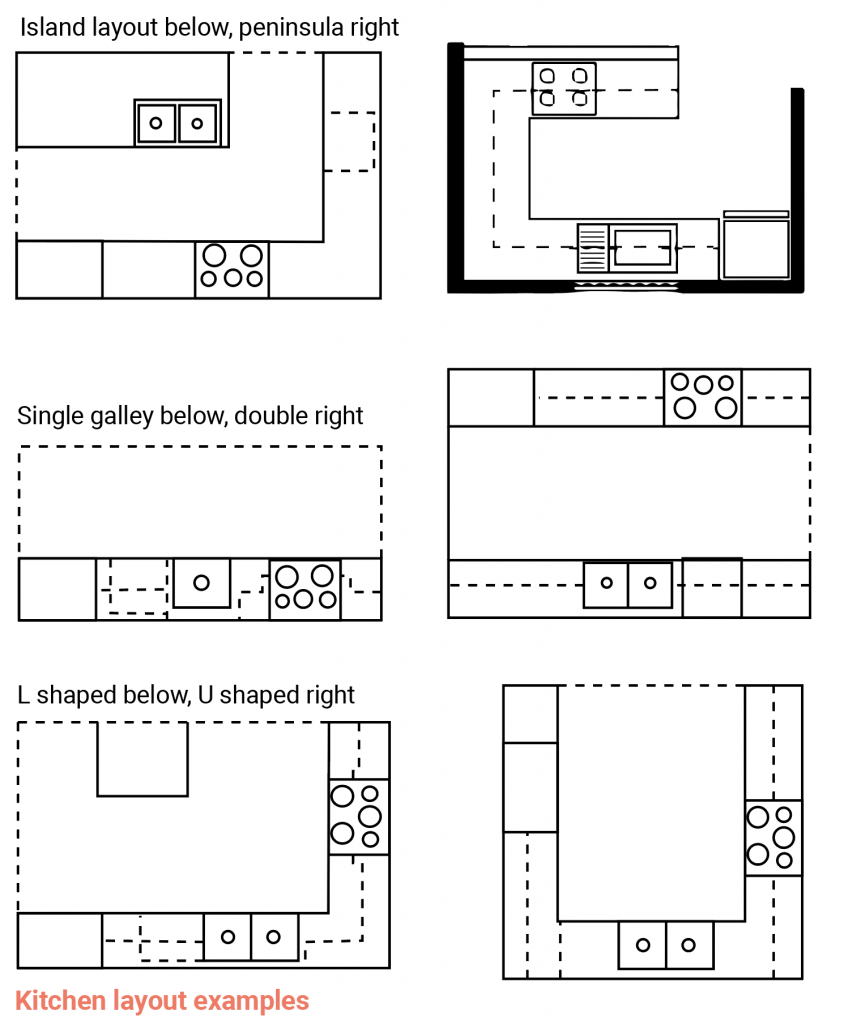 Traditional
Traditional styles can hark back to nostalgia for kitchens past; the warm fuzzy feeling of a grandmother's kitchen that may or may not ever have existed. They might also suggest feelings of country or rural living as opposed to urban.
Traditional kitchen styles embrace decorative elements such as ornamental plate racks, fretwork, dresser shelves and pilasters. Traditional kitchens are often the realm of Belfast sinks and free standing range cookers.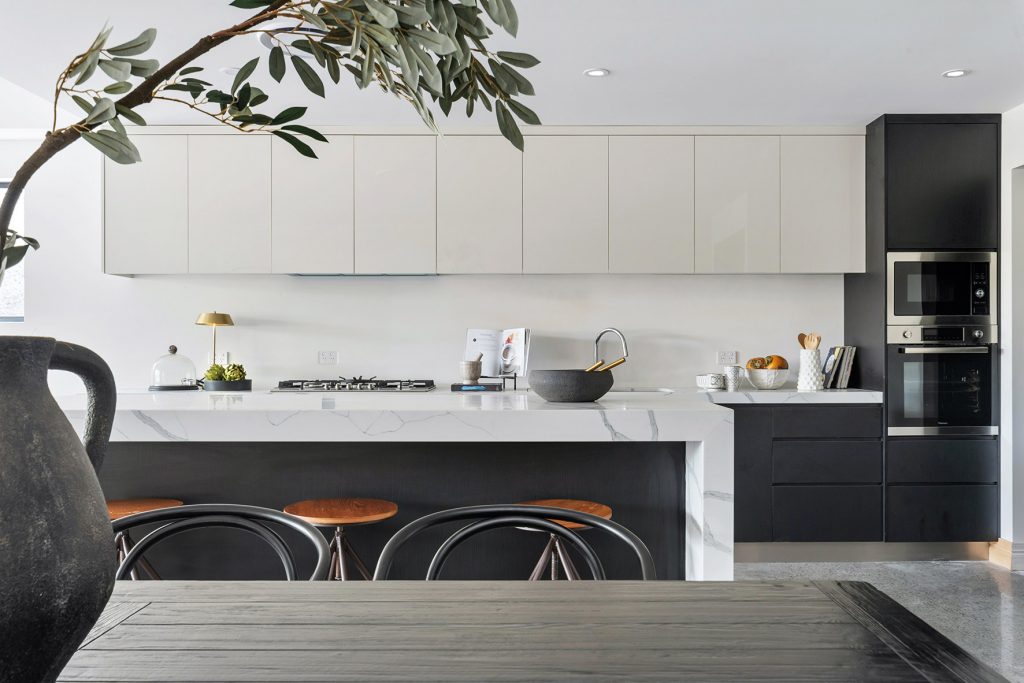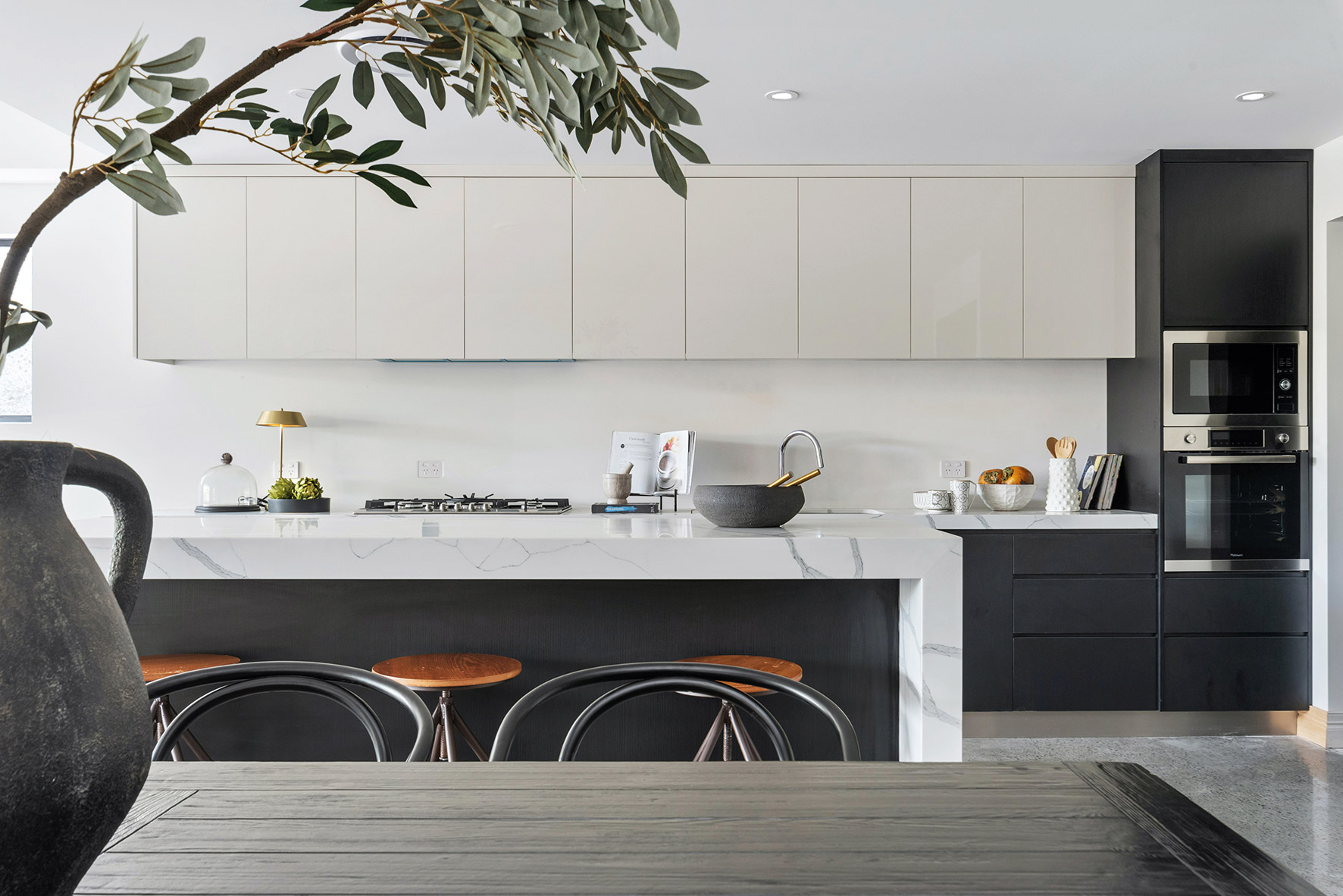 Contemporary
Contemporary kitchens are chiefly concerned with function: with no decorative elements or dust collectors included. Doors are usually plain which aim to complement the high tech appliances.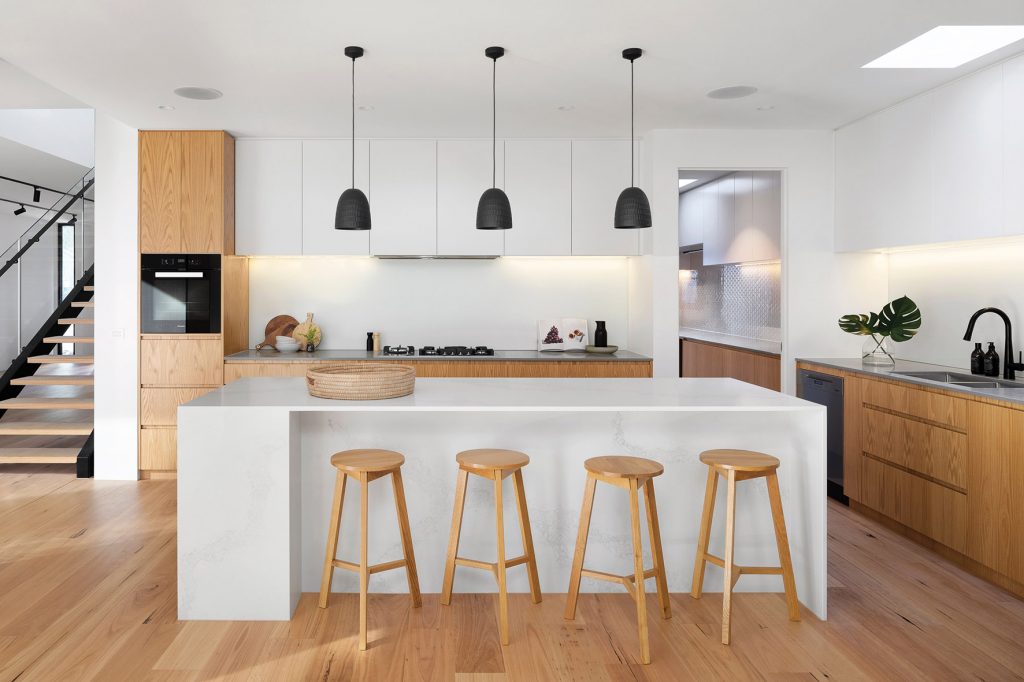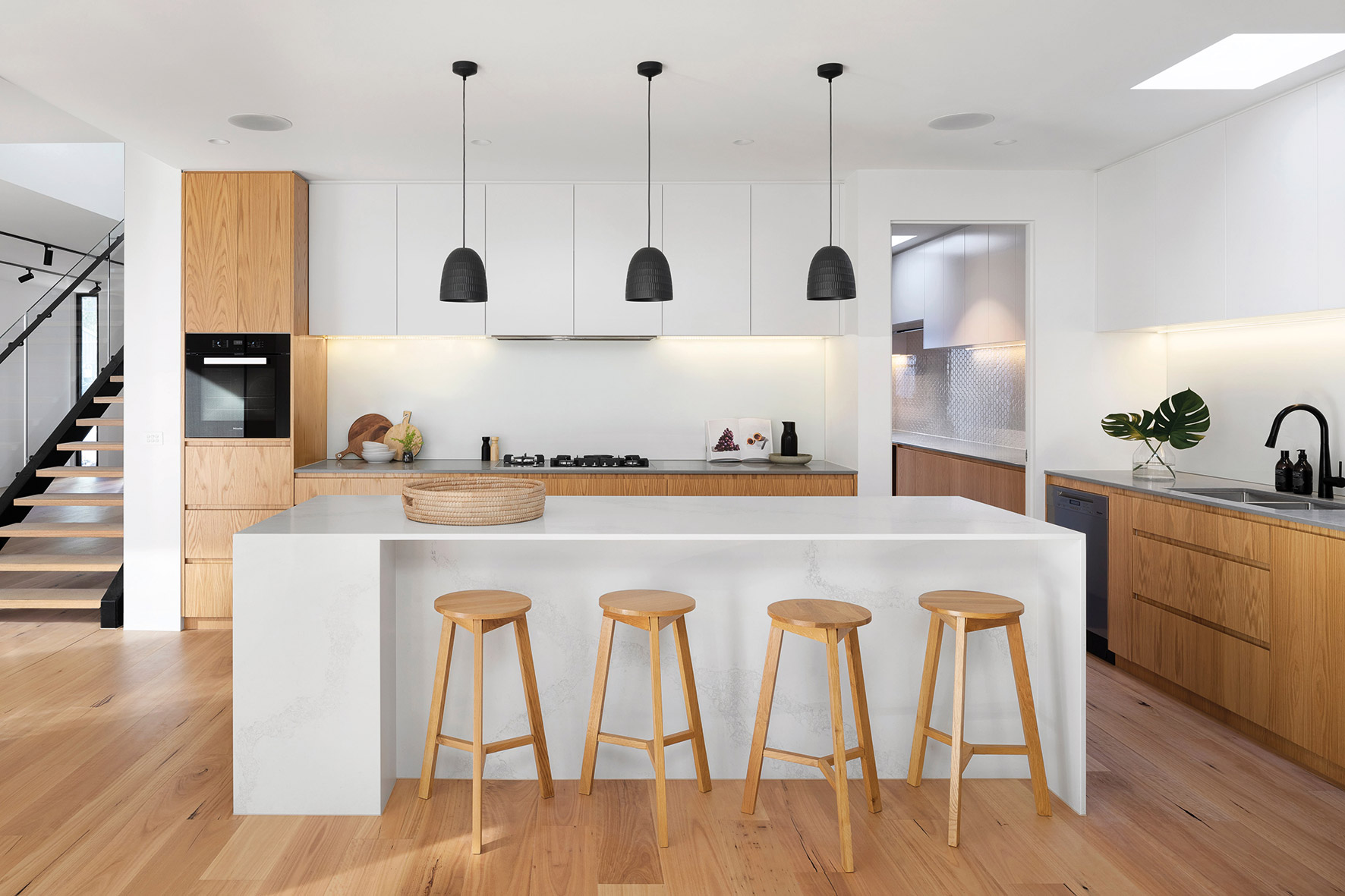 Any current design trend can take hold in the kitchen, be it Scandinavian (clean simple lines with reliance on wooden effects and often white as a prevailing colour) or minimalist. In general, an emphasis on manmade materials for worktops and panels, with glass and metal effects on doors and appliances, look more towards an industrial aesthetic as seen in the commercial kitchens of restaurants and hotels.
Colour Coded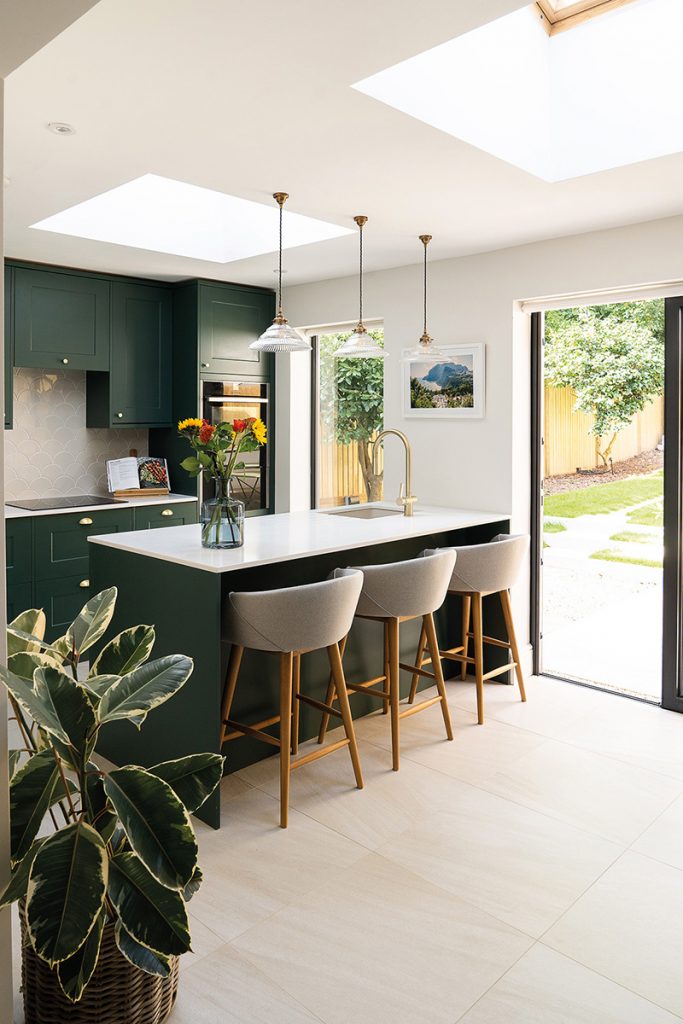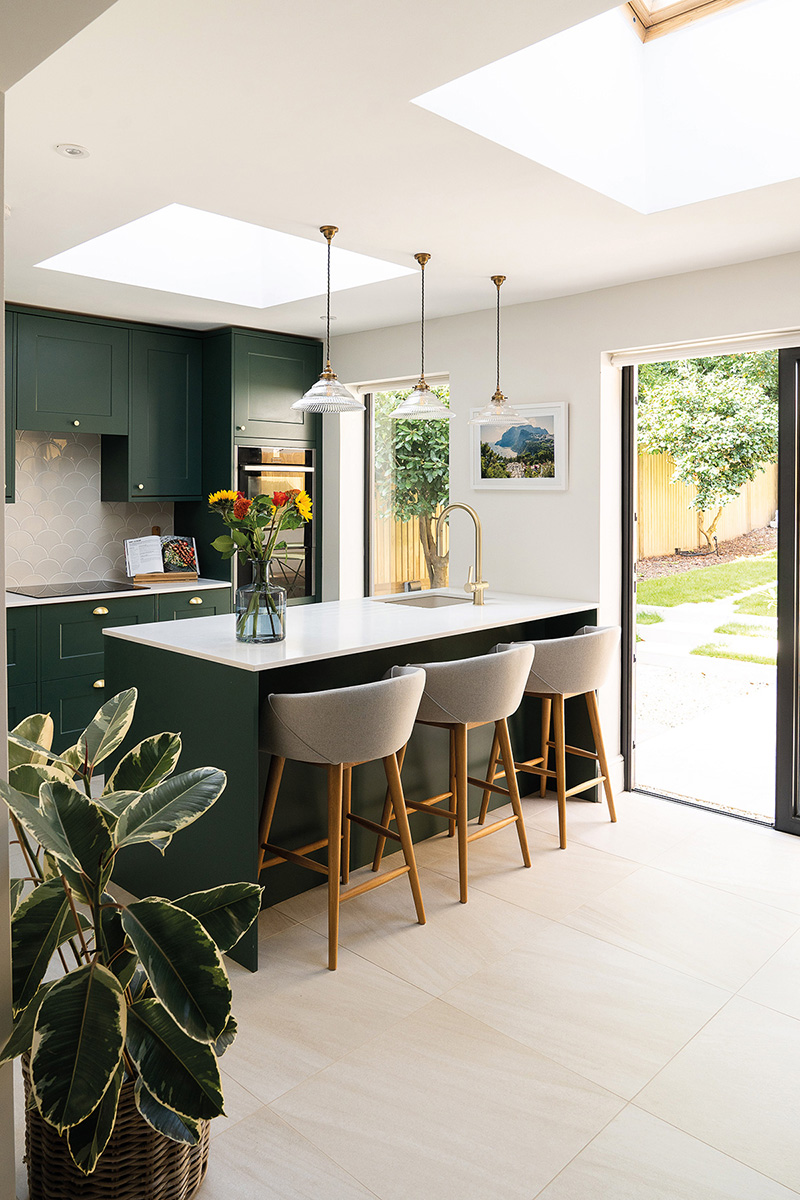 In many instances a prevailing colour will define the kitchen, be it the classic white or a stronger colour like blue, black or even green. The colour can be defined by a material as opposed to a shade of paint, e.g. wood.