Japandi is a globally growing interior design trend where Japanese design meets Scandinavian interiors, as self-builder Miyuki Katsu Maloney explains in the context of her new build project in Co Mayo.
In this article we cover:
What is Japandi design
Main features of Japani design
Details of Miyuki's new build in Co Mayo
Designing the project and making it building regulations compliant
Staircase design and concept for living
Flow of the house
Flooring choices
Doma genkan design
Japanese wetroom design
Storage elements
Japan and Scandinavia are more than 8,000km apart from each other, yet their design principles are surprisingly similar in many ways. They both have a deep appreciation for natural materials and muted tones, simple clean lines and the use of wood, for example.
Known for its use of natural materials, low lying furniture and uncluttered "quiet" spaces, interior design in Japan is deeply connected to a traditional way of living. The way of living in which we give a room a different purpose on different occasions.
To give one example, you would put down a futon mattress in a "bedroom" to sleep. In the morning, the futon would be put away and the room would be used in another capacity, such as kids' playroom.
In Japanese houses, internal doors are often sliding doors. This is partly due to the smaller average house sizes than Irish homes, but more often, it is so the adjacent rooms can be connected to make the larger space to suit different needs. Sliding doors have become more common in Irish homes in recent years, as open plan living is becoming increasingly more popular in new builds.
In a similar way, Scandi interior design also focuses on minimalism, functionality and creating light airy spaces. The use of monochrome tones and earthy colours gives a space a calm and fresh atmosphere.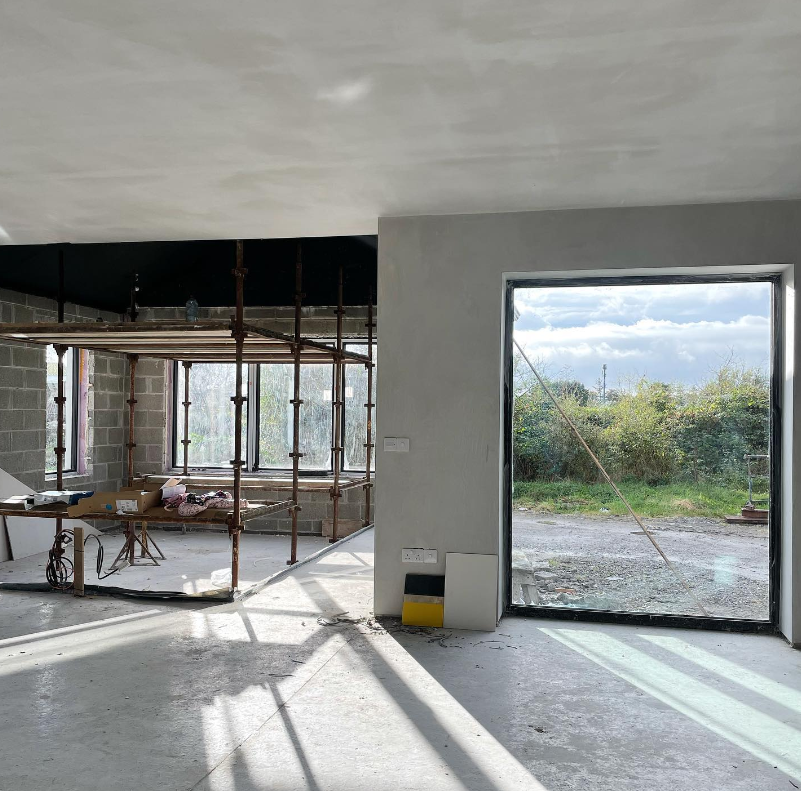 Our Japandi design
My husband and I are in the middle of a contractor-led self-build in County Mayo, which will incorporate a Japandi style interior. It's on a greenfield site, a short stroll away from a village centre.
We opted for an Irish farmhouse style exterior to have it sit well with the rest of the landscape, and also because we love the look of simple old Irish farmhouse style buildings. There is not much if anything to suggest from the exterior that the house would have a Japandi interior or Japanese architectural influence.
We actually didn't consider any other exterior, in large part because the budget spoke a lot. We have a family member who has done a few self-build projects so knew that more corners and a complicated roof would mean more money, which then means less money to spend on the interior or the level of finishes we might want.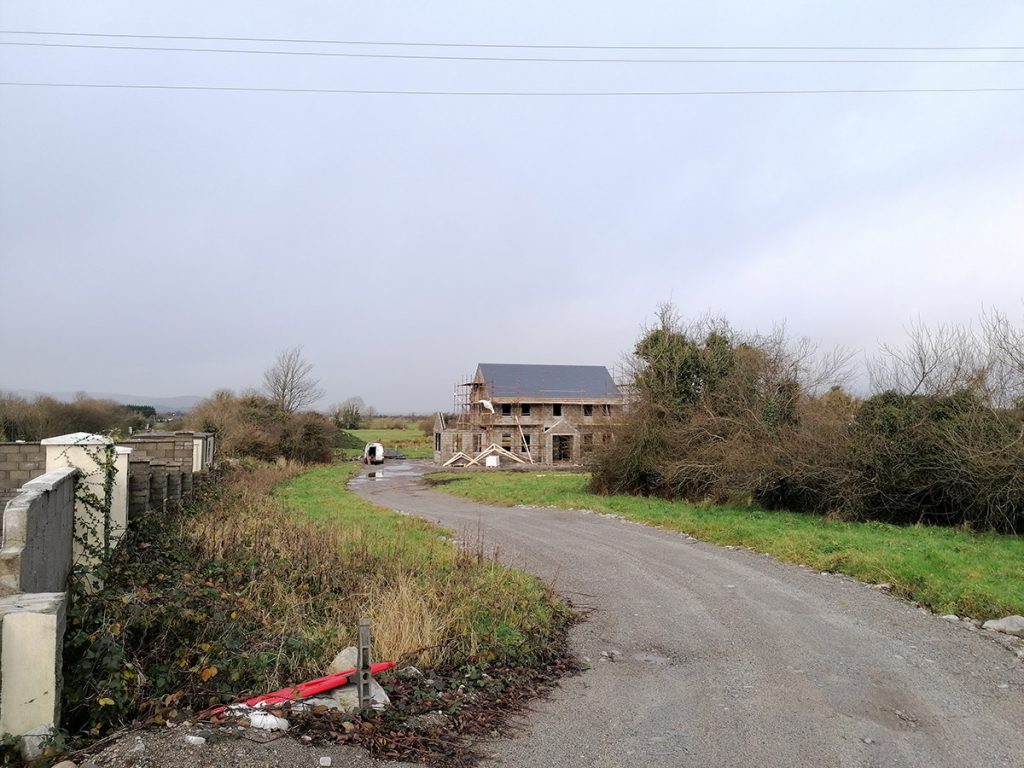 Also where I come from in Japan, the planning rules are more lenient, so all sorts of houses are built one next to another, i.e. a Georgian style house beside a Spanish Villa style house behind a traditional Japanese temple across a modern concrete apartment block, etc. So in my mind the external appearance didn't necessarily correlate to the interiors.
We started off with plans that we designed ourselves (which we got an engineer to draw up).
We visited my family in Japan and took the opportunity to visit several show houses for ideas and inspiration. But it was only early 2020, nearly a year after our planning permission was granted in 2019, that we started rethinking about how we live and if the plans we had then would be what we really wanted. So we hired a special designer in Tokyo on my friend's recommendation. We had a few video calls with her and she rearranged the internal layout for us remotely.
She is not familiar with the Irish building regulations, so we then approached our engineer to make sure her suggestions would meet the requirements here. We liked her ideas so much, she also helped my parents' renovation project in Tokyo a few months later.
The layout she came up with is rather unusual in Ireland. Here are some highlights.
No shoe zone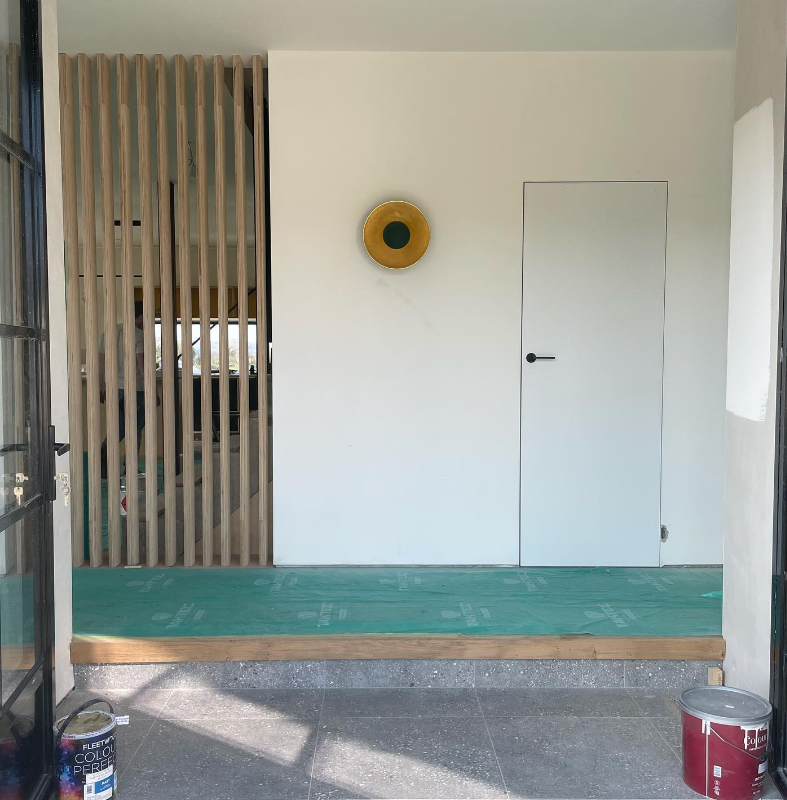 As soon as you open the front door, we have a traditional "doma genkan" entrance. This is the most common style of entrance in Japanese homes whereby there is a small step up into
the living area. In Japan, people don't wear shoes inside the house; instead, they take them off at the doma genkan and step up into the no shoe zone.
This way, we can keep our house mud free which makes cleaning the floor much easier. It is also handy for a buggy or umbrellas.
Japan and Scandinavia are more than 8,000km apart from each other, yet their design principles are surprisingly similar in many ways.

This is a very good example of how Japanese architectural design focuses on the functionality of the space. To comply with the building regulations, our backdoor will have a sloped wheelchair access. We are incorporating a small area to take shoes off at the back door but there will be no step up.
Stairs at the heart of the home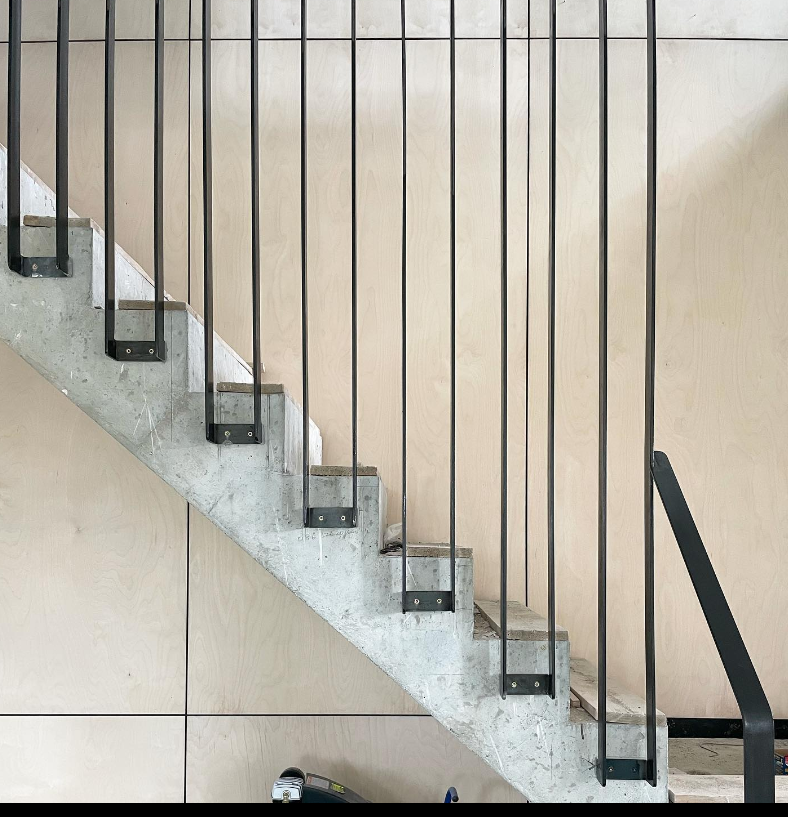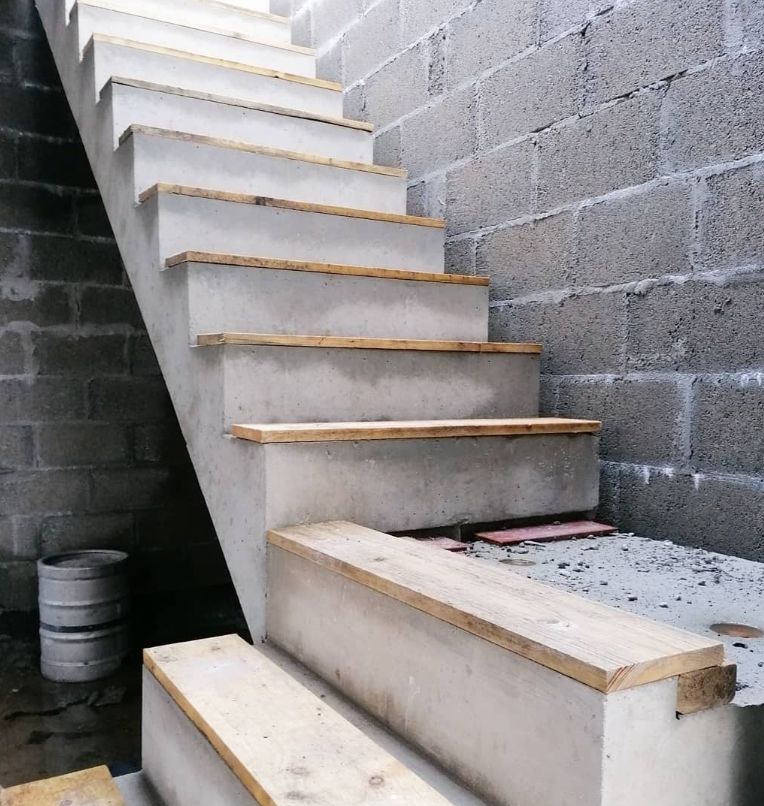 In the main open plan living area, we have stairs that start in the middle of the dining area. Which means that you have to enter the main open plan area to go upstairs. This is another very common layout in Japanese homes, especially for families with children.
Our spatial designer suggested this so that young family members can't just come home through the door and rush up the stairs into their own rooms without seeing anyone. This is
something I have known and lived with for a long time in Japan, but we had never even thought of incorporating it when designing our own house.
As soon as she mentioned it, we remembered seeing a lot of great examples in Japanese show homes.
The stairs will have timber slats on one side and a plywood cladded wall on the other side. Using timber slats or louvres is a very common design feature in both Japanese and Scandinavian homes, and seems to be increasing in popularity in Irish homes too. They allow light to peek through, yet the design provides some privacy and creates zones in a large open
space.
Mats as flooring
Part of our split-level living area will have traditional Japanese tatami mats as a flooring material. The soft texture and earthy colours of tatami mats would create a cosy and versatile space where we can sit or even lie on the ground.
Traditional tatami mats are made of straw and rushes, and require regular maintenance by tatami specialists.
So we will opt for modern tatami mats made of washi paper and a special kind of plastic, which will go over the finished screed. They are not machine washable as they don't bend. We are only getting a thin version of the traditional mats which would usually be 50mm-60mm. Ours will be around 18mm-20mm to match the floorboards in the rest of the open plan area.
Because of Covid, we couldn't travel back last year (or this year by the look of it) and can't order the mats in person. Because we can't be 100 per cent sure of the finish, or if the measurements we send them will be accurate, we are now thinking of finishing the other part of the floor and then get precise dimensions of what the floor area for the mats will be.
That means there will be a few months we won't have the tatami area done, so we will probably end up putting on cheap laminate in that area initially. The delay will depend on Covid too as the mats come from Japan.
Japanese wetroom
Upstairs, we will have a Japanese wetroom, which is slightly different to the definition of a wetroom in Ireland. It does not have a toilet, and it usually has a dry area separated by a small sliding door or panel within the room.
The dry area is where you take clothes off to get in the shower or bath, and then dry yourself, so this area only has a basin. In many Japanese houses, this dry part of the wetroom usually houses a washing machine so you can put your dirty clothes straight into the wash before you jump into the shower or bath.
Storage
Japandi design is all about a clutter free, calm space with great functionality. The Japanese idea of clutter free, of course, is not having many belongings to begin with, as embodied by the famous KonMari method.
Still, we know we will have a need for storage as we are hoarders by nature. So we are building a shed with a loft area. The attic in the house will also provide a lot of storage, at approx. 52sqm, with small timber stairs behind a door for access.
We also have a separate cloak room (half plant room) and pantry/utility for the overflow from the kitchen and storage of everyday items.
We won't have a playroom, only designated spaces for the kids to play beside us within the open plan area. For example, we're hoping to use a magnetic blackboard paint on a sliding door beside kitchen for them to draw and play magnets on. There is also a window seat with storage underneath in the play area beside the kitchen for the kids' random things that we will need to tidy up at the end of each day.
But to be honest I have yet to see a real Japanese family home with children that is clutter free, so I don't actually know whether the storage spaces we have carved out will help all that much!
Catch up with Miyuki's project here and listen to Miyuki chatting to us about her Japandi self-build in the podcast below: