As with many of the other elements of your self-build, there's a lot that goes into a bathroom – all of which will have an impact on the final cost, and on construction.
In this article we cover:
A bathroom's main cost components
Why it pays to invest in good design early on
How design impacts on cost
How much to budget for
At first glance, it doesn't seem like there is much to consider when it comes to planning for how you will build and fit out your bathrooms. After all, it is only a utilitarian space which, unlike the kitchen, doesn't have the potential to double up as a place you can socialise in.
At a high level, a bathroom requires a wall finish, a floor finish, maybe a bath, a wc, a basin and possibly a shower with a shower enclosure. In addition, you will need taps, mirrors, a heating source, and an array of accessories.
Once the sanitaryware is selected, the plumber will then mark, position, and connect it into a drainage run as part of the overall house construction.
It all sounds straightforward, which might be why bathroom design is often left to the end. But remember that once the bathroom has been fitted out, it's not easily changeable like other rooms.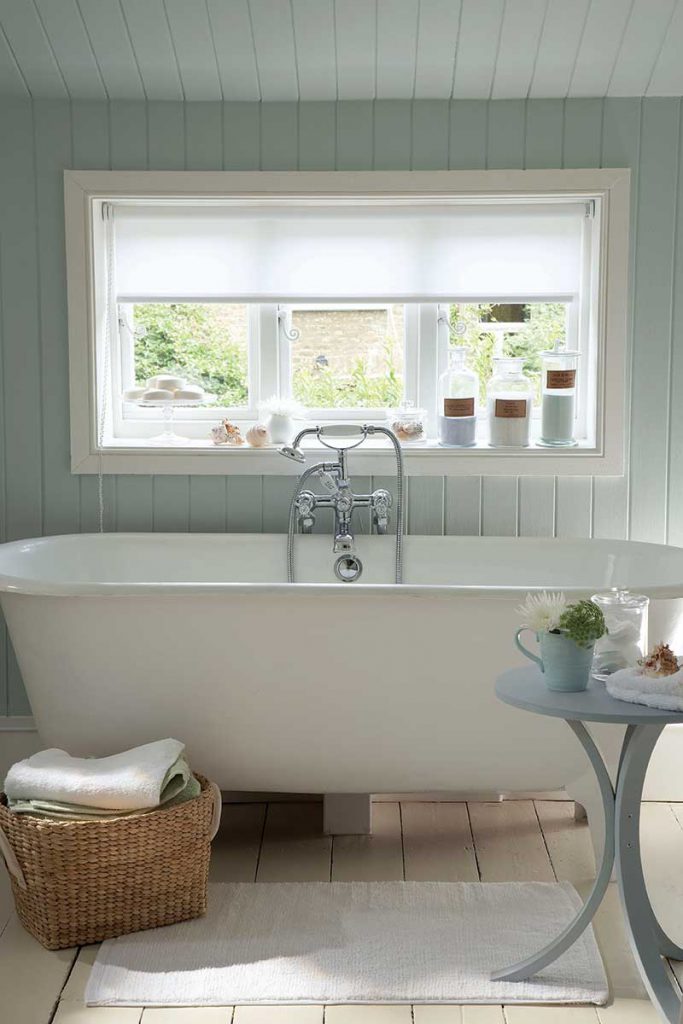 Then there's the fact that the location of your water pipes, waste pipes and electrical wiring will have to precisely match your choice of sanitaryware, so if you leave it too late you may be inadvertently restricting your options. These are details you'll need to know before the foundations are poured to ensure the correct pipe runs.
As with every element of your self-build, the only way to make sure you will be happy with the finished product is to have a clear vision of what you want to achieve and plan ahead to get what you want at the right price.
Take sanitaryware selection. Today, it can be as complicated as purchasing a car with so many designs, brands, styles and features available. It was once only a decision around the need for a bath or a shower, and the selection of a suite in a series of colours which included white, black, brown, green, cream or even blue (all now very sought after by the way).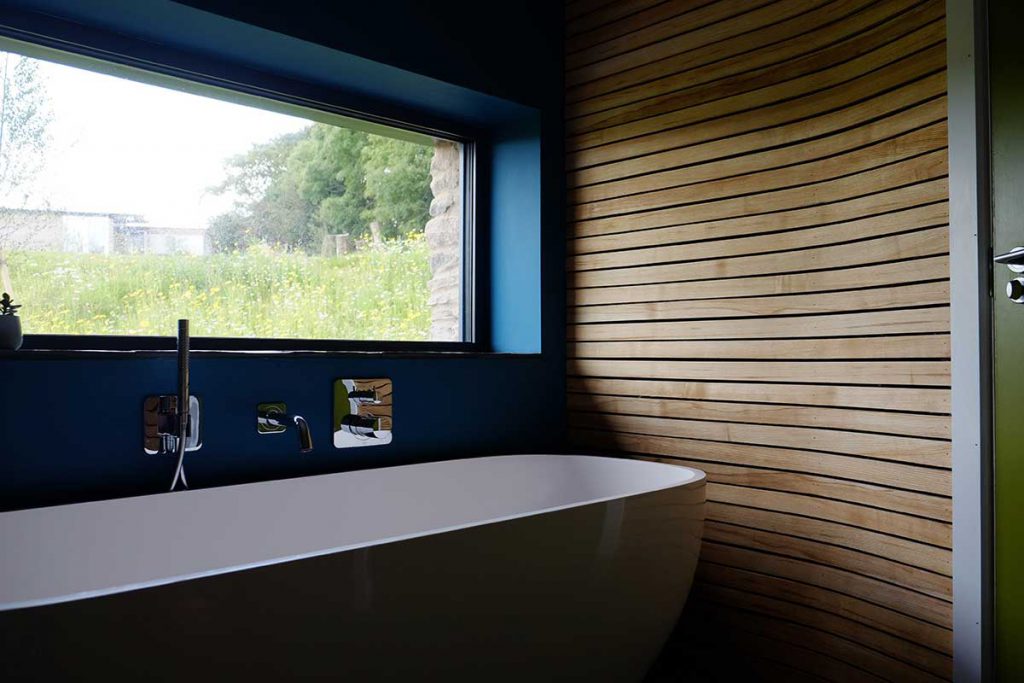 It's still true that all sanitaryware is created equal, being made of porcelain, yet different brands will have different claims on durability and will offer different features, such as closing mechanisms or larger sizes.
The brand of the sanitaryware (and if there is a separate bath and free standing shower), and the specification and quantity of tiles (all floor to ceiling or just three sides of shower, etc.) will all have an impact.
The shower unit is the most costly single item you're likely to invest in. But then again, you could splash out on a bath or vanity or anything else for that matter. Then there are the labour costs, higher than normal at the moment, for the many trades you will need to hire.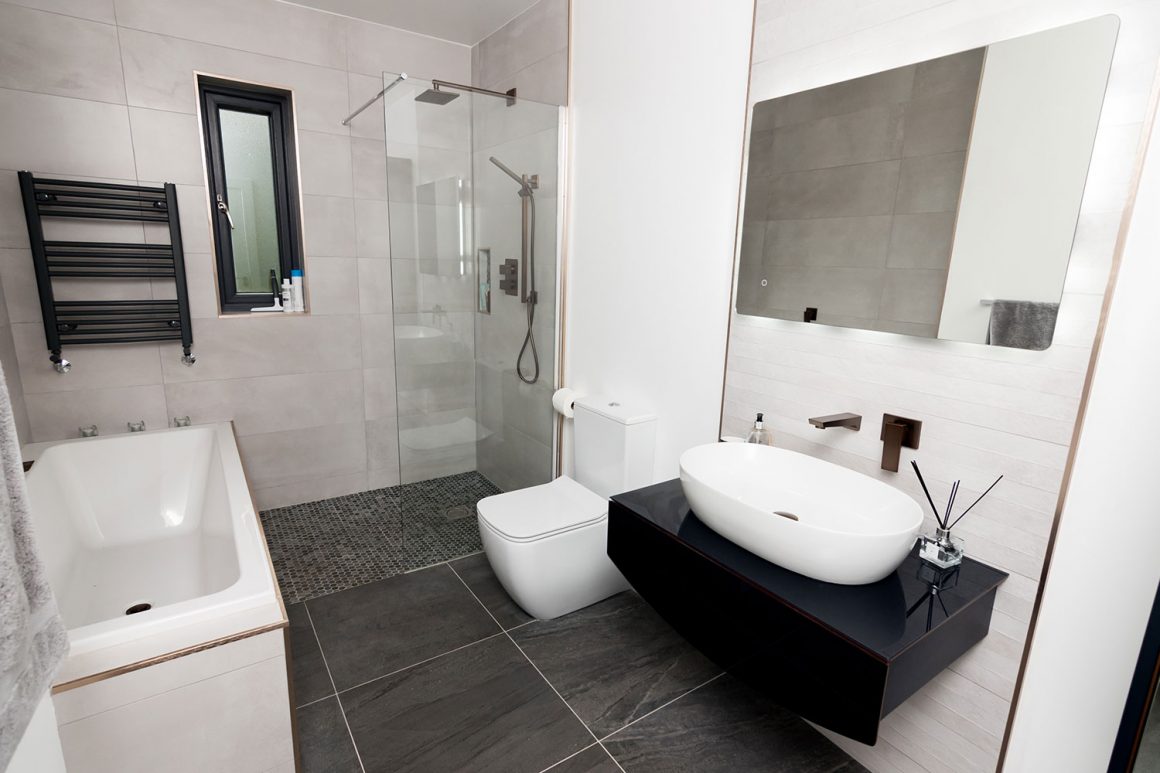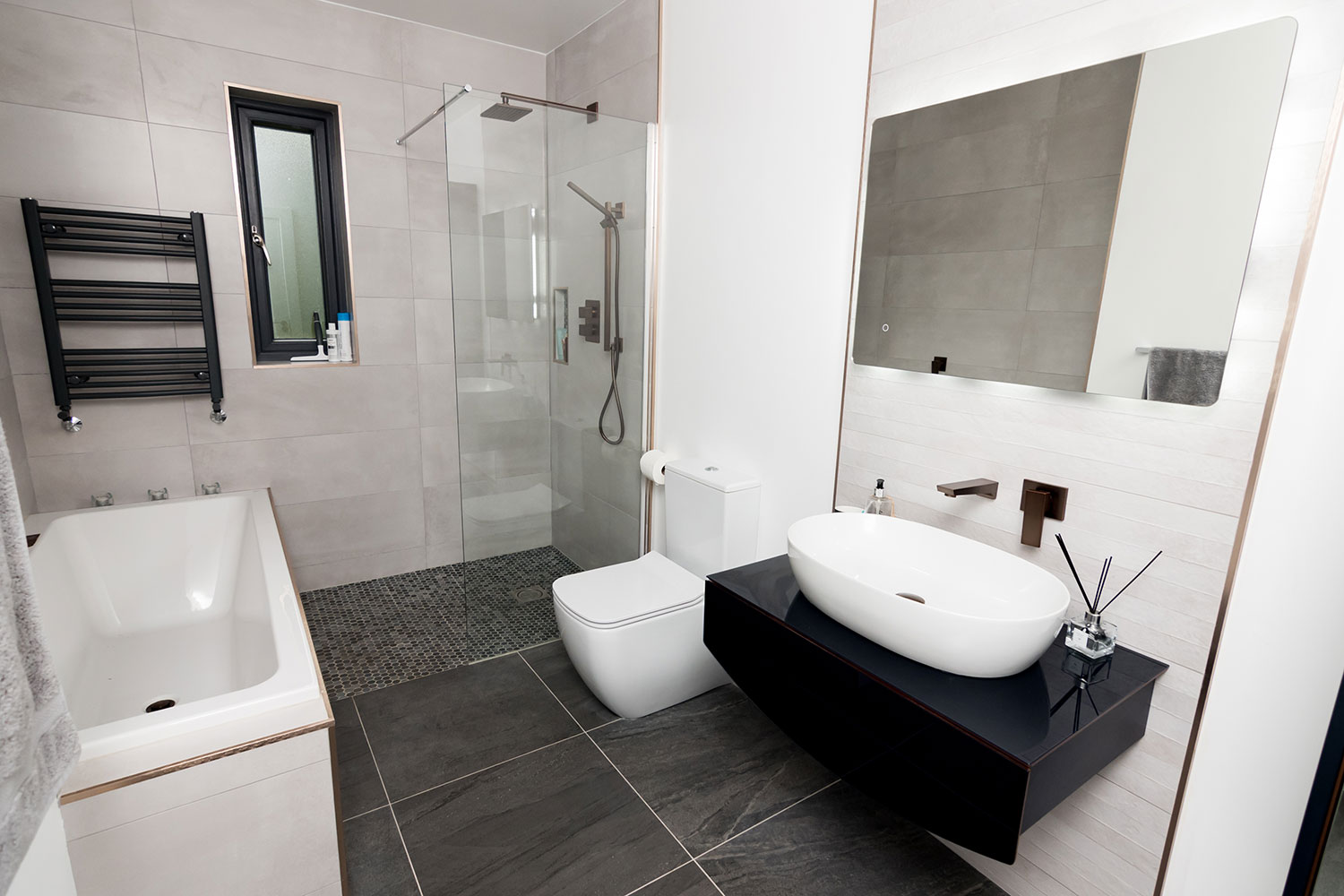 You could do it for a couple of grand up to €/£25k on a designer bathroom. A lot of bespoke ensuites are as big as any bathroom so costs would be similar.
When it comes to the final bill, every choice you make will have a big impact on the budget.
So plan early so you can draw up a realistic budget, based on current market prices. And above all, stick to it.