Practical house design is a balancing act. At the end of it you will get a beautiful, functional and affordable eco home.
In this article, Les O'Donnell talks about:
The basic principles of good house design
How to approach your self-build
How to design a contemporary home suitable for modern day living
How to define what your priorities are
---
Tackling your own house design doesn't mean you have to get a degree in architecture. All it means is familiarising yourself with the process, then hiring a design professional to guide you through the finer details and to keep you on track for compliance. Here's how to do it.
Good design will produce a house of high aesthetic value that is functional, affordable and sustainable, says Les O'Donnell.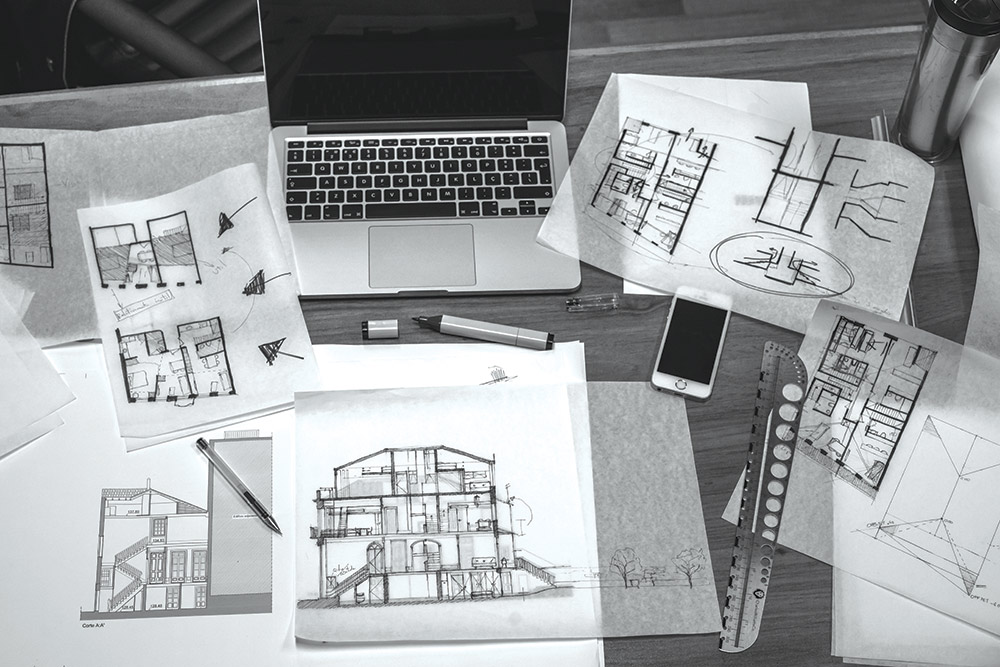 Key in an internet search for a phrase such as "guide for good house design" and you will be offered about 1.76 billion results. Narrow this down to a search on a UK ecommerce site for "how to design a house" and you will find over 10,000 books claiming to give you the answers.
It is a bit of an understatement, then, to say that much has been written on the subject.
    Consequently, this upcoming series of articles will not attempt to regurgitate what everyone else has to say on the matter. Neither will it quote from textbooks. I will look at how the house will function for you on a practical level with information gleaned from many years of designing buildings across NI, ROI and further afield.
So what constitutes good house design in Ireland today? There's a lot of lip service given to adaptability and future proofing. Yet very little is done. The way we build our homes is permanent and costly to convert or adapt.
Waste and use of resources are also hot topics, yet how much do our buildings really support a healthy living environment and the adequate use of land? What about energy conservation, reducing waste, using renewable, recycled and recyclable materials?
As with any project you embark on, you will need to consider what your end goal clearly is and what your priorities are.
Thankfully, a house that meets the actual needs of a modern family can be designed more economically than many people think possible. The money saved can then be put to better use in building a house with character and beauty which is energy efficient and uses less raw materials in its construction.
At the end of the day, remember that this is your house. You need to prioritise what's important to you and find a designer who can meet your wants and needs. Remember too that unusual building requirements or planning constraints are opportunities for lateral thinking and the application of non mainstream ideas. So embrace the process and enjoy!
Les O'Donnell landmarkdesigns.org.uk