How much your upper storey structural floors will cost, from the various types of joists to concrete options.
In this article we cover:
Cost elements of structural floors
Variation in types
Rising order of cost for each
Cost details of timber structural joists
Cost details of factory made timber joists
Cost details of hollowcore floors
The cost of your structural floors is determined by several factors, including the material choice, sound insulation, thermal insulation, fire resistance, structural stability, and transfer of services.
It is crucial to have a qualified engineer review the loadings for the specific structure and design the size, depth, and makeup of the supports to meet the building regulations.
Cost of upper storey floors
The main factor impacting the cost of flooring in a domestic property is the material used in the structure. In rising order of cost are: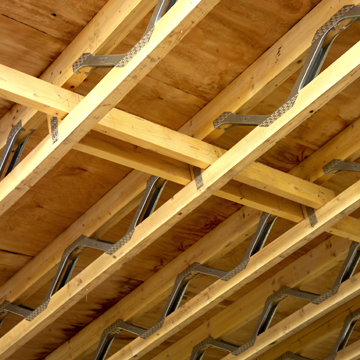 Timber was traditionally the material of choice, and kiln-dried softwood joists spanning between structural walls or steel beams were used.
However, the timber joists had a tendency to shrink and cause squeaking issues over time. To reduce sound transfer, products such as rubber membranes or thick underlays can be installed. Underfloor heating piping is possible with quick drying screeds.
The cost of traditional timber floors has jumped 26 per cent since we did the same analysis three years ago. Note that if you are building your house through a timber frame company, the manufacturer will cost their proprietary systems as a whole.
Factory made timber joists. I Joists are strong, lightweight, and can span over six meters without the need for internal wall or beam support. They are also not prone to shrinkage.
Another option is open web joists which have a wavy metal web centre that facilitates the running of services and can achieve unsupported spans of 7.5 meters across a range of depths from 195mm to over 300mm. Their cost has increased roughly 12 to 14 per cent since our last analysis three years ago. 12 to 14 per cent since our last analysis three years ago.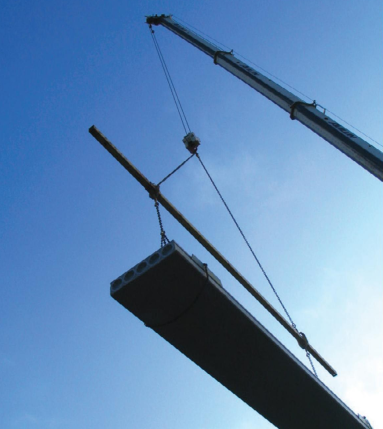 Precast concrete floors are very popular with self-builders. Precast hollow core flooring is made of precast concrete slabs with a hollow core, providing an efficient and cost-effective flooring solution. Voids running along the length of each slab reduce the weight. The slabs come in various thicknesses and spans from 100mm to 300mm. A structural screed and reinforcement mesh is likely o be installed to the top of the slabs to tie the floor together. The screed will incorporate the underfloor heating pipework if using. The cost of precast floors has increased roughly 12 per cent since our last analysist three years ago.
Suspended concrete flooring, where a reinforced concrete slab is suspended between steel beams or blocks, provides a durable, fire-resistant flooring.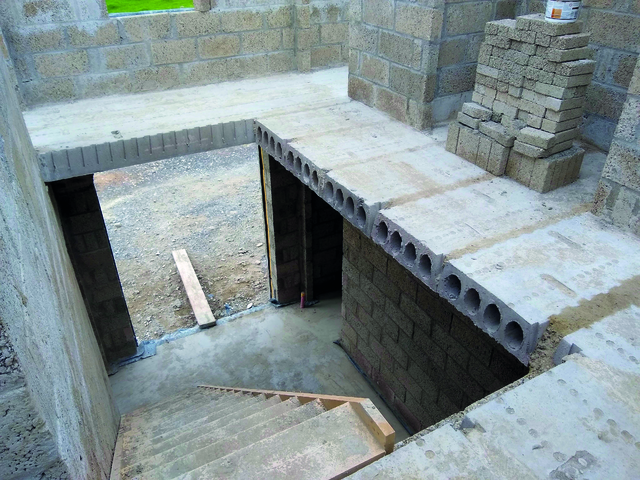 Cost notes
The cost examples show the notional costs of the two storey 139sqm property with a 67.5 sqm first floor area. As the bungalow does not have any intermediate floor the cost of the two storey property would be double as it would have to factor in an attic floor.
For comparative purposes all costs include standard 12.5mm plasterboard to finish the ceiling below and a tiled floor finish on the floor above, with an allowance of €50/sqm for the purchase of the floor tiles (excludes installation cost). Also excludes openings and accessories, additional structural steel, upgrade in load bearing wall makeups, etc. that any particular design or system may require for a particular house.