Regardless of the size of your project, builder's providers will help you find what you need, cost the materials and in some cases, even provide design services.
In this article we cover:
What is a builder's provider or builder's merchant, and where to find one
Choosing the right builder's provider
Services offered by different builder's providers
Difference between builder's providers and DIY stores
How builder's providers operate
How to save money with a builder's provider
How to open a self-build account with them and how it works
Over the years builder's providers have variously been known as timber and builder's merchants. As the name indicates, they were originally established to supply materials to tradesmen who then sold on the product, (along with their building or joinery services including supplying trussed roofs), to their customers.
Many of these companies have since expanded their services to act as plumber's merchants and many have added on bathroom showrooms and extended their product lines to include finishes such as floor coverings and ceramic tiles.
Nowadays, self-builders as well as home improvers thankfully have access to these trade price rates. Indeed, for those who are taking a hands-on approach to their project, shopping for supplies at their local builder's provider has become mainstream as the products on offer tend to be well displayed, competitive and advice is readily found.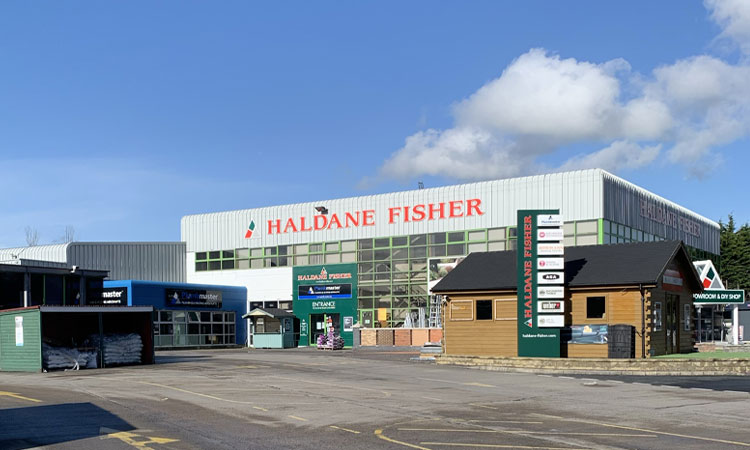 Choosing your builder's provider
Most towns across the country have at least one builder's provider. Many are small, family run businesses but there are a large number of chains or multiples which are strongly branded and strategically positioned on the outskirts of towns and cities. For a first impression, you can check out their website as it will usually indicate their attitude to self-builders and home improvers.
You will nearly always have a choice of two or three different merchants to choose from, so bear in mind that while service is all important, these days price is king and shopping around is not only recommended but very much commonplace.
If yours is a reasonably large project with plans drawn up by an architectural designer, many builder's providers will provide the service of taking quantities off the plans and pricing the materials for you. This is not only helpful for your budgeting but also lets you know what products and materials you are going to need and in what volume.
Some builder's providers now even supply design services, including energy assessments and in NI Registered Construction Details.
DIY stores
If your project consists of a small scale home improvement, you may want to consider sourcing your materials from a DIY store. These are warehouses usually located on the outskirts of major cities or in industrial estates and specifically cater to the end consumer.
They stock everything you might need to do the work yourself, with many offering classes to show you how it's done. Courses typically cover basic strategies for tiling, wallpapering, laying floors, woodworking, etc. They may charge for the course but if they do it's generally quite affordable, usually in the order of €12/£10 per class. The materials and equipment needed to carry out the project can of course be purchased in store.The service is off-the shelf, i.e. you won't be given a self-build account as you would in a builder's provider, but advice instore is equally readily found as the staff are specifically trained to help DIYers.
Not so many years ago it was unheard of for a builder to buy his materials from a DIY store. He had two very good reasons for not doing so. Firstly, the prices were usually sky high. Secondly, he was not given credit terms and all builders rely on credit so that they can do the work for you and get paid by you for both their materials and labour before having to pay their supplier. This is critical to their cash flow and most would not survive without it.
However, some DIY chains have completely changed their approach to the construction industry and now, not only offer highly competitive prices, but trade terms of credit as well. Some even offer a "we won't be beaten on price" guarantee. It is therefore worth checking out the local DIY store when doing your price comparisons.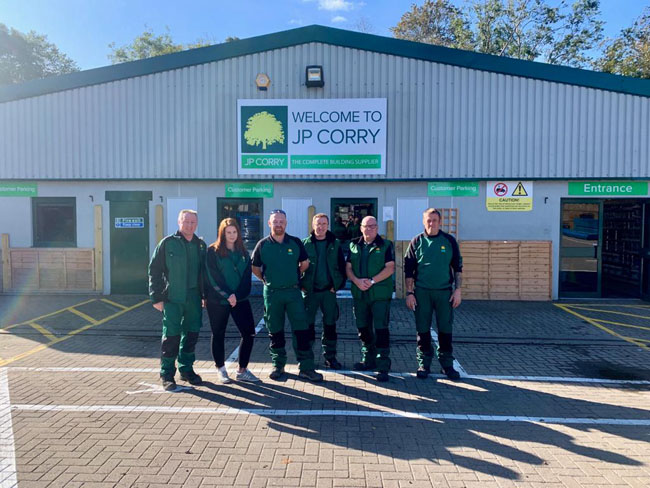 How builder's providers operate
Once you get in touch with your builder's provider, and if yours is a large project, you may be assigned a sales representative to guide you along the way and be your point of contact in the company. They will typically call on site every month or every few weeks, depending on the project, to see what building materials are required and to see how things are progressing.
The first thing you'll probably do is visit their showroom; your sales rep will of course be able to give you advice on the various options they have (insulation, timber flooring, etc.) but they should also be able to give you samples of different products to help you make your mind up.
They may even arrange for you to visit manufacturers and do some research for you, depending on your requirements, e.g. to find out where to source the kind of product you're looking for.
Most builder's providers will only supply the materials, that's their main function, but others will be more involved in the details of every stage of the build, having dedicated staff on hand to provide advice for each component, e.g. from septic tanks, drainage products and foundations to doors and ironmongery.
For example, those with a dedicated plumbing section will offer you a service to discuss what heating system to choose, sizing it and measuring your radiators (if using). Your sales rep will put you in touch with the various departments as you reach each stage. In terms of design services, if the builder's providers has a dedicated kitchen and bathroom section, they'll be able to help you plan out those phases quite easily. 
The same goes for some structural elements, e.g. roof trusses. However steel supports (RSJs) tend to be ordered from specialist suppliers; your builder's providers should be able to point you in the right direction.
Even though there typically aren't any architectural or engineering services available, a few builder's providers now also offer this service.
A note about disputes. If the builder working on your project goes bust and hasn't settled his account with the builder's provider, the merchant will chase the money through legal channels but may also try to get their materials back.
Ordering 'specials'. Not all builder's providers will specialise in every service you might need, e.g. plumbing. In the case of a bathroom, for example, they will be able to source the components for you but may not be able to offer you a competitive rate if they have to go and buy them from a specialised retailer, which you could do directly (avoiding the mark up). That said, if you're looking for a specific item, they should be able to source it for you from the manufacturer directly, saving you the hassle of doing it yourself.
Discounts. In general bulk buys are unlikely to yield any significant savings but depending on size and volume there may be scope for a discount. With cash being king, if you can pay upfront that's where you're likely to get the best discount. This is why on smaller projects you're more likely to get a better deal if you pay as you go – discounts will more readily be available as you'll be in a better bargaining position.
Deliveries. If you're buying products before you need them delivered on site, e.g. if they had to be ordered, or you made your mind up early, ask for how long they'll be able to store them for you. It could be a case of a few weeks to a few months, depending on the builder's merchant and on the bulk of the product. On a new build, deliveries tend to be made on a regular basis, i.e. every couple of days. Ask the company about their pricing policy, most often it will be at their discretion whether or not they charge. Flat rates are often in the order of €15/£12 but there's no hard and fast rule as to whether or not you'll be charged or how much. 
Opening a self-build account
A self-build account will allow you to order items and pay for them in the future, usually a month, interest free. The account will not extend beyond their normal credit terms, i.e. you won't be able to get a loan from the builder's provider
Rather, the facility allows you to better manage your cash flow, and your accounts in general, including having less receipts to deal with (especially useful if claiming VAT back in NI).
For a quick refurbishment lasting a couple of weeks, you're likely to find it's not worth opening a self-build account due to the processing times. Also, on a smaller project, costs are lower too, which means you can pay cash-in-hand to avail of discounts.
On larger projects, such as a complete new build, opening a self-build account is likely to make the most sense. For projects in between, such as extensions, consider what your cash flow situation is and how long the project will go on for.
To open a self-build account you will usually need to fill out an application form, provide proof of ID and in many cases proof of how the project is being financed. A credit check will also be run on your accounts to make sure you're creditworthy.
Credit limit. Once the account is open, you'll be given a limit that you're allowed to have on the books. At the very least you should be able to avail of a couple thousand euro/pounds but you could get as much as ten times that. The amounts have in fact been shrinking over the years, in large part due to banks no longer willing to finance cost overruns and builder's providers not wanting to run the risk of the account not being paid. If the limit is exceeded, e.g. on big expenses such as the roof, you can pay part in cash, part on the account.
Payment. The amount of time given to pay your bill depends on which builder's provider you're dealing with. Some ask that you pay at the end of each calendar month, others will extend that to 30 or even 60 days after the end of the month. All invoices are itemised and monthly statements are issued by email and/or post, which is very handy to help you keep on top of your budget. Company websites often provide useful information, e.g. self-build guides, case studies, etc., and may allow you to access your account.
---