As the average human spends about 25 years sleeping, or attempting to sleep, bedroom design is all about creating a relaxing, clutter-free environment, writes interior design expert Marion McGarry.
Bedrooms are multifaceted spaces: they are for rest and sleep, but also are for storage and for dressing. Planning for all these functions, using the right blend of furniture, lighting, even technology can make this space into one of the hardest working rooms in your home.
The best place to start is thinking about how you use your current bedroom and what you want from the furniture in your future one. Do this while looking at the shape and size of the room or rooms. Next, consider what type of doors and finishes you would like.
Taking your architectural plans to your local cabinet maker or furniture store for advice could give them the opportunity to suggest moving internal doors to accommodate more symmetry or storage in the furniture (this counts for kitchen furniture, too).
Bespoke or off-the-shelf
The major pieces of furniture in the bedroom are all about sleep and storage: and these are the bed and wardrobes.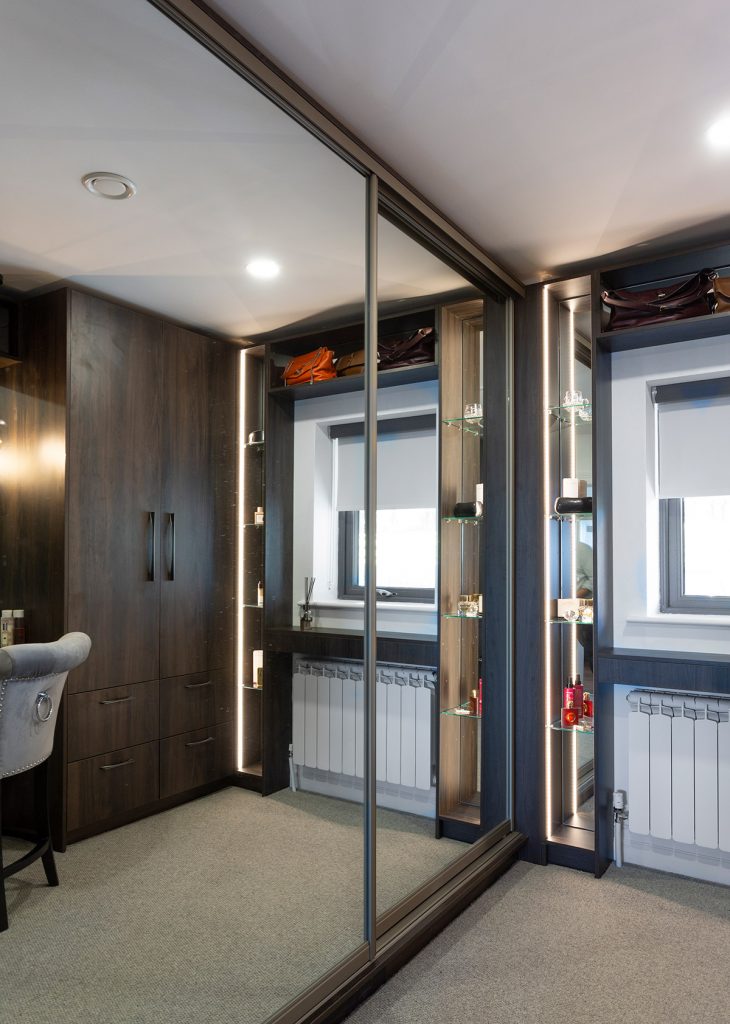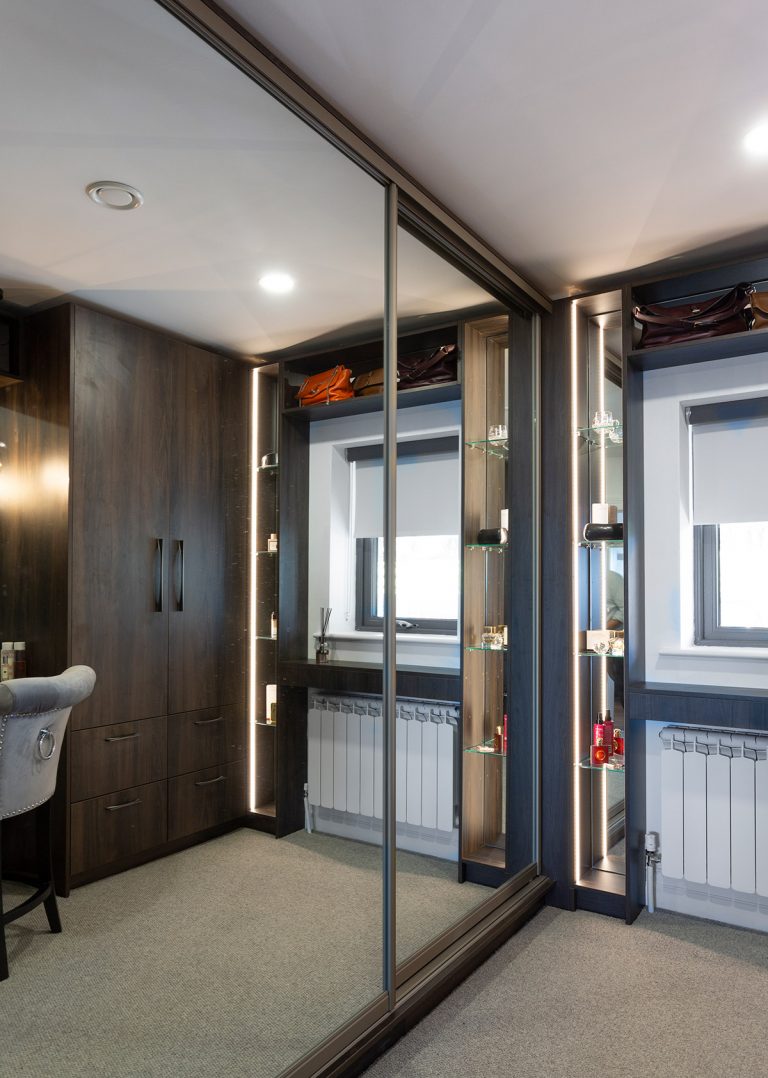 Freestanding wardrobes and beds, while often full of character, tend to leave blank spaces above and below that could otherwise be used for additional storage space and that often quickly turn into dust collectors.
Bespoke furniture is a good option if you want full control of materials, colours and design as this approach will entail a full design service by the company including a site survey.
Furthermore, if the room has difficult nooks and crannies, such as a dormer room with sloping ceilings, a bespoke made-to-measure fitted piece can provide the perfect solution.
On the other hand, fitted furniture bought off-the-shelf, usually in flatpack form, has the advantage of being cheaper and available immediately but only comes in a limited range of sizes, shapes, colours and materials. With flatpack one must always factor in fitting costs.
Cost for fitted furniture can vary: it all depends on whether you are going for bespoke or flatpack, what the measurements are, what the furniture will be made from and who your supplier is.
A ballpark figure for a typical walk in wardrobe from basic materials could cost around €1,500/£1,200, while a more luxury walk-in wardrobe with premium materials, glass, lighting and an array of pull outs could cost up to 15k.
Of course you can't take fitted furniture with you when you move house but, if done well, and you have chosen the style carefully from a neutral palette of colours the units can add value to the home.
Doors
Sliding doors tend to be associated with fitted wardrobes in smaller spaces but they also work very well in large minimal spaces. Finishes include mirrors, glass and wood veneer, fully finished or mix and match. Glass doors usually come in a smoked finish in an array of colours. These can look great when backlit, adding a subdued glow to the room.
Hinged doors lend themselves to more traditional looking furniture and can incorporate styles that can be matched to the particular look of your home. 'Shaker', raised panels and classical panels are most popular, but there are other more niche styles that can be chosen such as tongue and groove effect.
In terms of colour, as a rule of thumb, whatever matches in with architrave, skirtings and often the internal doors of the house is a safe bet. This would be a benign option over choosing fashionable colours, such as reds or greys, which might date more quickly.
Solid wood doors work very well with traditional styles and painted finishes are always popular. Wood veneers, using a thin slice of wood attached to a tough backing board (such as chipboard or MDF) are a more inexpensive option.
Manmade materials such as laminates can offer a great range of colours and effects including textured finishes that mimic wood, linen and even industrial looking finishes.
On traditional bedroom furniture, handles can give character and these can come in timber, ceramic or more modern materials and it is worth giving them careful consideration.
Accessories
Full-length mirrors can be great for bringing light and space into the room but bear in mind that vast reflective surfaces in a bedroom may not be conducive to the creation of a relaxing environment. They can also be tricky to keep clean (dust and fingerprints).
With this in mind, it is useful to integrate mirrors inside your wardrobe doors. On the topic of mirrors, it's worthwhile ensuring that they will be lit well and placed near electrical outlets and plugs.
More unusual materials abound, such as leather, fabric, and copper, these could be integrated especially for items like headboards, and your supplier will be able to tell you about their availability.
If your wardrobe is neutral in style, then you will have the ideal backdrop with which to create character with soft furnishings.
Curtains, wallpaper, and bedlinen can be added and changed more easily and less expensively than the bed and wardrobes, paint and floor covering.
The style is up to you: do you picture your bedroom as a minimal neutral coloured sleep zone or a vibrant, colourful boudoir?
Whatever you choose, aim to achieve a balance of textures and surfaces, using soft furnishings, rugs, throws and accessories to create character.
Colour selection is all important, too. High contrast colours (such as blues and yellows; reds and greens) tend to activate each other, while harmonious colours in soft hues work well to create a subdued scheme.
Technology
Advances in smart lighting mean that the bedroom can change from ambient glow to colourful mood lighting in an instant. This can create a romantic or restful atmosphere in an otherwise neutrally coloured space.
With this technology the use of colour changing bulbs, preprogrammed and on a timer can aid relaxation in the evening, when warm lighting can be synced to the sunset, with bluer tones that aid alertness coming on at sunrise, for example. Warmer lighting (containing cream and yellow hues) is more conducive to relaxation, while cooler lighting hues (containing blue) can make people more alert. Some LEDs only offer cooler hues so make sure to check.
However, there are major concerns from sleep experts about using certain types of technology in the bedroom and the ill effects they can have on sleep patterns.
Devices such as laptops, phones and tablets emit light wavelengths from the blue end of the spectrum, and this inhibits the production of melatonin, a natural hormone in the body that controls your sleep cycle, but a bluelight filter can be programmed for
sunset. Televisions or e-readers do not have this functionality.
Technology to aid sleep is a growing trend with some beds adjusting themselves in the night to help people stop snoring, for example. Mattresses can be temperature controlled to aid optimum sleep while app-controlled mattress sensors can work with sleep cycles to ensure the alarm is sounded at the optimum time.